Inspired by key symbols in Sicilian culture Veronica and Massimo held a grand, colourful destination celebration in Taormina, Sicily which included folklore playing musicians leading them and their guests from the church to the Piazza Duomo. Captured by Paris wedding photographer CHYMO & MORE they also had a colourful granita cart that offered guests a quick snack before boarding the minibuses to the reception, "majolica" tiles personalised with guests names sitting on their dinner plates, and they served typical Sicilian street food late in to the night so that their guests could snack while dancing. All in all it was one heck of a celebration.
When we asked the gorgeous bride Veronica why they chose Sicily she tells us, "Massimo is Sicilian and had asked me early in our engagement to consider having the wedding in Sicily. We had spent summers traveling around Sicily to various cities and out of all the cities I had seen, I knew Taormina would be beautiful because of its beauty and charm. I wanted to make the trip to our wedding memorable and worthwhile for our family and friends that would be traveling to Taormina so I wanted to give as much Sicilian flair to the wedding details as possible. I wanted our guests to experience Massimo's Sicilian culture, but it was also important for me to have my Mexican culture represented as well. Different Mexican traditions were used during the wedding ceremony. The "lazo" was used to unite Massimo and me together and to symbolise us become one; the 13 gold coins called "arras" that represented our promises to each other; the white bouquet of roses that were set before the Virgin Mary."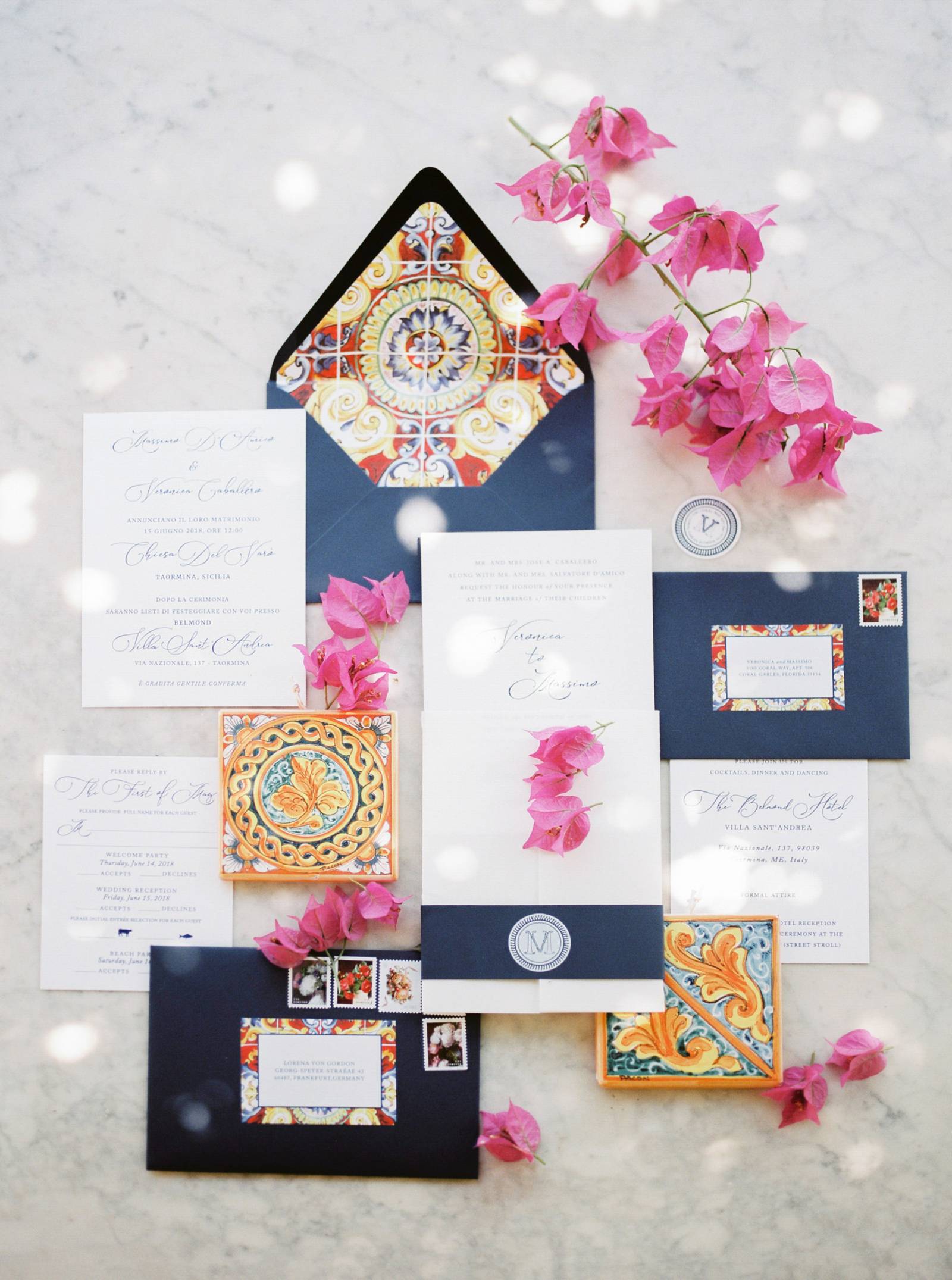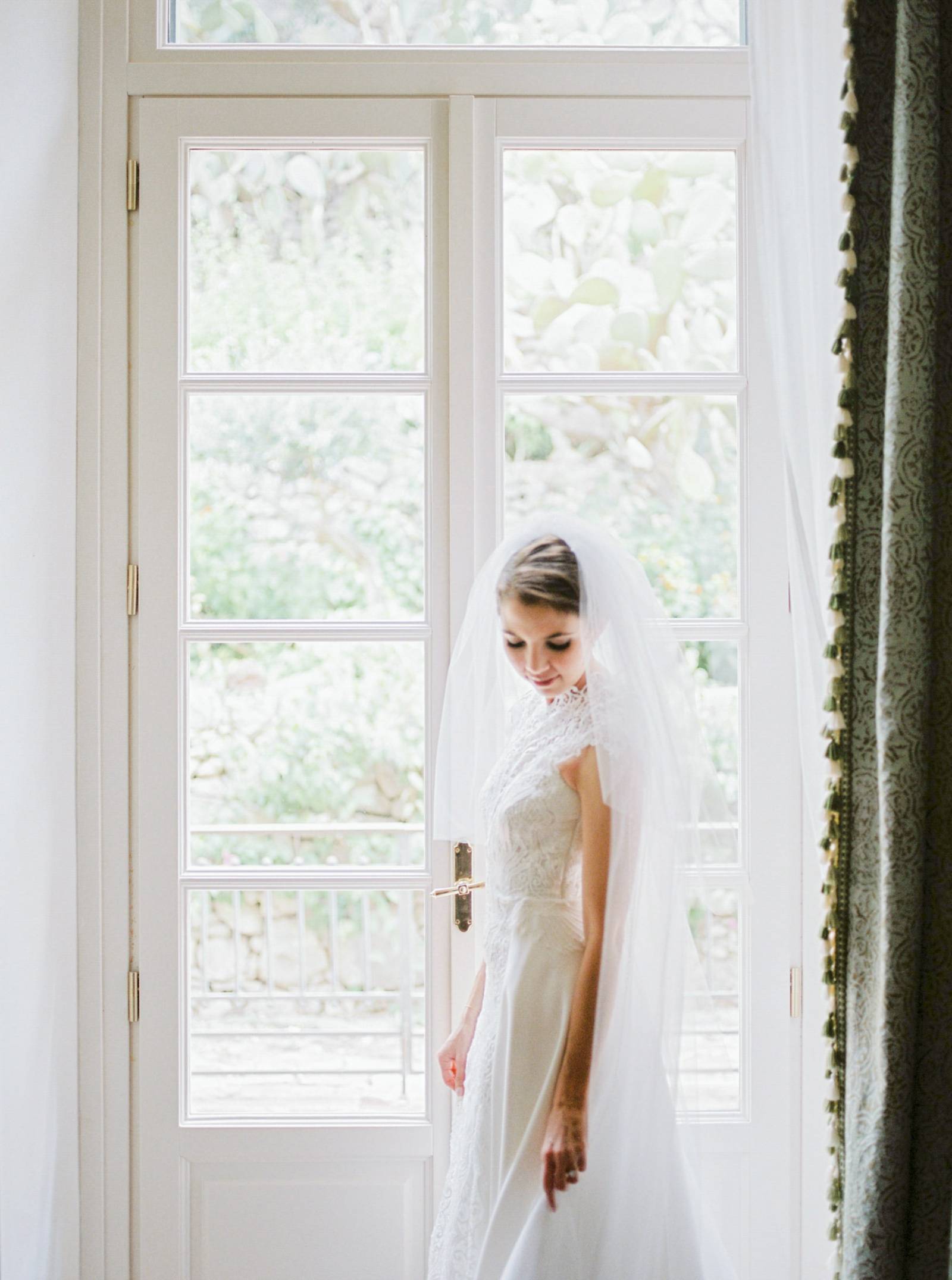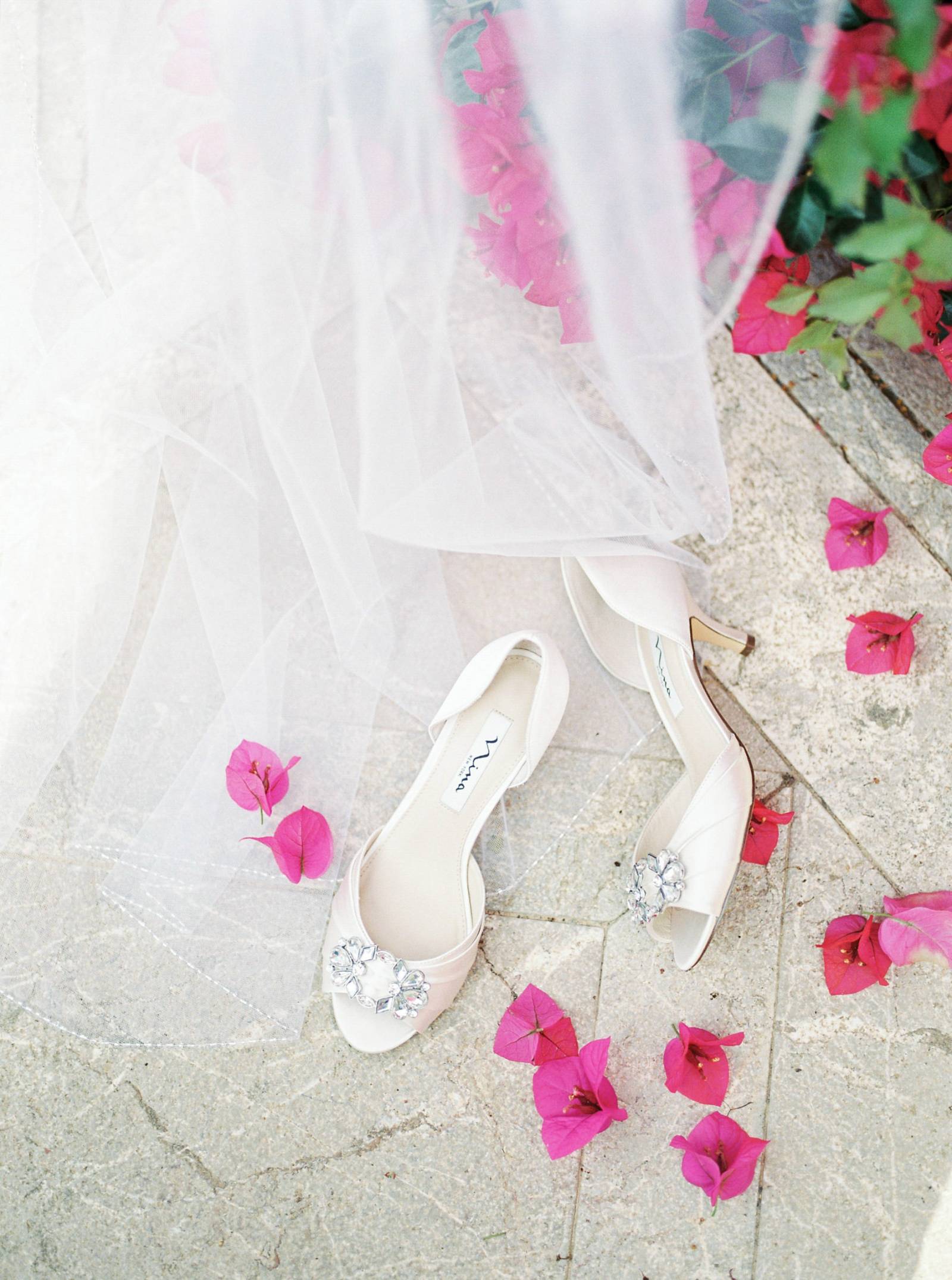 DID YOU HAVE ANY DIY ELEMENTS? One of my favourite DIY details was the invitation suite. I wanted to set the tone for a Sicilian wedding starting with the very first impression guests had when receiving the save the date. A good friend of ours is an amazing artist (http://vanessacunto.com/design/) and she painted with watercolours a map of Sicily with key symbols that were printed on white pearl linen cover-stock. The invitations were also printed on the same paper and since Taormina is considered "the pearl of Sicily" this was a fun, subtle way to make the details extra Sicilian! My favourite part of the whole invitation suite was the majolica envelope liners with the bold colours that really stood out from the pearly white.

FAVOURITE DETAIL OF THE DAY: One key detail to represent my Hispanic heritage was "la hora loca" during the reception's dancing. At Hispanic weddings, dancing is an important element in a wedding. And originally, Massimo and I were concerned about the schedule of the wedding day because Italian weddings spend hours eating the dinner, so we had to find a way to have a long dinner, but also enough time to spend dancing. Liz Gaan and Marilisa Bagnato really helped us fit both important elements. The dancing began right at sunset and as soon as the night was dark enough, the DJ set cold flares and a medley of Mexican, Italian and American music while the hotel staff passed out sombreros, flower crowns, pizza hats, American flag headbands, and other fun headpieces and noisemakers. Since our guests didn't speak the same language, it was amazing to see everyone wearing silly costumes and dancing all together on the dance floor.
A big thank you to Paris wedding photographer CHYMO & MORE for sharing this fun and beautiful wedding with us. Based in The Netherlands, Chymo is a fine art wedding & editorial photographer who tells stories through organic, delicate, romantic and emotive photographs. "My approach to photography is a mix of honest documentation and fine portraiture. Natural and light-filled images are my signature, while preserving authentic emotion, timeless simplicity, and organic beauty." Constantly travelling the world, Chymo documents weddings wherever you are! You can see more of her portfolio in our vendor guide.