With the unpredictable weather in the Midwest, Kyle & Stacy's dreams of a chic garden wedding were looking unlikely, however when they found the greenhouse at the GRAND RAPIDS DOWNTOWN MARKET, they knew it would offer them everything they wanted. Captured by SAMANTHA JAMES PHOTOGRAPHY this whimsical feeling wedding blended natural and organic elements with a few special elegant details, and the combination was perfect. It comes as no surprise to learn that the florals were one of their favourite details from the day. RHIANNON BOSSE - who also styled and planned the event - created wild, loose arrangements with pops of deep red throughout.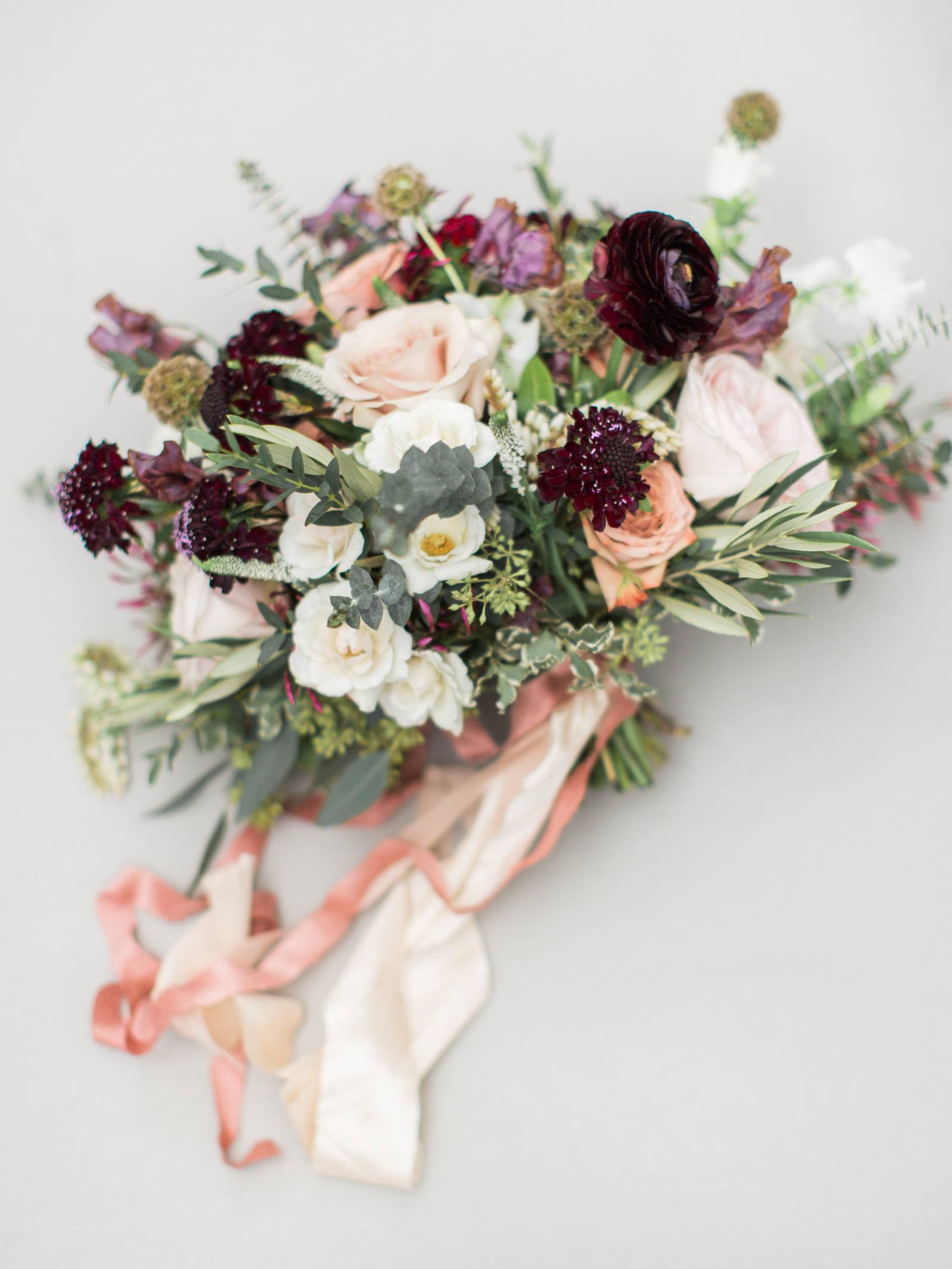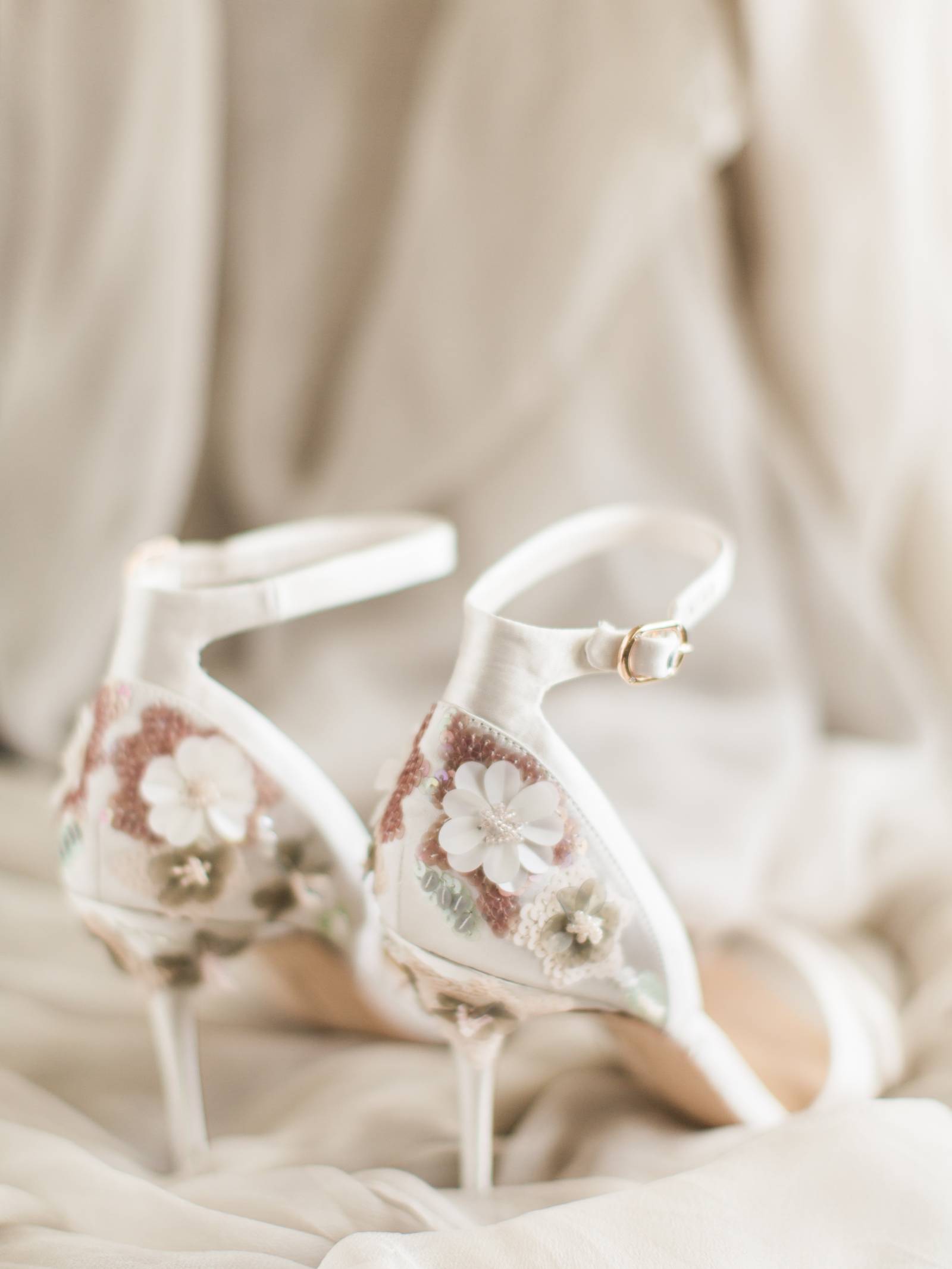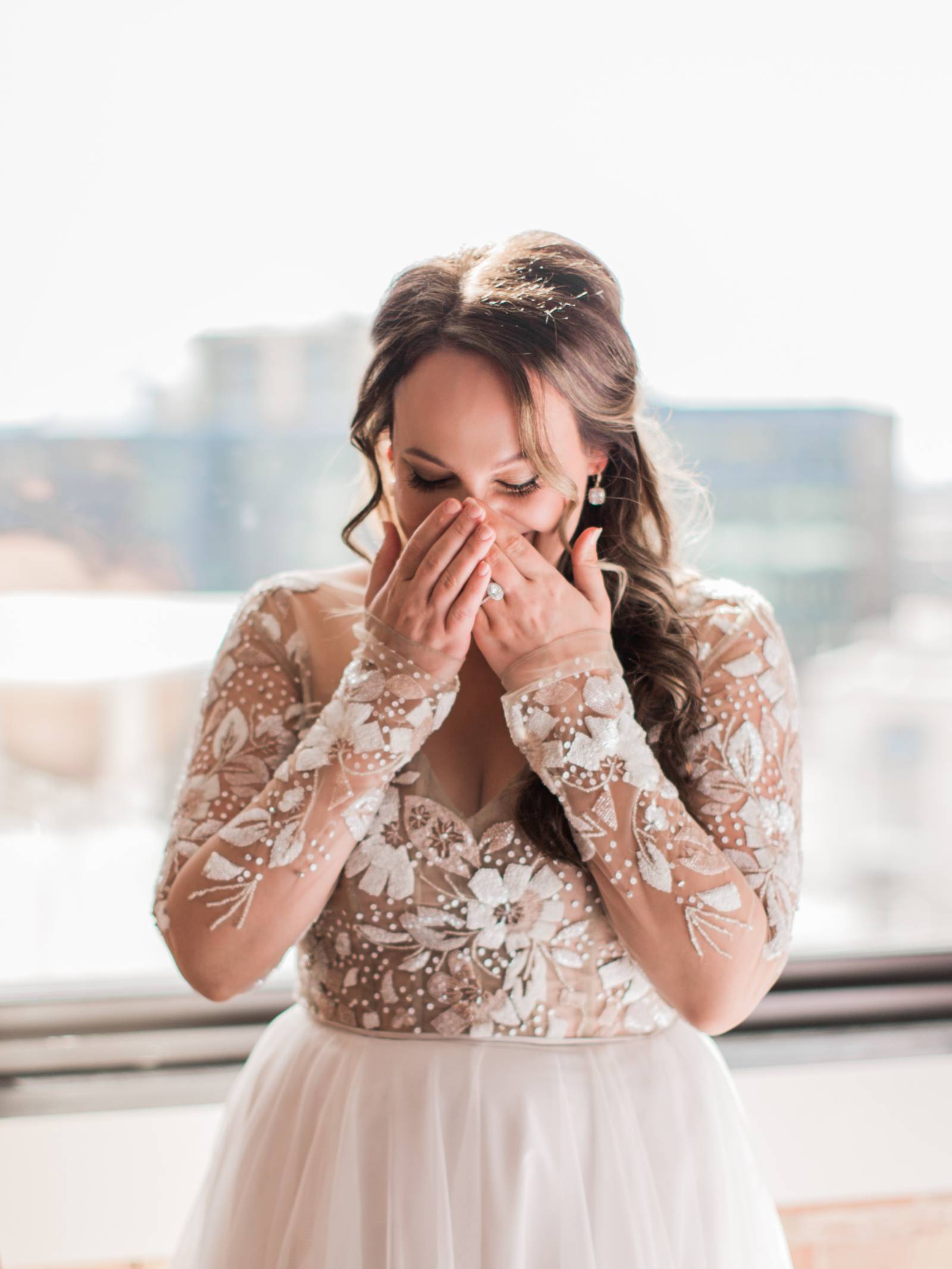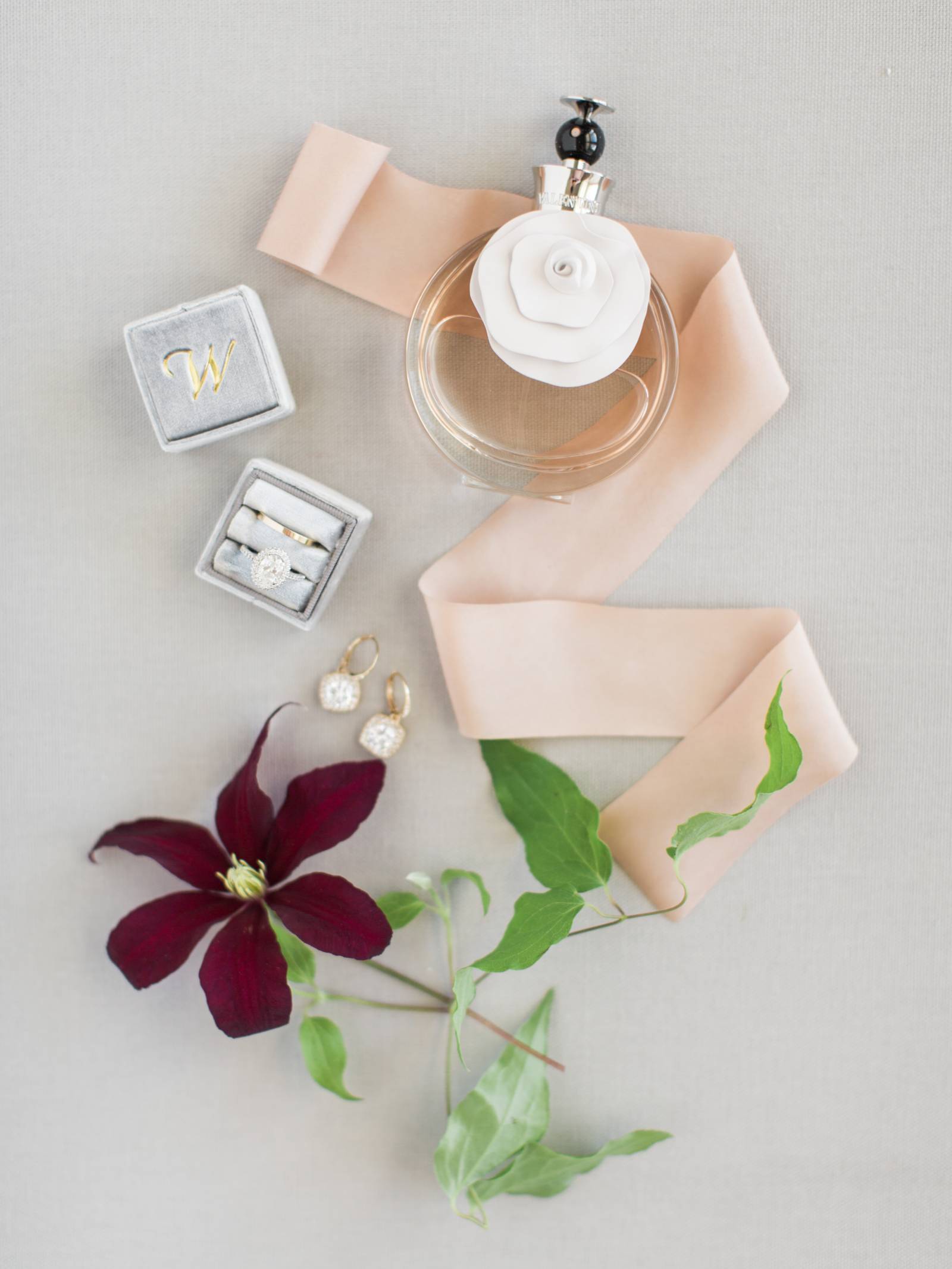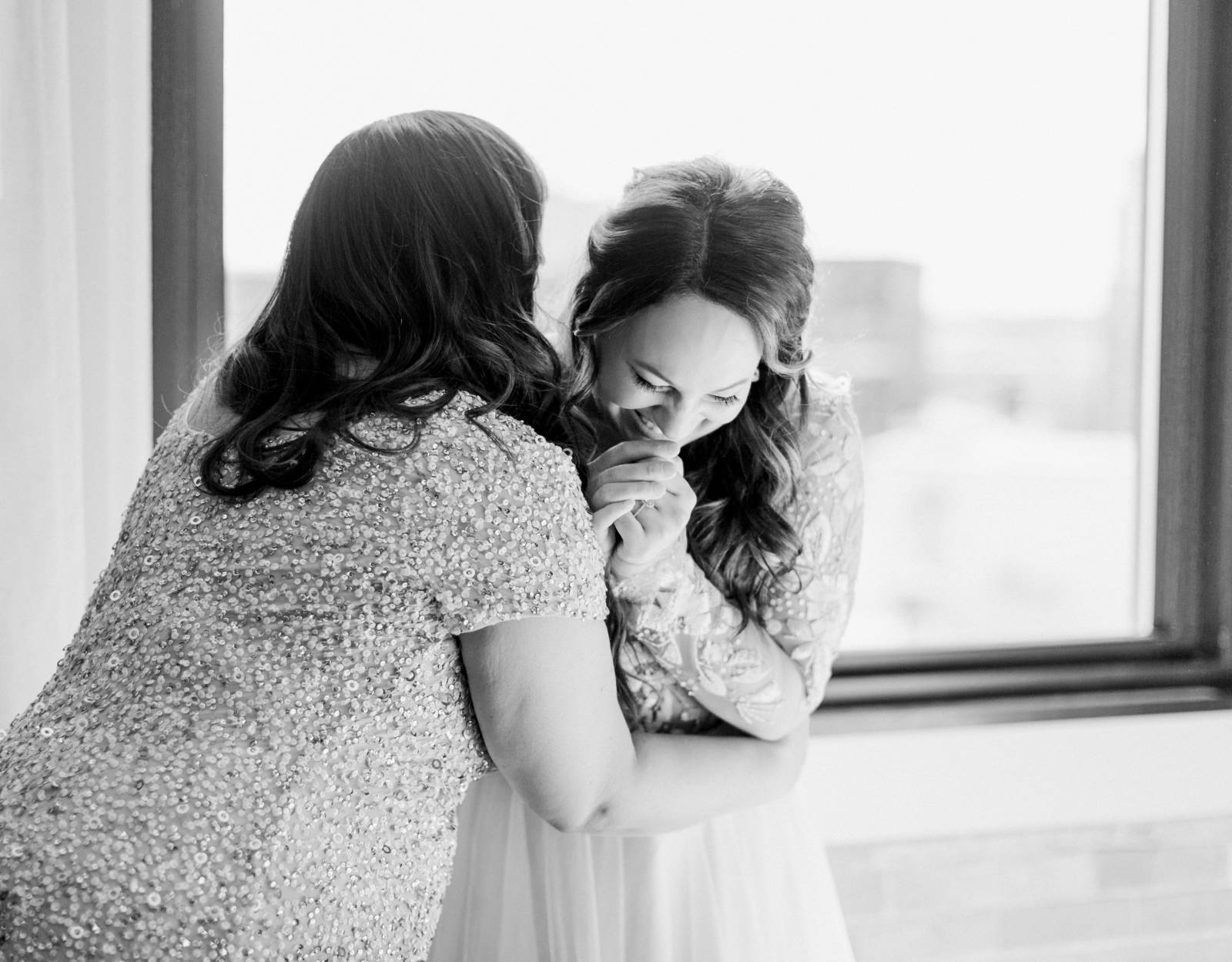 HOW DID YOU MEET? Stacy met Kyle on her birthday back in 2010 after she had just relocated to Orlando, Florida. Mutual friends took her out for a night on the town and she and Kyle celebrated and danced the evening away. The two instantly connected. It was so easy, as if they had known each other their whole lives, and the two quickly became inseparable friends. About a year went by before they finally admitted that they were actually in love with each other and to this day Stacy considers Kyle the best birthday gift she's ever gotten!
TELL US ABOUT YOUR PROPOSAL: Kyle and Stacy traveled to Colorado in October and spent a long weekend in Estes Park hiking the Rocky Mountains from before sunrise until sunset.
Kyle slyly carried the ring with him in the zipper pocket of his pants up and down every mountain hike- waiting for the perfect spot to execute his plan. Finally, the two climbed up Deer Mountain and briefly stopped at a rock formation with breathtaking views. On the way back down, Kyle suggested that they stop at that same spot to rest and take some pictures. As they approached the spot, Stacy found a beautiful rock on the ground sparkling in the sunshine. She was disappointed when Kyle told her it was illegal to take the rock home with her since they were at a National Park, and as she was wondering whether he was right, she heard him say-
"I do have something you can take home with you though"...
Stacy turned around to see Kyle down on one knee holding a gorgeous engagement ring with a big fat smile on his face. Time seemingly stood still, the view was unbelievable, it was the most surreal feeling Stacy had ever experienced and SHE SAID YES!
TELL US ABOUT FINDING YOUR WEDDING DRESS: I knew I wanted a dress with sleeves, nothing too heavy, but very delicate lace detail sleeves. The very first dress I pinned on Pinterest was the Hayley Paige Remmington gown, I looked up the price and began to save my pennies. When we chose to move the wedding up, every dress store assured me that I'd never have a Hayley Paige dress ordered in time for our new date. That's when I found Aisle Chic in Chicago. They sell sample gowns off the rack from boutiques in the area. I found their Instagram page, saw that they had posted a picture of the Remmington gown and immediately booked an appointment. As fate would have it, the dress fit me perfectly and I was overjoyed, as I had almost given up on my dream Hayley Paige dress!
DID YOU HAVE ANY DIY ELEMENTS? I wanted a huge cross at the altar, since we are both religious but we were not having a church ceremony. So Kyle and I picked out the wood and my father built us a beautiful 8ft cross with the help of my mother! He also constructed the massive framework for our seating card display.
DESCRIBE YOUR WEDDING FLOWERS: Our flowers were perfection. We really wanted wild looking arrangements that didn't look too structured. We loved the idea of adding different textures and pops of deep red throughout. We left the rest up to Rhiannon and her team to dream up and execute and man did they exceed anything I could have imagined in my wildest dreams!
FAVOURITE DETAIL OF THE DAY: My favourite detail was the seating card display. My dad actually made the 5x4ft wooden frame and chicken wire structure, and then Rhi's team adorned it with fragrant eucalyptus garland and beautiful florals. Each name card was written in exquisite white calligraphy done by Alex Estes and meticulously tied to the wire. I cried when I saw it!
Kyle's favourite detail was my dress! He said "when I first saw Stacy I was overcome with emotion but in that moment all my nerves vanished, and I couldn't wait to marry my best friend. The second most beautiful thing I saw that day (besides Stacy) was her dress, it was my favourite detail. It was truly stunning and was perfect for our fairytale garden wedding!"
WHAT ADVICE WOULD YOU GIVE OUT TO A COUPLE PLANNING THEIR WEDDING? Don't stress about the details. I was OBSESSED with getting everything perfectly the way I wanted, and then we found out about my father's illness. It completely changed my mindset and suddenly I could see what was actually important, my dad walking me down the aisle to the man of my dreams, while surrounded by family and friends. If you can find a way to let go of the idea of having a "perfect wedding", trust me you will find that you will have the wedding of your dreams (and you'll fight a lot less in the planning process too haha).
MOST MEMORABLE MOMENT? Standing arm in arm with my dad, asking him if he was ready as the glass doors to the greenhouse opened and we began the walk together down the aisle towards my soulmate. I made teary eye contact with Kyle and the wave of pure bliss that came over me in that moment actually covered my body in goosebumps! It was unlike anything I have ever experienced in my life.
TELL US A LITTLE ABOUT YOUR HONEYMOON: We took a "mini-moon" to Napa and Sonoma right after the wedding to enjoy our "just married" high! We will be traveling to Greece and the Mediterranean for our actual honeymoon next spring!
IS THERE ANYTHING YOU WOULD CHANGE OR DO DIFFERENTLY? The only thing we would change if we had the power to, would be to make it so that Kyle's best friend Andrew Brooks who is currently serving in the Navy, would have been able to make it.