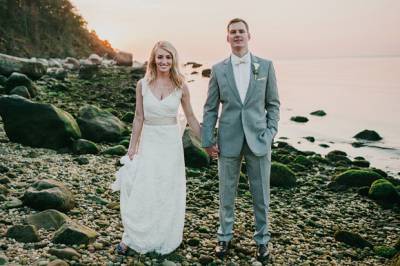 Erin & Alex wanted to get married outside and on the water and as soon as they drove past Kontokosta Winery, they knew they'd found the perfect venue. With most of their guests flying in from other parts of the country, having them all gather in the tiny fishing village of Greenport, NY was one of the couple's favourite aspects of the wedding. New York based photographer Lev Kuperman spent a beautiful fall day capturing all the beauty.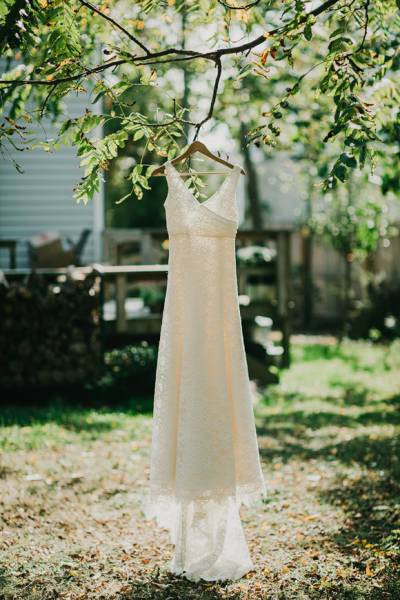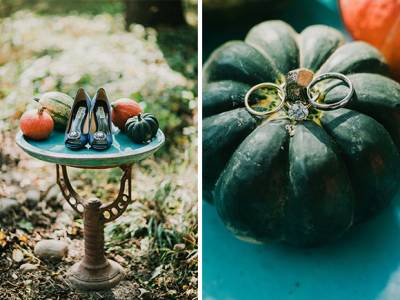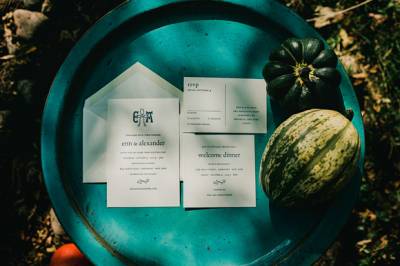 How did you meet? On a plane! We were seated next to each other, both headed home for Thanksgiving, and I had a connection in Alex's hometown. He struck up a conversation with me and we talked nonstop until the plane landed, when I dashed off to make my connection. He found me talking to the gate agent and we officially introduced ourselves, exchanged phone numbers and agreed to meet up when we were back in New York. We've been together ever since.
Tell us about your proposal: We were at dinner at my best friend's restaurant, Mosca's, with my family and the Mosca family. Somehow, dinner conversation turned to proposals and the Moscas recounted how two proposals had taken place in a private room in the back of the restaurant. When we finished eating, Alex pulled me from the table, telling me we needed to hatch a plan to pay for dinner since the Moscas wouldn't let us. He led me to the room in the back of the restaurant. I had no idea what was coming and neither did my best friend, who thought we actually were trying to figure out how to pay and ran into the room to yell at us... until she noticed that Alex was down on one knee. We all laughed, I said yes, and we rejoined our families to celebrate with champagne.
Tell us about finding your wedding dress: I wanted something simple and timeless, and J.Crew had exactly what I was looking for. I also loved that ordering it was like ordering anything else from J. Crew - it showed up at my apartment within a few days.
Describe your wedding flowers: We had lots of blue and white hydrangeas with a mix of other flowers and greenery. I loved the succulents in my bouquet, which are now thriving in a little pot at my parents' house.
What advise would you give out to a couple planning their wedding? It doesn't take as long to plan a wedding as you might think. We planned our wedding in four months and had everything we wanted and more.
Most memorable moment? Dancing with my dad to Louis Armstrong's rendition of Dream a Little Dream of Me. He sang to me as we danced.