When you have Southern California wedding photographer JEREMY CHOU team up with Hawaii wedding florist DESIGNS BY HEMINGWAY you just know the result is going to be a knock out! For this stunning coastal shoot on Oahu, Hawaii Debbie was inspired by the beauty of the islands, and she designed the florals with pretty local & European blooms mixed in with sea inspired accents. She tells us, "For coastal shoots in Hawaii, I love a focal accent floral background piece on the sand that contrast the black lava rock where our model will be styled. The ground floral altar piece was designed with white bougainvillea, local orchids & soft peach garden roses. I was also further inspired using accents of baroque pearls in our shoot so we teamed up with local artisan MARIS PEARL CO. for the most beautiful earrings & a Sailor pearl ring for our model. The seaside accents continue in the handmade coastal blue papers with crushed shells on the seal from the talented stationery artist PAPERTREE STUDIO"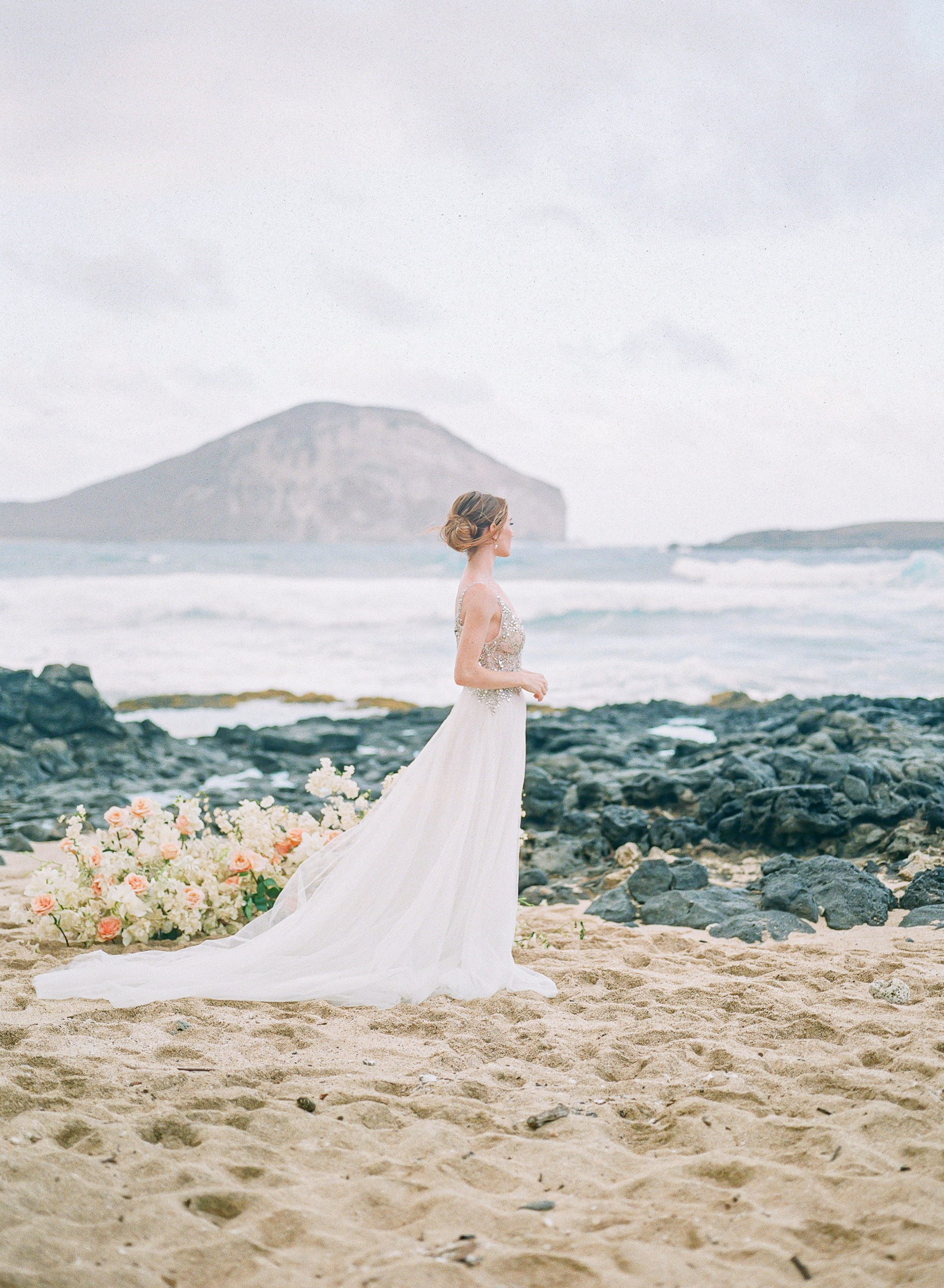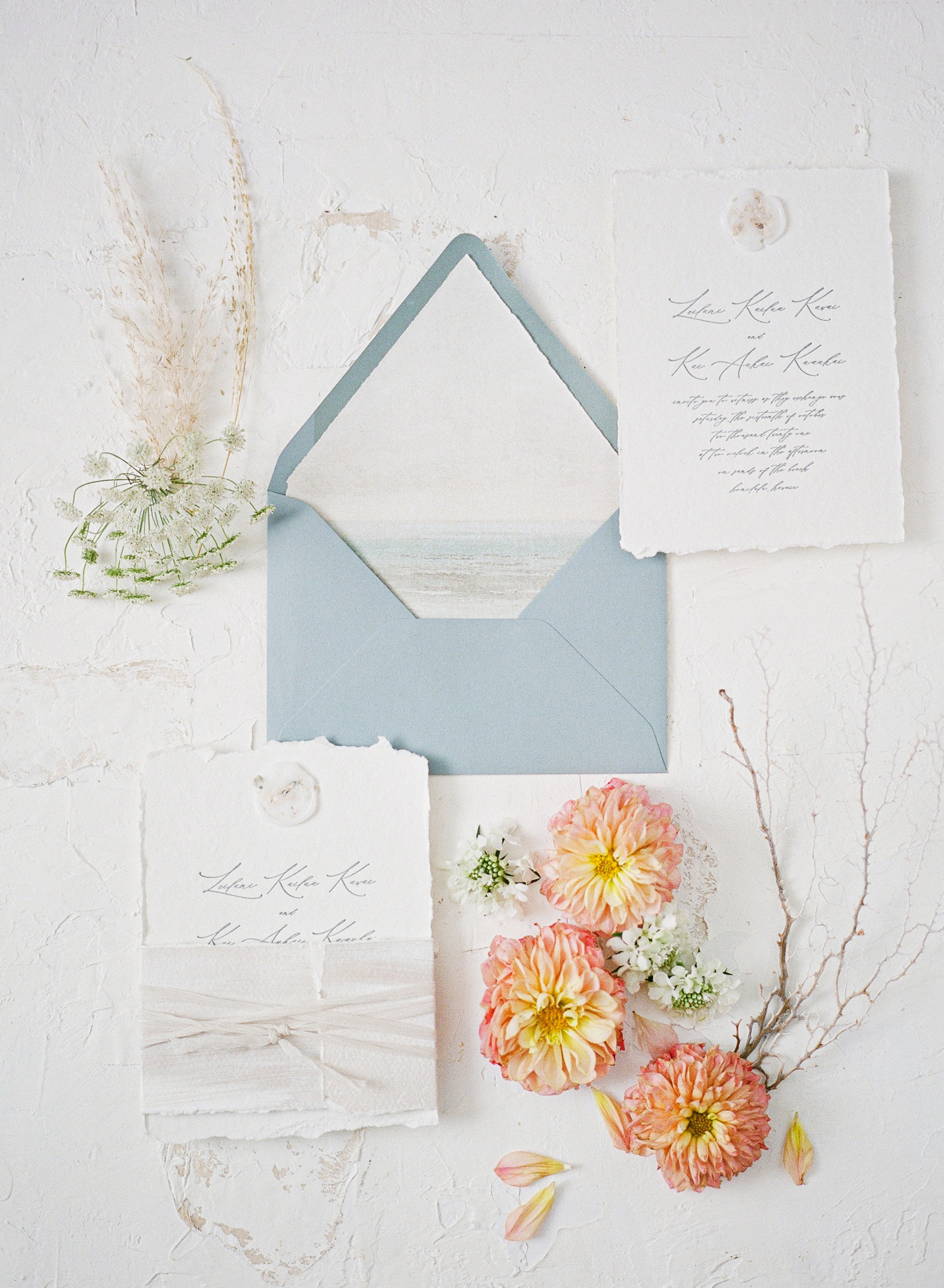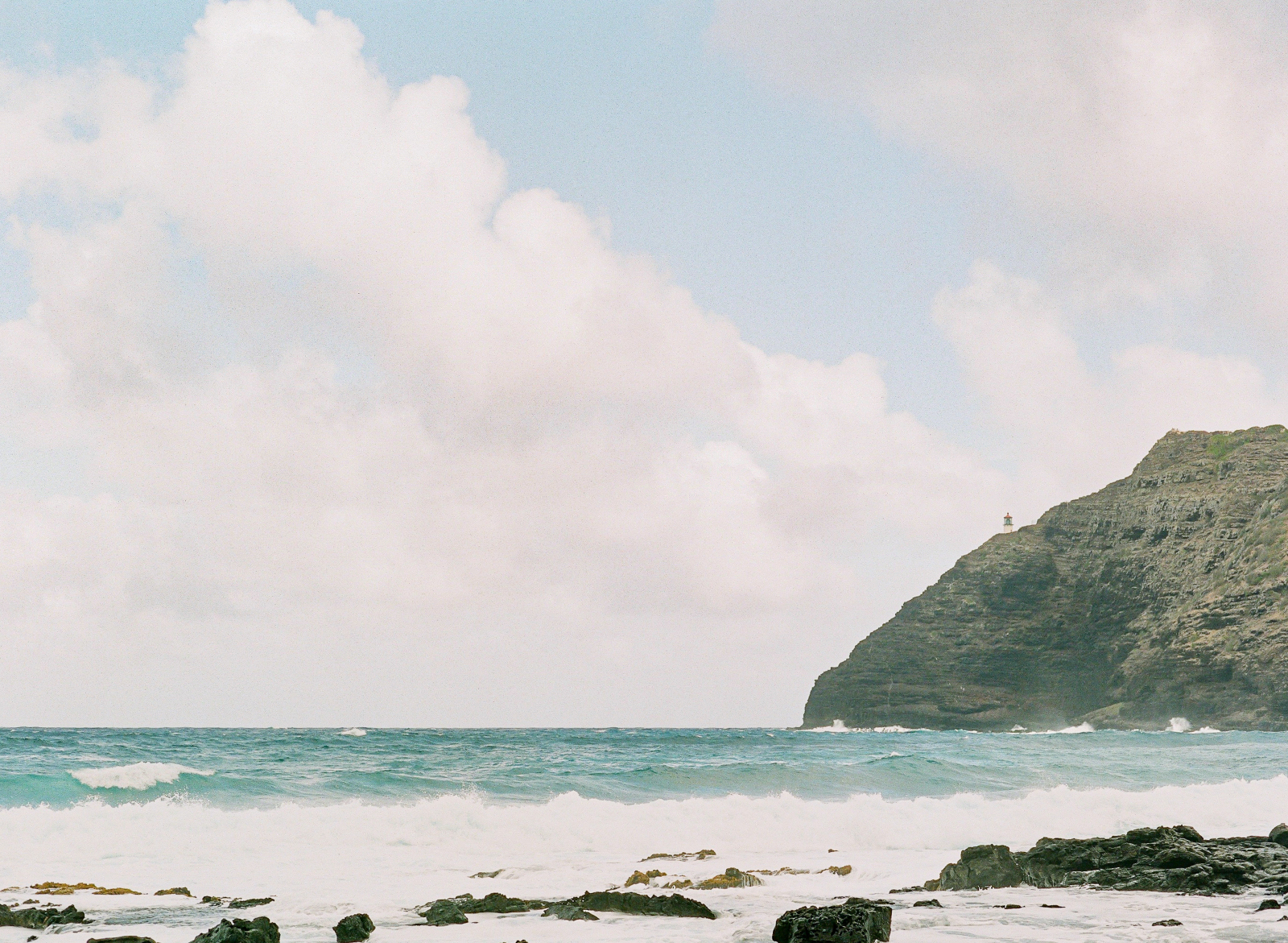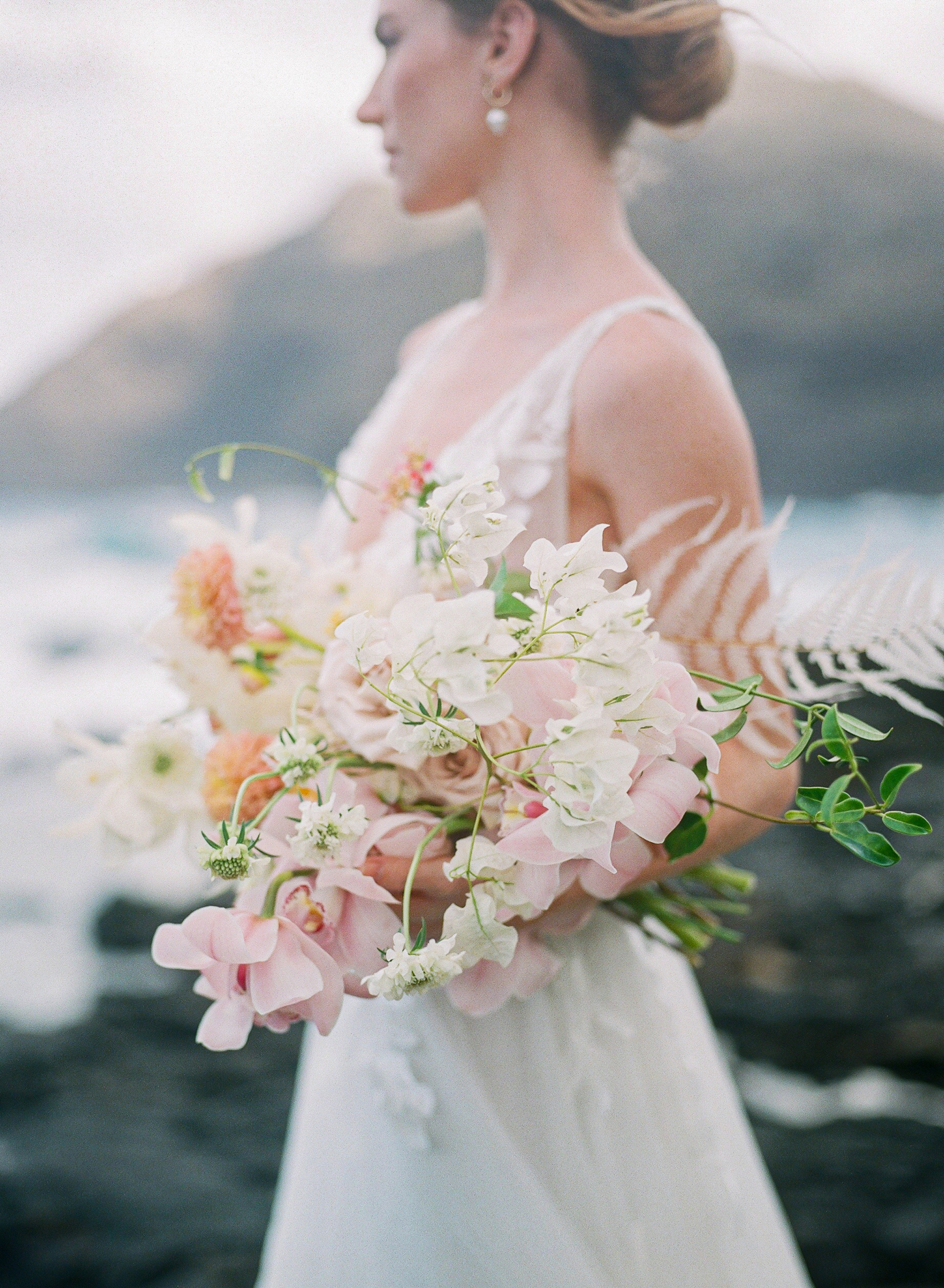 A big thank you to Southern California wedding photographer JEREMY CHOU for sharing this beautiful Hawaii inspiration with us. Jeremy is a fine art wedding photographer who has documented weddings worldwide. Jeremy became obsessed - as he himself describes it - with photography after he started taking photos of his daughters. "The ability to create art and connect with my subjects was fascinating to me. It gave me the creative outlet that I needed." Check out more of Jeremy's work in his portfolio here.
Hawaii wedding florist DESIGNS BY HEMINGWAY is a valued member of our vendor guide. Debbie is known for her fine art and romantic styling as a leading wedding florist and stylist based in Honolulu. For several years, she was the florist to the stars at the Kahala Mandarin Oriental hotel & is a true creative artist with a passion for floral design, colour & styling. Her approach to design is classic & natural. Debbie creates works of art, and we highly recommend her for your Hawaii wedding. You can see more of her work in this Elegant Parisian bridal with old-world charm or in her portfolio here.