As admirers of beautiful yet simple things, it was clear to Jetmira & Thomas that the style best suited to them for their Vienna wedding would be an elegant and simple one. The colour palette was inspired by natural greenery and was executed with a minimalist vibe. MELANIE NEDELKO captured their day beautifully and shares her thoughts with us:
"When I think about the summer vineyard wedding at Esterhazy of Jeta and Thomas I don't even know where to begin. Maybe I'll start with the fact how lucky I was to be part of this wonderful day and to capture it with my camera. I first met them on a wedding event and fell in love with them right away. Because let's be honest, these two are just a piece of eye-candy. I knew it was going to be fantastic day with Thomas being a graphic designer and Jeta a stickler for details, they had perfectly planned and organised everything together, from the paper suite and the colour concept to all the decor.
They chose to get married at the Kalandahouse of the vineyard Esterhazy where they had an open-air ceremony. In my opinion this 250 year-old building is one of the most stunning wedding venues just outside of Eisenstadt. As she was getting ready for the day, Jeta received a gift box full of letters from Thomas, which he had delivered by a personal envoy. She found hand calligraphed love notes, drawings and heartfelt words. It was a very special moment to photograph her reading Thomas´ letters and seeing how moved she was by them.
Since Jeta's originally from Albania everyone danced to Albanian music after the reception dinner. The young and the old gathered on the dance floor to dance with the newly-weds until early in the morning. It was the perfect ending to a perfect day. Whenever I'm going through these pictures they put a blessed smile on my lips and I will remember Jeta and Thomas forever."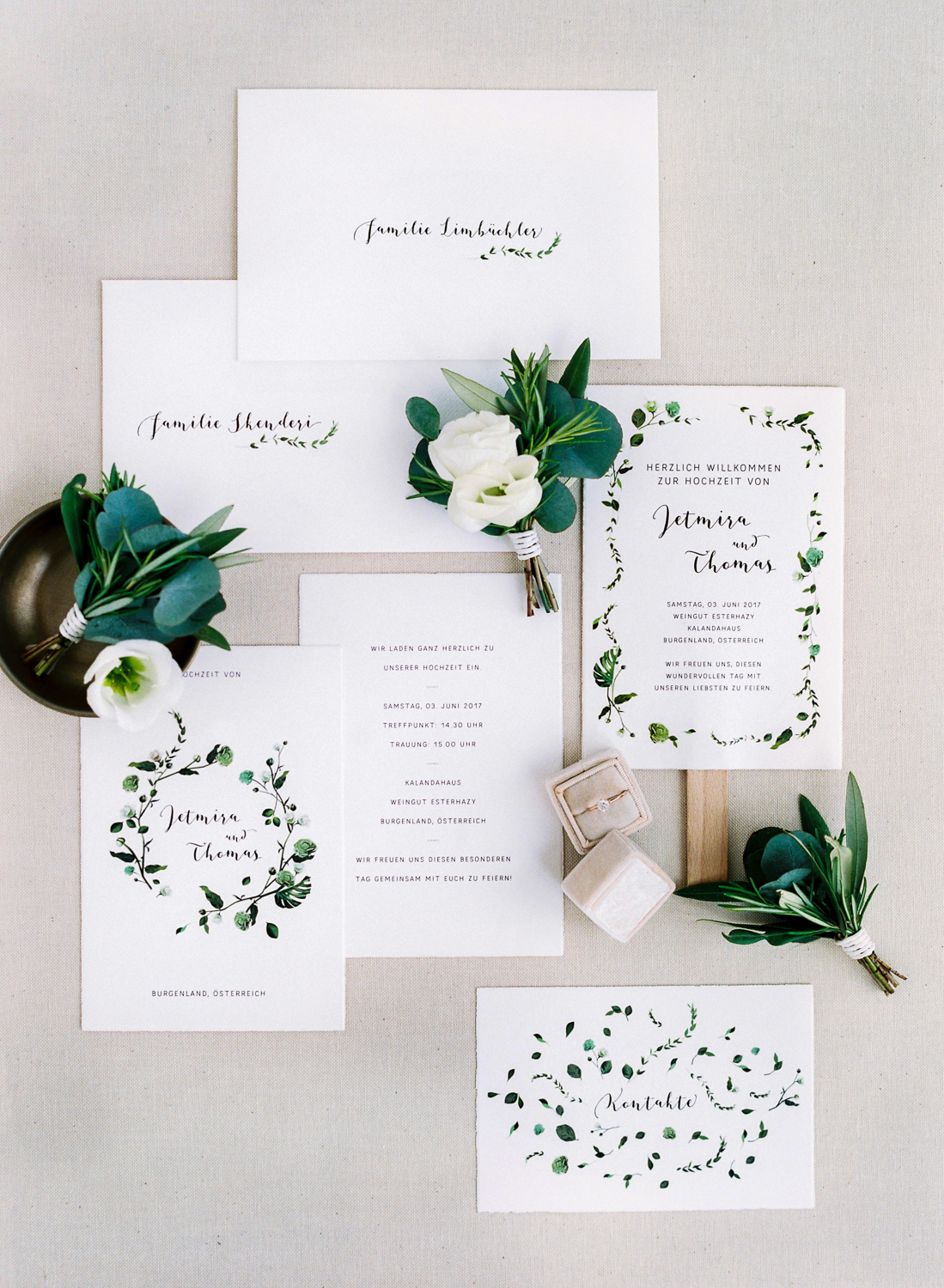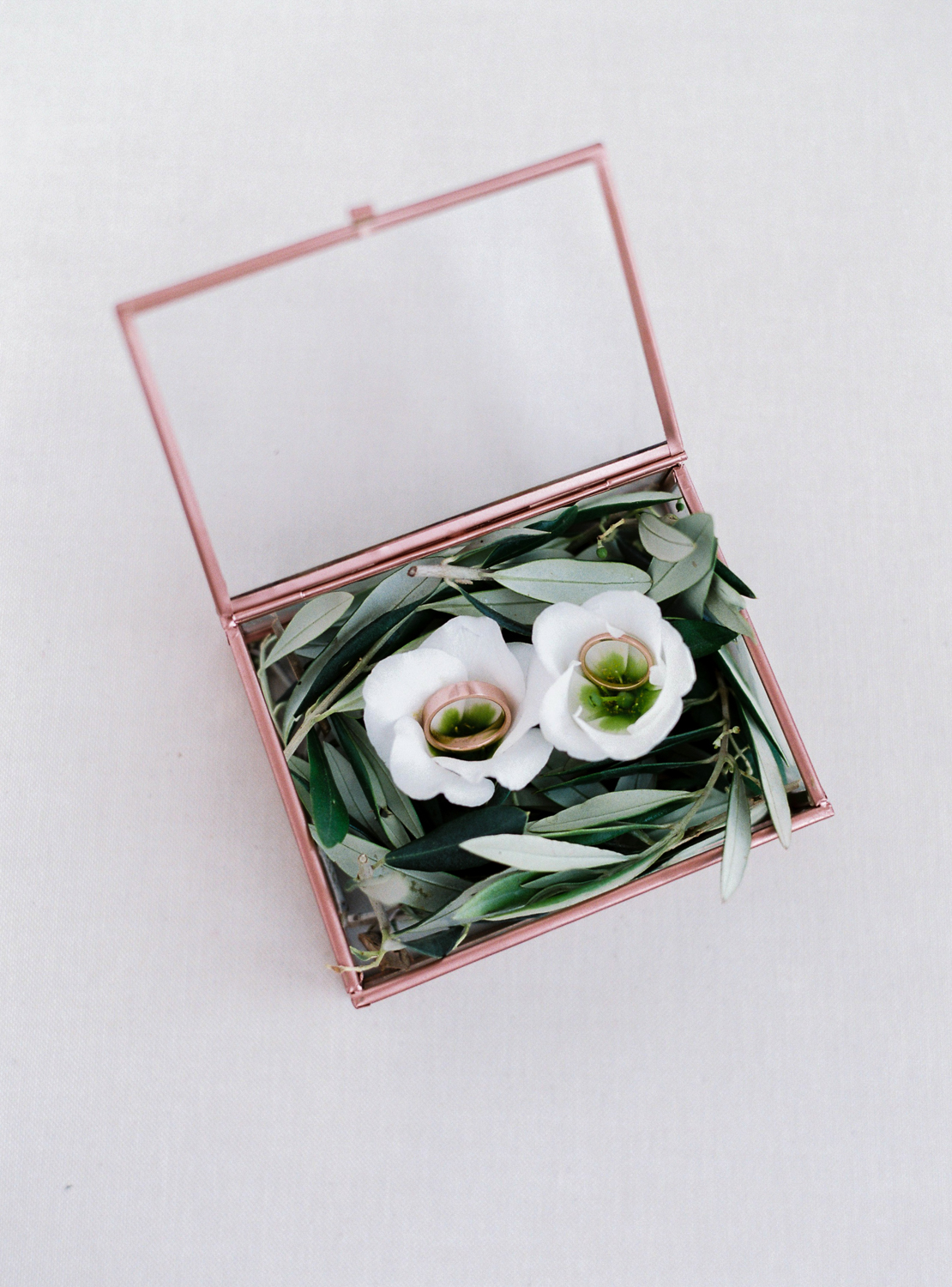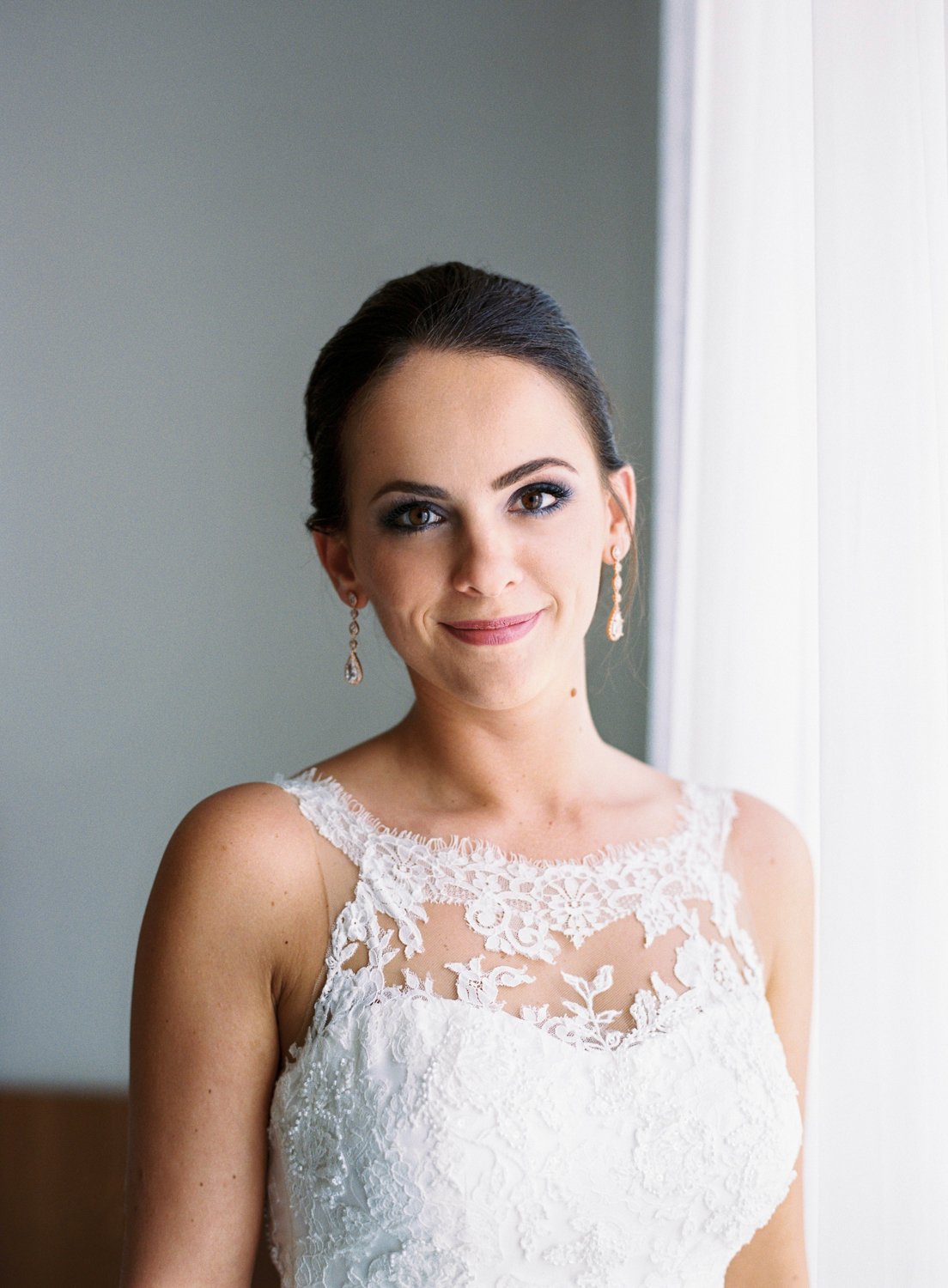 HOW DID YOU MEET? Thomas and I met on my 19th birthday. He already noticed me when I entered the club. But I did not notice him until later. However as soon as we saw each other there was this connection right away. I didn't know how to describe it but I couldn't get him out of my mind. We've been inseparable ever since. Thomas was the most beautiful gift I have ever received for my birthday!
WHY DID YOU CHOOSE THIS LOCATION? We visited different kind of locations in Vienna and near to Vienna but none of those locations felt right for our special day. During a wedding fair we found a flyer of the winery ESTERHAZY. After visiting the location, we immediately fell in love. Not only the colours matched our concept, but also our desire for an outdoor ceremony was fulfilled.
TELL US ABOUT YOUR PROPOSAL: It was a beautiful summer day in August when Thomas surprised me on our anniversary. He had the whole day planned. After a beautiful drive to a look-out tower, where we had a beautiful view over Vienna, he told me that I should look through some binoculars, so I can see our future. As I did so, he held the engagement ring in front of the binoculars. From that moment on, my memory is blurry as happiness flowed through me completely. Thomas got down on one knee and asked me to marry him. I cried, nodded and said yes a thousand times. Afterwards we had a wonderful day at a picnic and in a spa. It was perfect, and the fact that Thomas designed the engagement ring himself blew me away.
TELL US ABOUT FINDING YOUR WEDDING DRESS: I had a lot of fittings before I found the one dress for me. I knew that I wouldn't feel comfortable in a princess dress. Nevertheless, I tried on a lot of different styles. After a few weeks of searching I found my dress by Pronovias. I love the lace details, the plunging low back and the beautiful long train. Along with the simple long veil I wore, it was my perfect wedding dress.
DID YOU HAVE ANY DIY ELEMENTS? The stationery was self-made and a lot of decoration elements too. For the stationary we used handcrafted paper. It was great to prepare those special things with our loved ones for our wedding.
WHAT ADVICE WOULD YOU GIVE OUT TO A COUPLE PLANNING THEIR WEDDING? Planning a wedding can be exhausting sometimes but it is also so much fun. Don't forget that the day is there to celebrate your love and who you two have become together. Try to make you as a couple happy and everyone else will be pleased too.
MOST MEMORABLE MOMENT? It is hard to say, what the most memorable moment was as there where so many. But I think exchanging our vows was one of the unique moments. Telling each other what we feel and how much we love one another in front of our family and friends was very special and emotional for us.
TELL US A LITTLE ABOUT YOUR HONEYMOON: For our honeymoon we chose Spain's beautiful island Mallorca. We never thought that we would spend our honeymoon there, as the island is more known for parties. But after we were there, we can say that we are in love with the island and will definitely come back. We rented a car and drove from place to place, saw incredibly beautiful landscapes, beaches and coves and spent an amazing time together.
IS THERE ANYTHING YOU WOULD CHANGE OR DO DIFFERENTLY? No, everything was perfect the way it was. We love looking at our beautiful wedding pictures and re-living the day.