Being a Southern gal, Allison knew that she wanted her big day to be outdoors and include cowboy boots! Having always liked the idea of a barn wedding, when her and fiance Erik stumbled upon THE WREN'S NEST they knew they'd found the perfect venue. MODERN VINTAGE EVENTS helped the couple pull together their ideas and worked with BASIL & BERGAMOT FLOWER FARM to ensure it looked picture perfect. Thanks to KRISTIN SWEETING PHOTOGRAPHY for the beautiful images of their day.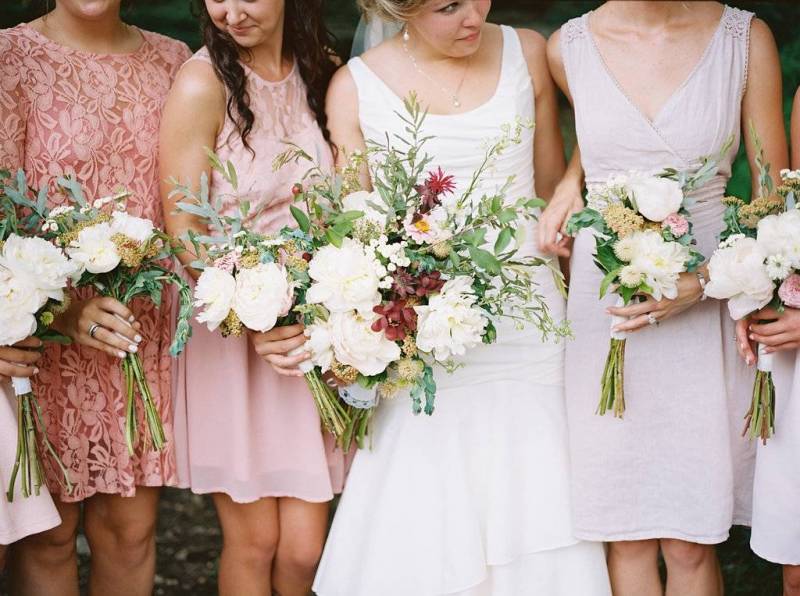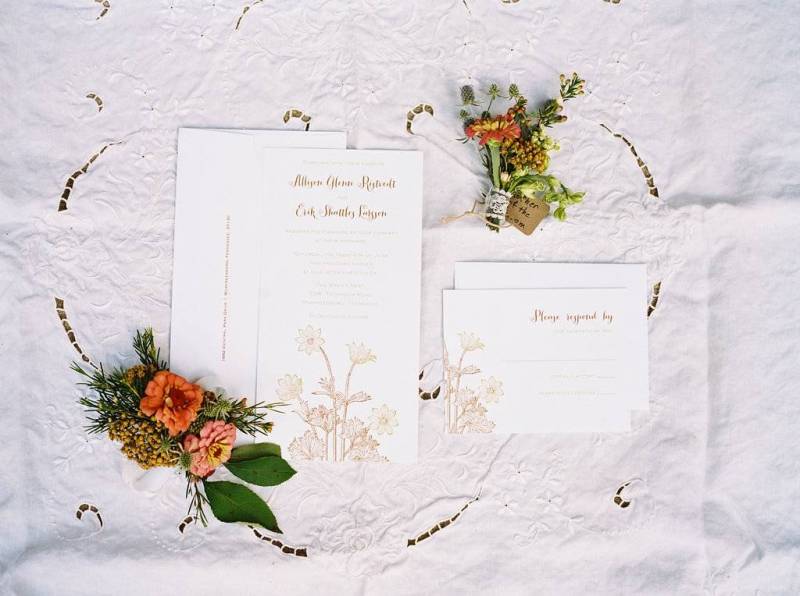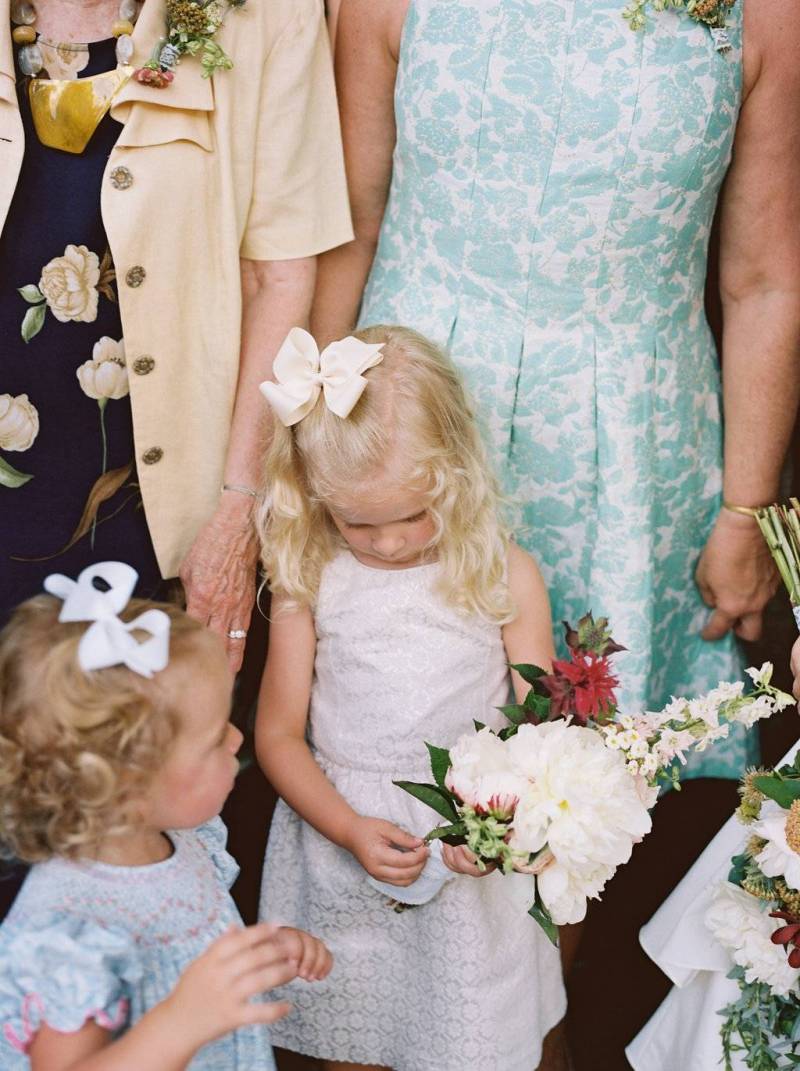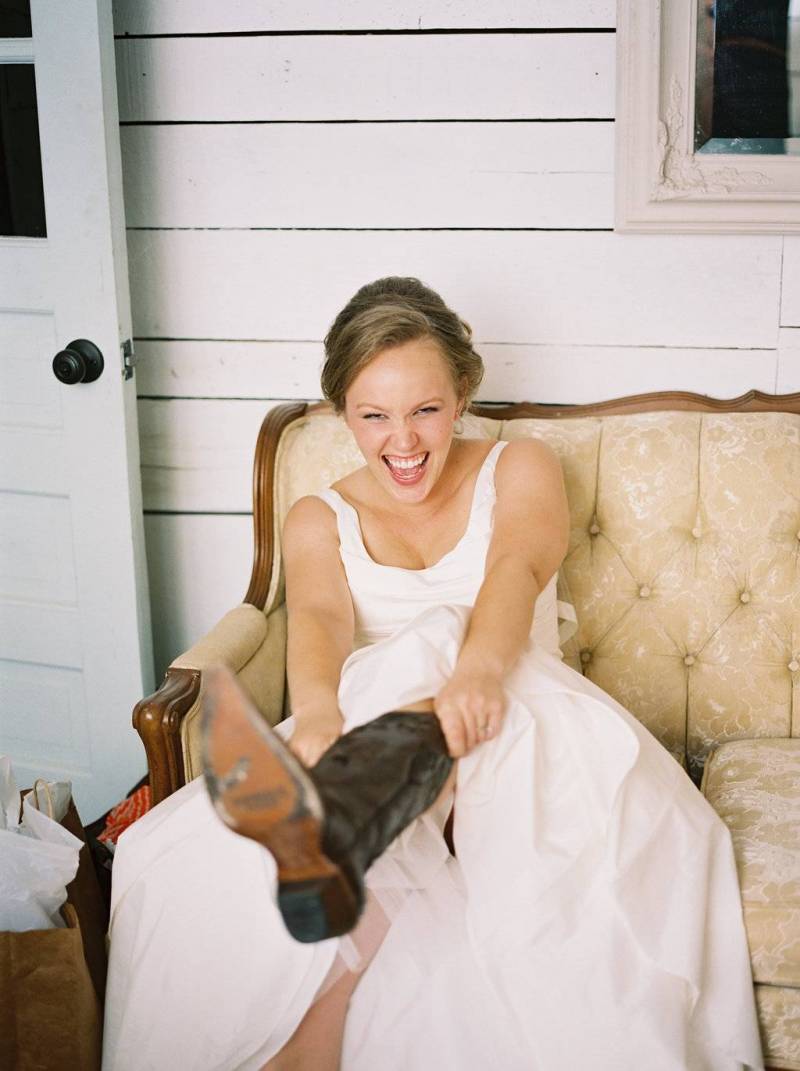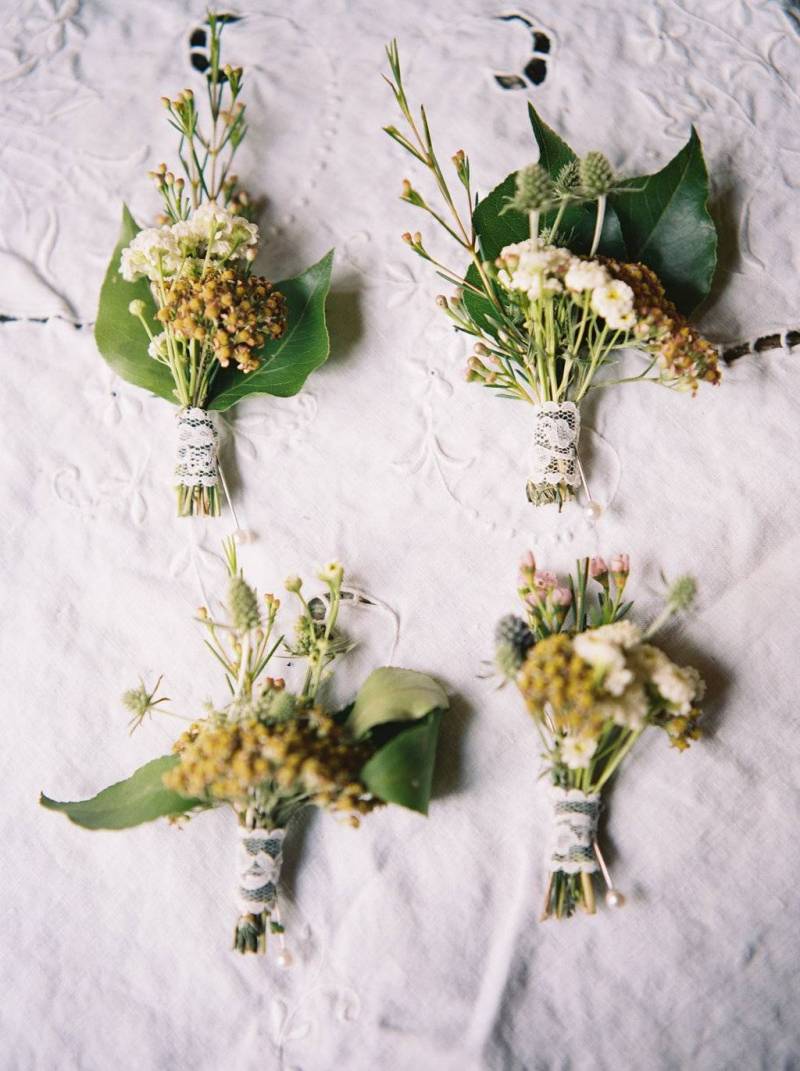 DESCRIBE YOUR WEDDING FLOWERS: The flowers were something that dramatically changed as the wedding planning went on. I started out wanted small and simple, herbs and greenery, no flowers. However the more I planned, the more feminine I got! Meaning the bigger and more luscious my bouquet got. In general I stuck with the greenery feel and mostly wildflowers, but I carried a bush of a bouquet down the aisle.

HOW DID YOU MEET? In Nashville, Tennessee in college. We had a friend introduce us and as cheesy as it sounds to say, it was pretty much love at first sight. We've been together non-stop ever since then.
TELL US ABOUT YOUR PROPOSAL: We were in Ontario, Canada less than a year after we first meet. It was late at night in the middle of nowhere. We were sitting on the dock beside the lake, underneath all the twinkling stars in the sky. All the sudden he turned and popped the question, pulling a beautiful diamond ring from his pocket. And of course, I bawled my eyes out.
WHAT ADVICE WOULD YOU GIVE OUT TO A COUPLE PLANNING THEIR WEDDING? To chill. Everyone around you can be just as overwhelming as all the planning itself. But in the end it's all about the two of you becoming husband and wife. When it's all said and done you won't remember which champagne flutes you toasted with or what color table runners you picked. All you will remember is the fact that everyone you and your man love are in one place together, to celebrate the two of you! It's a very magical day so slow down and enjoy it!

MOST MEMORABLE MOMENT? Erik's face the moment I reached the aisle. It made all the planning, and waiting, and silverware picking out all worth it. I was officially going to be his bride.
ANY OTHER DETAILS THAT HELP TELL THE STORY OF YOUR DAY: My father passed away during the two years that Erik and I were engaged. Without Erik I wouldn't of been able to make it through that period of time in my life. And the fact that I knew we had my Dad's blessing made it all the more special. Since my Father couldn't be there to walk me down the aisle, I asked his brother to stand in his place. Next to my mother sat an empty seat at the ceremony with a bouquet that my Mom carried down the aisle in his honor.