Stephanie & Hacob broke tradition a little when it came to their wedding. Being Armenian it would be 'the norm' for them to have an elaborate wedding in a banquet hall. However they wanted to do something different and hold an outdoor wedding surrounded by greenery. After a bit of a search for the perfect venue they came across the Los Angeles River Center and Gardens and it was the perfect option for them. The gorgeous bride tells us, "The twinkly string lights were my favourite touch. When Hacob tries to find a restaurant for date night, he always looks for twinkly lights in the Yelp review photos, because he knows how obsessed I am with them." Los Angeles Wedding photographer SAVAN PHOTOGRAPHY was on hand to capture this beautiful day.
HOW DID YOU MEET? We met while we were both in college; I was a freshman and he was a senior in college. We were at a college basketball tournament in San Diego, CA and I was sitting on the sidelines watching one of my friend's teams play basketball. Hacob's game was next, and he saw me from afar and approached me. The first thing he said to me was "You are sitting where my shoes were. Why did you move my shoes?" I responded in the sassiest way and said "Nobody moved your shoes." He sat next to me for the remainder of the game and we talked and laughed the entire time. He later found me on Facebook somehow and asked for my number a few months later!
TELL US ABOUT YOUR PROPOSAL: It was the end of February, and we had not done anything romantic for Valentine's Day because of our busy schedules. He told me he was taking me out for a late Valentine's Day date, and I didn't think very much of it. He told me we were going on a boat, but for some reason I assumed it was a big boat with a bunch of other people. When we got to Marina Del Rey the night of, I found out he had reserved a private sailboat just for him and me. The captain of the sailboat met us at the dock and walked us to the sailboat where there was a delicious Italian dinner set up on the table and a big bouquet of my favourite flowers on the table (sunflowers!). We sat to eat dinner and I became very very suspicious, because Valentine's Day was never this crazy! The captain of the sailboat started to play the violin for us while we were eating dinner. After we finished eating, the boat took off and we laid down where the captain had set up some blankets and pillows. He then asked me to stand up so we can go to the other side of the boat. Then he got down on one knee and we all know the rest! Hehe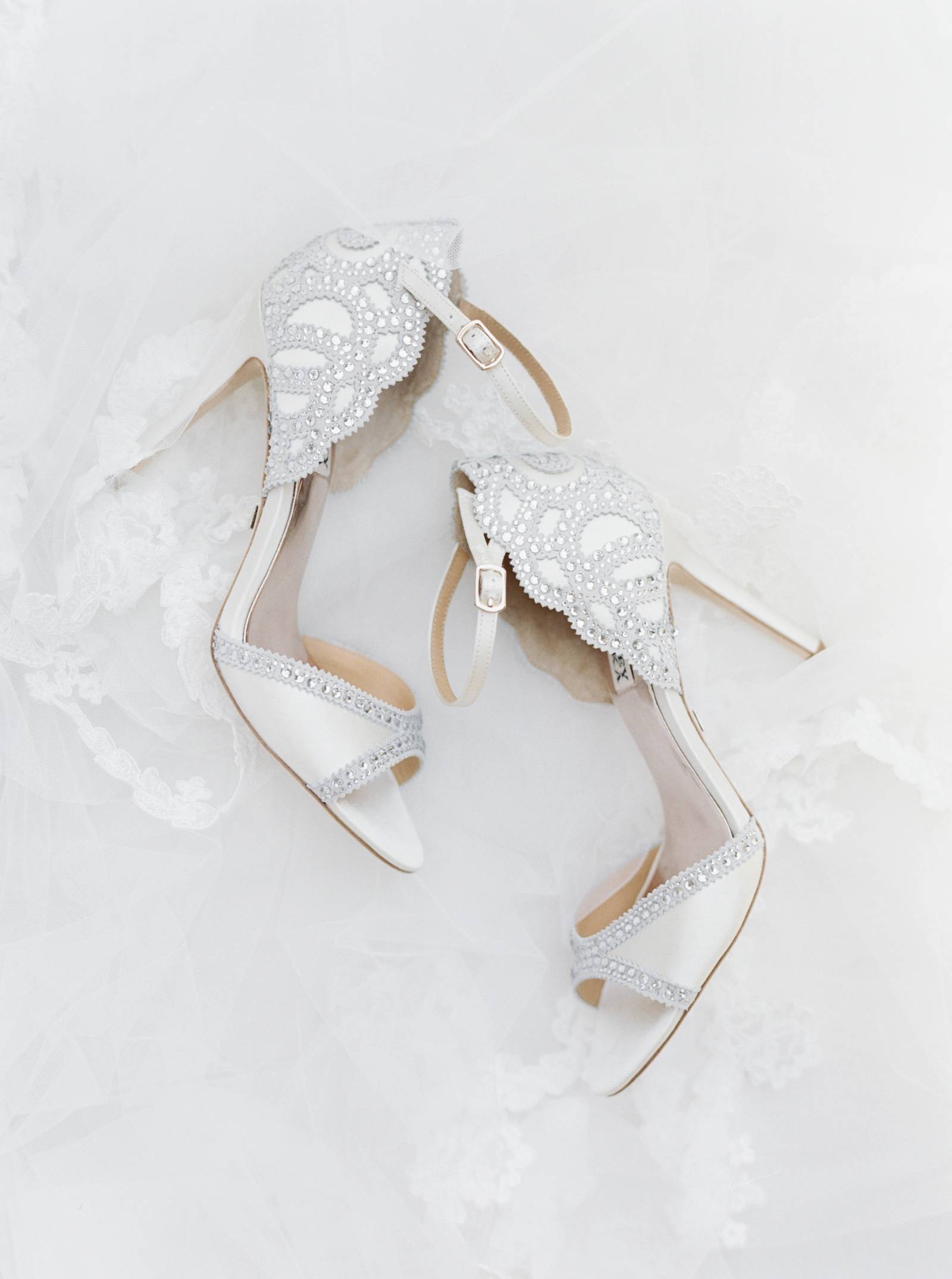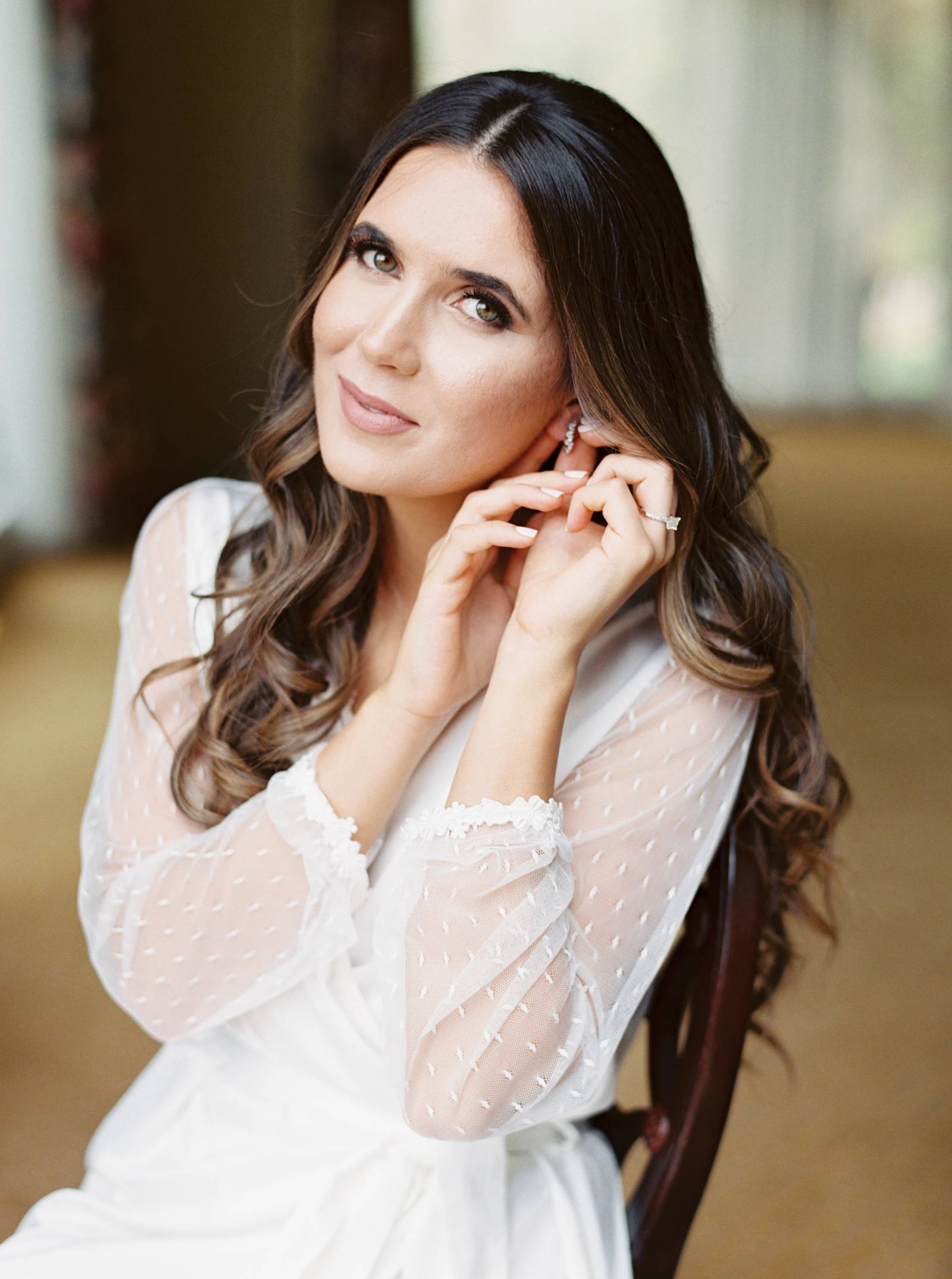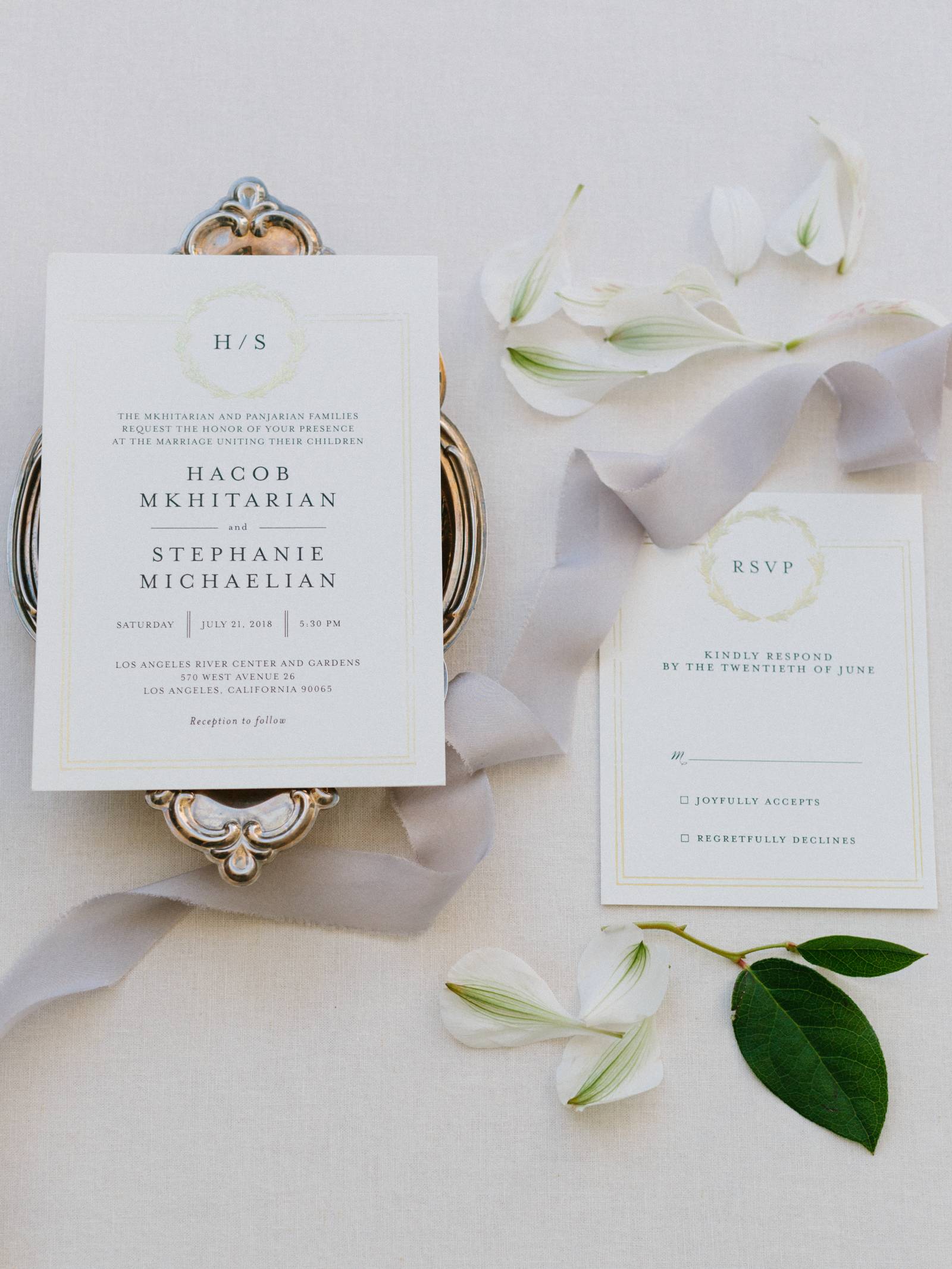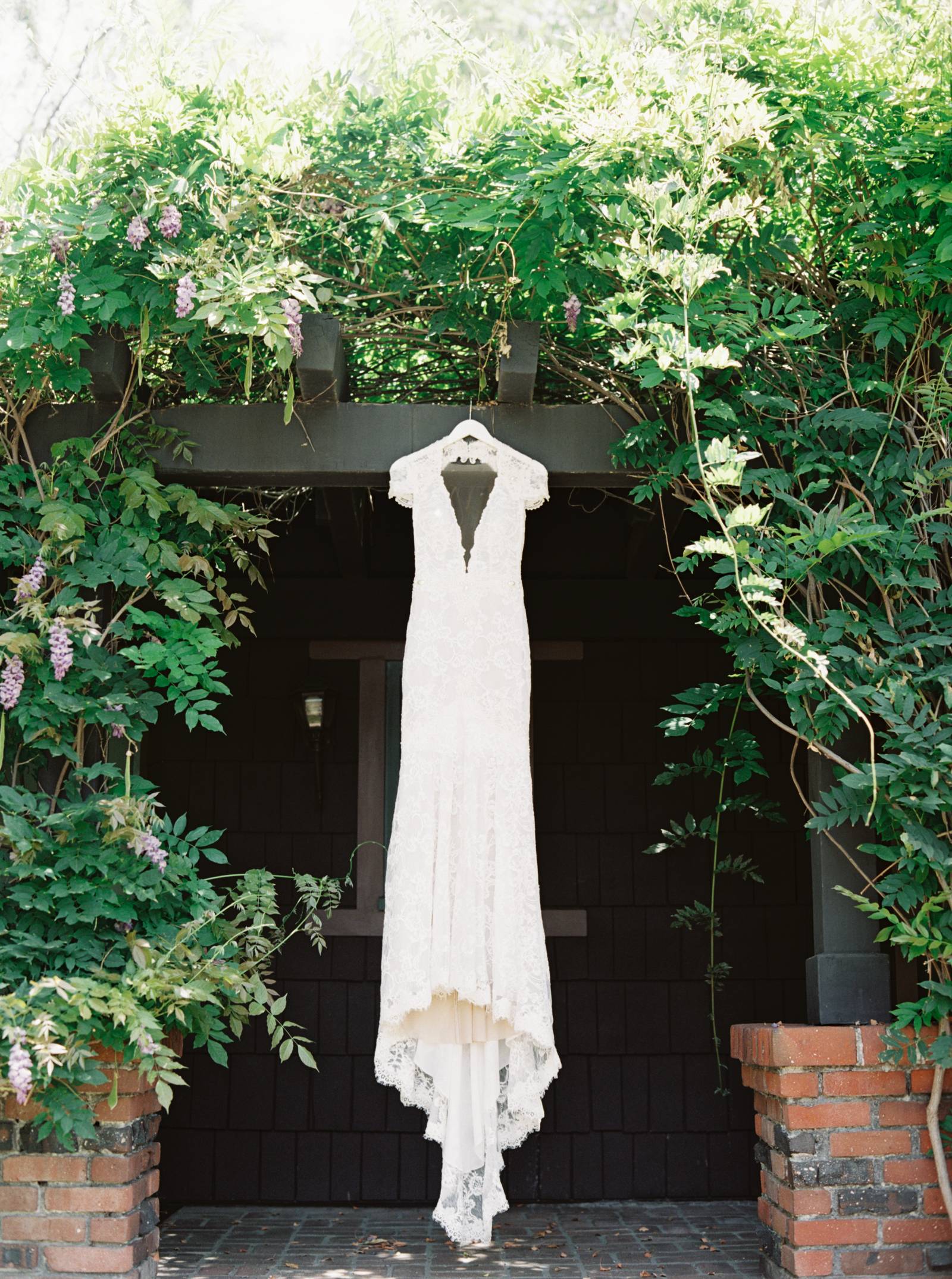 TELL US ABOUT FINDING YOUR WEDDING DRESS: I had heard about this bridal salon in Costa Mesa called MON AMIE from a couple of people, so that was the first place I went to look. My mom and my two soon-to-be sisters-in-law came with me. I fell in love with the entire Berta collection, and practically tried everything on! There were so many beautiful dresses, but none of them were ME. I thought "It's okay, this was the first place we came. We can always try somewhere different." As we were getting ready to leave, the woman that was helping us said there were two dresses she wanted to pull out for me from the back. It wasn't out at the store, so she had to bring them from the back section. When she brought it out, I thought "Wow, this woman really gets my style!" They were both so beautiful. One of them was a long sleeved lace dress that I always imagined myself wearing. But the other one was something else. It fit me like a glove. It was as if the dress was made for me- for my style and my figure! I was stuck between the two for a while. Everyone was voting for the second one. Looking back, I don't even know why I thought so hard about the two- the second one was an EASY winner. I texted my photographer Savan and asked her which one she loved more, because I seriously could not choose. She voted the second one and it was a done deal. I think I walked around with a smile on my face for like three days. I kept saying "I can't believe I'm wearing a Berta to my wedding." The dress was absolute magic.
DESCRIBE YOUR WEDDING FLOWERS? I wanted to keep my flowers classic and timeless, so I decided on neutrals and lots and lots of greens! They turned out exactly how I pictured them!
WHAT ADVICE WOULD YOU GIVE OUT TO A COUPLE PLANNING THEIR WEDDING? ENJOY this time. Celebrate every little thing. Booked your photographer- go out and get drinks. Sent out your invites - get together and celebrate it! Also, try not to stress all the small stuff. Every thing works out at the end.
MOST MEMORABLE MOMENT? I loved hearing all the speeches people had planned for us. They made me cry nonstop!
TELL US A LITTLE ABOUT YOUR HONYEMOON: We went to Tulum, Mexico which we had been dying to go to ever since we heard about it, so we thought, what a perfect reason to get out there. We stayed at the cutest boutique hotel called Coral. Each room had a private pool in the balcony. It was like heaven. We spent the days exploring so many incredible cenotes, swimming, and eating the yummiest food. It was a blast.
A huge thank-you to Los Angeles Wedding photographer SAVAN PHOTOGRAPHY for sharing this beautiful wedding with us today. Savan's work is timeless, romantic, classic and effortless. Obsessed with natural light and the outdoors she'll capture your special memories ensuring they will stand the test of time. Be sure to check-out more of Savan Photography's portfolio and also this Chic romantic anniversary shoot in the quiet of a Paris sunrise.