For Janelle & Brian, it wasn't so much about wanting the perfect location or the best of everything, it was more about a feeling and the overall experience. They chose Iceland after falling in love with it a few years earlier and it was the perfect place to enjoy with close family who travelled to attend their intimate wedding.
As a photographer herself it was important for Janelle to have their day - and in fact entire time there - documented well and they worked with Kerstin of LILI KAD PHOTOGRAPHY who captured them amidst various iconic Icelandic landscapes. From jaw dropping waterfalls, rugged mountain ranges, quaint venues nestled at the foot of a mountain and some stunning black beaches - they had it all. RUFFLES & BELLS was on hand to style the already very quaint and quirky BJARGARSTEIN Restaurant by adding some luxury crystals complementing the Iceland theme.
WHY DID YOU CHOOSE THIS LOCATION? We love how beautiful it was, we had gone on a trip there a few years earlier & both fell in love with it! Brian told me after it was on that trip that he knew he'd marry me
HOW DID YOU MEET? We met at a wedding he was the best man & I was a bridesmaid.
TELL US ABOUT YOUR PROPOSAL: Brian proposed to me at my families cottage up north in Wisconsin. It's been in our family since my dad was little & it's always been a meaningful place to me & my family! He proposed out on the lake with all our family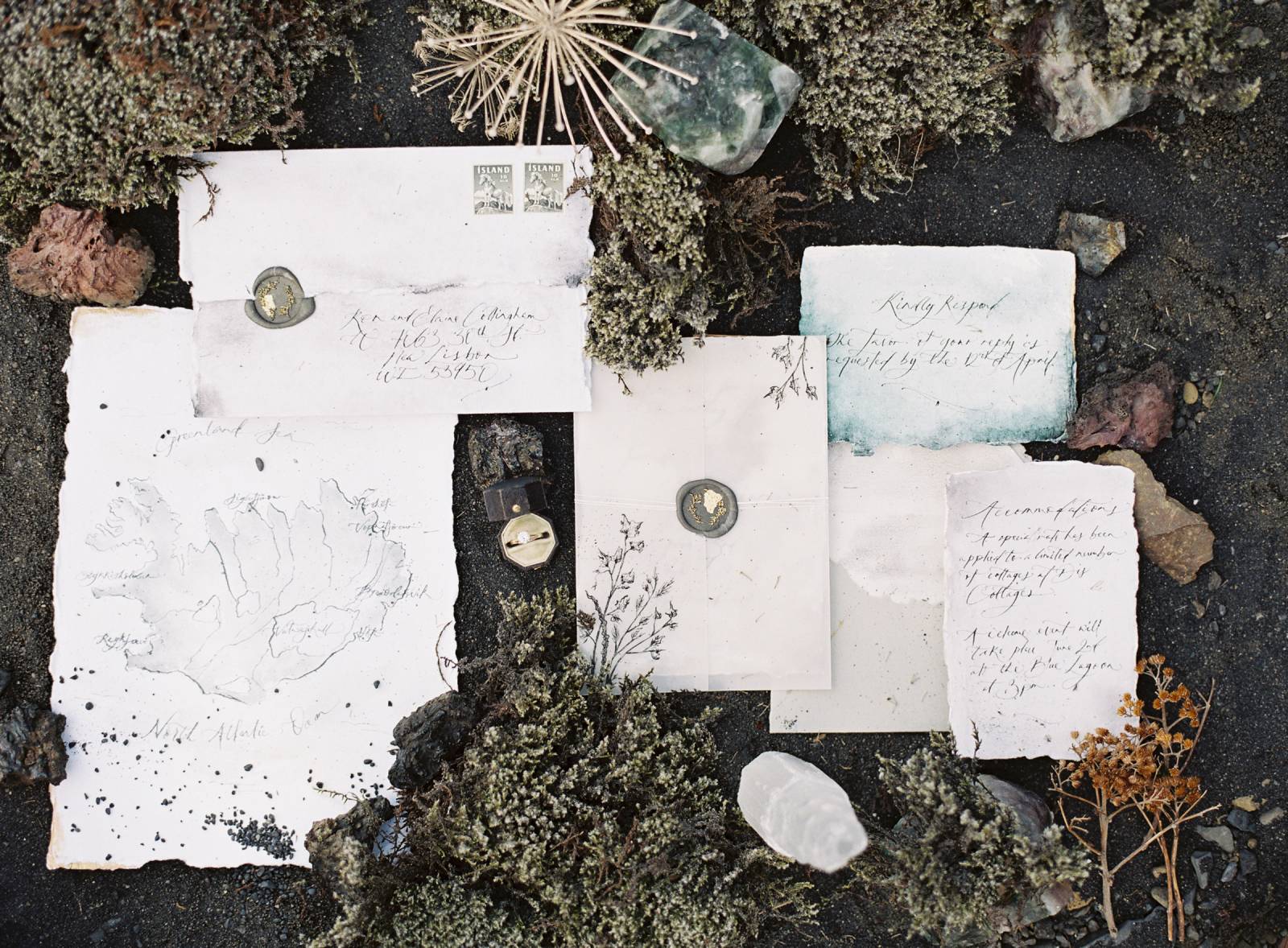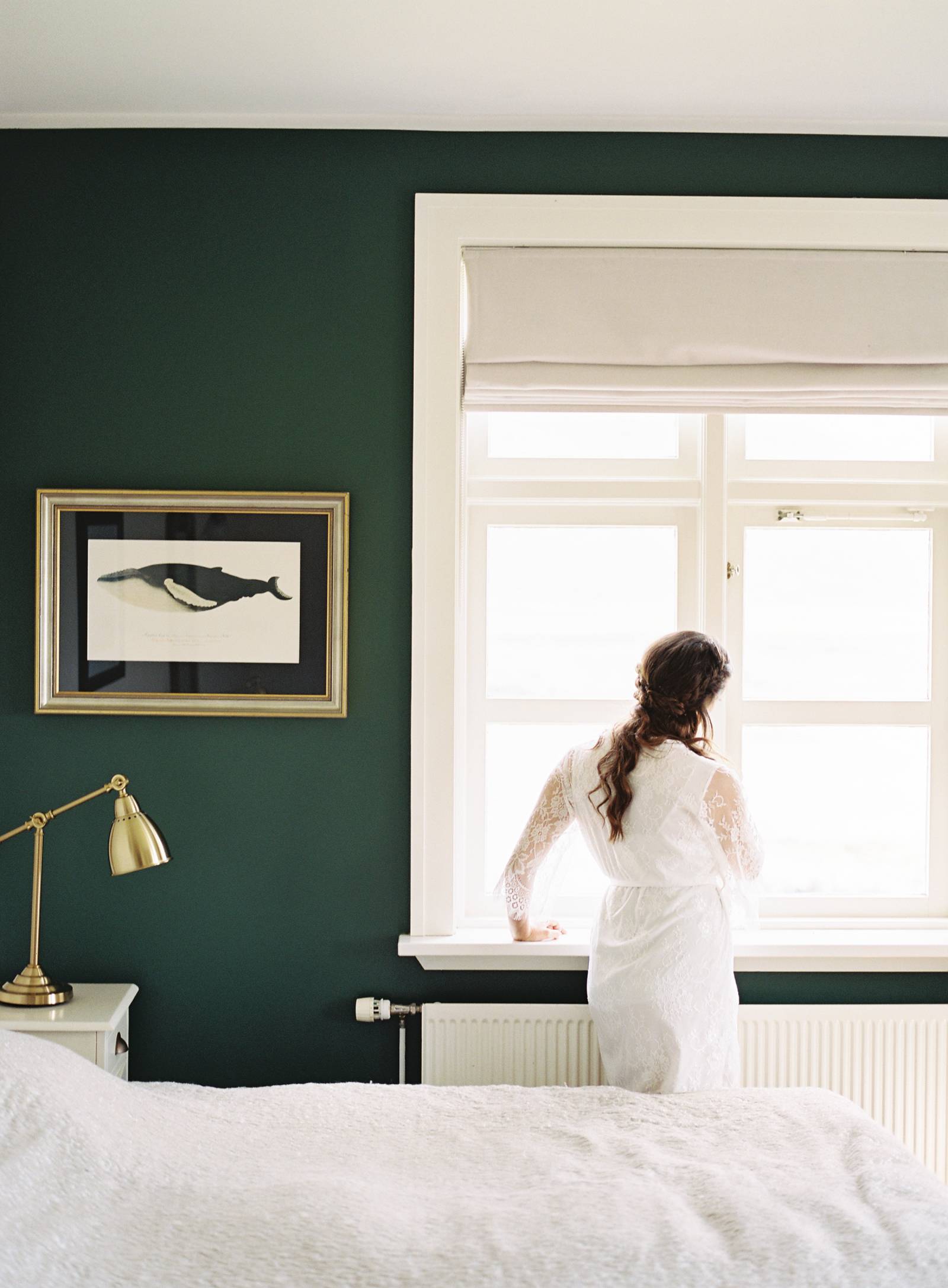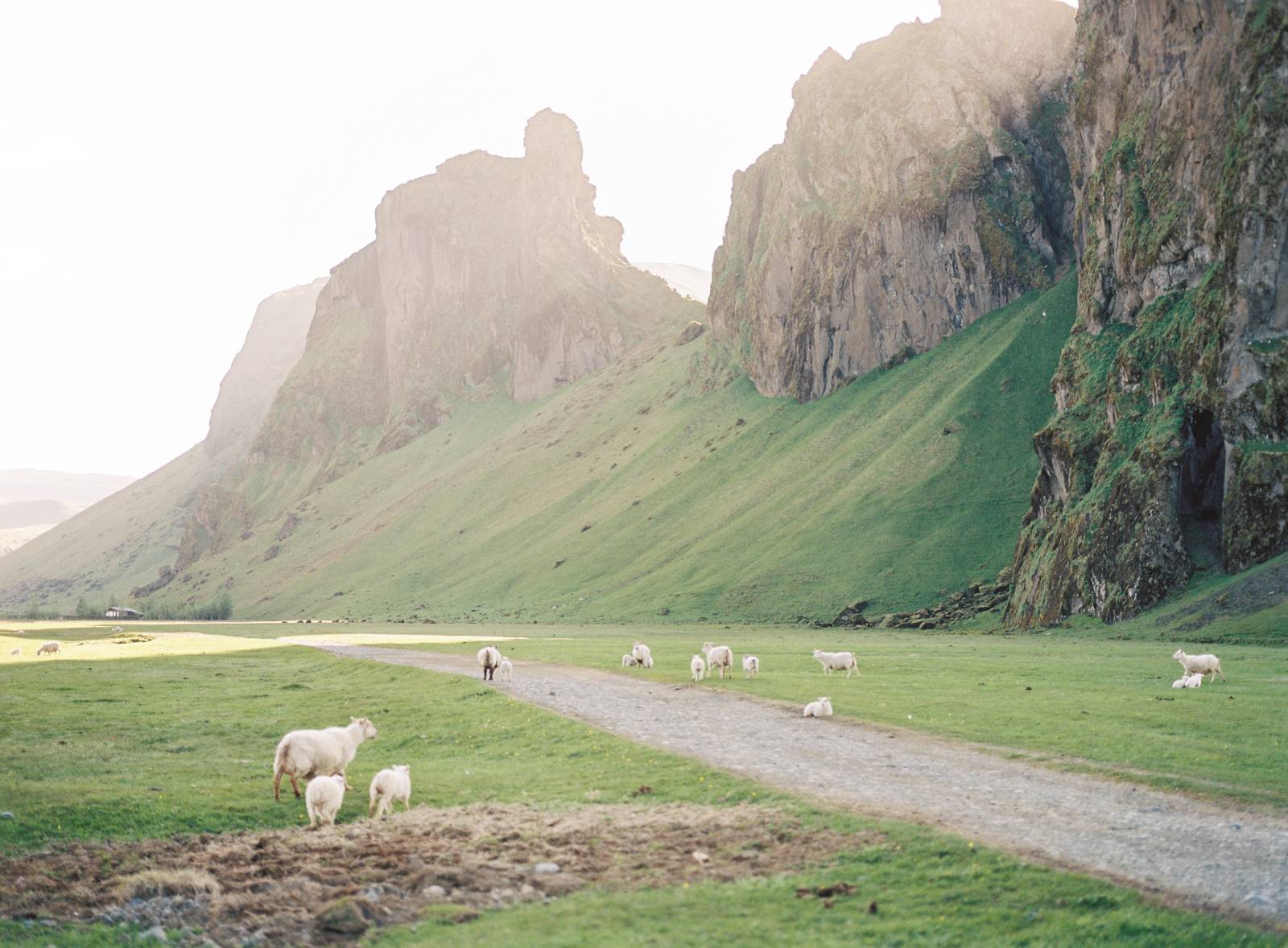 DESCRIBE YOUR WEDDING FLOWERS: They were beautiful & local to Iceland.

FAVOURITE DETAIL OF THE DAY: Brian gave me a locket with a photo of my grandmother inside, it was so sweet because she passed away a few years ago & I was very close with her & Brian wanted her to be at our wedding.
WHAT ADVICE WOULD YOU GIVE OUT TO A COUPLE PLANNING THEIR WEDDING? You don't have the follow the rules.
MOST MEMORABLE MOMENT? Walking down the aisle with me dad. The walk was a little rocky since we got married on the base of a mountain & I remember him holding on to me & saying it's just like when you were a kid & I'd help you while you were hiking. I couldn't stop crying after that!
TELL US A LITTLE ABOUT YOUR HONEYMOON: Going to Hawaii this month, we waited a bit since we got married in Iceland which was a vacation in itself.