As a very active outdoorsy couple Marley & Beau - from Lubbock, Texas - knew that they wanted their wedding in the great outdoors, but as planning progressed their numbers continued to grow. After a suggestion to consider a destination wedding was put to them, they began to warm to the idea and so it was that they found themselves heading to Colorado to share their special day with close family and friends. TAHARAA MOUNTAIN LODGE in Estes Park, offered them gorgeous mountain scenery which was captured beautifully in these images by DANIELLE DEFIORE. Florist CARLY POTTER created romantic posies for the girls in pale pinks and apricots to complement their mis-matched gowns in shades ranging from deep dusky pink to pale champagne.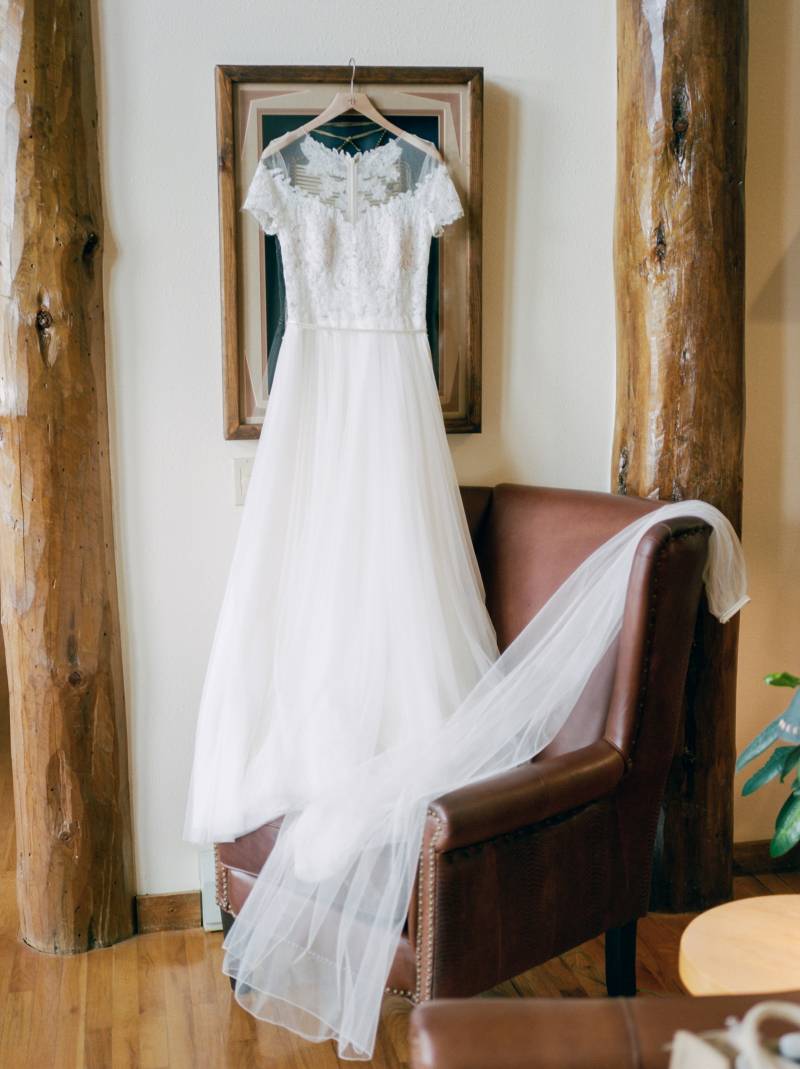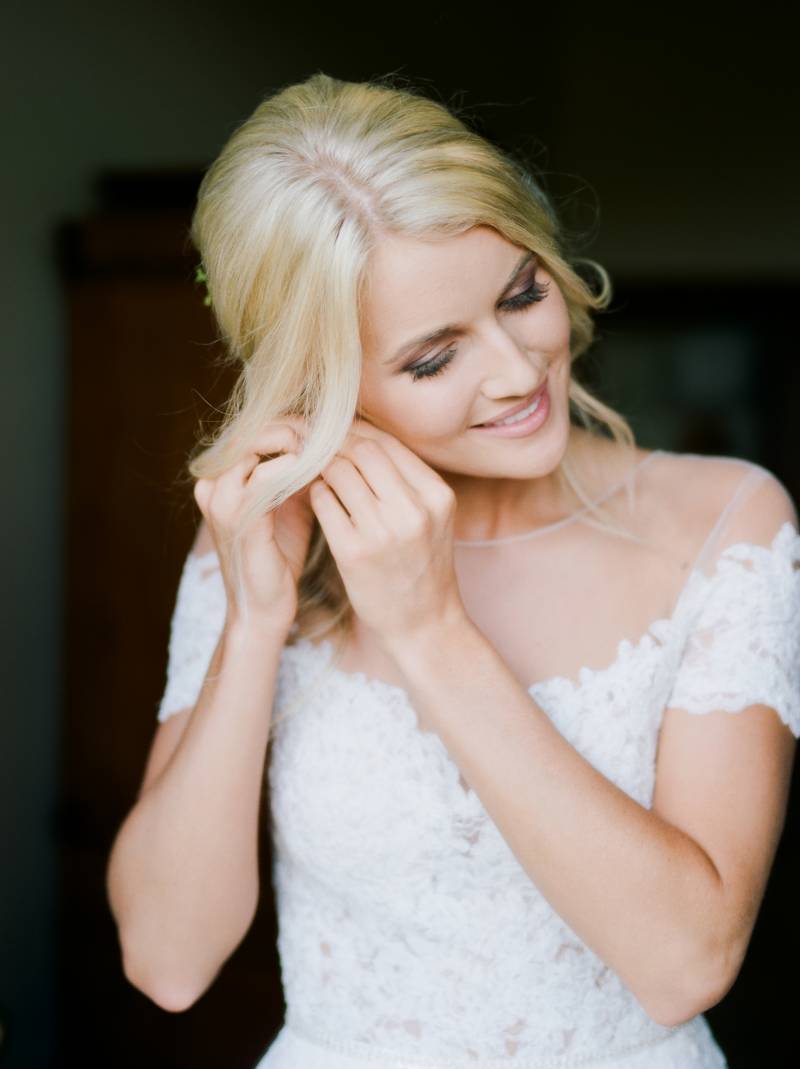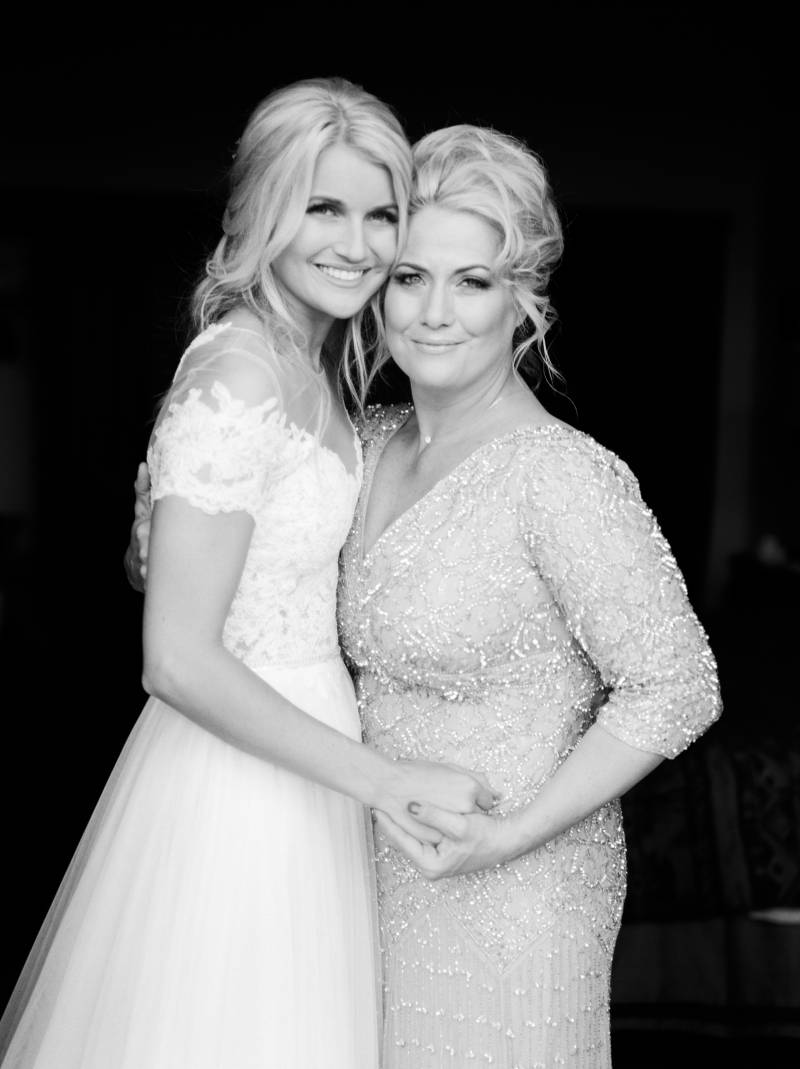 HOW DID YOU MEET? Twas a midsummers eve when I first caught a glimpse of my fair maiden Marley, and though I do not remember what was said I do remember the remarkable impression she left in her wake. All I had for several years were glimpses and light interactions at basketball games or game nights with large groups of people back in high school, but I never had more than a few moments time with my bride to be. Finally, after several years and relationships later, I found myself across the table from the girl of my dreams. Dinner lasted for several hours, but we did not get to eat much because our conversation flowed so seamlessly there was little time to eat. Marley and I had many of the same friends, as well as many of the same interests so our first few weeks of dating were wiled away in long and enthusiastic conversations. We rode bikes, went for long walks, played sports, played cards, pulled pranks, and laid a strong foundation for our journey to the altar. The most attractive aspect of Marley was and is her faith in the risen Christ, who died for our sins, and it is the faith we share that has and will continue to fuel our love for each other and the world around us.
TELL US ABOUT YOUR PROPOSAL: This is my favourite story to tell! After dating for over two years we were going out on a date to celebrate! It was December 23rd and Beau told me he wanted to take me out on a surprise date. For some reason I thought we were going ice skating, which is funny because if you have ever been to Lubbock, Texas there is no place to ice skate, but for some reason that's what I thought we were going to do. He picked me up with some flowers and we hit the road. He took me to my favourite restaurant and then started driving all around Lubbock to throw me off. When we finally got to our destination he explained to me that we were going up in a private plane to fly over all of Lubbock to look at the Christmas lights. I started to freak out because Christmas lights are one of my all-time favourite things to look at! It was breath taking and so much fun. Afterwards, we started heading back to my parent's house on the lake where I grew up. I thought the surprise was the plane ride but little did I know he was going to propose to me at my favourite place. When we pulled up to my house he took me around to our patio that's set up with lights and there were candles and flowers everywhere. He got down on one knee and asked to marry me and of course I said yes! Our family and friends were all inside waiting to celebrate with us on the special day.
TELL US ABOUT FINDING YOUR WEDDING DRESS: This is actually a funny story. My mom and I had appointments lined up in three different places in Texas to go and try on some wedding dresses. One day I was scrolling though BHLDN website and my eye kept catching this beautiful dress. I kept scrolling through the website and kept going back to that picture. So I finally clicked on the picture to see more details and the name of the dress and the dress's name was actually Beau! I knew it was meant to be and fell completely in love with it. I ordered it online and it came in the mail within the week. I tried it on and it fit perfectly and I didn't have to get any alterations. I cancelled all of the appointments we made and I am so happy we did.
DESCRIBE YOUR WEDDING FLOWERS: I carried a hand tied bouquet with cascading blush ribbons. The bouquet featured blush and cream peonies, David Austin garden roses, Juliet garden roses, Café au Lait dahlias and ranunculus with accents of jasmine vine, Italian ruscus, seeded eucalyptus, scabiosa, astilbe, rice flower, and mock orange. My bridal crown was a simple flower crown with dainty greenery and small cream and blush blooms. On the ceremony arch there was a lush, naturally designed garland with big cream, blush, and peach blooms with cascading foliage. On the tables were a lush garland of greenery with pops of blush and ivory blooms placed in the center of the tables with some added in gold and cream flowers.
FAVOURITE DETAIL OF THE DAY: I actually have two favourite details from the wedding day! One was when my mom got to help me into my wedding dress. We share such a special relationship so it was such a gift that I got to have my mom help me into my wedding dress. Having my own mom see me become a wife was so great because if I could be half the wife and woman she is I would be set. My other favourite detail was when my Dad got to walk me down the aisle and my brother Dylan got to walk me half way as well. They are two of the most important men in my life so it was great to have both of them walk me down the aisle!
WHAT ADVICE WOULD YOU GIVE OUT TO A COUPLE PLANNING THEIR WEDDING? Don't let the little things become big things. It's your wedding day so there is no reason to stress out about it! No one remembers all the little stuff anyways. It's a great day because you get to marry the person of your dreams and have adventures with them the rest of your life!
MOST MEMORABLE MOMENT? My most memorable moment would have to be when I walked down the aisle and saw Beau... he was already crying. He's so cute.
ANY OTHER DETAILS THAT HELP TELL THE STORY OF YOUR DAY? It was great because when we had our sit down dinner at the reception we knew every single person in the crowd. We felt overwhelmed with gratitude because we knew each person in that room loved us and would be with us through our marriage.
IS THERE ANYTHING YOU WOULD CHANGE OR DO DIFFERENTLY? I wouldn't take back a single thing. It's by far one of my favourite days because I married an amazing leader who takes care of me and loves me deeply.