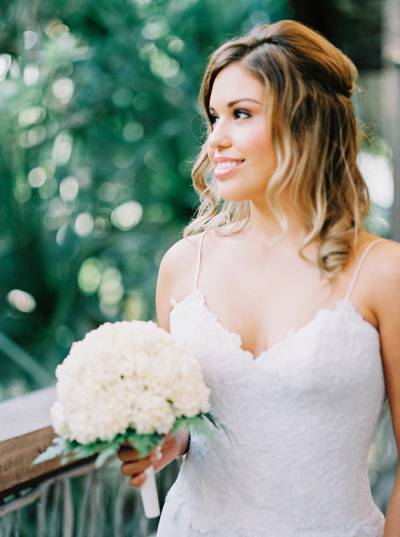 Despite living in the South Pacific I very rarely feature tropical island style weddings so this beautiful celebration on the French Polynesia island of Bora Bora makes a refreshing change and sure has me wanting an island break (ah yes I am flying to Cuba tomorrow so I guess I'm getting my wish but hey that is for work'!).
With a shared passion for travel and adventure, when it came to planning their perfect wedding, Nikki & Derek knew they wanted it to be a relaxed, intimate elopement shared just between them two somewhere exotic so they can spend a handful of days honeymooning afterwards. Their photographer AIMI DUONG tells us, their wedding was just as they planned; the day unfolded slowly as they spent the morning relaxing and getting pampered. The ceremony took place on the beach sprinkled with some tropical flowers and leaves for decor, bright and joyful Tahitian dancers, the two of them and their officiant followed by an oceanfront dinner on the beach just for them. When Nikki told me that they had decided on Bora Bora in French Polynesia I was already dreaming of the beautiful blue lagoon, lush tropical scenery and the incredible Mount Otemanu that would be their backdrop and there are really no photos that can do justice of how truly magical Bora Bora is.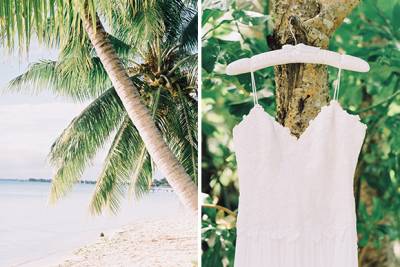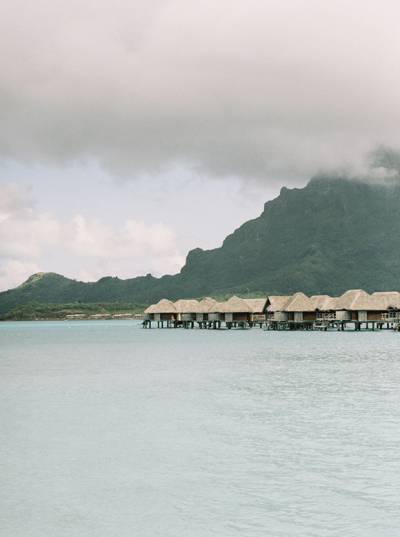 TELL US ABOUT FINDING YOUR WEDDING DRESS: I knew I wanted something unique so I decided not to stay local and flew down to Los Angeles to view a few shops. After three shops, I met with a designer who brought my own creation to life. I had my wedding dress designed the way I wanted it.
FAVOURITE DETAIL OF THE DAY: Being canoed on the water to the private beach watching my then soon-to-be husband wait for me to arrive.
WHAT ADVICE WOULD YOU GIVE YOU A COUPLE PLANNING THEIR WEDDING? Try not to stress. Allow yourself ample time for planning. And no matter what, this is your day. What you want get.
MOST MEMORABLE MOMENT? Exchanging vows. Thankfully we got the ceremony on video and can watch it whenever we like. Talking about it now makes my eyes water; full of joy.