Alyssa and Spencer Reed may have met at a crowded football game, and Spencer's quiet proposal at Klyde Warren Park may have been gatecrashed by a public celebration, but when it came to their big day, the couple were determined to keep things small. They invited just their families and close friends to join them at Sanders Hitch, a beautiful, intimate venue, and the perfect place to host their rehearsal dinner, ceremony and reception. Eucalyptus is a favourite of the bride's, so greenery was central to her palette and floral design, which also included snowflake spray roses, astilbe, white ranunculus, snowberries, and herbs such as rosemary and bay. The overall effect was natural and timeless. Alyssa picked a classic gown to match - a mikado silk dress with Sabrina-style bodice and bateau neckline that she'd found tucked into the back corner of a bridal boutique, as if it had just been waiting for her.
Magnolia Rouge favourite CHARLA STOREY PHOTOGRAPHY captured this beautiful wedding that featured in Issue 13 of MAGNOLIA ROUGE MAGAZINE.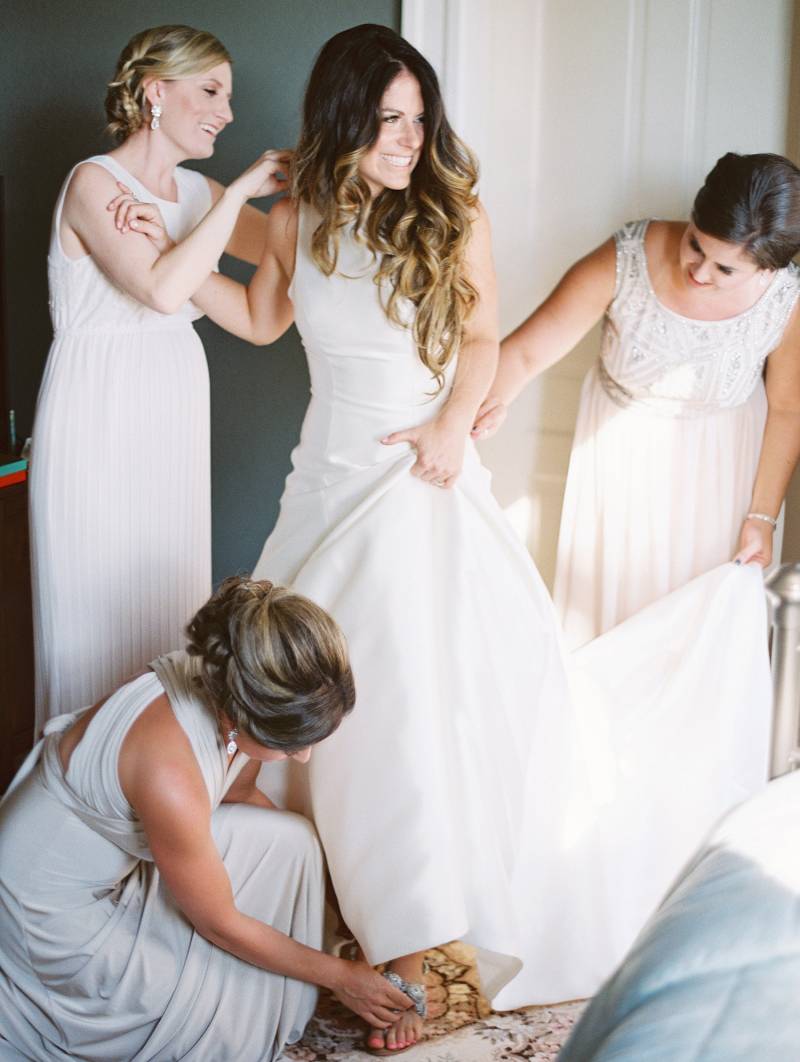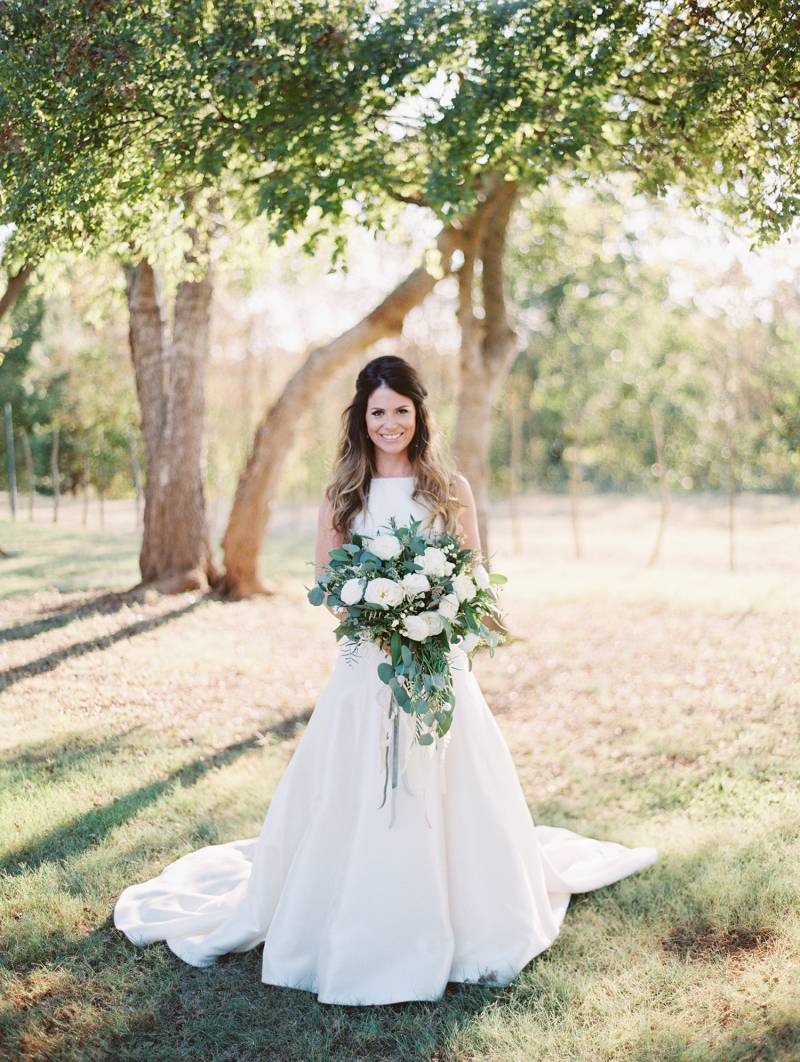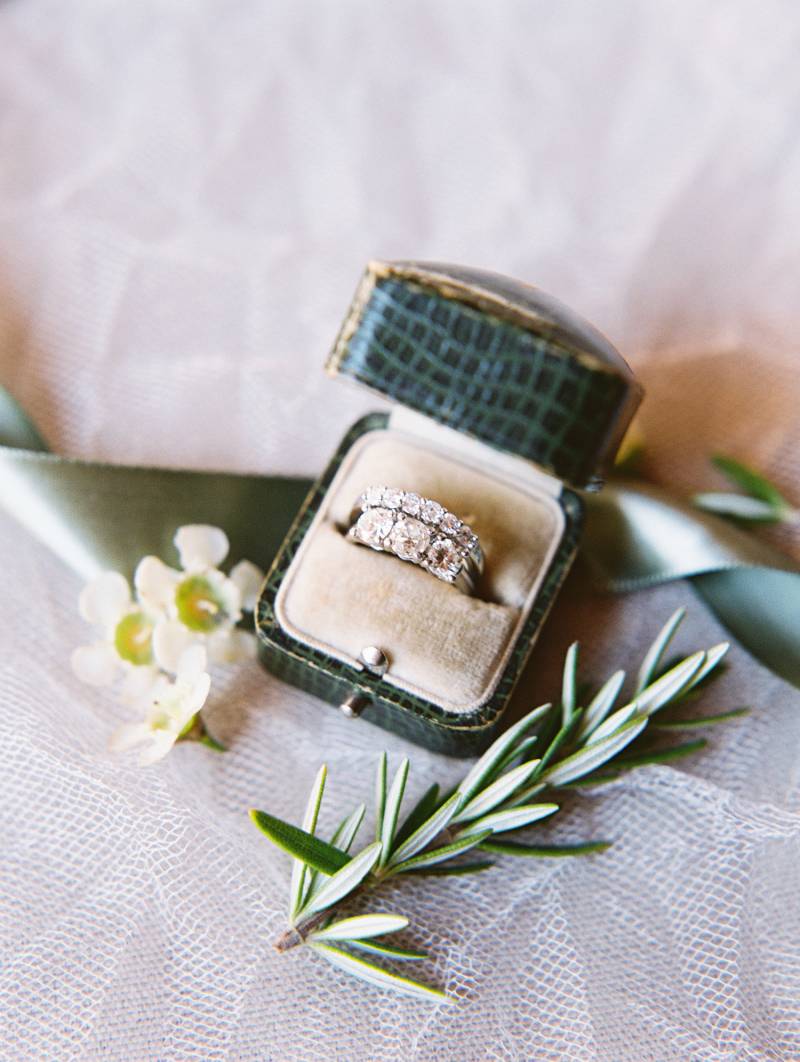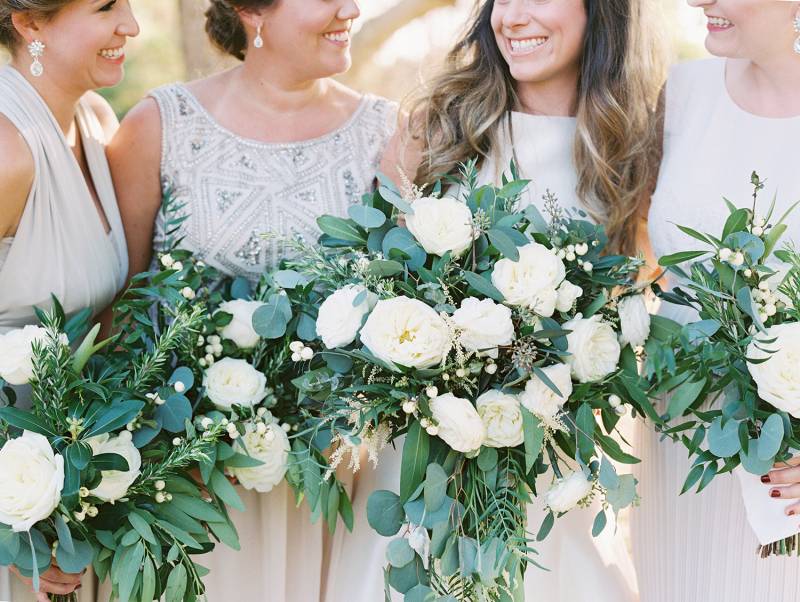 TELL US ABOUT FINDING YOUR WEDDING DRESS: We made a last minute appointment at this small boutique, Beatitude Bridal, while I was in town visiting my best friend. It was my Mom, her best friend, me, my best friend, her three year old and her 4 month old. We took the place by storm literally. Everyone picked a dress they wanted me to try, but there was one tucked the the very back corner they caught my eye. The store associate pulled it for me and mentioned it had been in the store for a long time without anyone trying it on. When I slipped in to it, it was perfect. It fit perfectly, it was comfortable, simple, elegant and everything that I could not have put into words. We ended up walking out without buying the dress, I tried on many more dresses in many other salons, but I compared them all to that first one.
ANY DIY ELEMENTS? From start to finish my mom was amazing with helping make my vision a reality. . We planned, coordinated, executed, (drank a lot of wine!) and decorated, even on the day of the wedding together - it was a dream come true. Decorating and simple details are something I love. Luckily so does the rest of my family! Since we were all together everyone was hands-on helped with all of the decorations, details and created our dream wedding. What I wanted in greenery for the dinner table, and reception decor was brought to reality by my talented family and friends. In addition my dear friend Colleen (who was also 8.5 months pregnant!!!) went above and beyond to create a table runner, Bride and Groom Chair Swag and every greenery touch throughout the ceremony and reception site more beautiful than anything I thought possible!
MOST MEMORABLE MOMENT? We had heard too many times by so many other couples, that the ceremony was a total blur, we wanted to find a way to really listen to Dr. John Tolson's message. We placed two chairs at the front of the aisle, and we we able sit and actually listen and take in every word of the message.
Everyone in my family was hands-on helping with all the decorations and detail to create our dream wedding. From start to finish my mom especially was amazing with helping make my vision a reality. We planned, co-ordinated, executed, drank a lot of wine and decorated (even on the day of the wedding!) together - it was a dream come true. Having her walk me down the aisle was one of my favourite moments of the day - she was beaming!