We are truly blown away with the stunning location of todays Colorado wedding by MIKE CASSIMATIS PHOTOGRAPHY - I mean this is my happy place just looking at these spectacular vistas! And is that church not the cutest thing you've seen? Kellie and Ryan hail from St. Louis but loved the idea of having an intimate wedding in a small mountain town and whilst searching for the perfect spot, they came across an image of a chapel that Ansel Adams took in 1951. They knew immediately that this was where they wanted to get married - The First Congregational Church of Silverton. Due to some unfortunate health concerns, Ryan's parents were unable to attend so they were left with a guest list total of four making for an intimate and incredibly heartfelt celebration. And of course some incredible images by MIKE CASSIMATIS.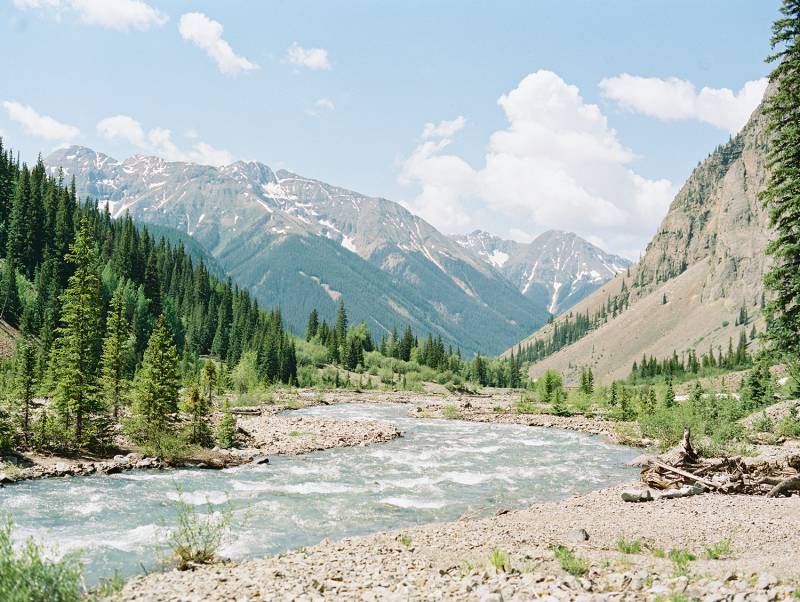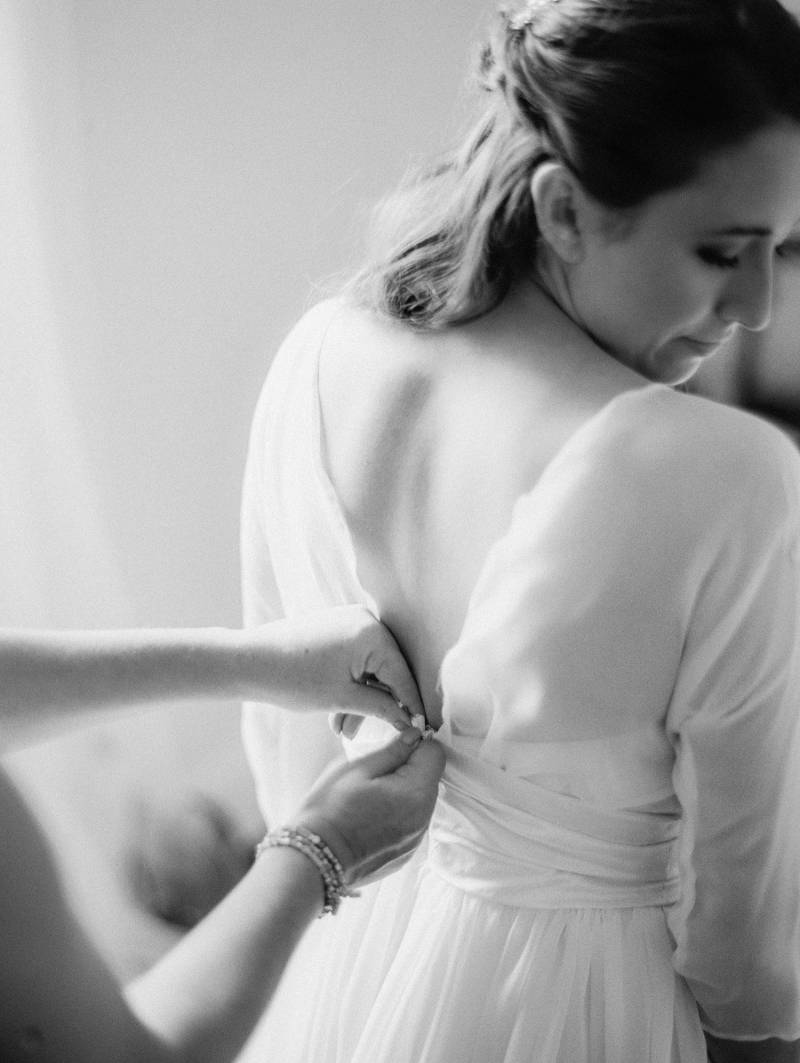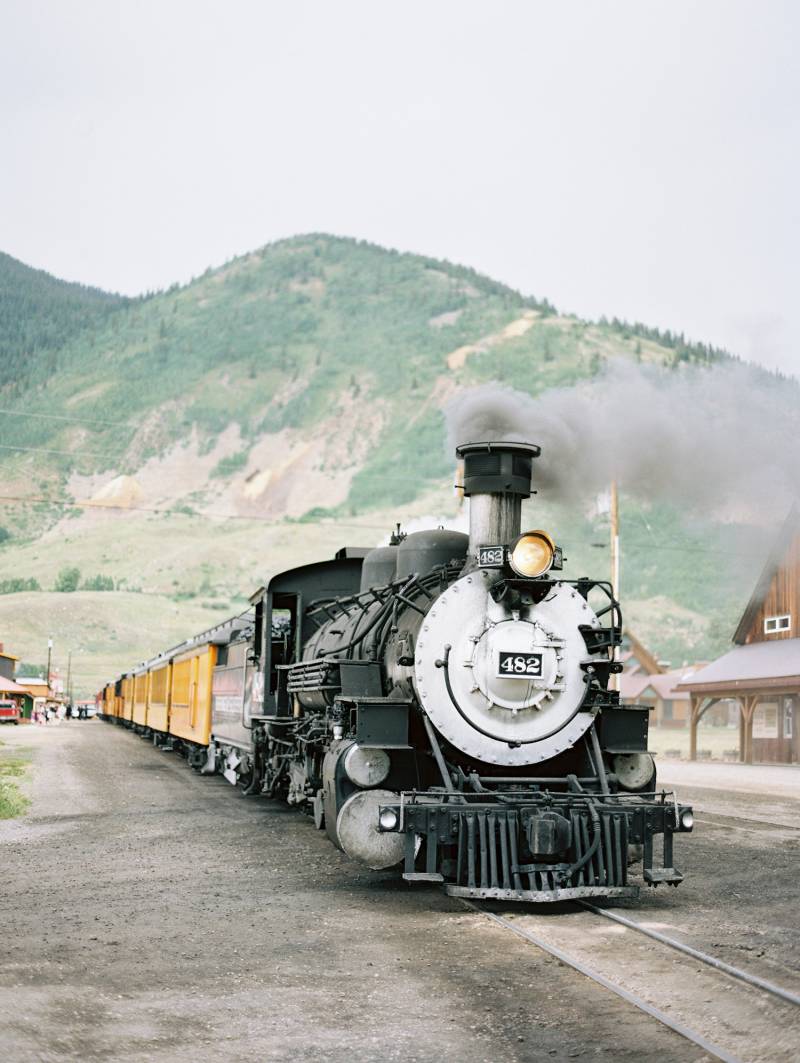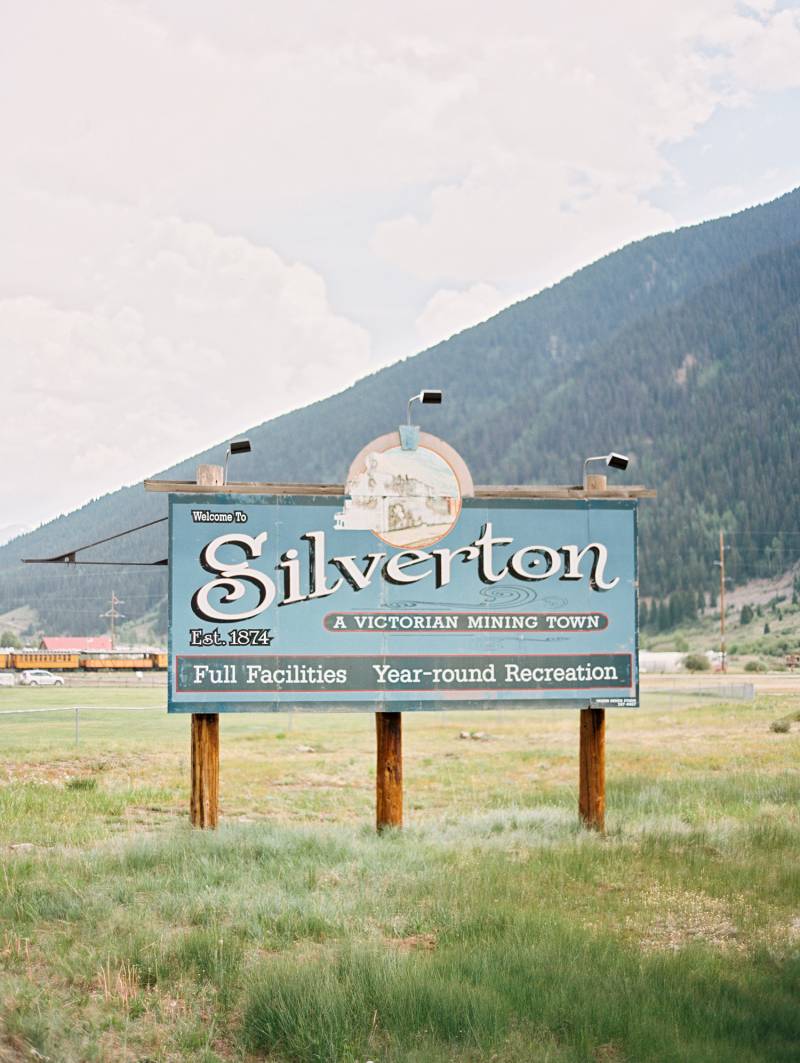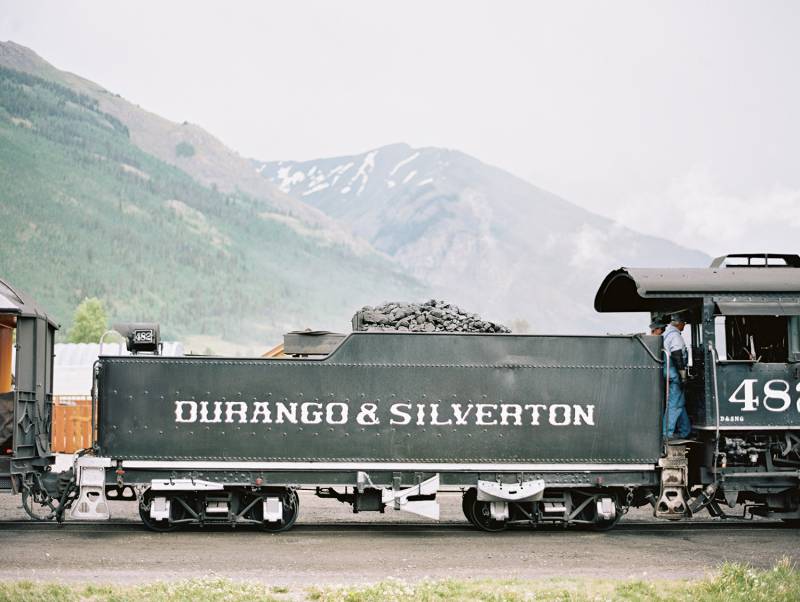 HOW DID YOU MEET? We met through a mutual friend. One spring day, she had invited both of us to hike at a local park. A couple months later, we began dating, and our summer romance turned into a lifelong love.
TELL US ABOUT YOUR PROPOSAL: Ryan took me to the park that we had met at just five years prior. We hiked the same trail as before, but this time, Ryan got down on one knee.
TELL US ABOUT FINDING YOUR WEDDING DRESS: I wanted something romantic and timeless. So as a fan of classical movies, I found inspiration in one of Grace Kelly's dresses. Then, I found a local couture shop to help bring my vision to life. It was so much fun watching it come together over the months.
ANY DIY ELEMENTS? To be honest, we were slightly DIY obsessed. We made the ribbon banner, the ribbon wands, the aspen wood slice banner, the centerpieces, the favours, the wine glass etching. Need I go on? We did so much crafting for our wedding, but we are so grateful that we did. Every little detail just made our wedding that much more meaningful to us.
FAVOURITE DETAIL OF THE DAY: Ryan: My favorite detail of the day was between THE kiss and exploring Silverton to take our pictures. I also really enjoyed dancing with Kellie.
Kellie: I loved every little detail of our ceremony. I loved the music, the bible verse, the vows, the tying of the knot, the handcuffs (Ryan is a police officer), the kiss. And our pastor was so great at bringing it all together. It was a dream.
WHAT ADVICE WOULD YOU GIVE OUT TO A COUPLE PLANNING THEIR WEDDING? As Ferris Bueller so wisely said, "Life moves pretty fast. If you don't stop and look around once in a while, you could miss it." Well, the same applies to your wedding day. We couldn't believe how quickly the day passed by, so we can't express enough as to how important it is to find a GOOD photographer and videographer to capture all of your memories.
MOST MEMORABLE MOMENT? Ryan: My most memorable moment was seeing Kellie walk down the aisle with her mother. She was absolutely stunning. I will never forget that.
Kellie: For me, it was the look on Ryan's face as I entered the church to walk down the aisle. I could see all of the love in his eyes. He just looked so happy.
IS THERE ANYTHING YOU WOULD CHANGE OR DO DIFFERENTLY? We wouldn't change a single thing about the wedding itself. Everything was so perfect, even the little blunders. It all makes our day so unique to us, so special. Unfortunately, Ryan's father had some major health issues come up only two weeks prior to the big day, so we missed his family at the wedding. Having more family with us is the one thing we would change.
I mean this place doesn't even look real does it? So incredible!