The words 'Las Vegas Elopement' probably conjur up a certain vision, however this intimate nature preserve celebration is about as far as you can get from that as possible. When it came to planning their wedding, Brittani & Curtis both agreed they would want it to be intimate and truly about their love and connection. Both very spiritual, they decided on meaningful elements to showcase at their wedding ceremony. Their priestess, Hanna cleansed the area with sage which is a plant that has been used to clear energy and create a sacred space. They evoked the spirits of the directional elements: North, of Water (emotion), East, of Air (communication), South, of Fire (passion), West, of Earth (rootedness/presence). TAMARA GRUNER PHOTOGRAPHY captured their beautiful celebration at SPRINGS PRESERVE in Las Vegas.
Curtis and Brittani's story started from when they were kids. Brittani was the best friend of Curtis's sister, him in 7th grade and Brittani a Sophomore in high school. Brittani was intrigued by Curtis the second she layed eyes on him. Brittani explains "He was the most interesting, curious and different (than me!) person I'd ever met. A fearless, scabby skateboarder, he never cared what anyone thought of him and I had nooo idea what that was like.". Fast forward 8 years later when they shared their first kiss and began to date. A few weeks into dating they decided to take a four month rock climbing trip across Southeast Asia. An unfortunate event happened while there that brought them closer together, a motorbike accident that caused a severe knee injury to Brittani. Curtis stayed by her bedside and took care of Brittani through recovery. Their love for traveling and each other didn't stop there. Four years later they planned another climbing trip, this time to France. Curtis proposed to Brittani during this trip next to a waterfall. It was then Brittani knew that Curtis would always keep life interesting! Curtis felt that Brittani showed him how to live in love while he showed her how to keep laughing along the way.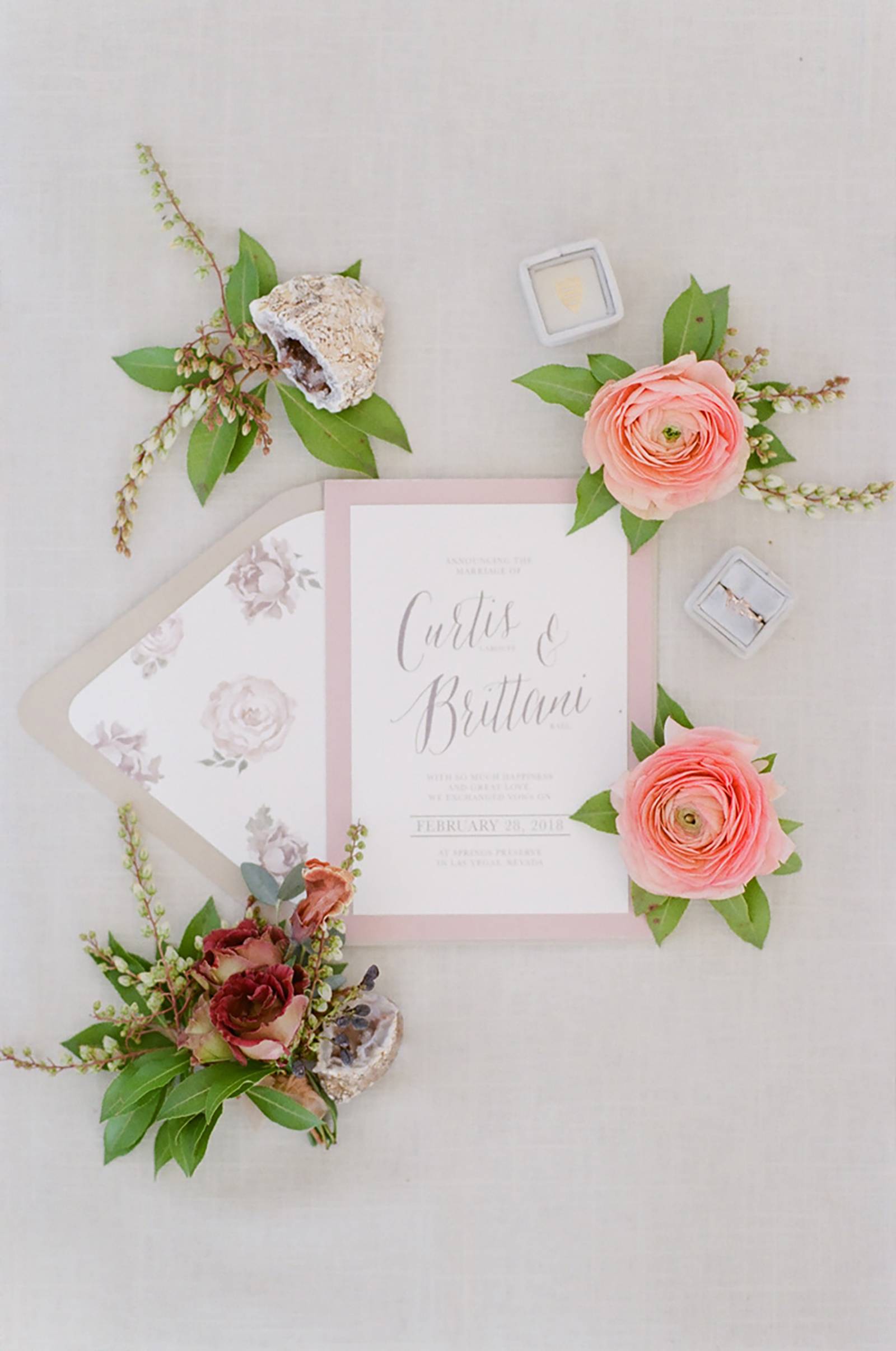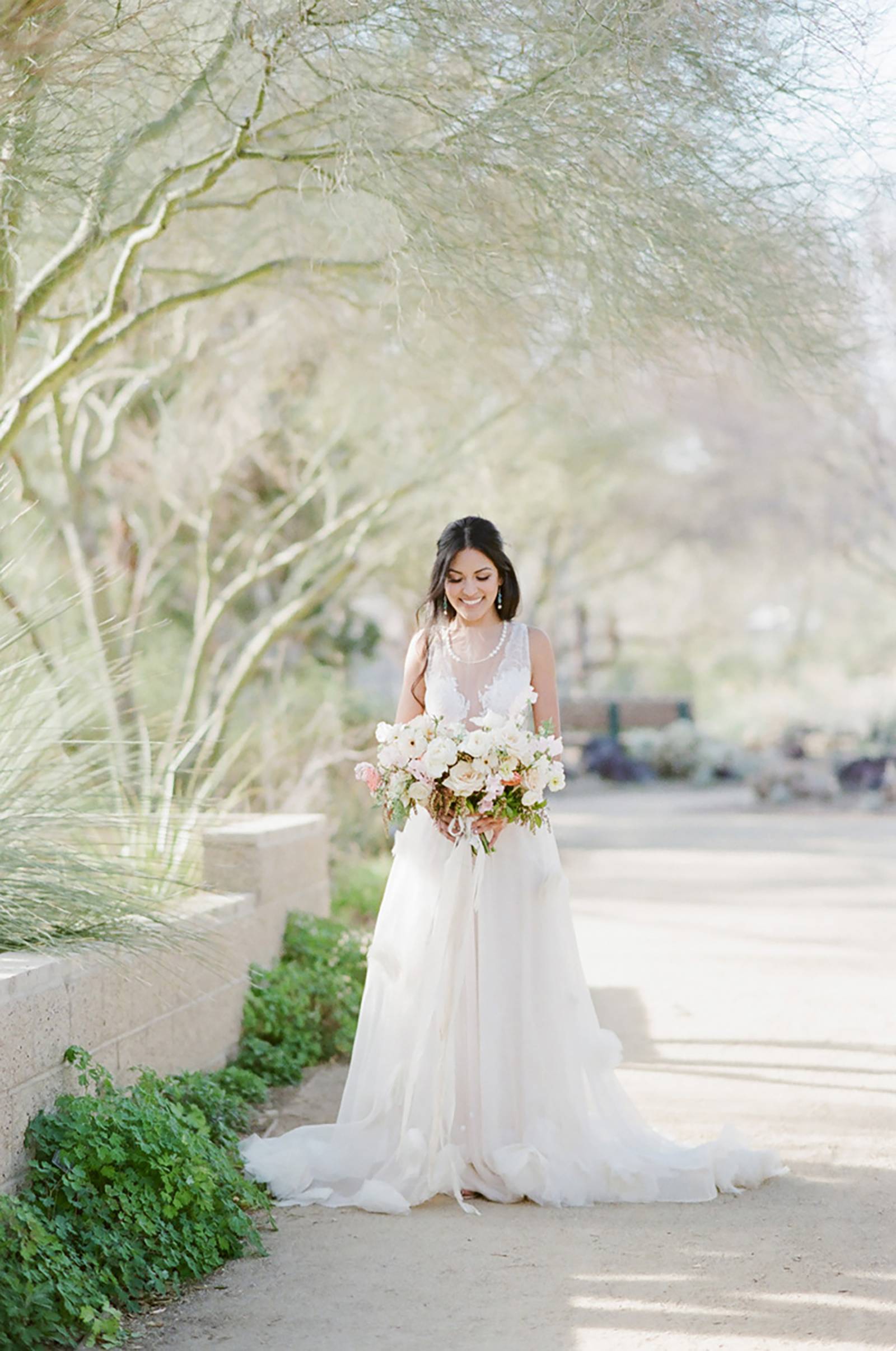 Wedding planner GREEN ORCHID EVENTS tells us more about their day; "The Unity Candle is a pagan tradition, in which they come as individuals and symbolize their lives, uniting as one. Their next element was the exchange of energies. Brittani fed Curtis a piece of cake representing divine feminine energy that he would receive from me in our union: creation, fertility, love, compassion, wisdom. Curtis gave Brittani wine, representing divine masculine energy that he would emulate for me in our union: strength, action, intellect, movement, determination. They then became one and said their vows to each other, bringing in the ancient practice of hand fasting (where the origins are derived from 'Tying the Knot'.). They used a cord from a journal that has traveled and been through many experiences with Brittani. Hanna tied it around their hands in a Lover's Knot. The two loops represent our strength that holds tight, and also is able to release tension with ease.
An outdoor ceremony and reception at Springs Preserve, a beautiful garden gem in Las Vegas was the perfect location for these two to say "I Do". The floral and decor brought in was intended to complement the surrounding areas and not out do the space. Although an elopement, we included a lot of great details! Lush floral and personal touches such as their pink Himalayan salt shot glasses were the perfect accents for their day. Brittani wore a modern gown that had beautiful movement to it. Her wedding day jewelry was sentimental as the pearl necklace from Vintage Freshwater is her grandmother's and served as her 'something borrowed' and she wore a pair of turquoise earrings that was her first Valentine's Day gift from Curtis served as her "something blue". Curtis in a fitted suit and a tie to compliment the colors of the flowers. Their day ended with a toast over a bottle of wine that they had been saving for a special occasion... their wedding day!"