Describing their wedding style as 'relaxed glamour', Emma & Josh held an intimate celebration in Provence and took full advantage of the romance of this beautiful region. MARION HEURTEBOUST captured their absolutely beautiful day which was held at CHATEAU ROBERNIER and planned by ET VOILA WEDDINGS. "We knew we had found our wedding venue as soon as we drove up the drive way - the façade of the chateau is stunning with pretty blue shutters and turrets and the open air courtyard is the perfect spot for dinner and dancing under fairy lights." Gorgeous bride Emma wore a gown from Spanish bridal gown designer ROSA CLARA and carried a sweet bouquet by LA FABRIQUE D'ETOILES FILANTES. Read on to read more about this truly stunning celebration.
TELL US ABOUT YOUR PROPOSAL: Josh proposed to Emma on their seventh anniversary. Emma's two family dogs, two cocker spaniels, Max and Paddy, played a part in the proposal as they were dressed up in little tuxedos and carried the engagement ring in for Emma!

TELL US ABOUT FINDING YOUR WEDDING DRESS: I tried on over 80 dresses in total and ended up buying the very first dress I tried on! I realised that I suited simple and elegant styles. I chose a statement back and long train though to make it feel special.

DID YOU HAVE ANY DIY ELEMENTS? Yes - we did our own calligraphy on the wedding invitation envelopes. It took a whole weekend to do but was definitely worth it. Josh's sister Maisie also handmade Josh's bow tie. Josh's auntie made the cushions for the rope swing in the garden. We also made welcome bags with personalised letters and itineraries for the guests staying with us at the chateau.

WHAT WERE YOUR WEDDING FLOWERS LIKE? I wanted organic but elegant flowers and I absolutely loved what the florist produced for us. I hadn't seen the final designs before the big day but our wedding planner Anne-Laure got the brief spot on!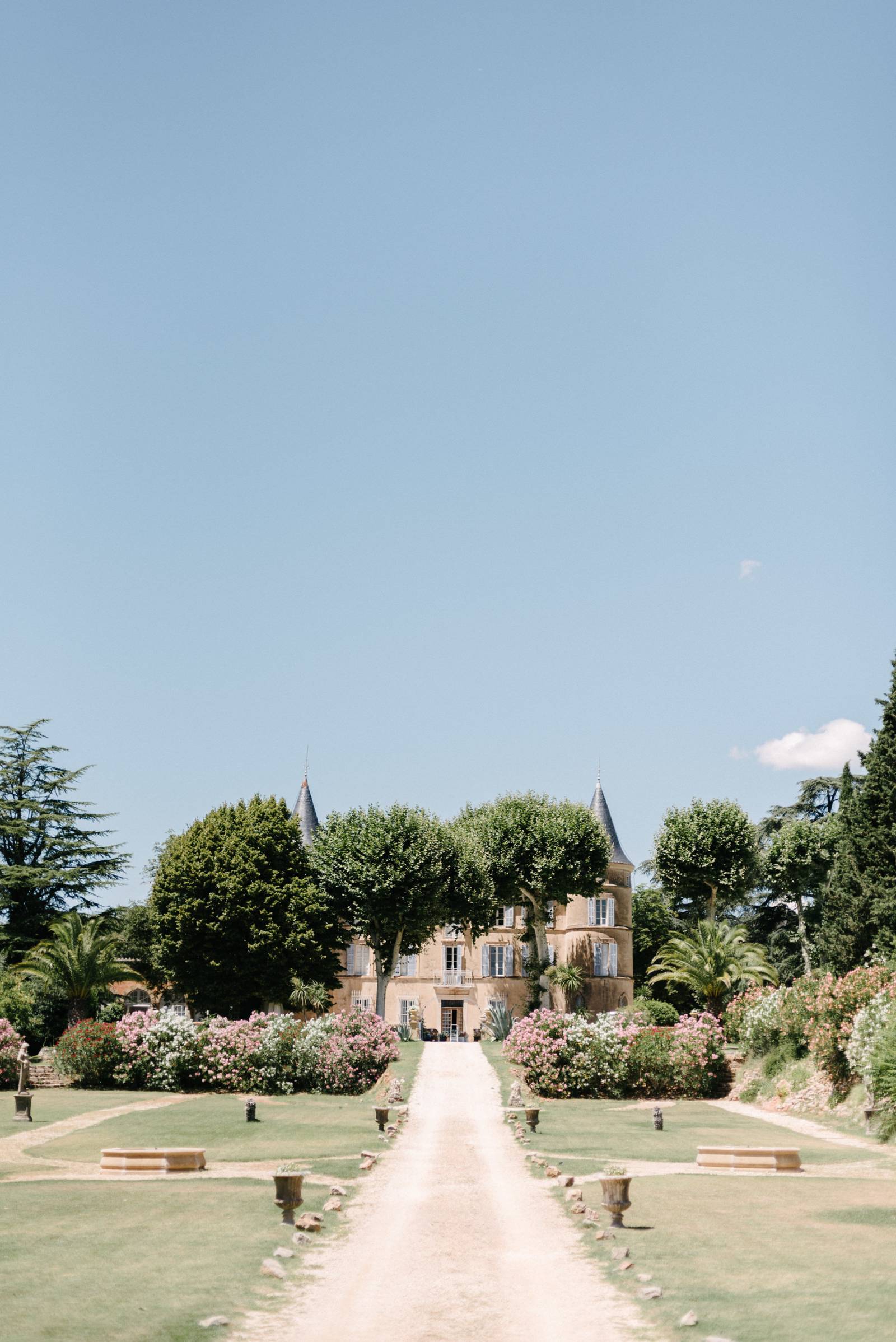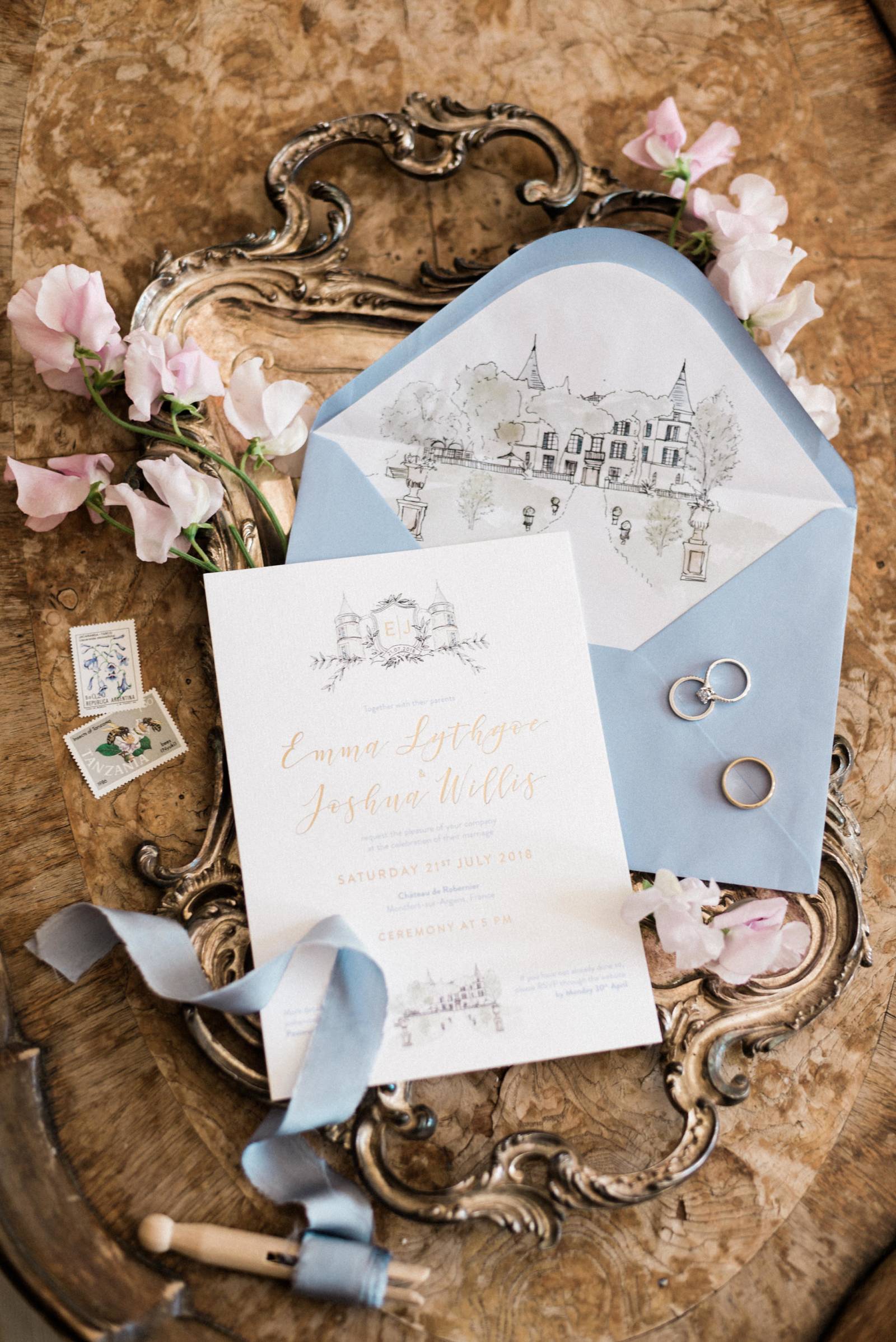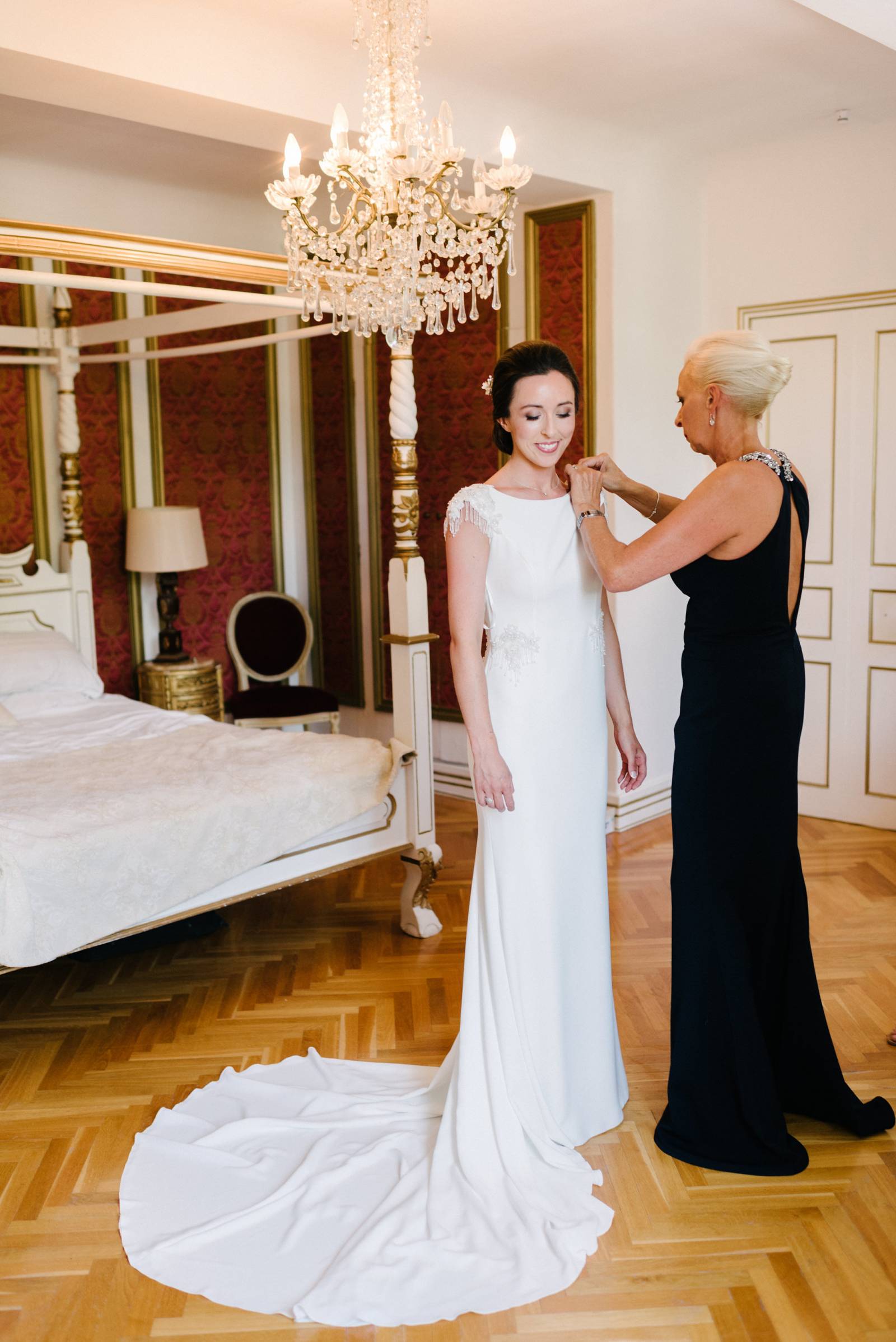 FAVOURITE DETAIL: We loved pouring our champagne tower. We decided to do it just after our ceremony as a welcome drink for our guests and a sign that we wanted to get the party started.

ADVICE TO A COUPLE PLANNING THEIR WEDDING? It might be stressful at times but back yourselves and your vision for the day - you wont be able to please everyone.

MOST MEMORABLE MOMENT? When we were introduced as Mr and Mrs Willis for the first time - we entered the courtyard for dinner and all our guests were stood on their chairs twirling their napkins and singing along to "Celebrate" by Kool and the Gang.

ANY OTHER DETAILS? Because of the heat, we didn't start the ceremony until 5pm - this meant that the day felt much more relaxed and guests could chill around the pool for much of the day. Starting later also meant that the party went on a lot later which is only a good thing. Emma's dad didn't enjoy the late start however and spent most of the day pacing around from nerves!

IS THERE ANYTHING YOU WOULD CHANGE OR DO DIFFERENTLY? We don't think so - but if we could find any excuse to do it all over again we would! :)