The breathtaking panoramic views of the MALIBU SOLSTICE VINEYARDS were all the inspiration Jessica and Phillip needed to plan their mountaintop elopement captured perfectly by Southern California wedding photographer ERICA STREELMAN. Jessica envisioned a romantic summer garden wedding and partnered with Jessica Farrell of ROYAL BEE FLOWER CO. to help her dream come to life.
Erica tells us, "The day was easy and comfortable while Jessica and Phillip took their time to get ready and as they walked out to see each other for their first look you could feel the love and anticipation the both felt for each other. Their ceremony overlooking the Pacific Ocean as the sunset was filled with promises of love as they reminisced over key moments in their relationship. The white, blush, and pink peonies paired perfectly with lush greenery to create a stunning table setting illuminated by floating candles and lanterns as Jessica and Phillip dined and toasted to their future by candlelight."
The couple shared their day with two very close friends, the officiant and his girlfriend. The bride and groom wanted their parents to take part in the beautiful day, but due to the pandemic and ensuring the health and safety of their parents, they celebrated from afar via FaceTime. Parents aside, the plan for Jessica and Phillip was always for it to be just about them and the commitment they were making to each other.
Southern California wedding videographer ANNA LORD created the most beautiful film of their day so be sure to scroll to the bottom to view it.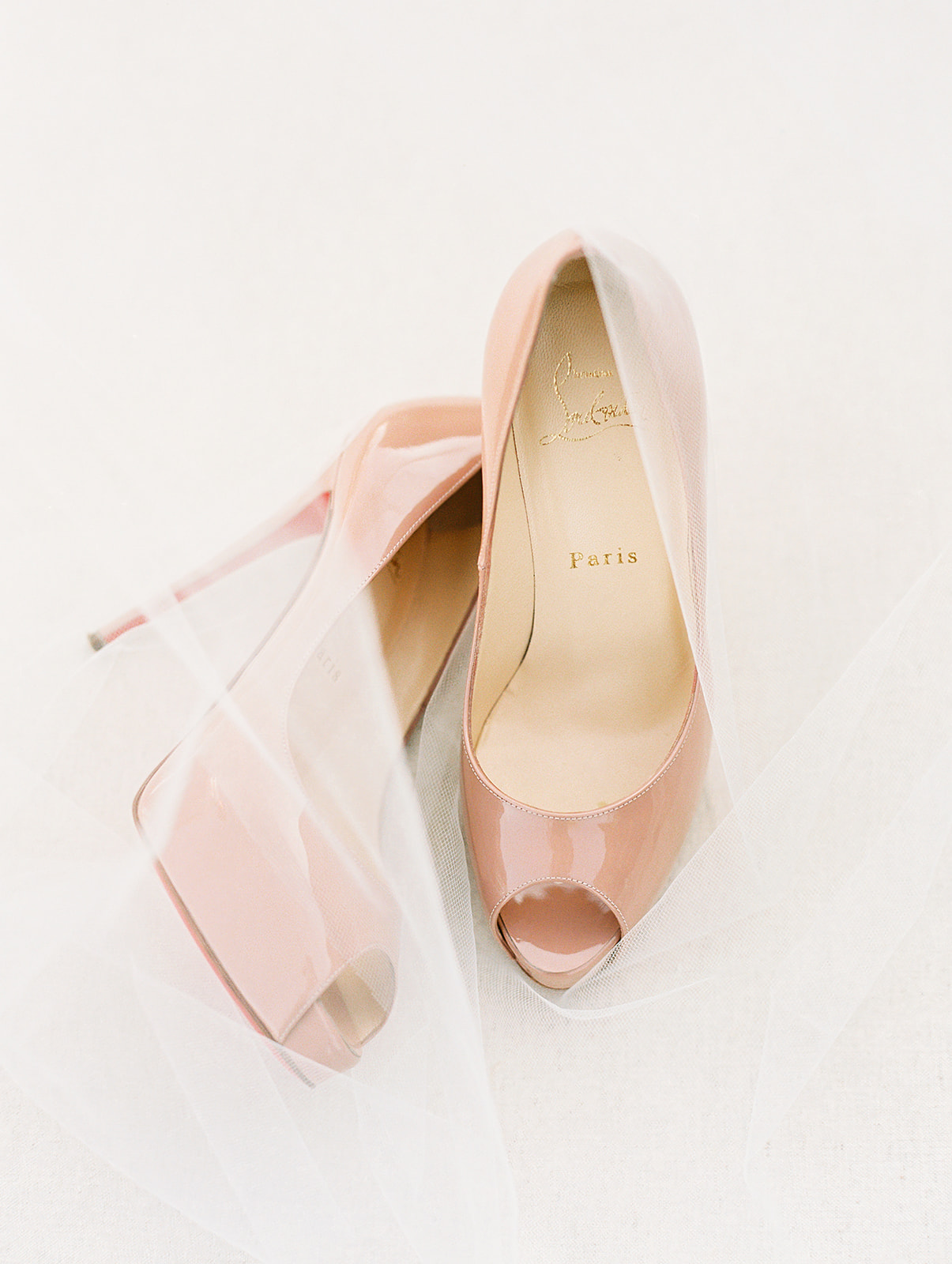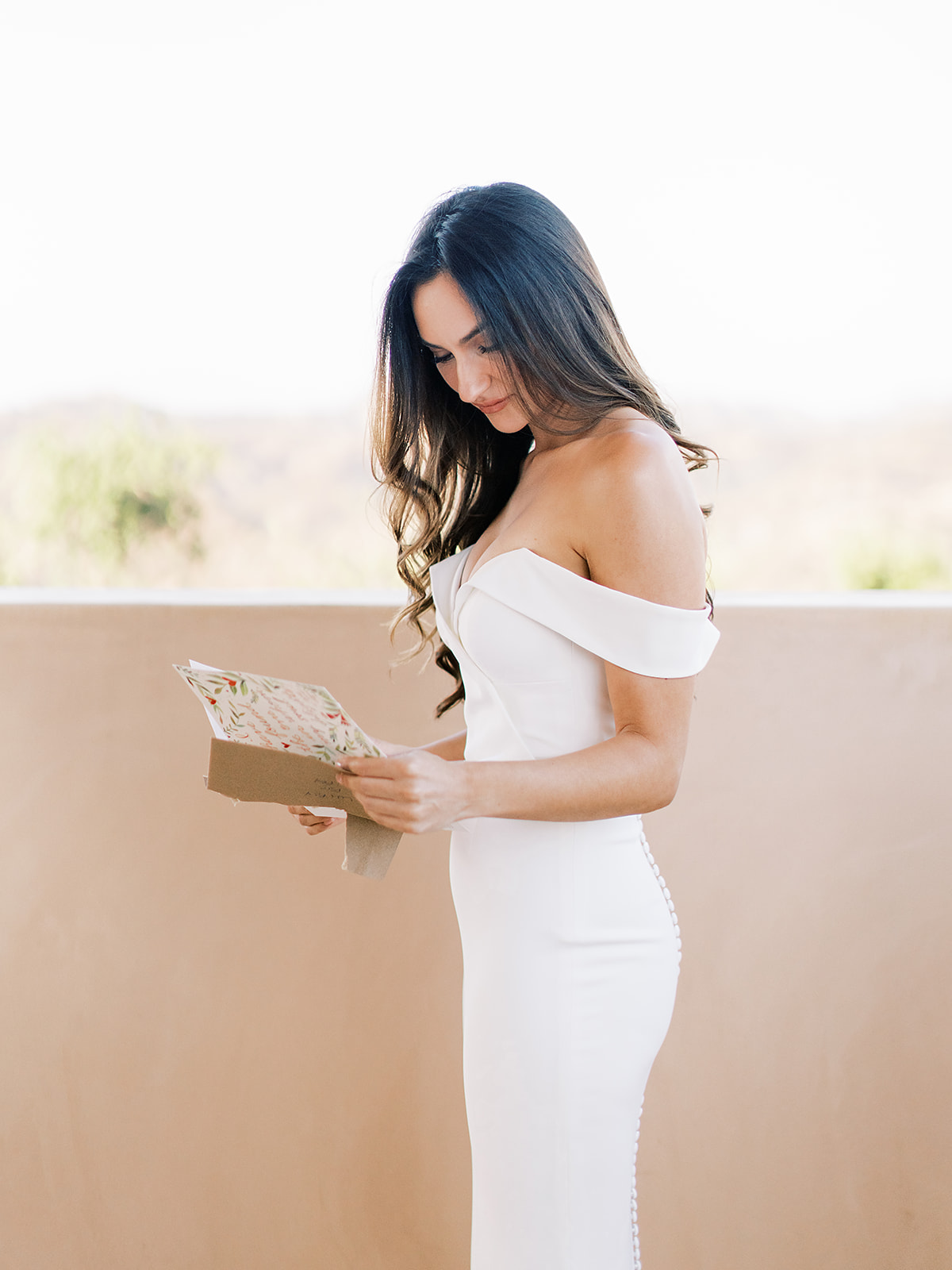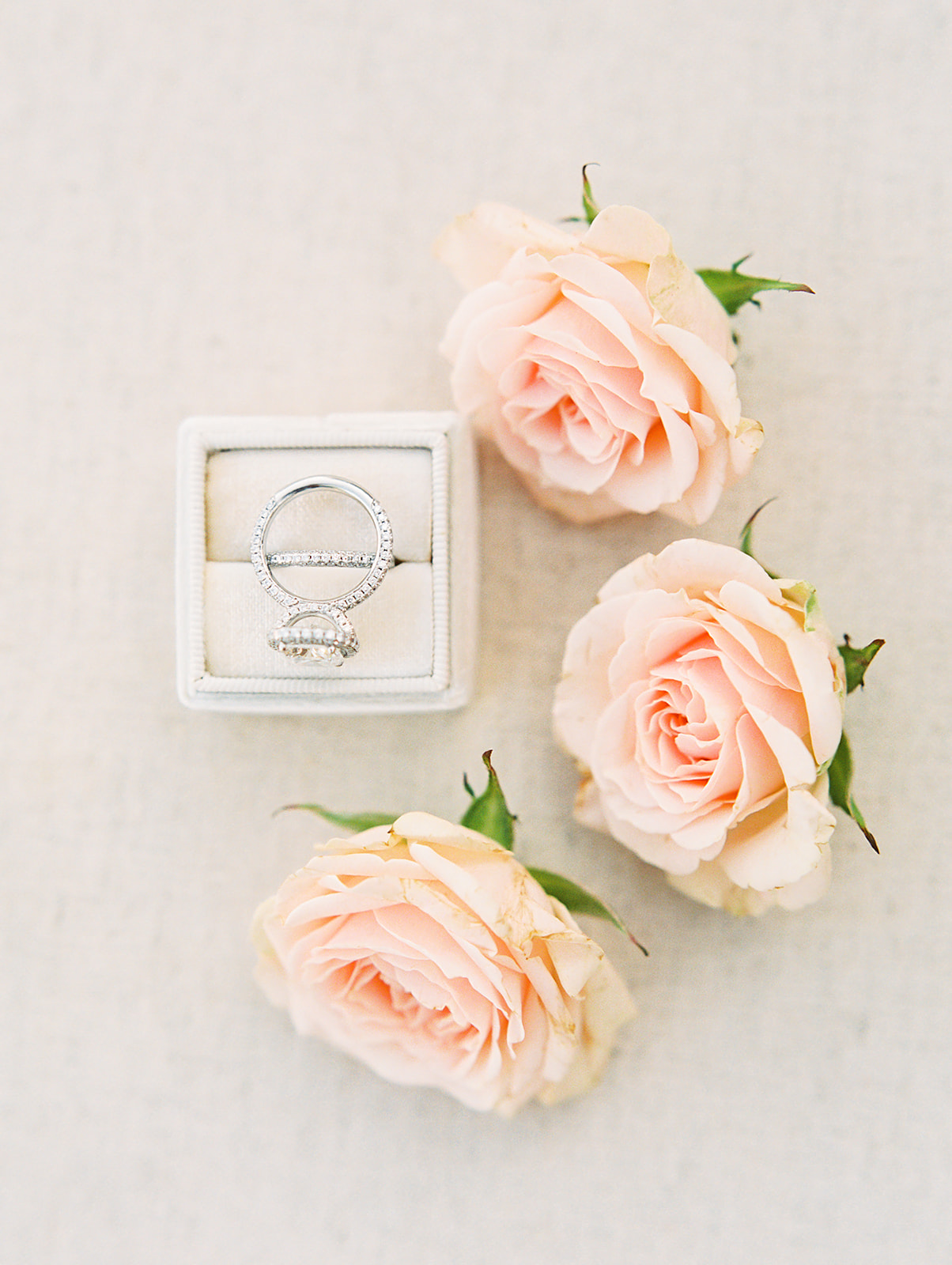 TELL US ABOUT YOUR PROPOSAL: Phillip and I had planned a trip to New York during Christmas and we had planned for a pet sitter to come stay with our four small dogs ( they are like our children). The day we left we were expecting our dog sitter to arrive at our house by the time we landed in New York. We landed in New York and no word from the dog sitter. Long story short she finally responded saying she decided to work a double shift the next couple of days and wouldn't be at the house until around 10pm. Immediately I wanted to go back home, I hate the thought of dogs being alone for such a long time, we paid this pet sitter very well and now we are in another state and she was not following anything we had talked about. We finally get to the hotel, I look like I am mad at Phillip but really I am sad about the dogs and fighting back tears. I see the concierge looking at me and I was trying to look happy but it was clear I was not. I just wanted to get into the room and figure out the dog situation. Then Phillip is like I am going to use the bathroom (he needed to put the ring in his pocket), I was thinking you have got to be kidding! We are about to check into our room, I am on the verge of tears and I don't want to tell all these people I am obsessed with my dogs and I am crying they are alone - can't you hold it! Eventually we get into the elevator to go to our room and I can no longer hold back the tears. Phillip is frantically trying to cheer me up but that makes me more upset because I don't get why he's not upset. We get to the room door and I open it and I first see candles lit and I think oh great someones already in this room! I start to back up and tell Phillip I think someones in here. He sort of smiles so then I am confused but I'm now like okay well maybe this is a service here? I get further into the room and on the bed it says "Will you marry me?" I start crying out of complete confusion of emotions am I happy, sad, mad, what is going on! Phillip gets down on one knee right as it starts snowing outside. After I can collect myself and stop saying "Omg, what?" I finally say yes. We popped champagne and called all our friends and family. I also got our pet sitter to get someone to cover her shift and we never used her again!
DESCRIBE YOUR WEDDING FLOWERS: I envisioned a romantic summer garden. I like a very clean classic look, so whites, blushes, and greenery were the colour palette. I also love candles and I am so glad we went with floating candles. The water element looked beautiful. It was important to me that things stay simple, classic, and intimate. Our florist was really what made the entire vision come to life. We had several phone conversations leading up to the day and I could tell she immediately knew what I was going for, she also helped steer me away from anything that may not fit the vision (looking back she nailed every piece of advice she gave me). We did not meet until the day of the wedding and actually neither of us had even seen the venue in person until the day of the wedding!
WHAT WAS YOUR FAVOURITE DETAIL? The flowers and our dinner table. The flowers were peonies in whites, blush, and pinks. SO BEAUTIFUL, I wanted to take them all home. Also, our florist put together our dinner table, with a floral runner, floating candles, and lanterns. Our dinner table overlooked the Malibu Hills and coastline while the sunset … it was magical.
WHAT ADVICE WOULD YOU GIVE OUT TO A COUPLE PLANNING THEIR WEDDING? This day only happens once, do what you want! Many people will have opinions and it's fine to hear them out but don't change your mind to please others. We wanted a wedding with just us and our parents, some people understood this some didn't and definitely voiced that. It made me rethink things a couple of times but I am SO happy we ultimately did what we wanted. We wouldn't change a thing about how the day went or the memory.
WHAT ASPECT OF THE WEDDING WAS THE MOST IMPORTANT TO YOU BOTH? We wanted to stay focused on the commitment we were making to each other and God. It was important to us to stay relaxed, have fun, and not concentrate on things we wouldn't care about in ten years.
ANY OTHER DETAILS THAT HELP TELL THE STORY OF YOUR DAY? We did a Lemon Berry cake in honour of my maiden name Lemon. Decorated with berries and pieces of Lemon.
IS THERE ANYTHING YOU WOULD CHANGE OR DO DIFFERENTLY? Everything about our day did not go perfectly to plan but we never once let it stress us out, some become laughable moments and some we just found a way to make work. We would have loved to have our parents there but due to Covid they could not join. Instead my mom got ready with me on FaceTime and watched our entire ceremony via FaceTime. She cried and laughed from her couch in her pjs! Also my walk down the aisle was anything but graceful. It was extremely windy and well I did my own hair not fully securing my veil, it continued to fall off and even at one point almost caught fire in a candle. I do remember thinking, this is the moment that you hope is perfect and memorable to you and your husband - I laughed the whole time and well we will never forget it.
Southern California wedding photographer ERICA STREELMAN is a valued member of our vendor guide. Erica feels that connection is important in a photograph, however she also believes it's even more important with whom you are connecting with. "I want honest images that reflect my couples and their relationship with each other, which is why I will ask you questions that go deeper than the details of your wedding day. I want to know who you are as individuals and who you are as a couple. What do you love about each other, what makes your relationship your own, what makes you smile when you think of them? I want to know how you hold each other, make each other laugh and in the end it is my goal for you to fall even more in love with each other." If you're a Southern California bride, check out more of Erica's work in our VENDOR COLLECTIVE HERE.