Gorgeous bride Sara had a love of gardens - flowers, herbs, and beautiful landscapes - so it made sense to revolve the styling of her wedding to Justin around that theme. Captured by Magnolia Rouge vendor, Idaho Wedding Photographer JENNY LOSEE they incorporated fresh lush foliage into their intimate summer ceremony in Portland, Oregon to give them the look their were after. Sara did a fair amount of DIY to inject their personality into the day, telling us, "I used my calligraphy through the venue to create a welcome sign, place cards, and signs in the venue to show personality and individualism. The guest favours were lavender sachets that were picked locally by some of my family and me. I stamped ivory muslin bags with a 'thank you' and filled them with the fragrant buds."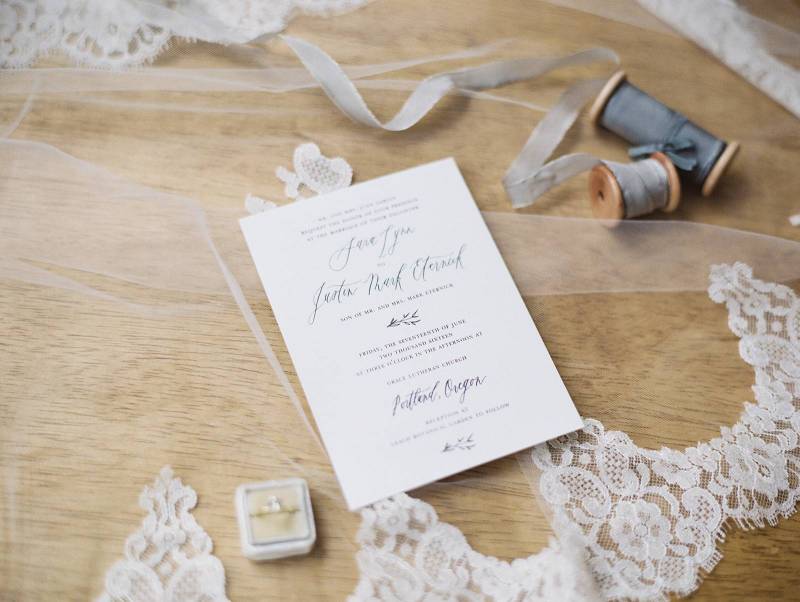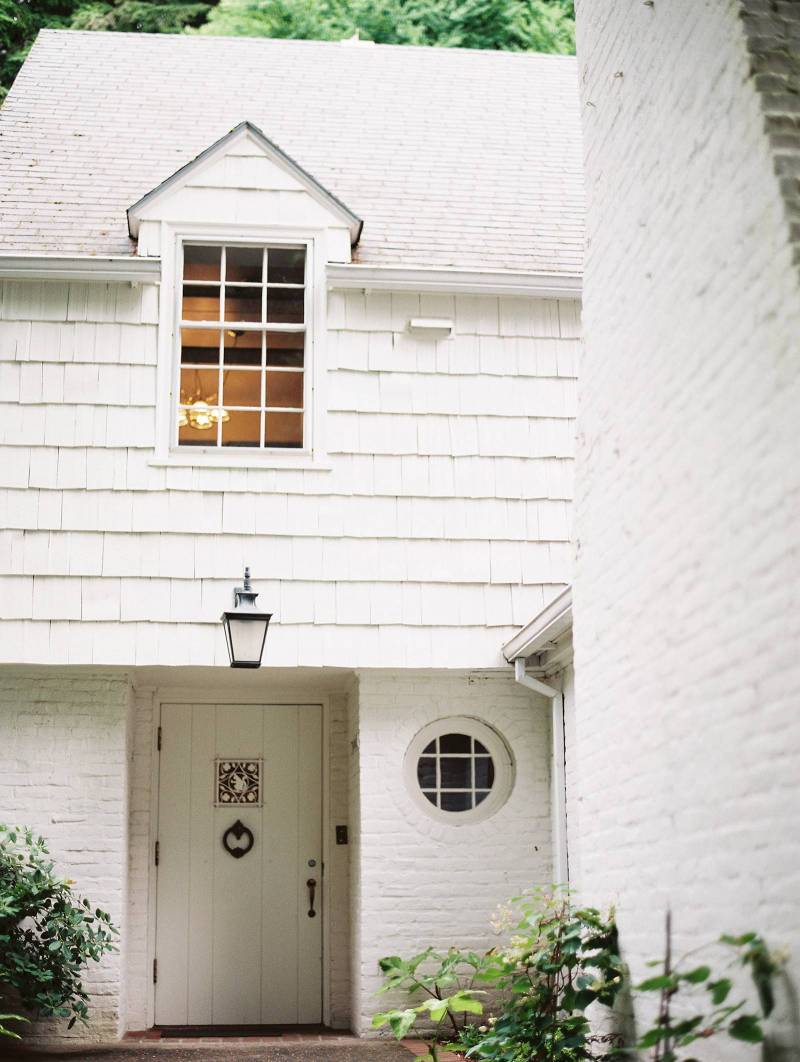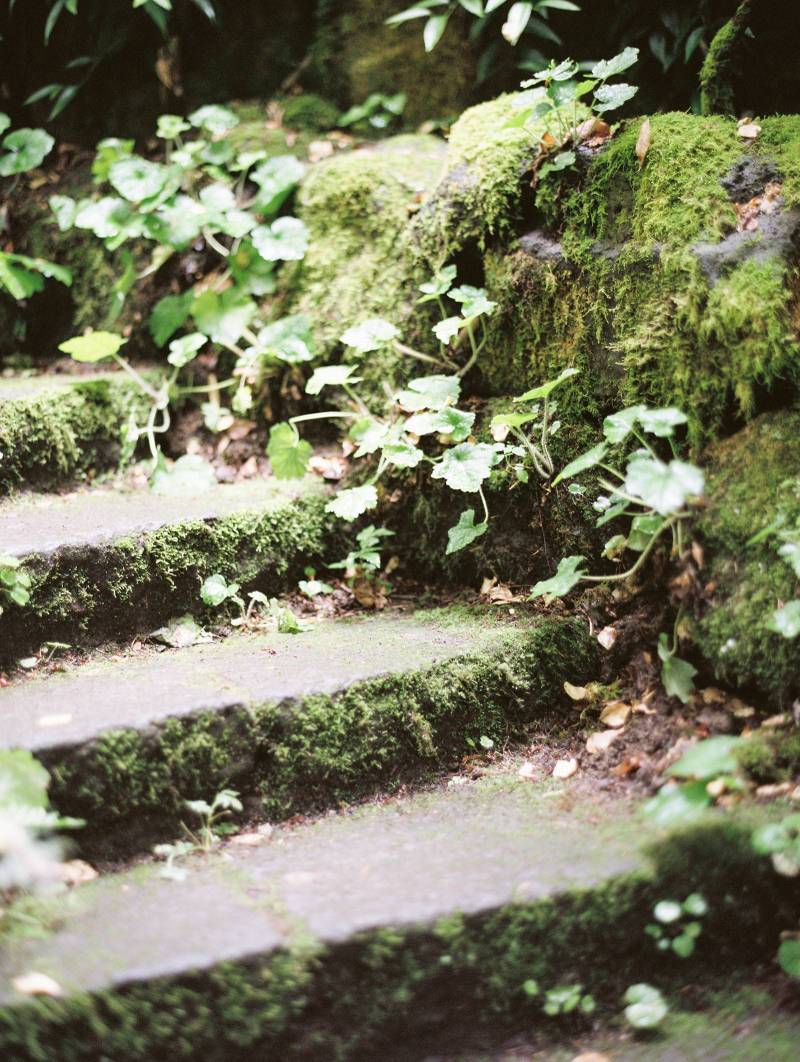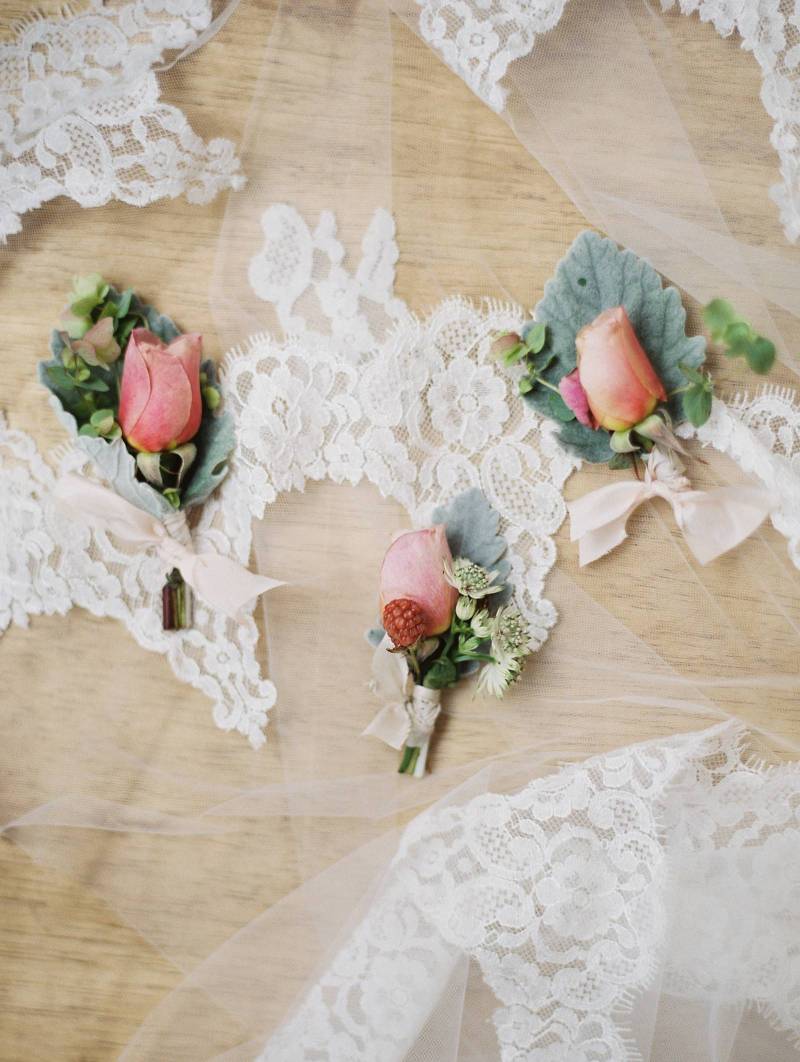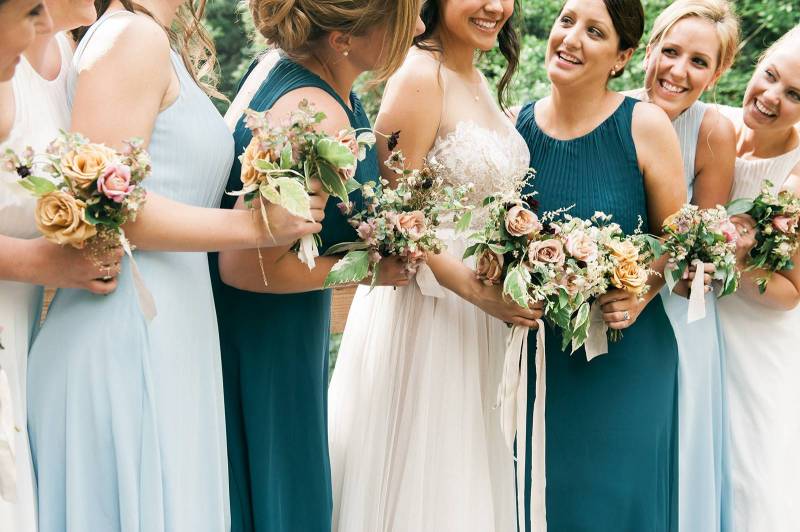 HOW DID YOU MEET? We met in college during our first year of college in a computer class!
TELL US ABOUT YOUR PROPOSAL: We planned to spend the weekend camping on the beach in Pacific City, Oregon with my siblings. We hiked up a bluff to get a view of the sunset on the ocean, once we reached the top, Justin asked if my brother would take a picture of the two of us. Justin reached in his sandy shoe to grab the ring and popped the question! We are very thankful to my photographer brother who captured it all!
TELL US ABOUT FINDING YOUR WEDDING DRESS: My mom and I were bridal dress shopping and before we even spoke to an associate, we saw a gorgeous dress that stood out amongst a sea of white and ivory. We both walked over to it and admired it. Before I knew it, I was trying it on and fell in love. I am, perhaps, the most indecisive person I know so I did a bit more shopping around but couldn't get the first dress out of my head; I just kept picturing myself in it. The dress was feminine and easy to wear--exactly what I was looking for!
DESCRIBE YOUR WEDDING FLOWERS: The flowers were incredible! I chose a very trusty florist with incredible talent. I gave up my control to let her design arrangements that had berries on the vine, herbs, mauve and blush touches, and greenery. The arrangements were whimsical, organic, lush, and sweet as could be. I wanted them to mimic a true garden...fruit and herbs and all!
FAVOURITE DETAIL OF THE DAY: I'm sure every bride/groom gets this feeling at some point in the day but as we all sat down and began eating, I looked up and noticed all of our guests. I got choked up to the point of tears as I couldn't fathom that all of our favorite people were in the same spot. It was humbling and wonderful and I thanked God.
WHAT ADVICE WOULD YOU GIVE OUT TO A COUPLE PLANNING THEIR WEDDING? Remember that it's you and your spouse's day, but don't forget that this is for your family and friends too. Make yourself happy but do keep in mind your spouse, parents, and everyone else who has done a lot to pitch in.
Day-of advice: Be in the moment always. Don't overthink the next step or how it will all turn out. The bride and groom are ultimately what set the mood so be attentive and live out the best day of your life. From the minute you wake up on your wedding day, soak it all in. Be attentive to what's going on around you, remember any last minute advice given to you, or all kind compliments people pay you.
MOST MEMORABLE MOMENT? Sharing a special moment with my mom away from everyone as we exchanged our notes to each other was something that still touches me, It was emotional and heartfelt; it calmed me and gave me comfort in a bittersweet way.