It all began when Sarah & David's then three year old daughter Penny, saw a picture from their wedding day and asked "Where am I at the wedding? Where's Parker (her younger sister)?" With her Mum being a wedding photographer, Penny loves looking at wedding photos and dresses. During playtime, the girls pretend to throw parties and family dance nights in the living room are a regular occurence. Sarah continues, "Then it hit me. We love events and bringing family together and we knew our 10 year anniversary was coming up—let's do a vow renewal and throw a fun little reception with the girls there and our closest friends and family; we can relive a mini-version of our special day with the most important part of our lives now there to join in on the fun. It all sounded great until I found out I was pregnant with my 3rd baby and realised we might not be in the position to throw this exciting party when he'd only be 3 months old during the renewal. I ALMOST gave up hope. Almost. Maybe it was the stretchy clothes and the fourth spoonful of Nutella or just having a newborn and the countless sleepless nights that gave me the gumption and ":what do I have to lose" attitude, but one night (literally the month before it needed to happen) I randomly reached out to one of my favourite wedding planners, ALEXANDRA MADISON WEDDINGS, and threw out all of my ideas (in more of a word vomit kind of way), and being the amazingly talented person she is, she said yes to all of it. I told her it would just be our immediate family now. I said we wanted a classic, old world European feel to reflect our most cherished times when we lived all over Europe when Penny was only a baby. I wanted to be bolder with colours this time since that's where we're at in this stage of life—colours everywhere and this vow renewal felt equal parts about what our girls would love as much as what I'd love. And Alex knew I just had a baby and it turns out I wouldn't be fitting back into that lace embroidered mermaid fitting gown I rocked a decade ago. Who cares?! She agreed to help me find a dress that would be timeless but fun and made me feel as confident as I did the day I married David. She went above and beyond, every little detail more beautiful than the next. I can't say enough good things about Alex and her team—I want to emphasise to brides (or those looking to renew) the importance of having an amazing planner who can take away the stress of planning and manage so many moving parts to help you solely focus on your dreams and expectations for your day and make them come to life!". Charleston wedding photographer AVA MOORE was on hand to capture this very special day.
WHY DID YOU CHOOSE THIS LOCATION? We were married in Charleston in April 2012, so I knew I wanted to bring it back to where it all began, where I grew up and where we recently moved back to; it definitely felt like a full circle moment finding a venue in Charleston again all these years later. As far as where in Charleston, if we needed an old, historical, European-feel, we were in the right place. And when the gorgeous grounds of the GIBBES MUSEUM was available, we had our answer.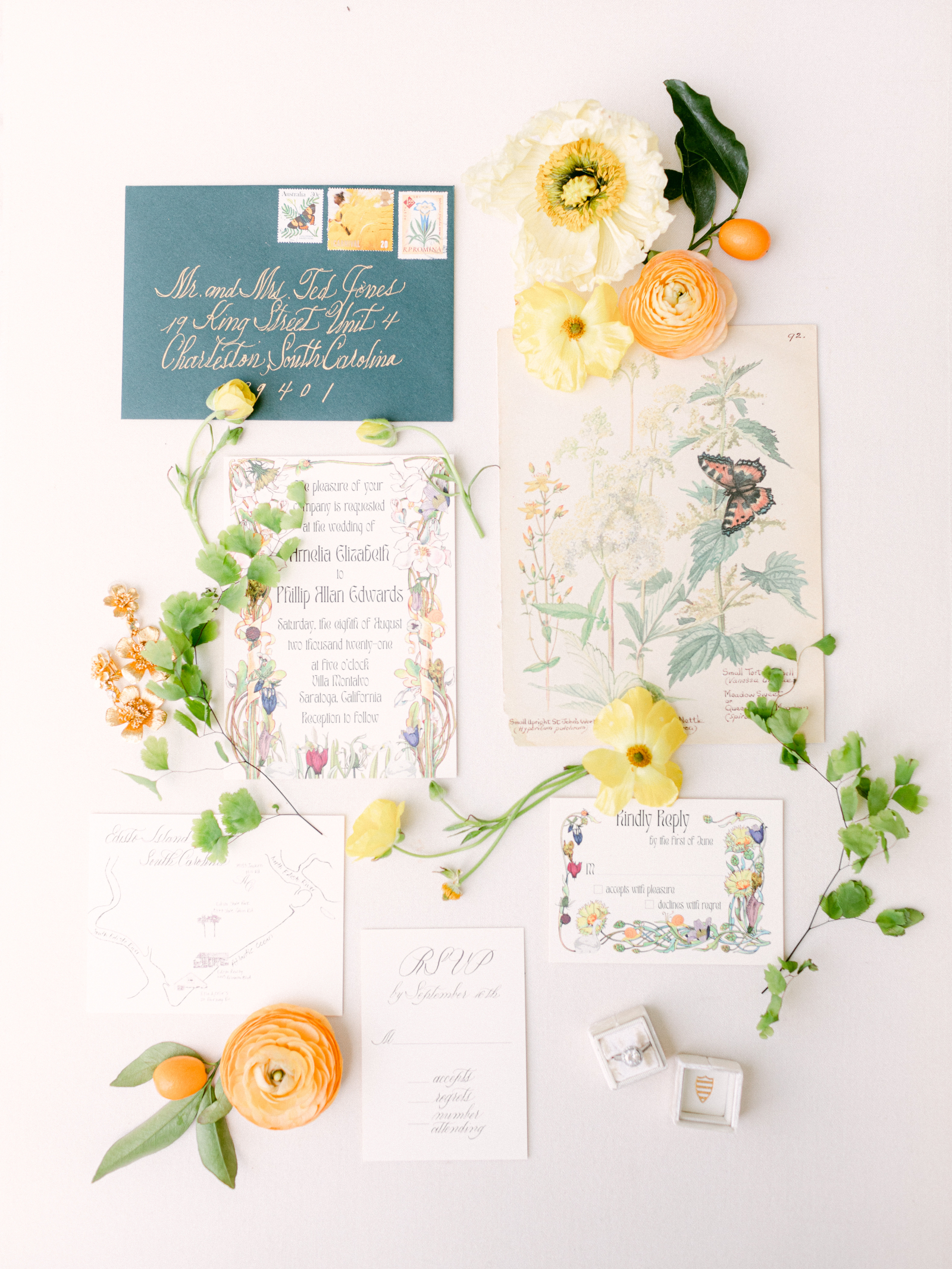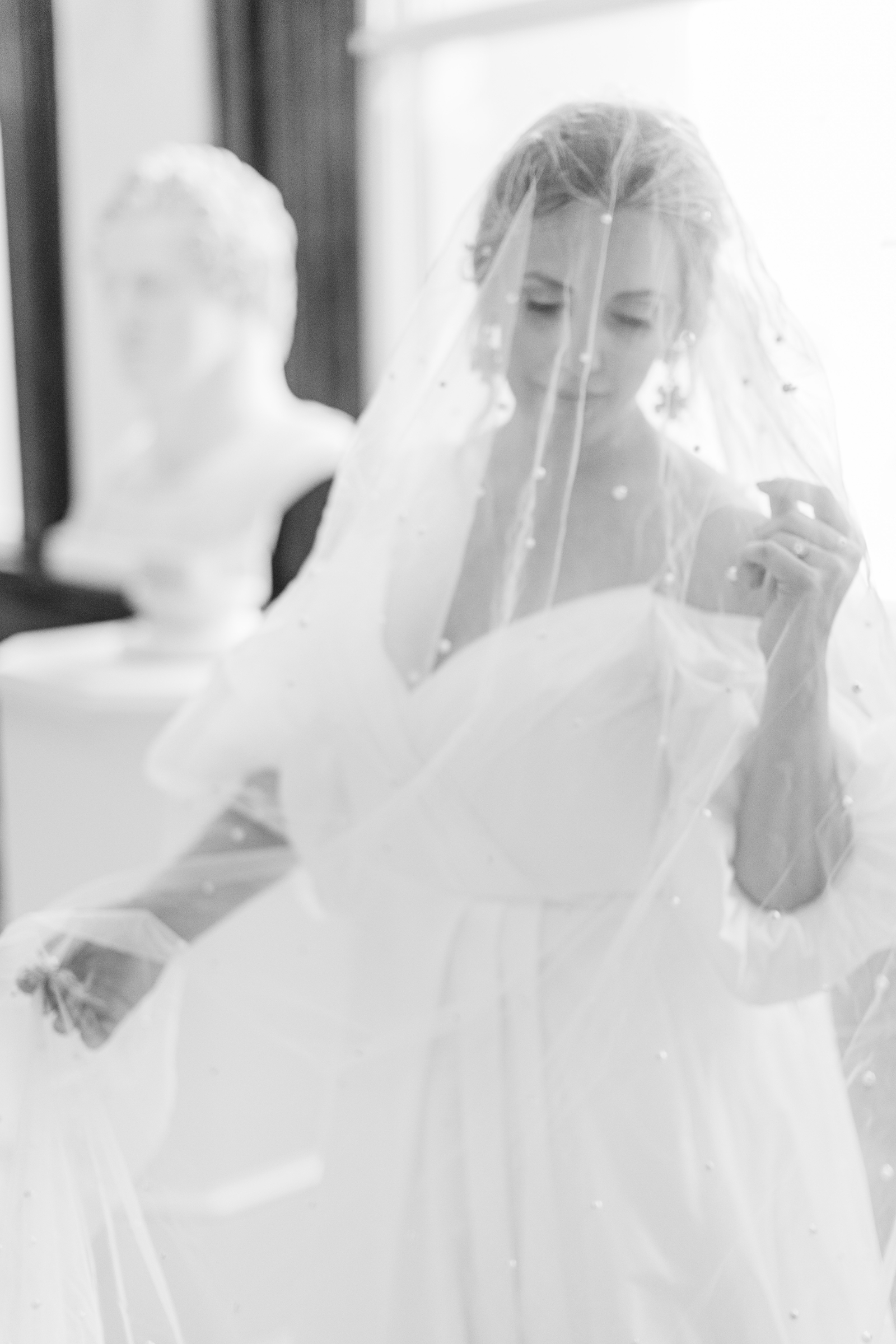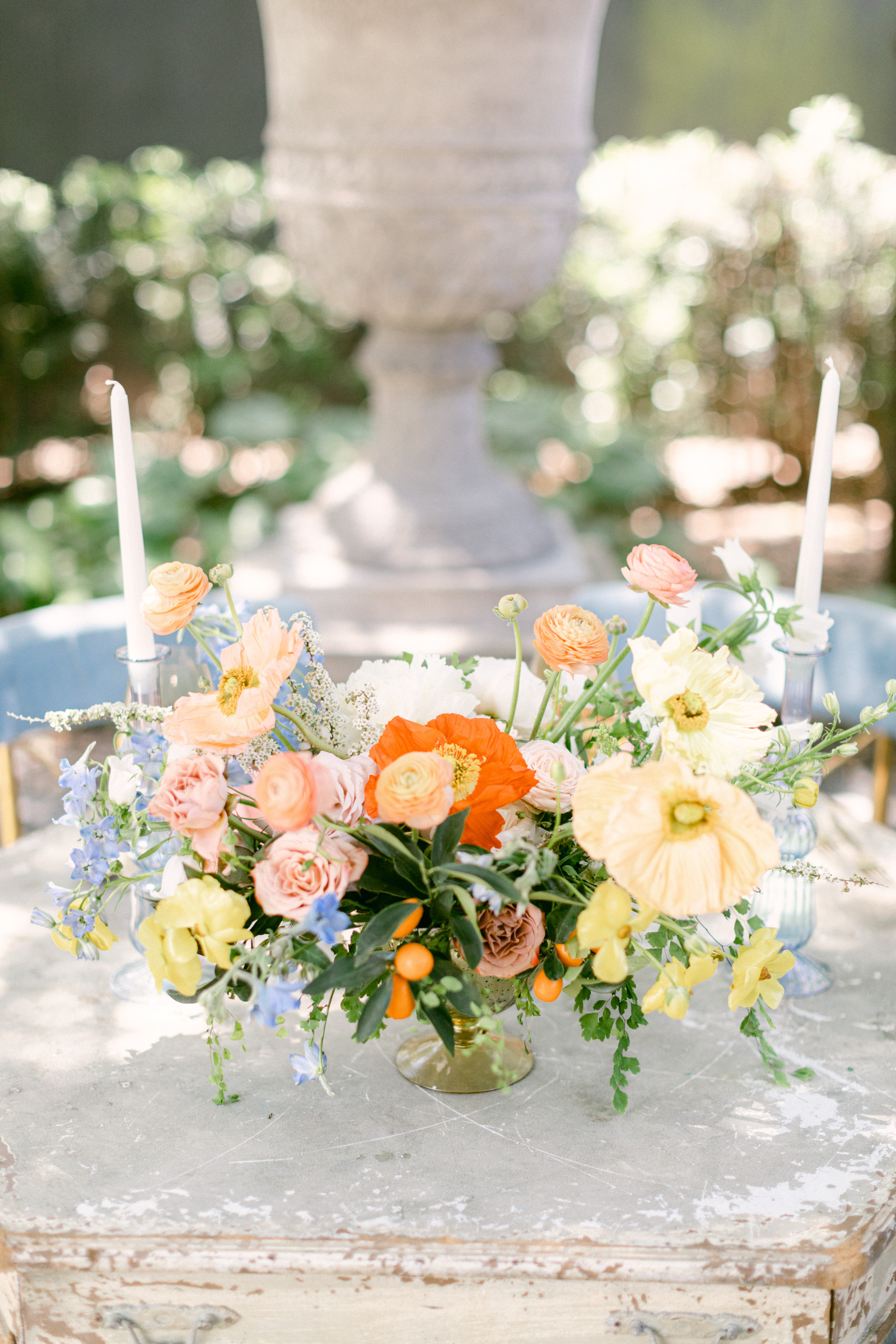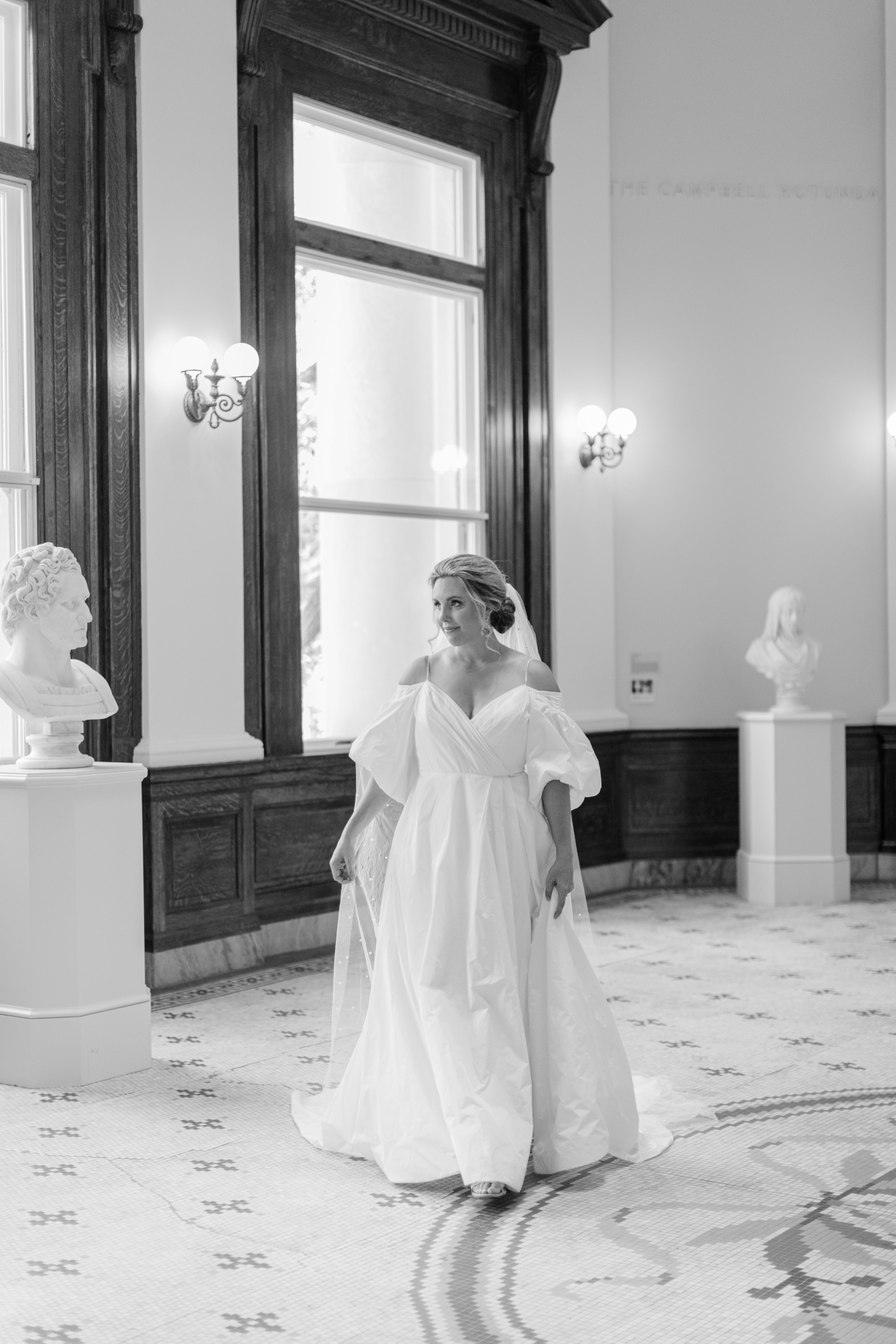 HOW DID YOU MEET? David and I met in college on a basketball court when we were the last ones playing in the gym. Love and Basketball was one of my favourite movies growing up, so it may have seemed like I forced that one to fit haha but it all worked out. We were best friends for awhile until we realised we should be more and the rest is history. What's funny now is a can glaze over the part of how we met and our dating years because who we were then and now seem totally different, in a good way. We've grown so much together. We've built an entire life together. We've traveled the world. We lived out of a camper we renovated together for a year while we could work from the road and explore all different parts of the U.S. We've bought houses and lived through a complete gut-job renovation the whole time I was pregnant with Parker (don't suggest doing that one), we've moved countless times to places where we knew nobody and then built a community around us together. We've lost some people we loved dearly, who deserve more than a sentence, who were integral in our marriage and modeled what unconditional love looked like. We've brought three precious little lives into this world together. The wonderful thing about a wedding is as fun and memorable as it is, it's just the beginning of the party. And how we met was important but a mere piece in this giant puzzle we're putting together. Where we are now, that's what matters. Where we're going and how we plan to build more of this life together? Well, it's like my dear friend Kenny (Chesney…he's not my friend per-se or at all but we recently went to his concert and now I'm nostalgic) Well, man, that's the good stuff. Or maybe I should've said "There goes my life, there goes my future, my everything." Either way, insert any sentimental Kenny song, I'm just so grateful from day 1 of our marriage to a decade later vow renewal. I hope we always celebrate these milestone moments and I want to inspire and encourage other couples to do the same. In a world that so often looks for the bad, look for the good. Then celebrate it!
DESCRIBE YOUR FLOWERS: I wanted colourful but since it was Spring, them to lean more pastels with some pops. The flowers made the day in so many ways. Kwan with Bliss in Bloom was given an inspiration picture for our colour palette and she just did her thing. I was blown away when I walked up and saw all of the beautiful displays and bouquets she created. I was emotional for about 5 seconds and then snapped back into mom mode as I realised my two little girls were equally in awe of the colourful creations and were about to create something of their own with them. You know, as a photographer, I always advise my brides where to spend and where to save and flowers done right are a definite must. I laugh looking back at our wedding because as special as it was (and is) to me, my family and I made all of our bouquets the night before from a bunch of babies breath bundles I picked up from Sam's Club. Then to tie in the Charleston theme, I had my bouquet and all the tables adorned with Charleston roses (palmetto leaves they shape into flowers) and milk glass. Thank you year one of Pinterest for all of the great vintage wedding ideas. And as much as I loved our flowers at the renewal, one of the best parts was Kwan making little bouquets (single stem flowers) for the girls to play with while we were renewing (and they were clearly over the mushy adoration we were sharing) and then teaching them the names of each flower. The girls talked about this for days to come and wanted to do everything in their power to keep those flowers alive as long as possible.
FAVOURITE DETAIL OF THE DAY: The flowers, Alex surprising me with her gorgeous gold floral earrings to wear, the stunning blue chairs, Ava taking us into the museum for portraits upstairs, so many special parts come to mind but the best part? As we were renewing our vows, the girls giggling at our feet then running around, Porter bouncing on my hip, and watching David as he recites his new promises, the wind blew and I looked up to the sky on this beautiful sunny day and was immediately transported back to our wedding day, also 72 and sunny that day. It was this surreal, awe-filled moment of "look how far we've come from that, how much we've grown, all the places we've been, the highs and lows of a decade together" then our kids squeals echoing in the distance, bringing me back to that present moment. It was in this stillness that my heart felt like it could burst with contentment and thankfulness for where we are today. And as sweet as all of that was, an almost equally great part was when this older grandpa looked like he lost his tour group, opened the Gibbes gardens gate, stumbled upon our ceremony and stood right next to us, staring like we were putting on a play, holding a snake stuffed animal he probably just picked up at the aquarium, and stayed awkwardly too long. I loved it!
WHAT ADVICE WOULD YOU GIVE OUT TO A COUPLE PLANNING THEIR WEDDING? Find the right planner to help you execute the day, no matter how big or small. Allow them to take the stress of all the details and logistics so you can focus on the "why" behind getting married and continue to grow the foundation on which your marriage will stand. I know I'm bias, but invest in an experienced photographer whose personality meshes well with yours. Ava does amazing work and has such a calming presence. How comfortable and relaxed she made us feel throughout the day was just as important as how her final images turned out. Also, make sure your bridal bouquet is gorgeous and how you like it—it's going to be in a ton of your photos. Lastly, look at your guest list and try to imagine who would still be apart of your life in 5 or 10 years from now. If they wouldn't be, don't be scared to remove them. Weddings are so much more enjoyable when you're able to spend them with those you're actually closest with.
Thank you to Charleston wedding photographer AVA MOORE for sharing this beautiful wedding with us today! Her passion is capturing how you FEEL on your wedding day... and of course she does that in an artistic way and in beautiful light. "With my camera, I will soak up all the excitement, love, and joy that you express toward each other on your wedding day. This is also true of other precious moments that you spend with your family and friends. I document, what I think is, your heritage. Photographs are essentially heirlooms!" You can check out more of her work in our vendor collective here and you should also see this Chic Garden party wedding at a grand & historic Charleston home.