Jan and Charissa met each other through their love for horses. Jan is a farrier who came to take care of Charissa's horse, and it seemed to be a classic version of 'love at first sight', though Jan didn't commit to it right away: Charissa was his customer and one of his principles was not to get involved with his customers. Only because one of her friends convinced him to ask her out on a date, they finally did, and have become inseparable ever since!

After 10 years together, Jan asked the question in 2017 at home surrounded by a sea of candles. Of course she said yes, but that's where it became a long journey before they reached the 'I do's'. They both had their own wishes: Jan wanted to get married in a castle on a hill or a mountain with a beautiful view, Charissa really wanted her princess wedding. Once they found their wedding planner Helena from ART'ANNA WEDDINGS, everything fell into place: they found an amazing venue - MONT DONEL - which had never done a wedding before, on a hill in a little French town, which they rented exclusively for the weekend. They trusted Helena entirely when it came to the the styling, a decision they didn't regret for a second since everything turned out perfectly beautiful. Their photographer ELISABETH VAN LENT PHOTOGRAPHY travelled from Belgium with them for the big day and considering how quickly the three days flew by, the couple are eternally grateful to have these gorgeous images to relive the day with.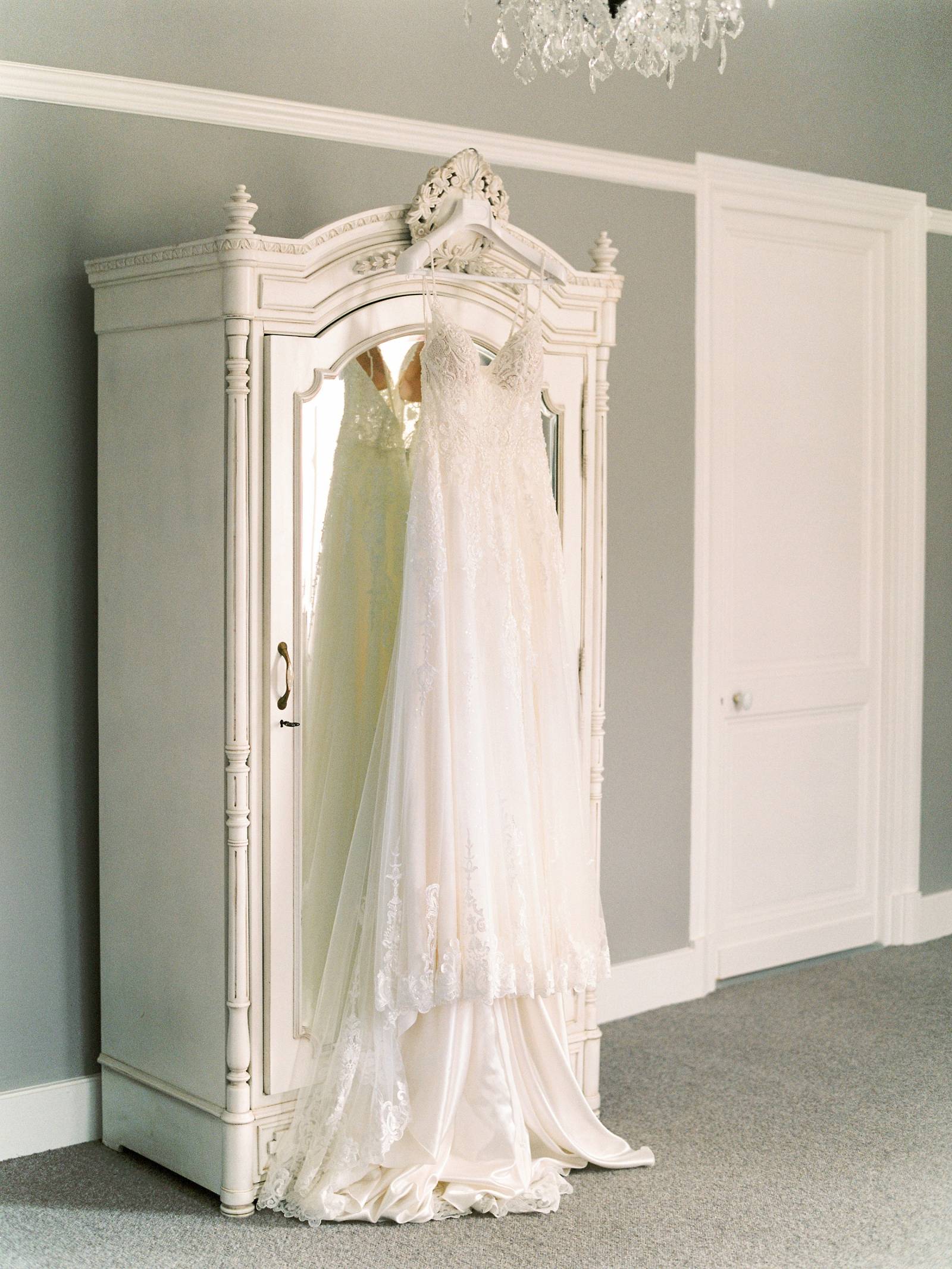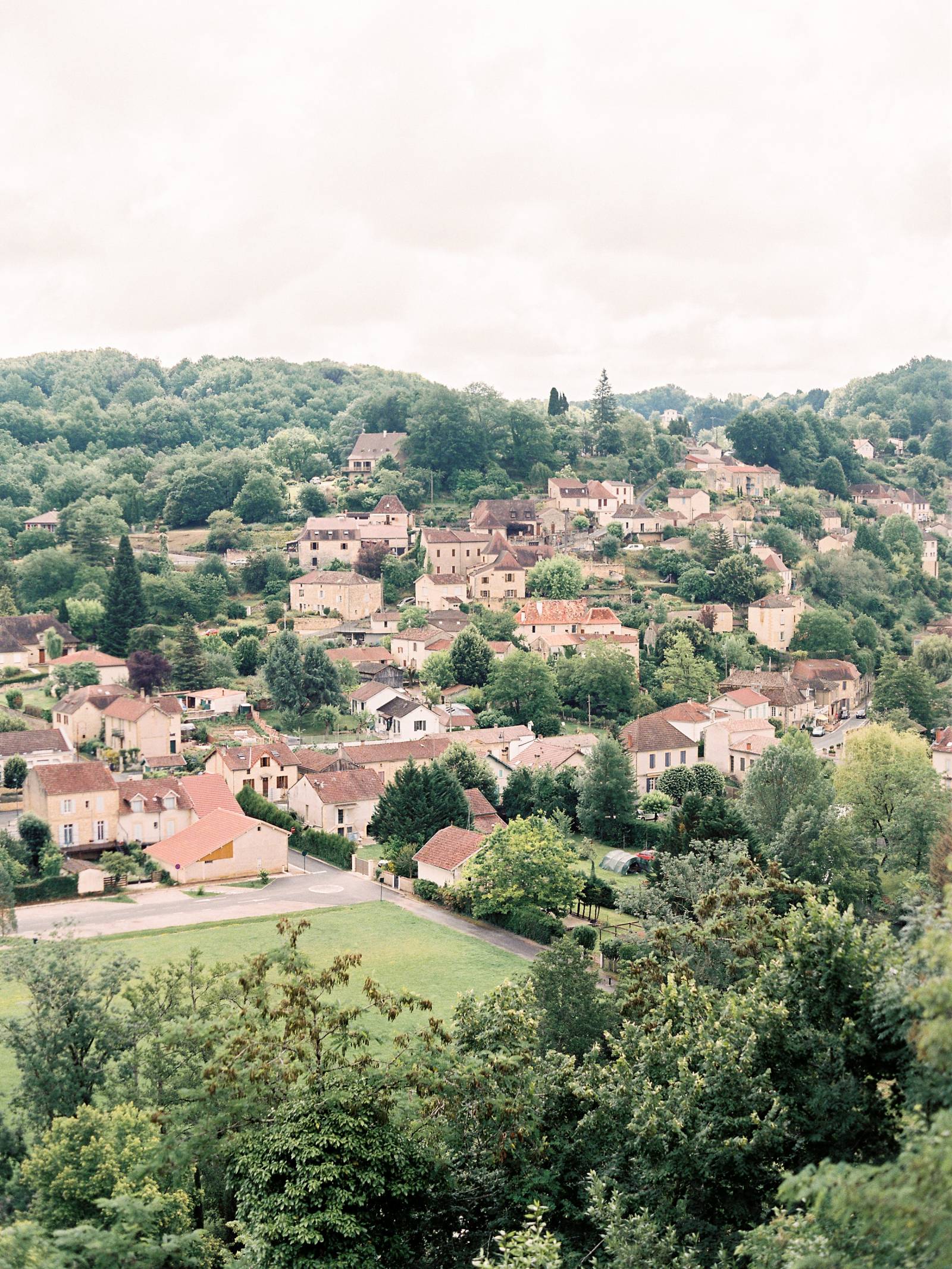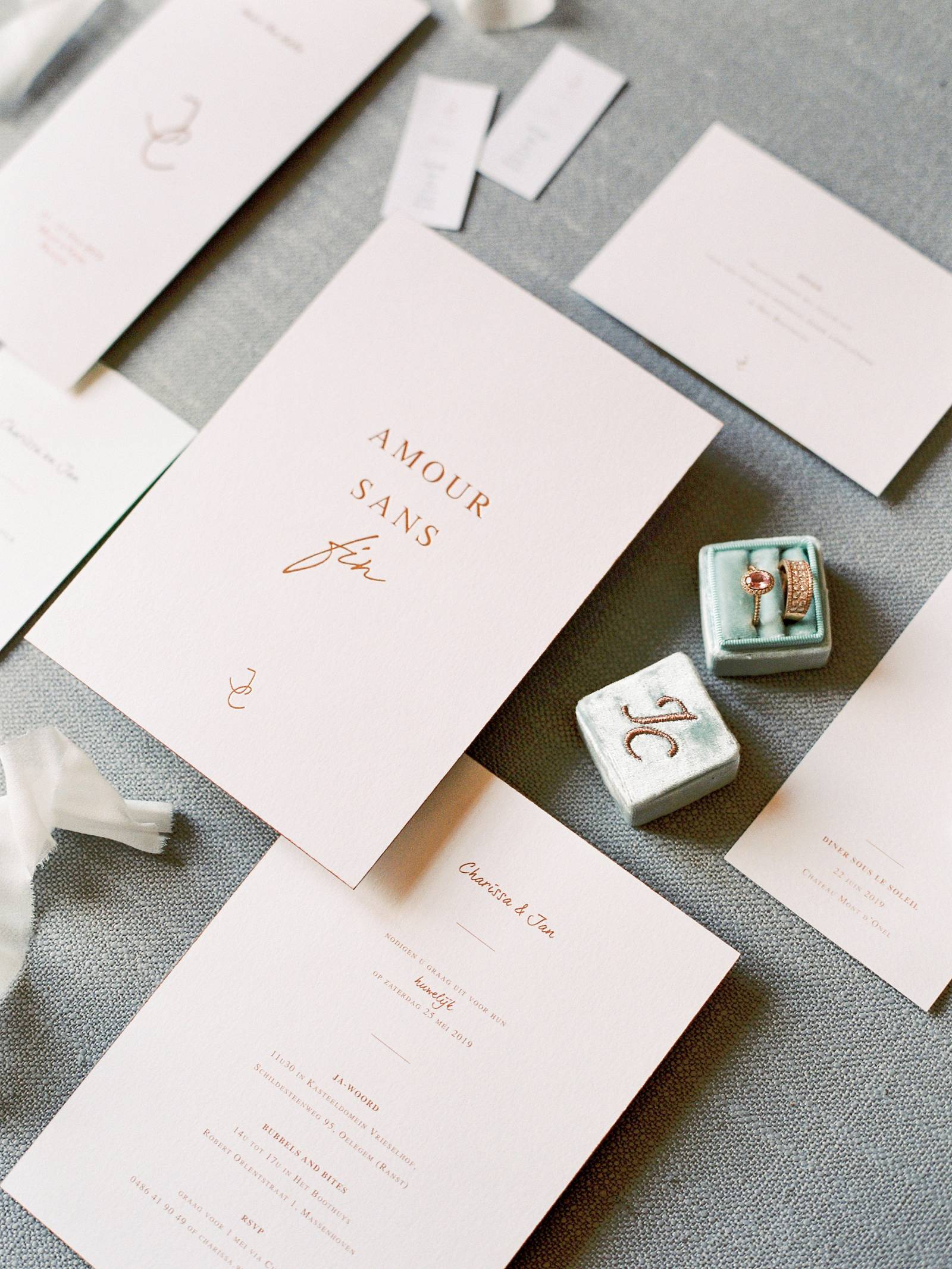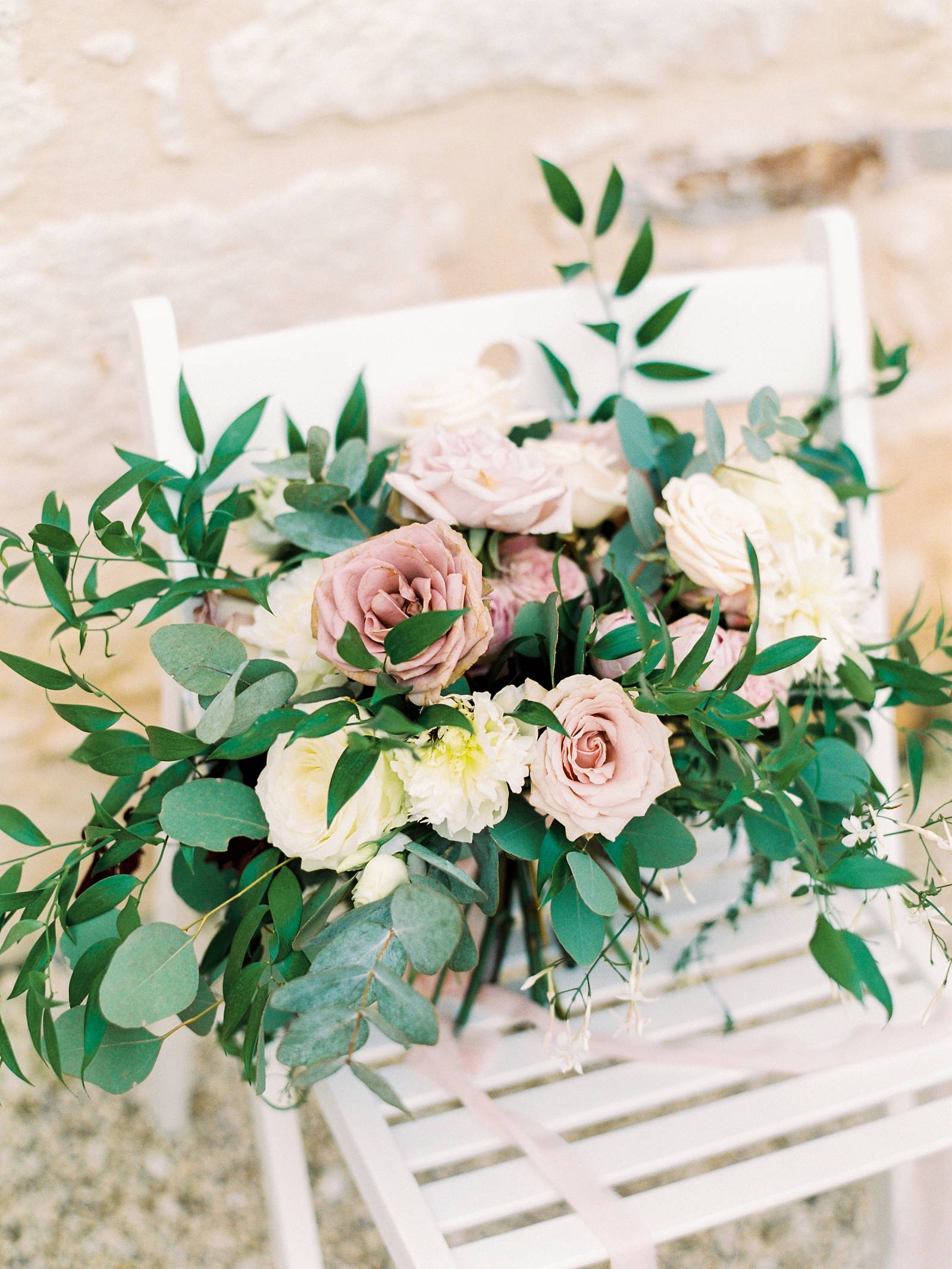 WHAT WAS THE INSPIRATION BEHIND YOUR WEDDING STYLE? We left everything to our wedding planner Helena. We loved her style and trusted her for the full 100%. We loved the idea of being surprised at our own wedding. The less we knew, the better! We only informed her on some details, like we wanted a pop of colour. The bordeau red colour in the flowers was perfect for that.
TELL US ABOUT FINDING YOUR WEDDING DRESS: Charissa went to the store bridal store in Antwerp together with her mother, witness and a very good friend. It did not take long to find the right dress. She first fitted some simple lace dresses. But soon she realised she needed a little bit more bling, detail and drama in her dress. The first Martina Liana dress she fitted was immediately the right one and caused some happy tears. It is a really big dress, with a very long train and a lot of detail!
DESCRIBE YOUR WEDDING FLOWERS: The flowers had a base of white and pink, with a pop of bordeaux red to finish. They were beautiful!

FAVOURITE DETAIL OF THE DAY: The lovely handkerchiefs embroidered with our initials, date and on Charissa's one the text "Daddy's little girl". It was a total surprise for us and we liked it a lot. As well as the horse shoe that was secretly taken out of our stable to bring us good fortune and the very chic wedding document made by Helena. We pretty much loved all the details.
WHAT ADVICE WOULD YOU GIVE OUT TO A COUPLE PLANNING THEIR WEDDING? Get a wedding planner, they know how to do this! And a good photographer for the full day: everything goes by so fast, it's great to have a full coverage of our day so that we can relive everything, also the parts that are already gone from our memories or the moments that we didn't know were going on at the time.
MOST MEMORABLE MOMENT? It's hard to choose only one moment. The entire weekend was filled with lovely and memorable moments. If we must choose, for me - Charissa - it was during the ceremony, everyone was showing their emotions and it was a really unique and warm moment.
ANY OTHER DETAILS THAT HELP TELL THE STORY OF YOUR DAY? I'd love to mention our wonderful dog, Watson. It was the first time he travelled abroad. He behaved really well during the entire weekend. Especially during the ceremony. He was fully dressed up as you will see in the lovely pictures by Elisabeth. It was very emotional and it meant a lot for us to have him with us celebrating this special occasion.
TELL US A LITTLE ABOUT YOUR HONEYMOON: We recently went to Greece, to the most beautiful islands Mykonos and Santorini. It was an amazing vacation filled with sunshine, wonderful views, good food and a lot of love and quality time.
IS THERE ANYTHING YOU WOULD CHANGE OR DO DIFFERENTLY? I would only make it last longer then 3 days! It was over in a blink of an eye!