Kristine and Cyrus had always wanted to get married in Charleston - a city that means so much to the two of them. For their venue they chose WILLIAM AIKEN HOUSE for its downtown location - putting it amidst all 'the action'. The historic mansion predates the Civil War and the grounds and interior are both beautiful and unique. "Out of the venues we toured, this was a one of a kind place. We also liked how the venue was essentially a blank slate to design our event meaning our wedding would be unique to us."
Captured by Charleston wedding photographers THE HAPPY BLOOM, the couple wanted to play on the Christmas theme without it being a typical red & green palette. "Cyrus & I love the holiday season! It is always such a joyous and magical time of year." they tell us. Working with HILL & CO CREATIVE they incorporated jewel tones throughout, rich welcoming velvet textures.and an abundance of candles.
HOW DID YOU MEET? It all began back in fall of 2012, while we were in college in our home state, New Jersey. I was attending Rutgers while Cyrus was a few hours away at Rowan. Cyrus was visiting Rutgers for the weekend where we met and bonded immediately over growing up in neighbouring towns.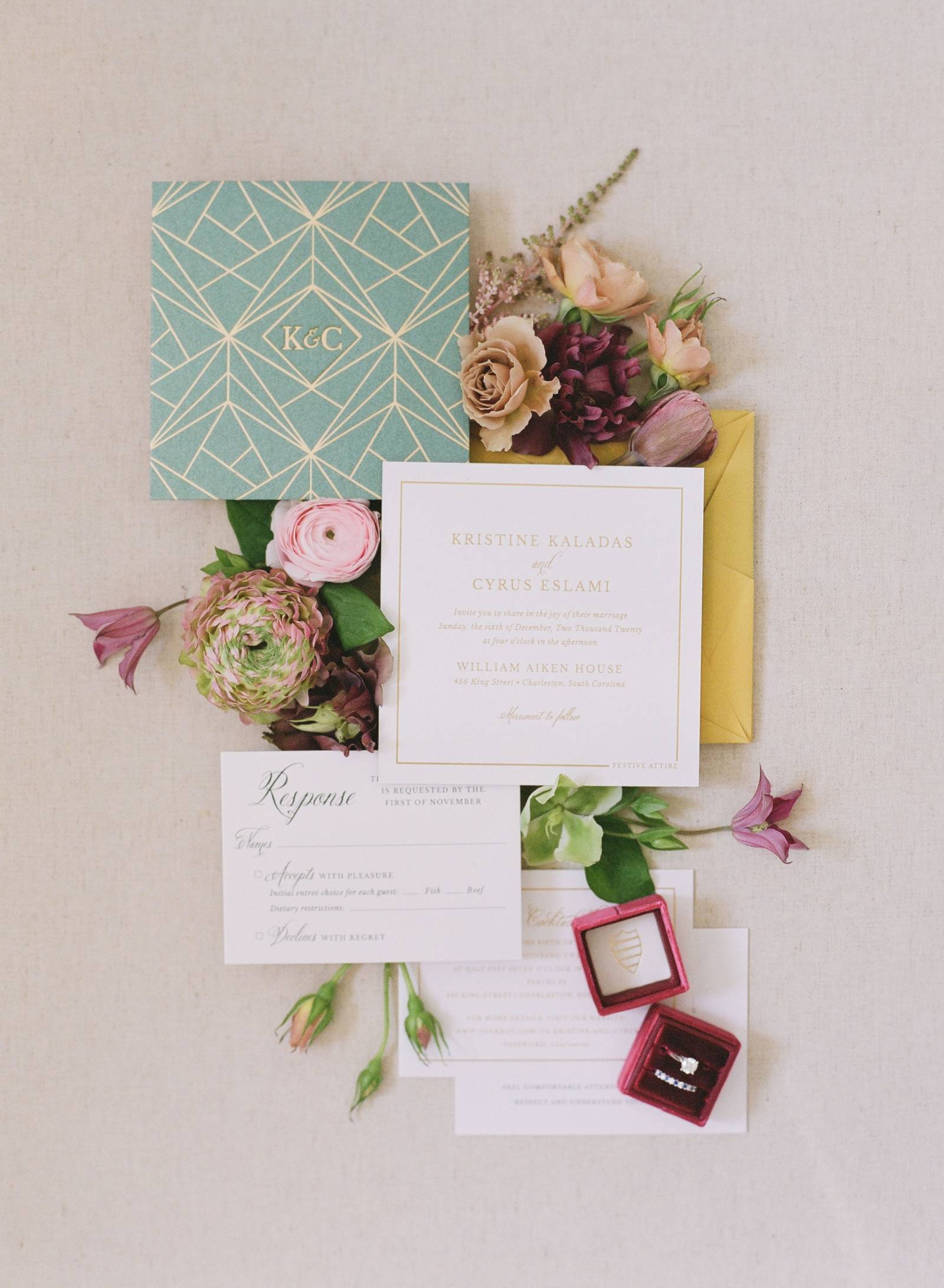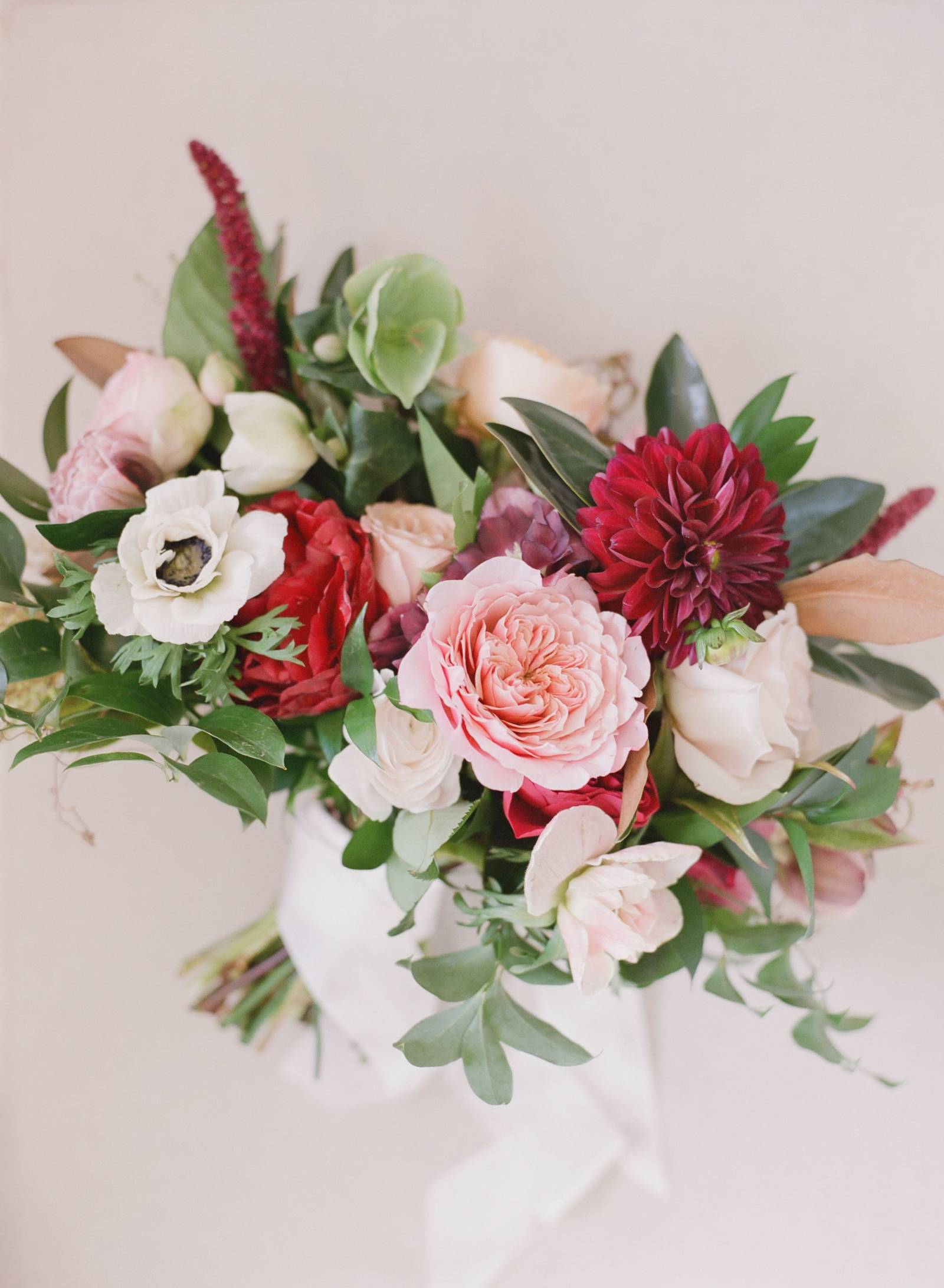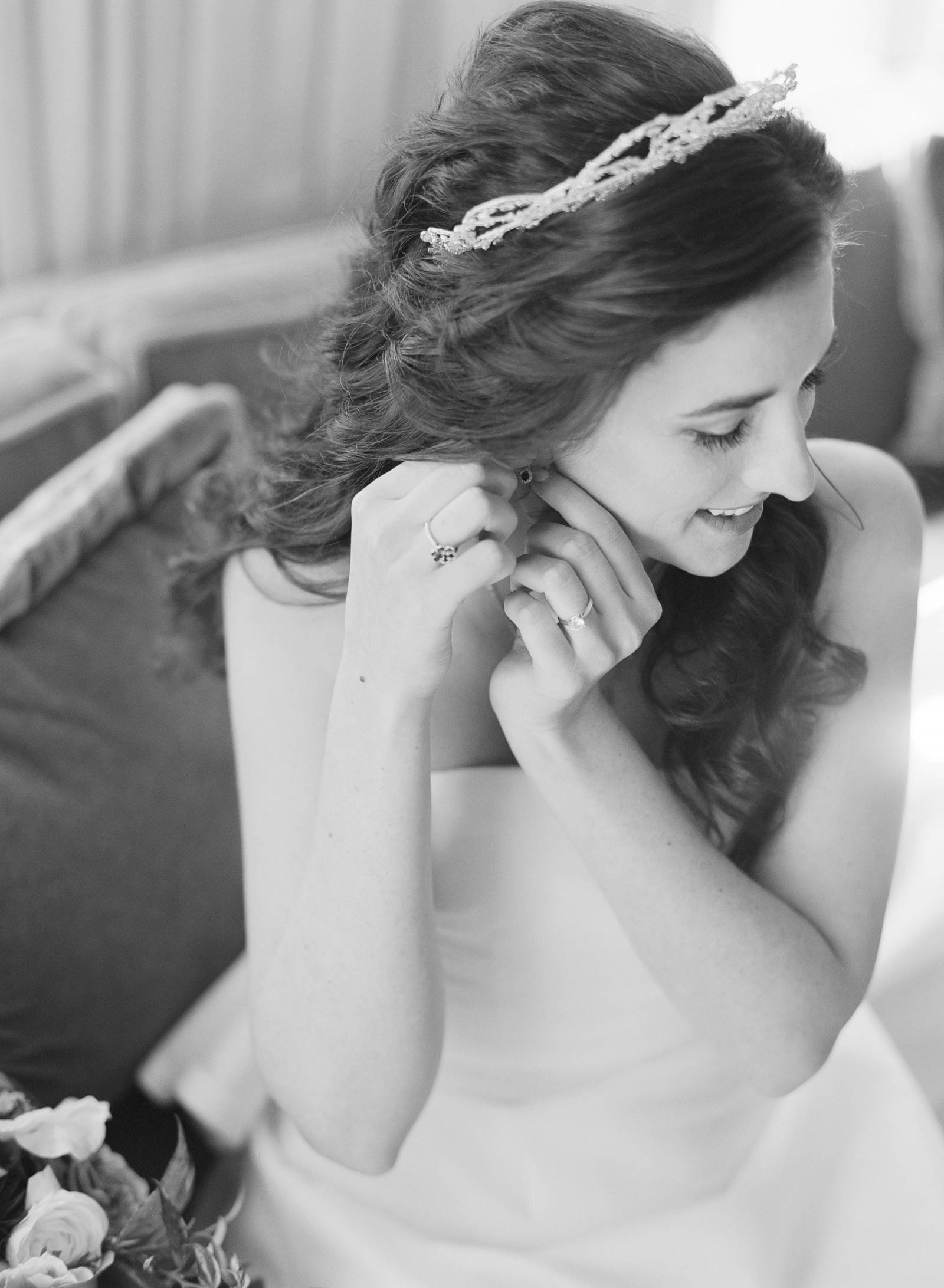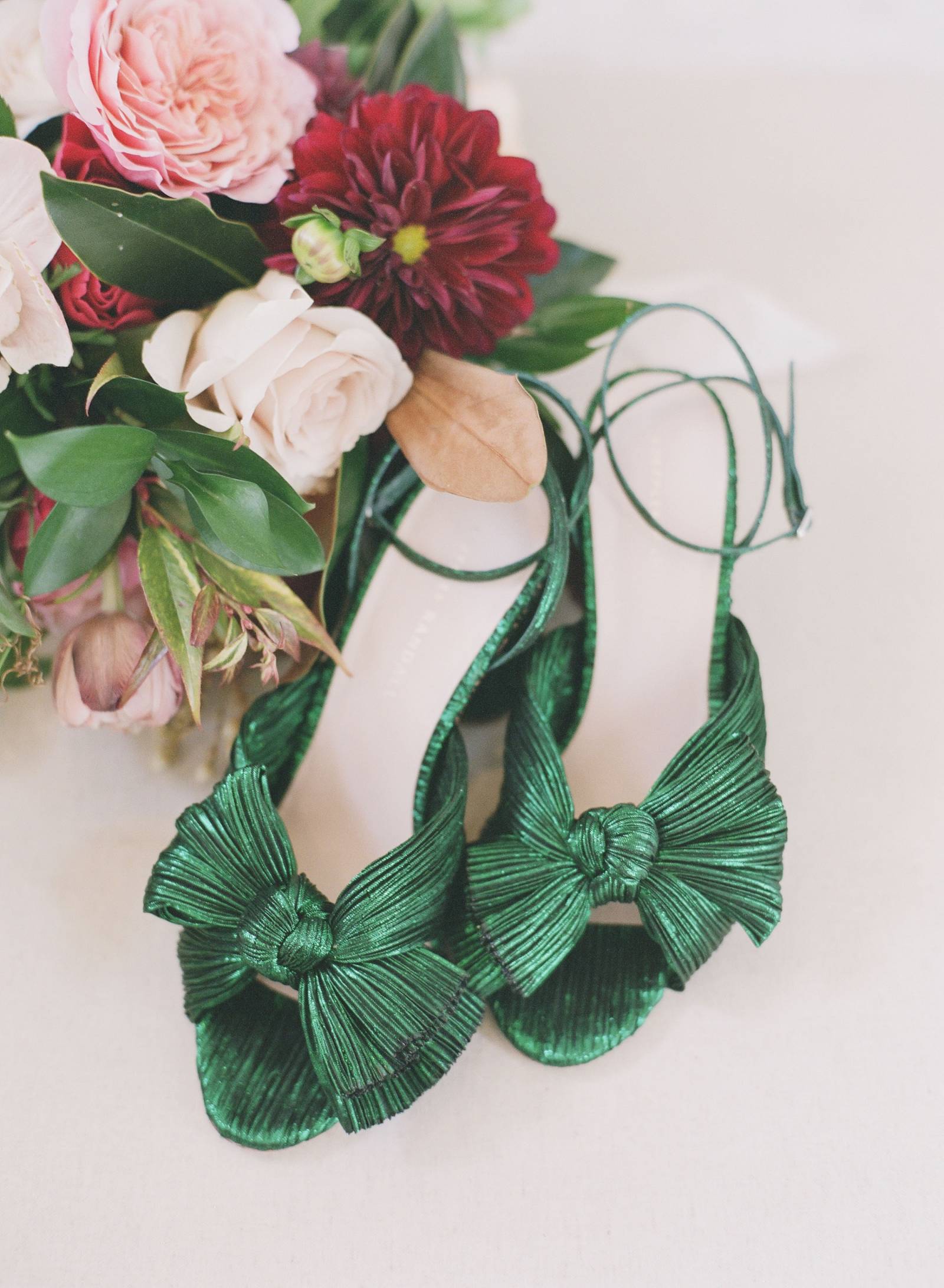 TELL US ABOUT YOUR PROPOSAL: Charleston has always been a special city to us. We have lost count how many times we have visited together. It is always a great escape from the hustle and bustle of the north east. I was visiting one weekend in December 2018 with my childhood friend Jen. Cyrus coordinated with her a surprise engagement at the waterfront. We always found it so peaceful walking along the waterfront and battery. After Jen & I had brunch at Poogans Porch, we went for a stroll to the waterfront where he was waiting on a bench under the oak trees.
TELL US ABOUT FINDING YOUR WEDDING DRESS: My mother and I went to the cutest boutique in the French Quarter, Betty Bridal. The shop owner, Rachel, was so helpful and friendly and made the experience very special. Initially I told her I did not want any ruffles or ruching which is coincidentally exactly what I selected! All her dresses were absolutely beautiful, and ultimately fell in love with a Peter Langner dress. His designs and materials were so unique.
DID YOU HAVE ANY DIY ELEMENTS? My mother & I made the place cards! My brother works at a seafood market and they supplied all the oyster shells. Cyrus & I love oysters, when we come to Charleston a stop at 167 Raw is always on the itinerary. The hardest part of creating these place cards was cleaning the oysters, but once clean they came out beautifully! We actually kept the oysters and made them into Christmas ornaments to put on our first tree together.
DESCRIBE YOUR WEDDING FLOWERS: Stephanie Gibbs, our florist, nailed it! She did a perfect job building onto our vision. I actually saw a centerpiece for one of her past weddings on her Instagram posts and knew that would be my inspiration for my bouquet. My bouquet incorporated bold and light colours of Dahlias, roses, peonies, mixed in with magnolia leaves and other greenery. We also wanted the theme of magnolia leaves incorporated throughout the wedding and in the centerpieces.
FAVOURITE DETAIL OF THE DAY: Of course the car! Cyrus is in the car industry and did not disappoint with finding us such a beautiful classic 1957 Bel Air! We had so much fun driving around downtown and taking pictures in the car prior to the ceremony and it was even a staple in our reception.
WHAT ADVICE WOULD YOU GIVE OUT TO A COUPLE PLANNING THEIR WEDDING? This is a tough one. I think everyone that has planned a wedding in the last year or postponed has felt a sense of hopelessness at least once. I think the positive people we surrounded ourselves with helped us through the process. Stay true to yourself as a couple and make sure to enjoy and take in everything that day. Walk through the venue with your partner, sit on that expensive loungewear you picked out, eat the food, dance horribly, and enjoy yourself! It goes by so fast.
MOST MEMORABLE MOMENT? The ceremony, hands down. We were so grateful to have our closest family and friends all in our favourite city. Our officiant, Christy Loftin, was the kindest. She worked with us to craft a ceremony that was unique and tailored to our relationship. During the ceremony, it felt like just the three of us up there. Cyrus & I also wrote our own vows. It was emotional, funny, and sometimes even irritating as the planes and automobiles were whizzing by the William Aiken House. This also made it so memorable though, and wouldn't change it for the world!
A big thank you to Charleston wedding photographers THE HAPPY BLOOM for sharing this beautiful wedding with us. Husband and wife team Justin & Amanda specialise in fine art wedding photography with a Southern heartbeat. All of the soft dreamy film goodness - with a small Charleston twist. They focus on images that put emotion and happiness at the forefront. "We want to capture you in your happiest, natural moments from beginning to end! Our goal is to photograph a wedding with authentic intention and genuine emotion." You can see more of their work in their portfolio here.