Having been planning events for many years, for Laura finding the perfect venue was one of the most important things to get right for her wedding to James. They wanted to reflect their British countryside upbringing whilst still keeping everything very natural and fuss free so they tended towards a simple, elegant aesthetic with a botanical feel to it. The instantly fell in love with ELMORE COURT - an historic character-filled home in Gloucestershire which dates back to around 1580. It offered them exclusive use of the venue and a laid back vibe rather than the formality often found in English venues. Laura shares, "Behind the house we discovered the more contemporary Gillyflower, with walls made from Rammed Earth and timber sourced from the surrounding woodlands. It has a meadow roof that blends with the adjacent fields and huge windows that frame beautiful views over the English countryside. It was nothing like we had seen before and the combination of the two adjoining venues allowed us to have both a historic and modern venue in one place." These gorgeous images by KYLEE YEE have captured the emotion and festivities of their day beautifully.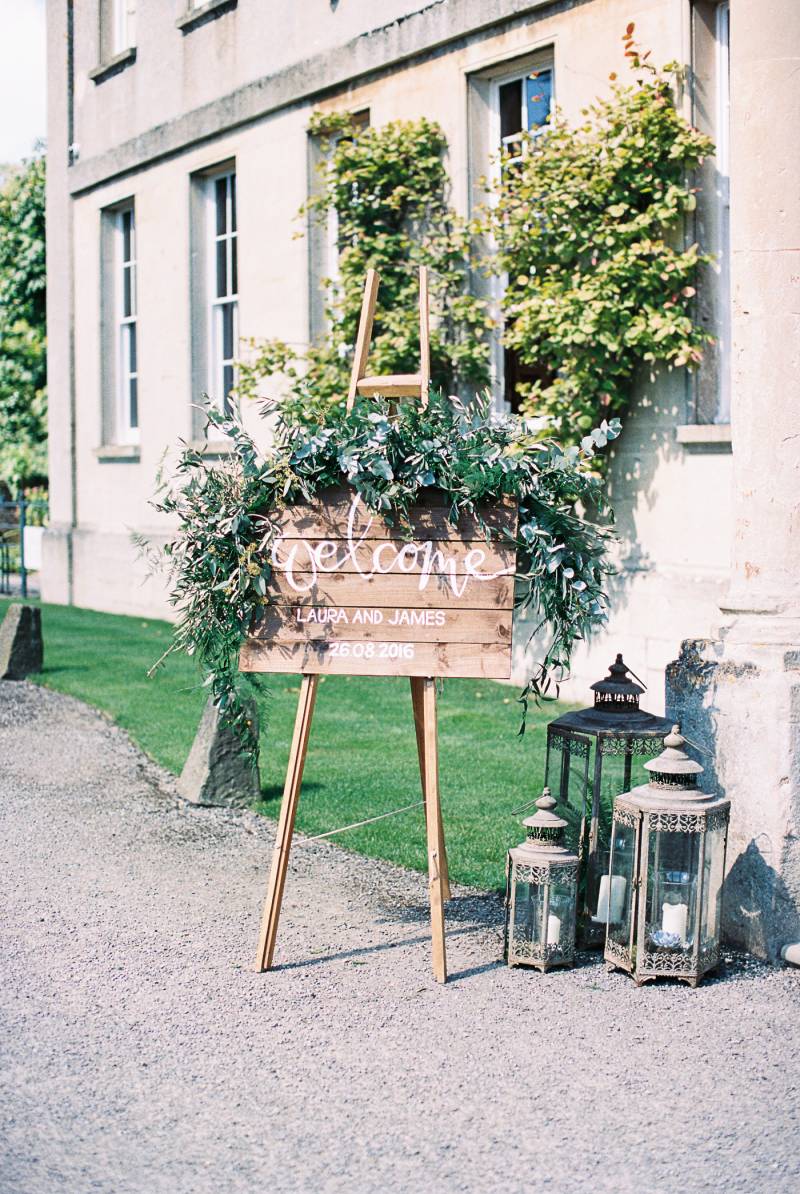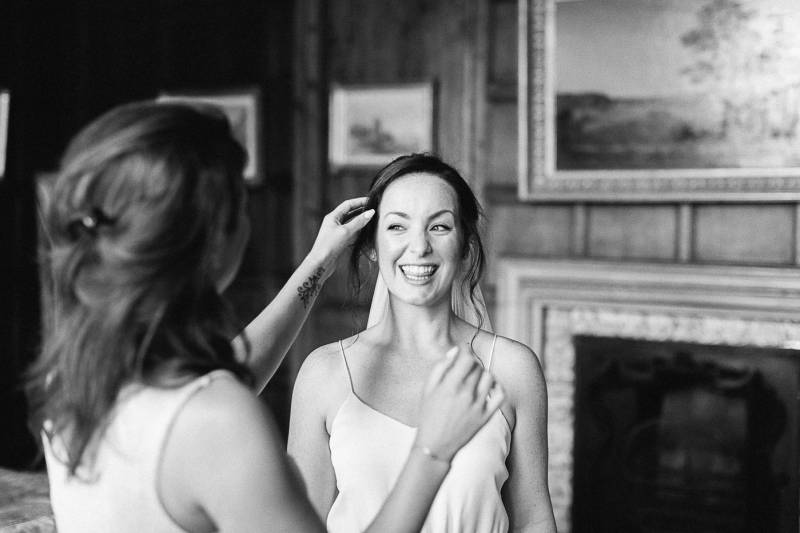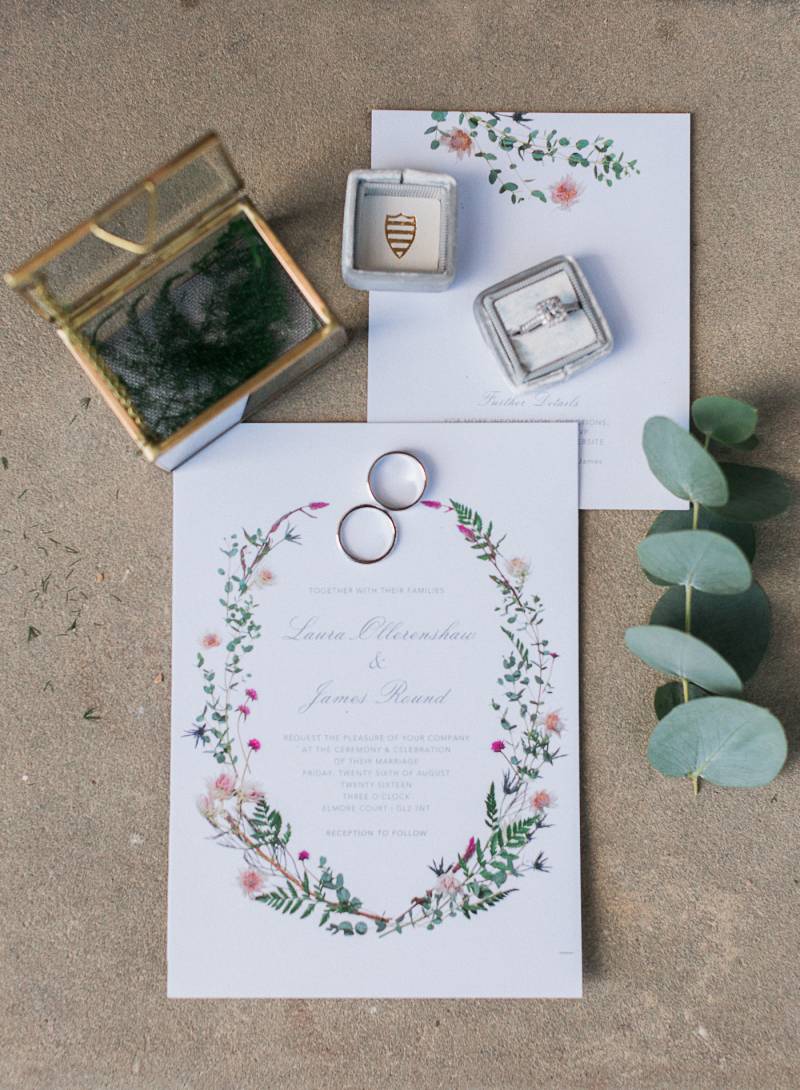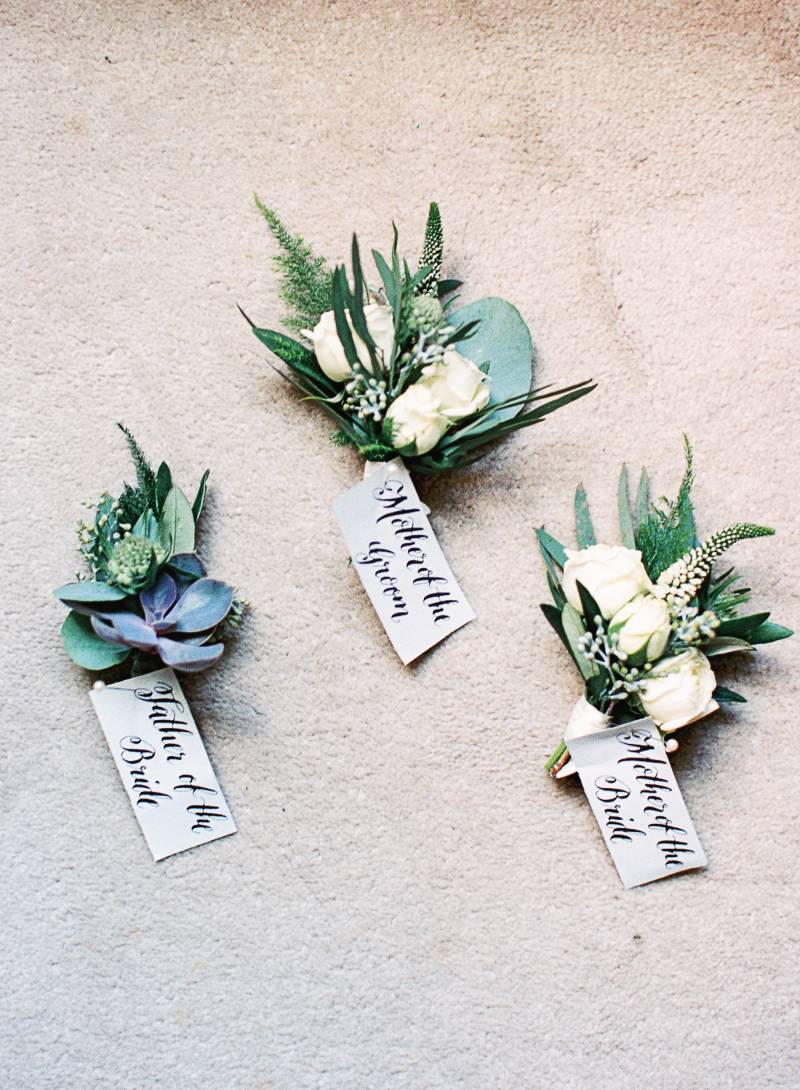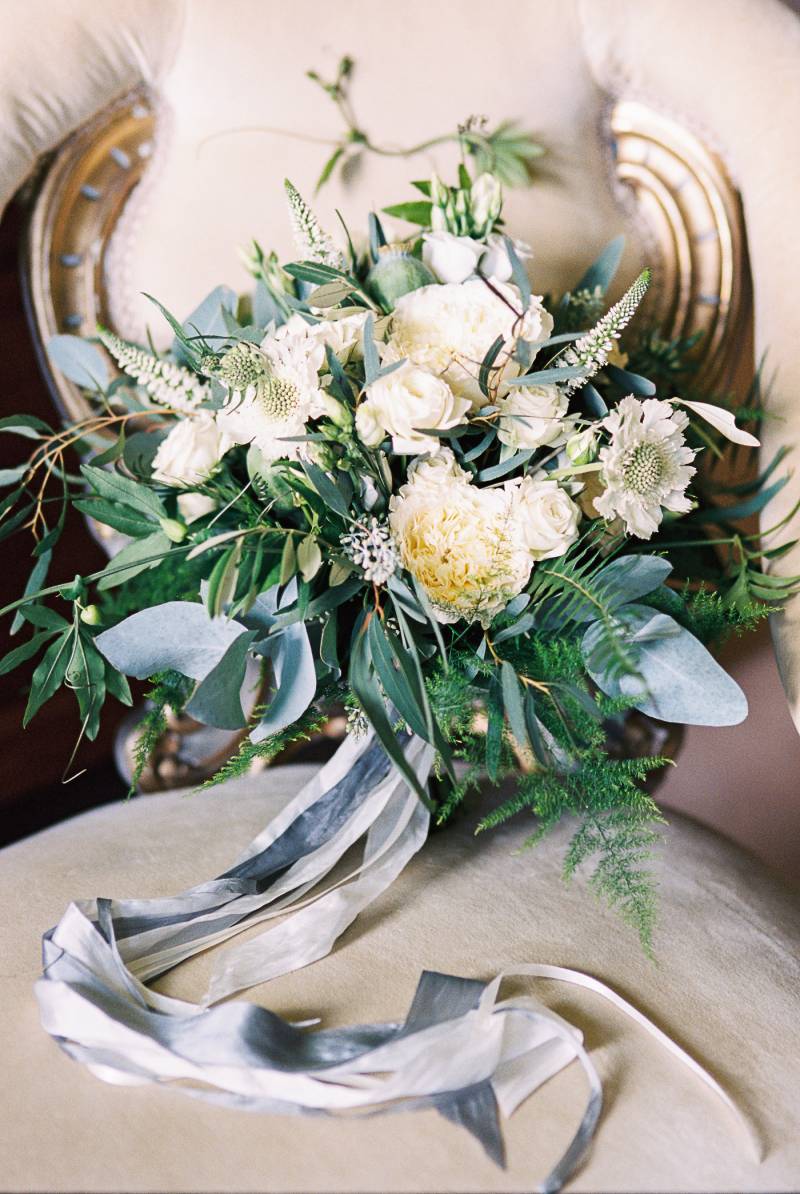 HOW DID YOU MEET? We met ten years ago through mutual friends when we were at University in Oxford. Although we had the same group of friends, we somehow didn't manage to meet until the end of our final year when we were both about to move back home. However, there was an instant connection and over the next few years we spent nearly every weekend driving up and down the country to see each other.
TELL US ABOUT YOUR PROPOSAL: We were celebrating our seven year anniversary and decided to have a weekend away on the beautiful Norfolk coast. We spent the first three night's glamping in a remote geodome in the middle of nowhere away from everything and everyone.
For our forth night we scrubbed up for a night in a nearby hotel which is renowned for its amazing restaurant. We had a room with a private garden and when we returned from dinner, James had arranged for the terrace to be covered with fairy lights and flowers. He got down on one knee and said, "this has been the perfect weekend, you are my perfect girl, will you be my perfect wife?" I don't think I actually said anything to begin with but once I realised what was happening we spent the rest of the night drinking champagne to celebrate.
TELL US ABOUT FINDING YOUR WEDDING DRESS: I wasn't really a fan of wedding dress shopping. Normally I love to shop, but I found it very stressful trying on lots of dresses that didn't flatter me and weren't my style. After visiting one bridal boutique and finding nothing that reflected my personal style, I went online instead. I was looking for something simple yet elegant, modern yet still wearable. I wanted to feel confident as I don't enjoy being the centre of attention so having all eyes on me for a day was a really unnerving prospect. It became more and more important to just feel comfortable.
I found Charlotte Simpson through a blog and I knew from the first moment I saw her designs that I had found my dress. I went to try on some of her dresses at her Studio in Marylebone, London and she made the whole experience really relaxed and enjoyable. I ended up choosing the one I had first seen online, along with a veil that we customised with beading to give some extra detail. I had a number of fittings and Charlotte was a joy to work with throughout, taking away all the stress that I had felt at first.
ANY DIY ELEMENTS? I starting practicing with calligraphy when we first got engaged and hand wrote all the place cards and everyone's menu card. To be honest after the seventieth menu card (and the hand cramps) I did start to regret it, but I was really happy with how they turned out. James also built a welcome sign and I hand painted the lettering.
For our cocktail hour, we customised an old mirror that belonged to my brother's girlfriend. My Dad spray painted the frame gold and then I did the lettering to create a cocktail menu for guests in the evening. My Dad also made our table plan and printed some old family wedding photos to have in the ceremony room. For the drinks reception, I made a sign for the lawn games, which I had borrowed from work. For everything else we sourced some fantastic local suppliers.
DESCRIBE YOUR WEDDING FLOWERS: To keep with the botanical feel, and to go with the simple, modern look we were after, we concentrated on foliage. For the reception we actually didn't have any flowers at all but our florist filled the long tables with a mismatch of different decanters and vases filled with eucalyptus leaves, fern, moss, seed pods, and cut olive, along with smaller brass goblets filled with succulents. So that it wasn't very formal we asked for the arrangements to be loose and natural. We also wanted a mix of different heights for the arrangements. To add some extra interest we also added a number of long white tapered candles in mismatching brass and glass candlesticks, as well as tea lights in glass, brass and moss covered holders.
FAVOURITE DETAIL OF THE DAY: We loved our welcome sign because we made it together. But our guests definitely loved the lawn games and having signature cocktails round the fire pit later in the evening.
WHAT ADVICE WOULD YOU GIVE OUT TO A COUPLE PLANNING THEIR WEDDING? Everyone has an opinion. Don't get hung up on what everyone else thinks you should do. This is your day so make sure you are happy and that your choices reflect your tastes and your style as a couple. Also don't sweat the small stuff. Everyone says it, but on the day you won't even notice it so it is not worth the stress. It also goes so quickly so take a moment to step back and take it all in.
In terms of suppliers, we found it so important to work with people who we trusted and who understood what we wanted from our day. We had a lovely team of people to help us create our vision, in particular 'Team E' at Elmore Court who could not do enough to make sure everything ran smoothly for us.
MOST MEMORABLE MOMENT? After all the pre-ceremony nerves, it was a wonderful moment to walk outside and be greeted by the cheers and throws of confetti from all our family and friends. We both couldn't stop grinning and I think will always look back on that moment just after we made our vows as a really clear and happy memory from the day.
ANY OTHER DETAILS THAT HELP TELL THE STORY OF YOUR DAY? We had an intimate meal the night before with both families coming together before the chaos of the big day. It was really nice for the families to get to know each other as some members hadn't met before.
On the morning we each had bridesmaids breakfast and a groomsman breakfast to start the day of feeling relaxed, and to make sure we actually ate!
Food was a key thing for us for the whole day. We didn't want anyone to feel hungry so we served lots of canapes after the ceremony, a family style meal with lamb shoulder and lots of side dishes to go with, as well as two desserts. And if that wasn't enough we put on a cheese and charcuterie station for the evening, along with a selection of different cakes.
For the running of the day we felt that we had a good balance of time spent with our guests and away with Kylee, our photographer. Having that time just the two of us to capture our couple shots was really special and we are thrilled with the images we got back.