It was during a day trip to a white sandy beach on an uninhabited island in Palue – a country composed of hundreds of islands in Micronesia – that Benoit proposed to Gloria. It would take a fairly epic location for their wedding to top it and the South of France didn't disappoint. CHATEAU DES BARRENQUES, a peaceful haven in the heart of Provence, offered them plenty of space for family and friends to relax and enjoy the event. Inspired by the laid-back, slower pace of living in this part of the world, they chose a soft and romantic aesthetic for their day and had New York wedding photographer SOPHIE KAYE there to document all the festivities.
We loved our outdoor ceremony which was conducted in three languages: english, french, and mandarin. One of our favourite moments was when we took a small break during our cocktail hour to go outside of the Chateau grounds in a wheat field for some photos. It was great to have a few quiet moments in addition to capturing amazing photos right before sunset.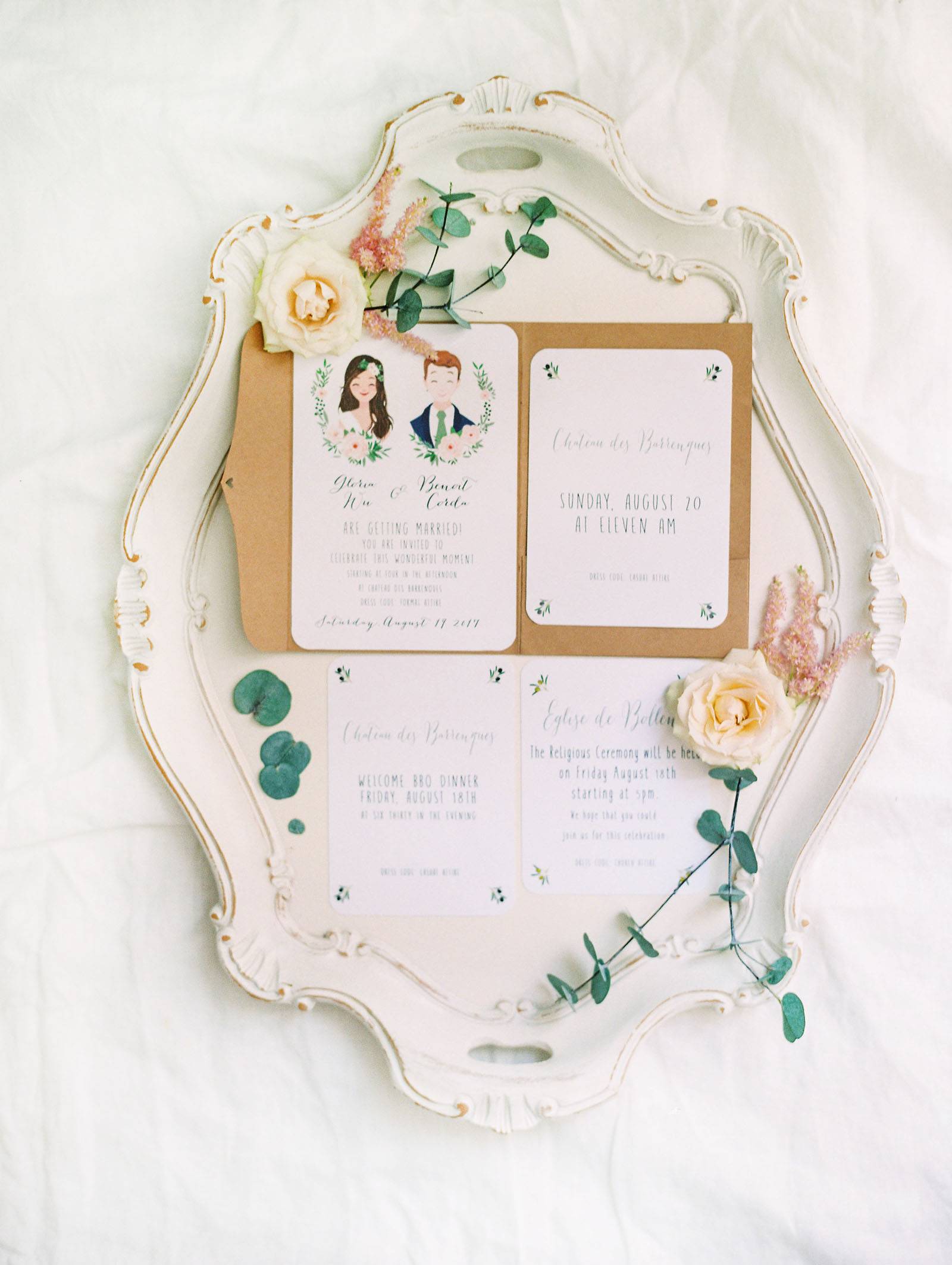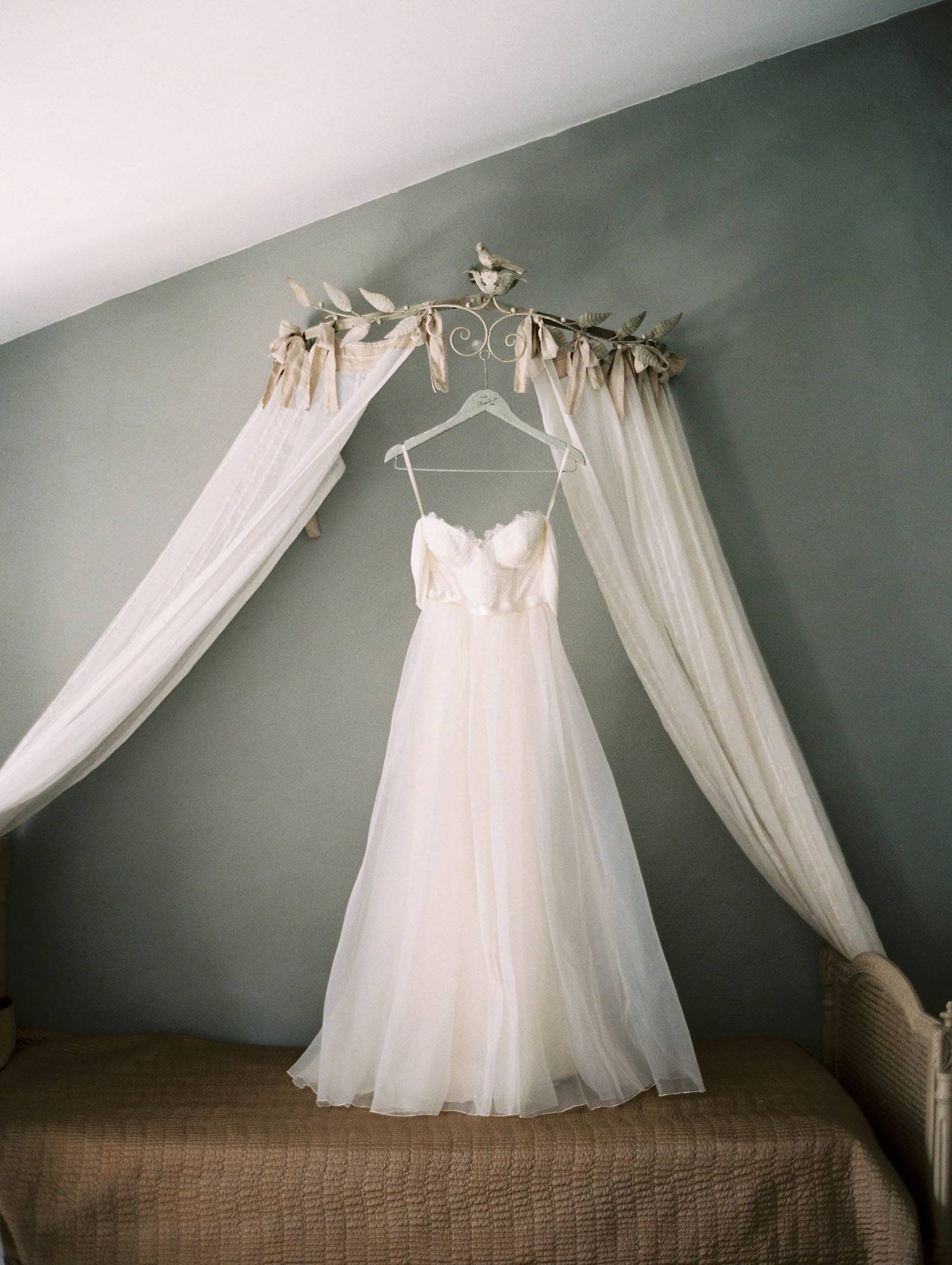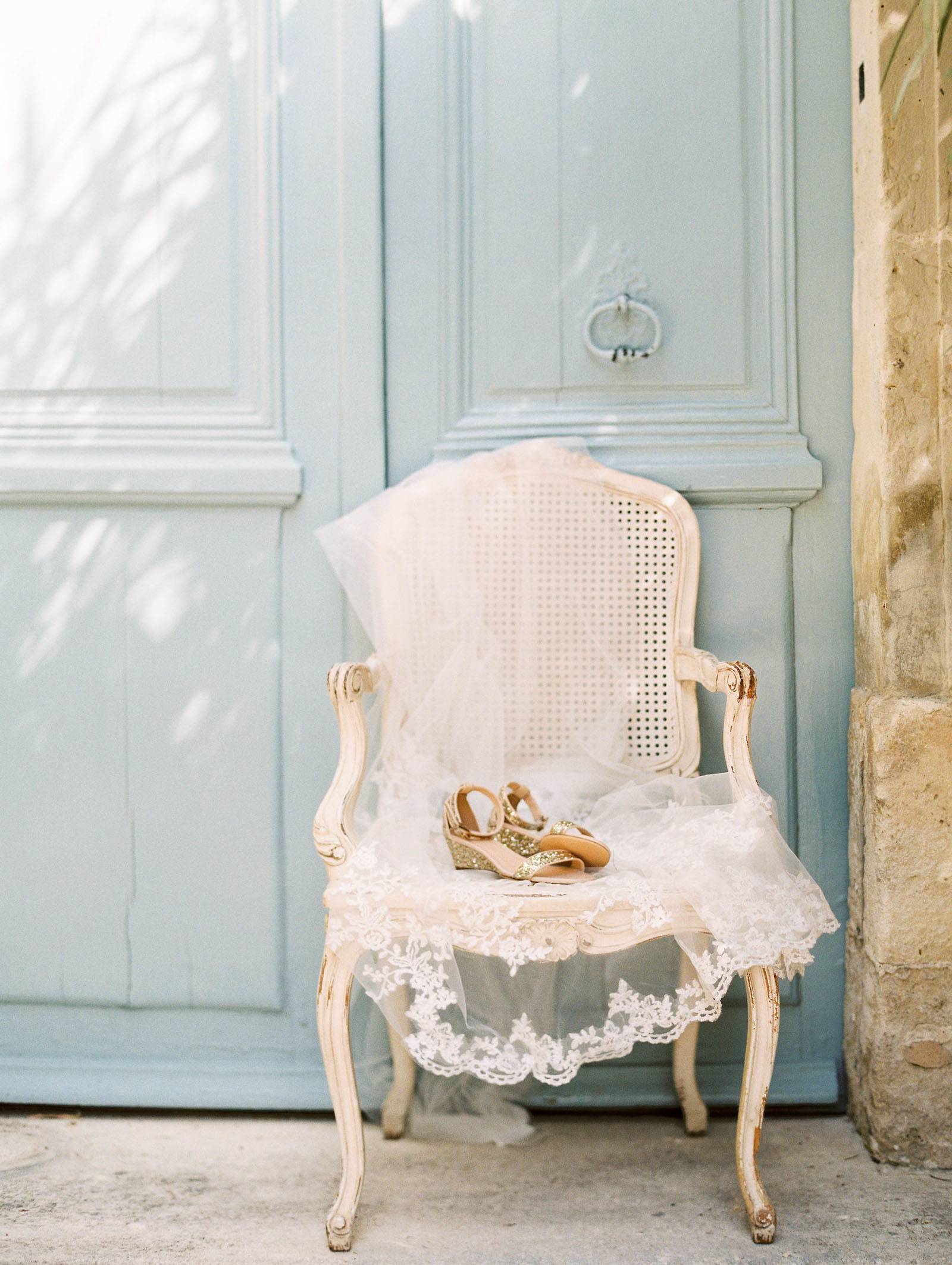 A huge thanks to New York wedding photographer SOPHIE KAYE for sharing this beuatiful Provence wedding with us. As a master of capturing the most romantic and feminine of images we highly recommend Sophie if you're on the lookout for a New York wedding photographer. Sophie says, "I am a huge fan of couples intensely in love, who care most of all about the experience of their wedding day and spending it with family and friends. Having an intimate wedding in central park surrounded by the ones you love? That sounds right up my alley. Eloping to Rome to say your vows on a hillside in the middle of some ruins? Yeah, that too. Of course we'll get beautiful photos of you and your bridal party, and I won't miss your cake cutting. But I for sure won't be passing up photos of you and your new husband sneaking away to watch the sunset or your dad crying during your first dance." You can see more of Sophie's work in our Vendor Guide here.