Kate & Marvin weren't going to have a wedding at first. It wasn't until attending a wedding at their eventual venue of MARAVILLA GARDENS in Camarillo, Southern California, that they were convinced it was right for them to do. Photographers THE GREAT ROMANCE were the ideal choice to capture their celebration in such a romantic and timeless manner. Kate looked like a modern day princess in her VERA WANG wedding gown whilst her bridesmaids' wore strapless DONNA MORGAN gowns in a pale cappuccino shade.
From the groom: "We have to say that getting married and having a formal ceremony and wedding was one of the best decisions we've made, and contrary to popular belief, married life really does keeps on getting better with time! Looking back on our journey to getting to this point, I can't imagine we ever considered not having a formal wedding. It was not until we went for a friend's wedding at MARAVILLA GARDENS - a truly charming and magical venue with a rustic vineyard, farm, and backwoods feeling all-in-one tucked away on the outskirts of Camarillo, California - that caused us to change our minds.
After all, the best part of weddings is it's ability to bring close friends and family - many who you haven't seen in years - together to catch up on each others lives and celebrate everyone's life in general. Maravilla is such a perfect venue for this as it inspires a truly laid back but superbly wondrous and breathtaking atmosphere to put your guests at ease and feel comfortable as if they were at home, and let loose, have fun, drink, and be merry - the latter of which is really the main purpose of a wedding! Seeing so many of our favorite people - both family and friends from near and far -- was one of the greatest joys of having our wedding."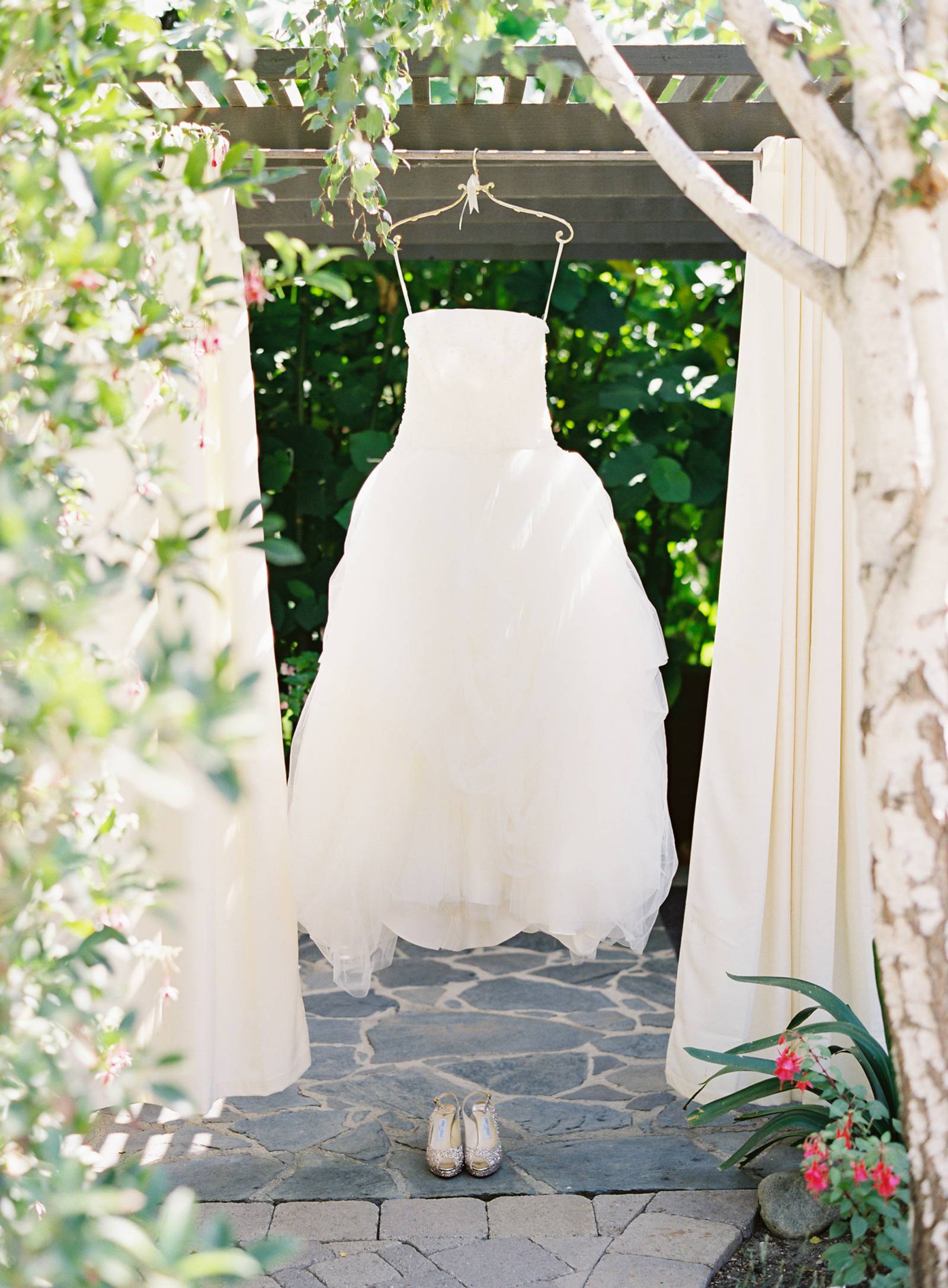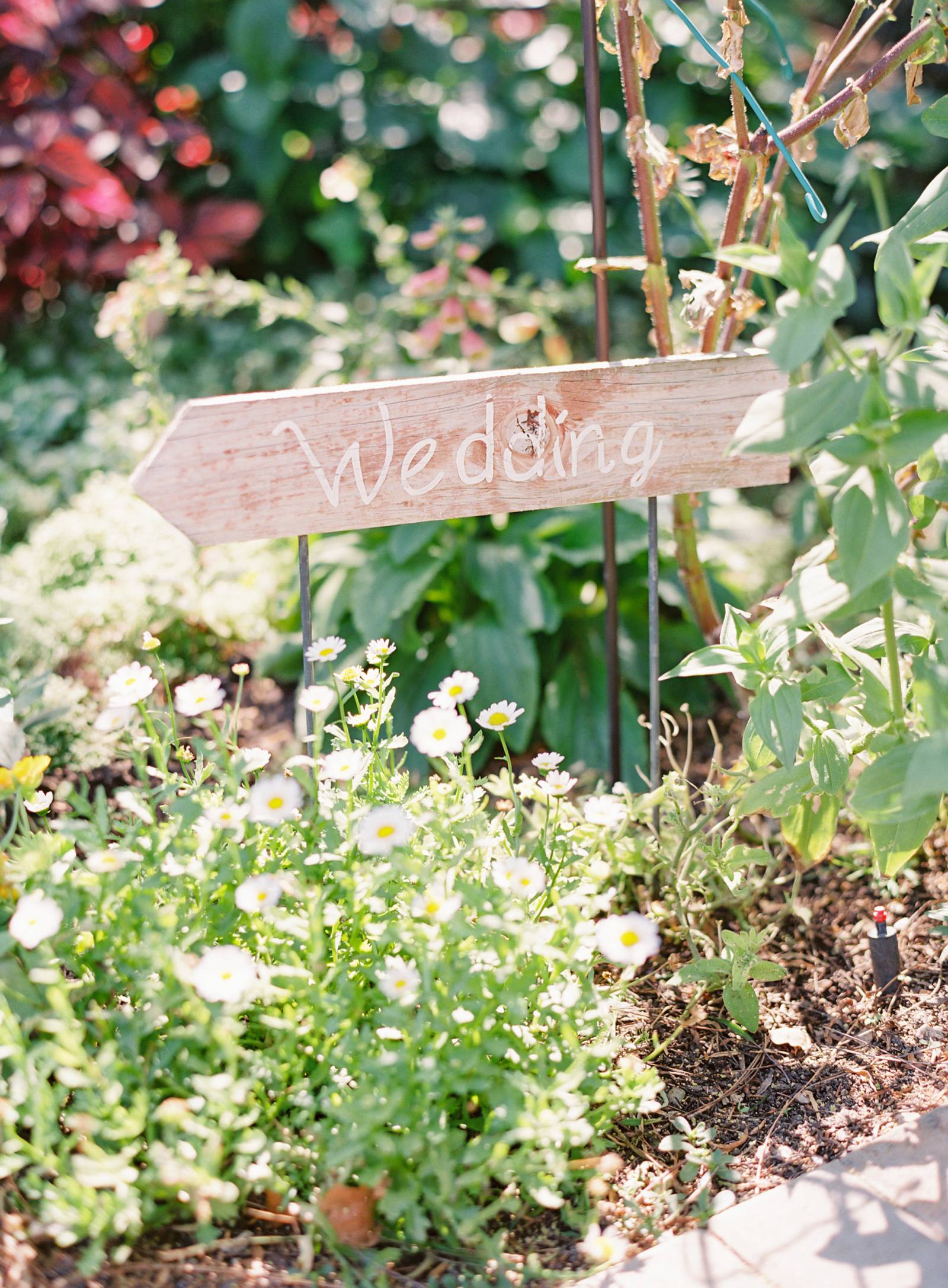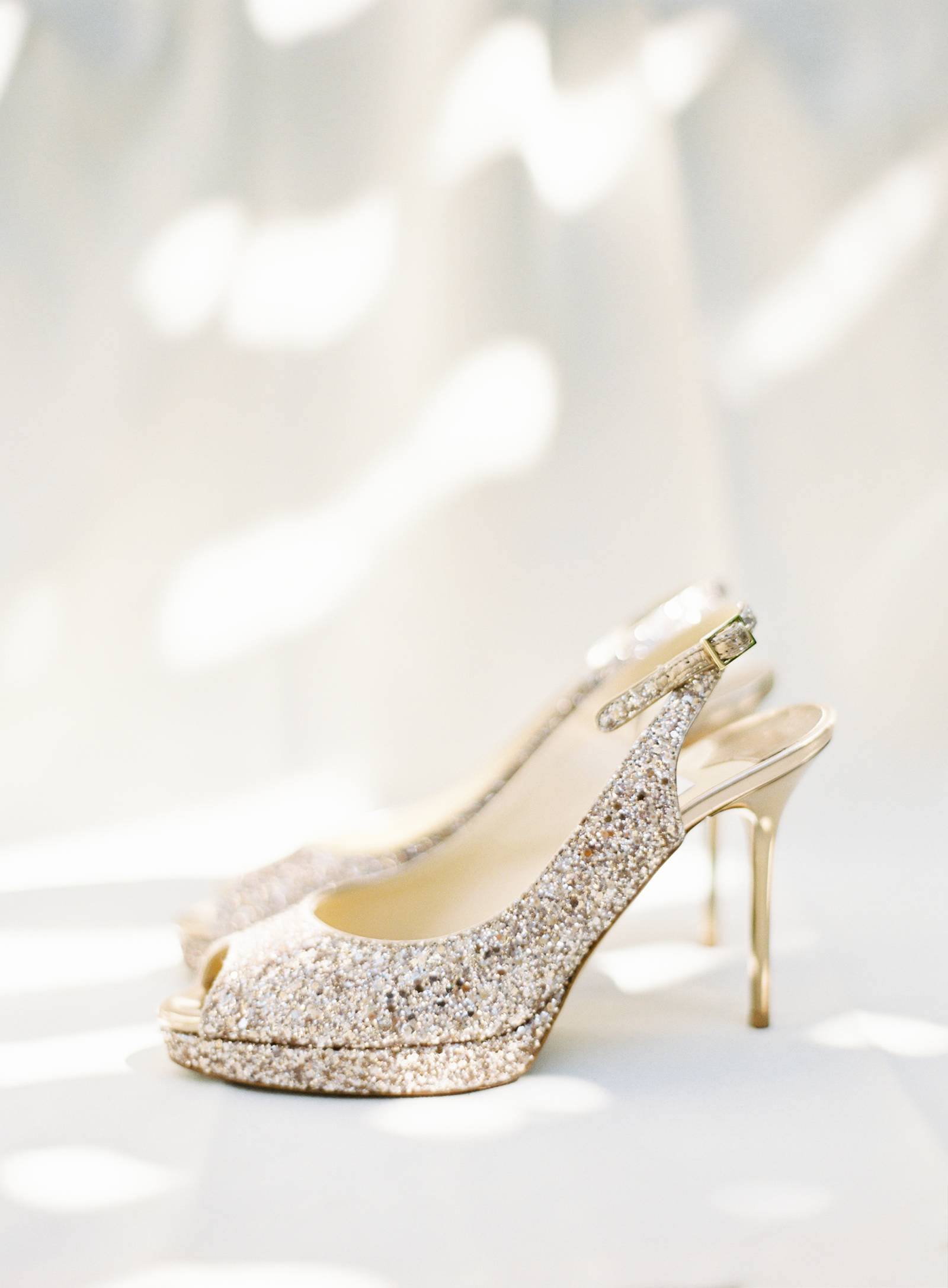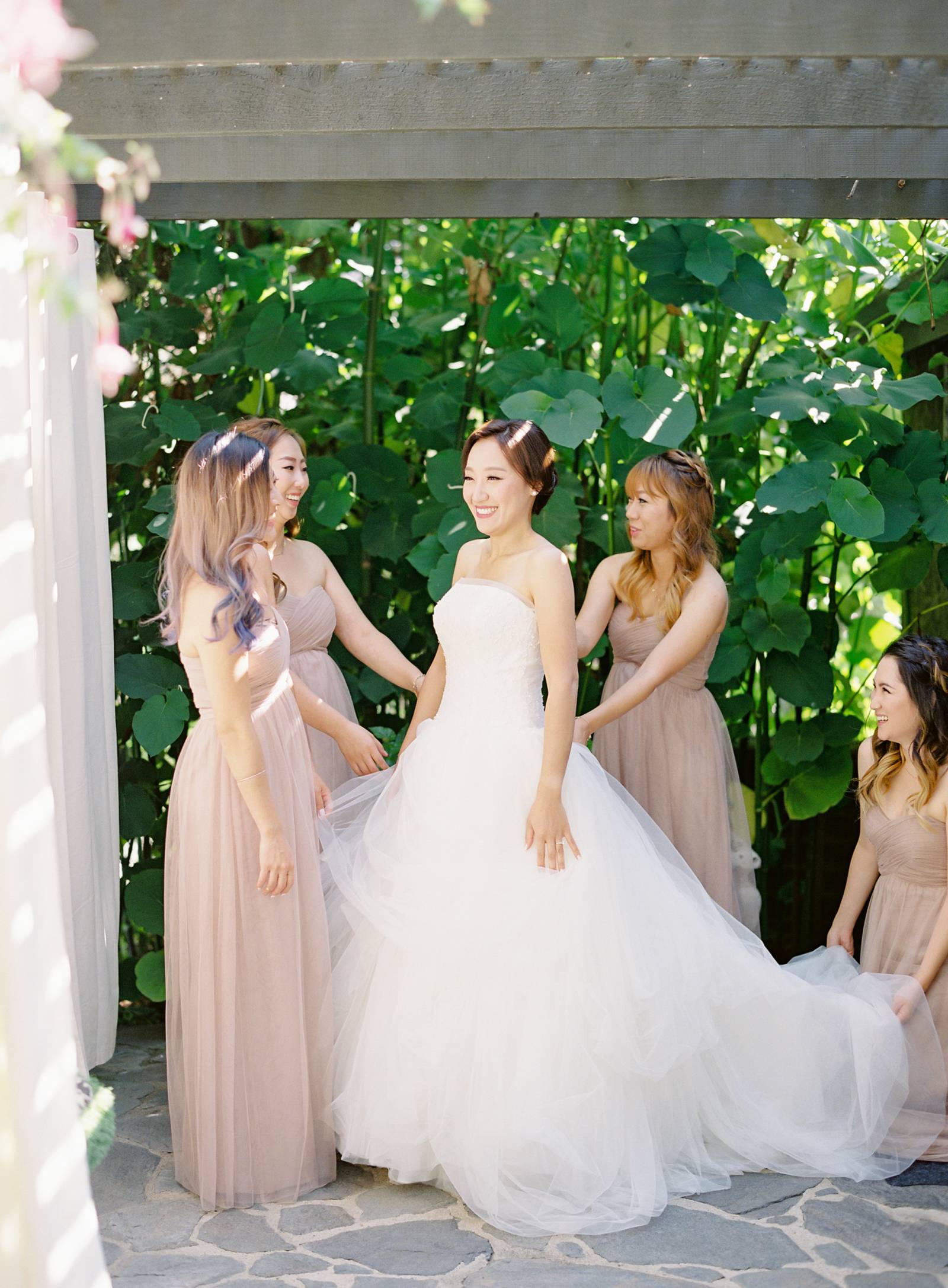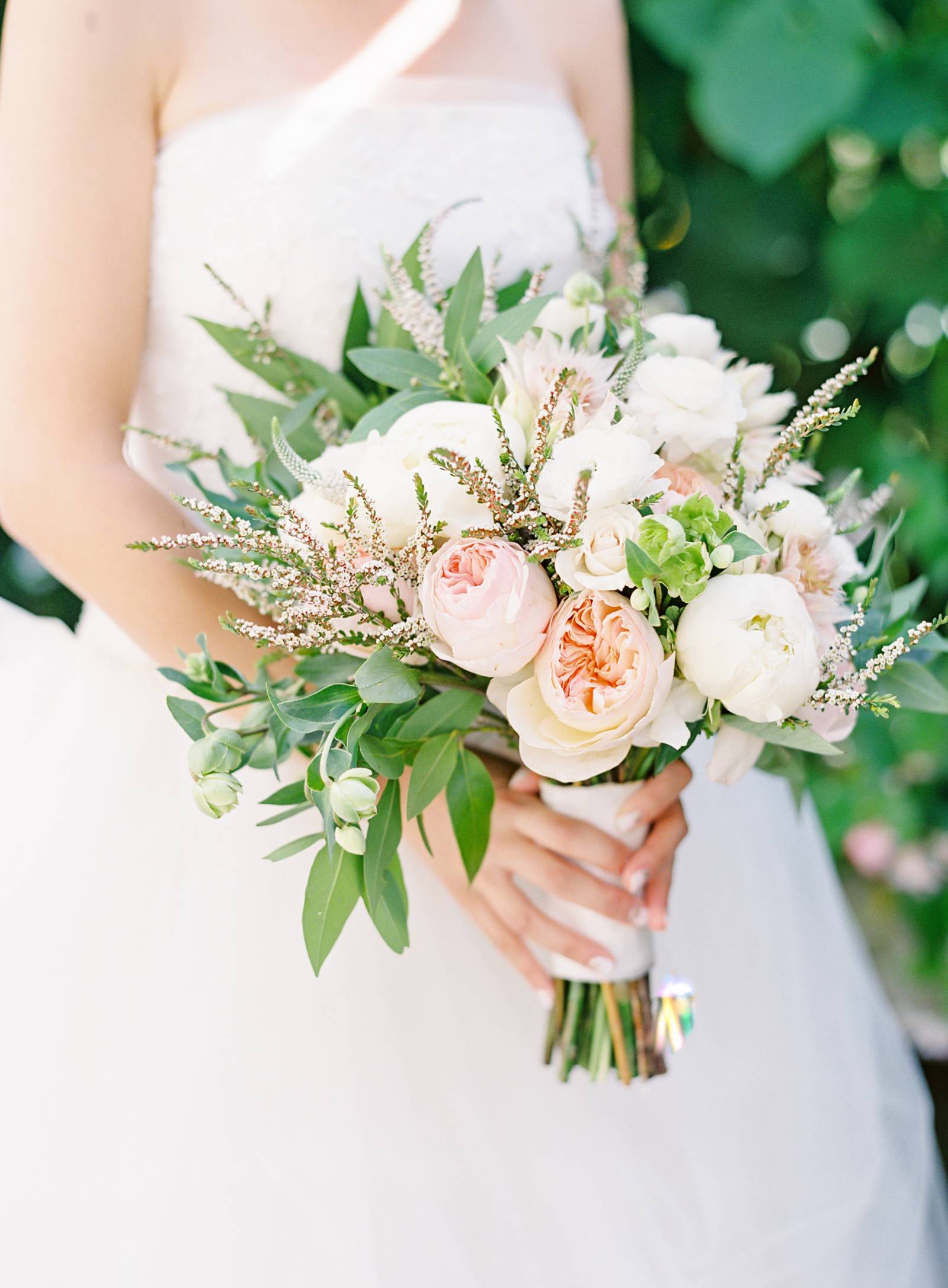 TELL US ABOUT YOUR PROPOSAL: Hiking Santa Monica mountains at the highest peak at Sunset overlooking the city with our dog Mocha.
TELL US ABOUT FINDING YOUR WEDDING DRESS: We initially went to a boutique wedding dress shop in Santa Monica which had beautiful dresses but was really out of our budget, and afterwards, visited David's Bridal where we found a perfect Vera Wong dress which was not only beautiful but also a steal!
WHAT WAS THE INSPIRATION BEHIND YOUR WEDDING LOCATION/STYLE? We had gone to a friend's wedding at Maravilla and fell in the love with the casual and easy going nature of this beautiful rustic venue.
ANY DIY ELEMENTS? Not many except for a couple of beautifully taken engagement photos by Great Romance Photography which were held down in wooden photo holders rather than frames to complement our rustic venue, as well as a chalk board displaying our specialty drinks.
FAVOURITE DETAIL OF THE DAY: Seeing so many good friends and family all in one place and all at one time really made our day!
WHAT ADVICE WOULD YOU GIVE OUT TO A COUPLE PLANNING THEIR WEDDING? Enjoy the moment, relax, and don't get too focused on the details. Trust your vendors to do a great job - after all, you've only done it probably once (in our case) or maybe a few times, whereas they've done it many!
IS THERE ANYTHING YOU WOULD CHANGE OR DO DIFFERENTLY? No. Don't make the mistake we almost made of not having a wedding! Despite all the frustrating and seemingly irrational aspects of having a wedding, it really was one of the best decisions of our life!