Love in the time of Covid! It's a challenge - to say the very least. However whilst the pandemic forces everything to stop, we wholeheartedly believe that love should never be postponed. GAILLARD MATHIEU captured Fitria & Wakid's beautifully intimate celebration in Indonesia at the bride's family home which proved to be perfect for the small gathering. Inspired by modern designers, they went with a classic contemporary style, incorporating decadent elements like orchids, a couture gown and an elaborate invitation suite by one of our favourite designers VERONICA HALIM. Go ahead and feast your eyes on this beauty - wedding don't get much more gorgeously stylish than this!
The beautiful bride tells us, "Without sacrificing safety and social distancing, we managed to celebrate our love intimately with our closest relatives. The wedding was the perfect beginning to our marriage. We are thankful that we chose the right and expert vendors that made our wedding into a small but memorable event."
HOW DID YOU MEET? We met by destiny; Wakid saw me at an event and I suddenly popped up in his instagram explore.
TELL US ABOUT YOUR PROPOSAL: the proposal was very personal. I was surprised nevertheless and unprepared.
TELL US ABOUT FINDING YOUR WEDDING DRESS: I didn't have much time to find the dress.The akad dress was made a month before the wedding by Vera kebaya who has dressed me a couple of times for her book photoshoots. The night gown was custom made with corset and fitted silhouette.
DID YOU HAVE ANY DIY ELEMENTS? We decided to use traditional Indonesian songket , tenun and attire for the akad because we love our country's culture. Although Wakid is from Iraq and I am Chinese Indonesian, we are proud to be Indonesian.
DESCRIBE YOUR WEDDING FLOWERS: The flowers were dominated by orchids that symbolise beauty and sensuality in a purest form.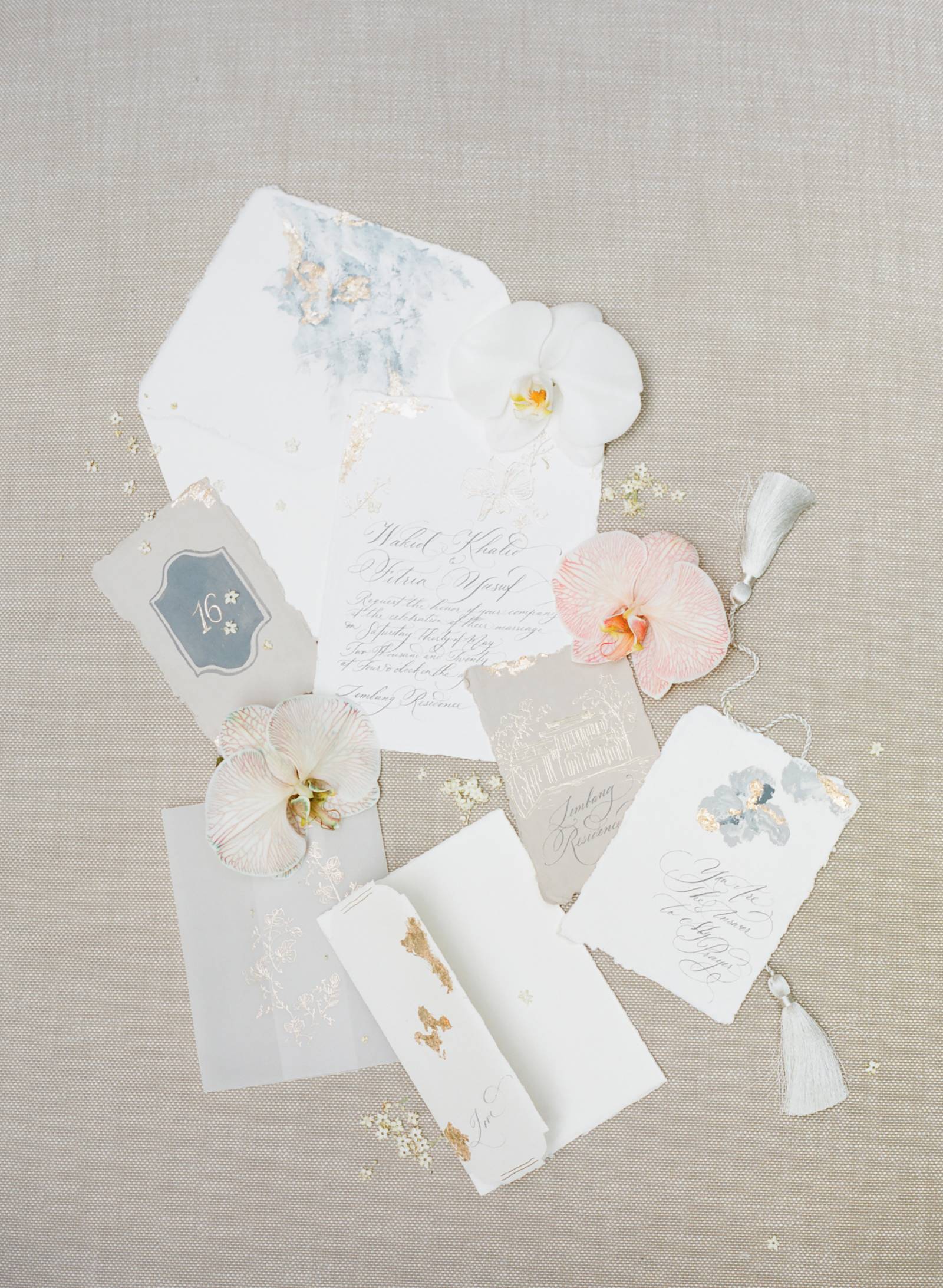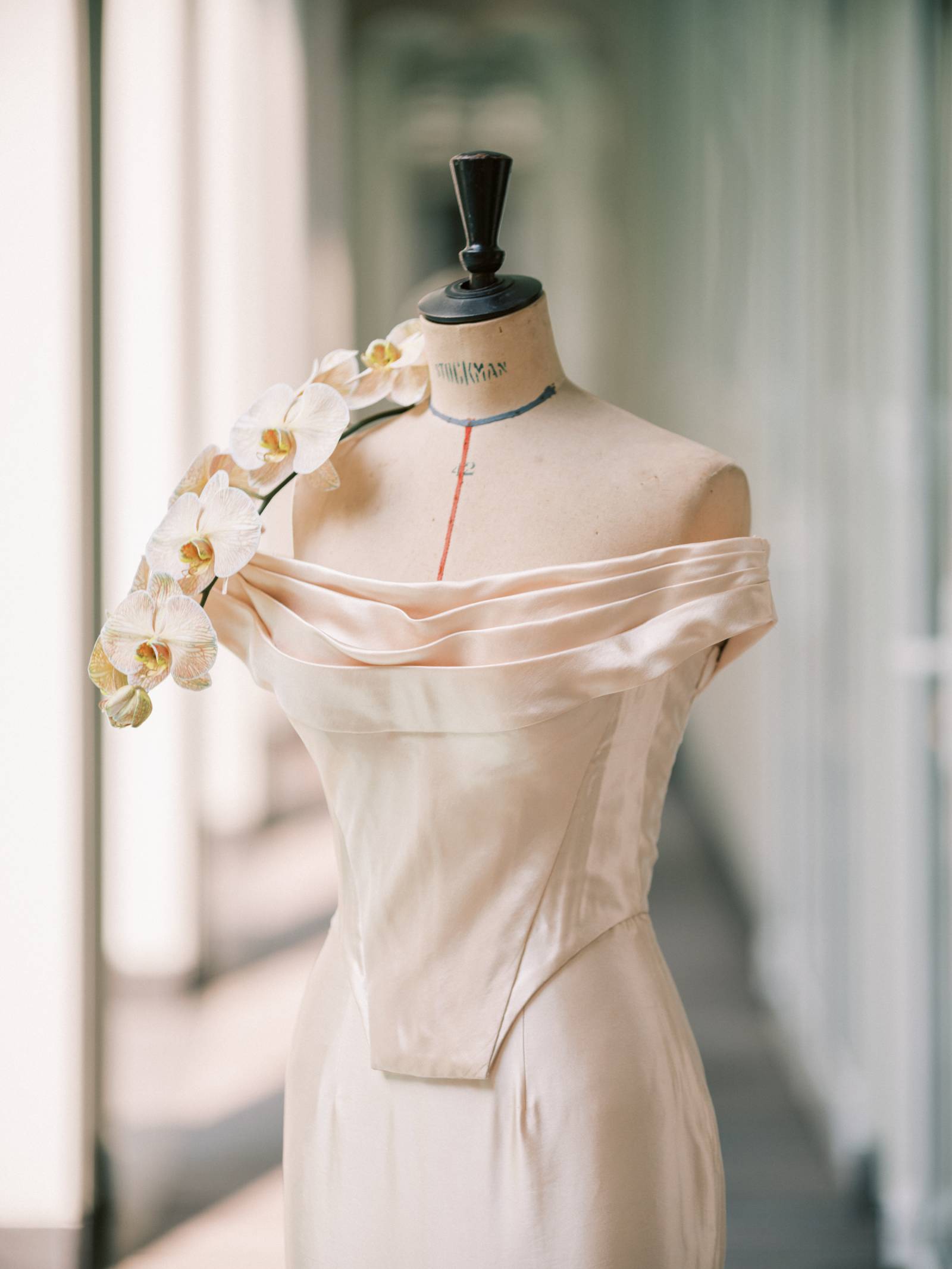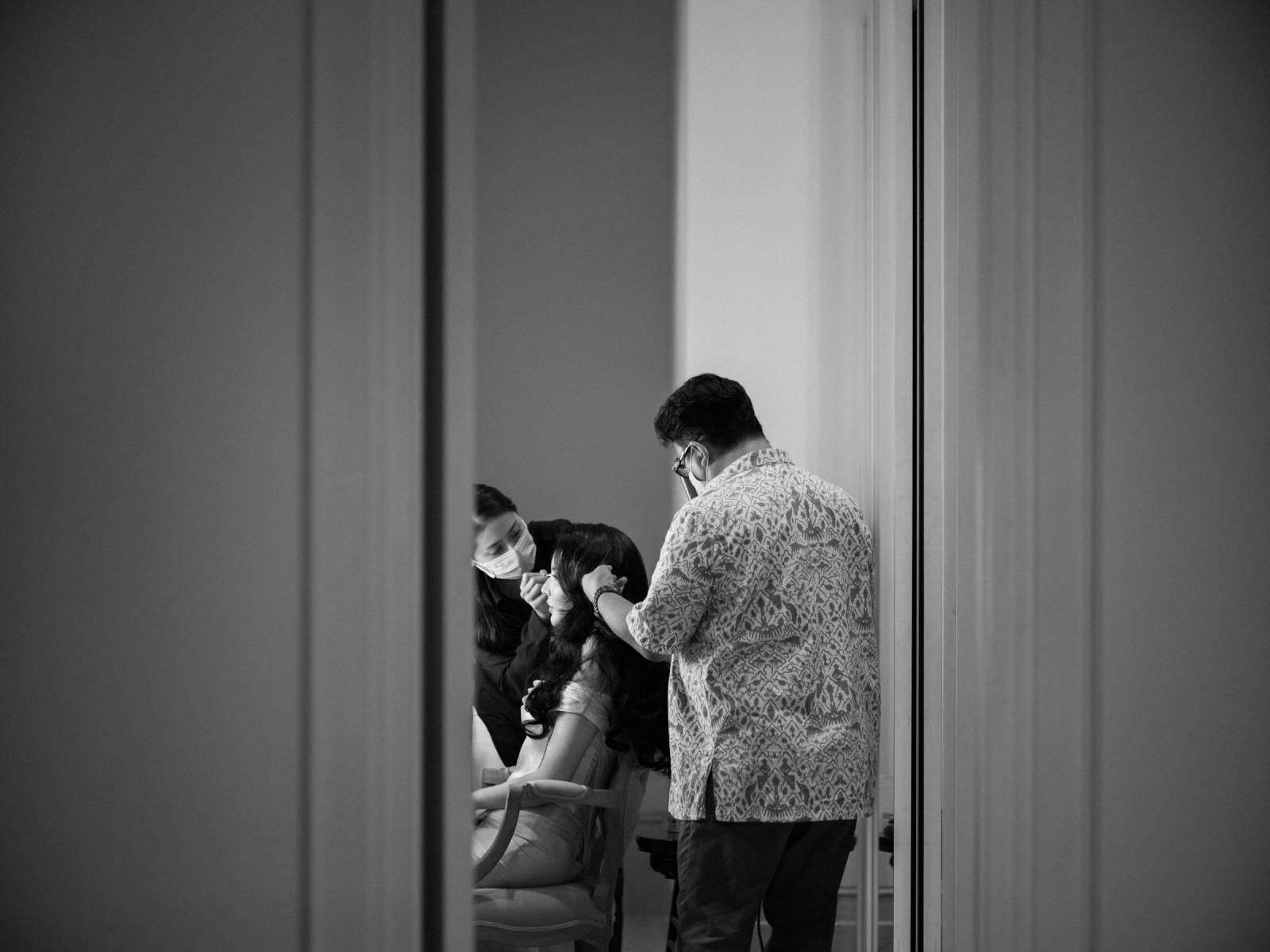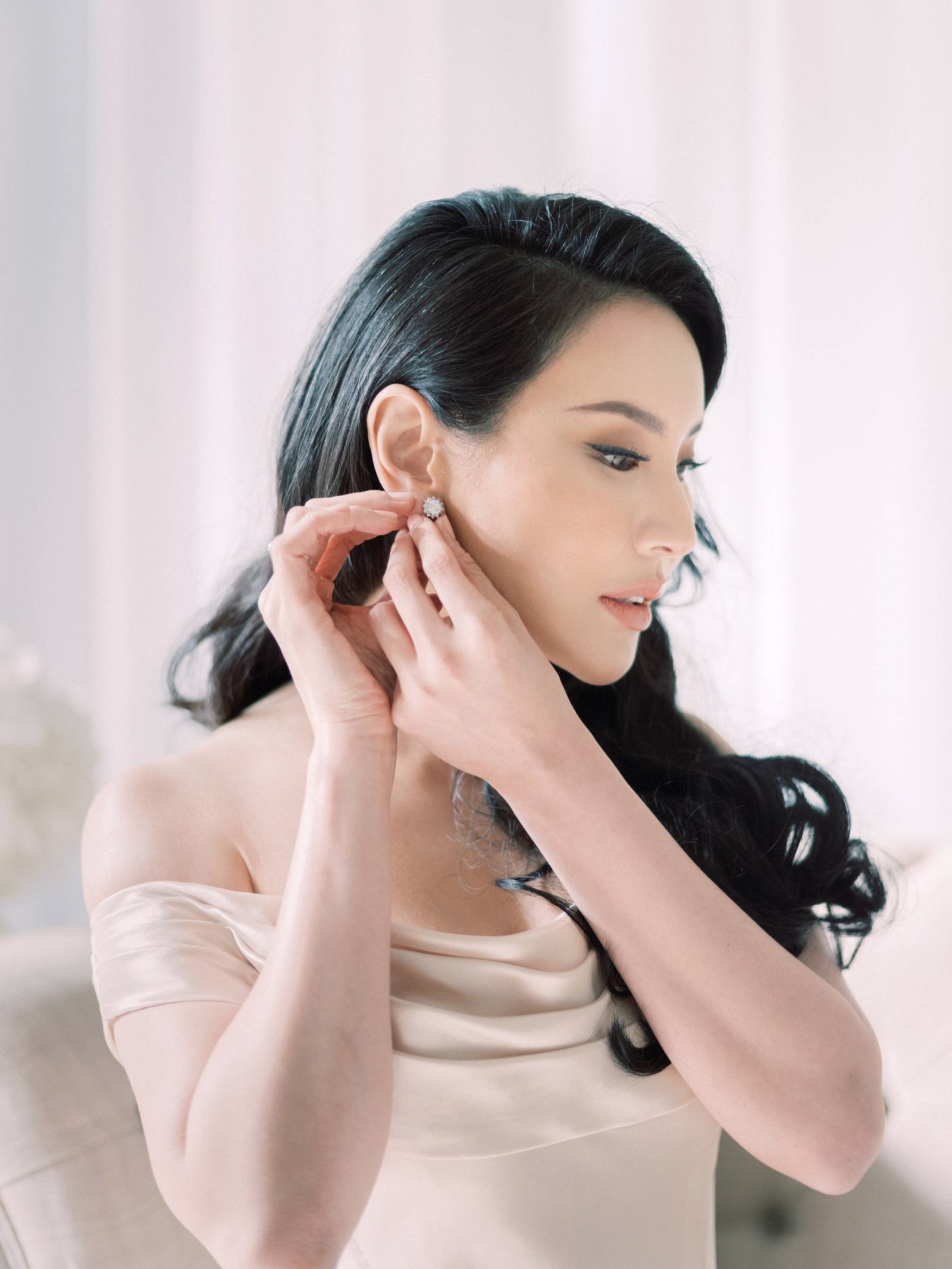 FAVOURITE DETAIL OF THE DAY: Favourite details are the orchid statue and definitely how dapper and elegant everyone looked that evening.
WHAT ADVICE WOULD YOU GIVE OUT TO A COUPLE PLANNING THEIR WEDDING? Advice is to be relaxed and to focus on your partner rather than any other thing . At the end it is your special day together. You don't have to impress the whole world or anyone with the party. What matters is your partner and your loved ones, nothing is perfect.
MOST MEMORABLE MOMENT? Most memorable is having my closest ones together in a very private event during this pandemic situation. Honestly everyone that matters was there to give their blessing and that was the highlight.
WHAT ASPECT OF THE WEDDING WAS THE MOST IMPORTANT TO YOU BOTH? The event was perfect - everything went very well!
ANY OTHER DETAILS THAT HELP TELL THE STORY OF YOUR DAY? Wakid and I slow danced serenaded by our favourite songs performed by the wedding singer it was magical
TELL US A LITTLE ABOUT YOUR HONEYMOON: Our honeymoon is yet to be determined since we cannot travel anywhere yet. We might go to English countryside but as for now, everyday is a honeymoon with my husband.
IS THERE ANYTHING YOU WOULD CHANGE OR DO DIFFERENTLY? I wouldn't change anything.