We're off to Miami this morning with this lush tropical feeling wedding by MERARI PHOTOGRAPHY. With their home town of Chicago having unpredictable weather all year round, Alanna & Mike headed to Miami where his parents had just moved for a more reliable wedding day forecast. With a love for outdoor spaces and al fresco dining the couple hoped to incorporate this into their wedding as well as an abundance of greenery. Their gorgeous venue of VILLA WOODBINE offered them all this and more. From its long driveway to the serene fountain and ivy it was the perfect setting for their celebration. Wearing a gorgeous fitted gown from BIJOU BRIDAL paired with some stunning BADGLEY MISCHKA shoes Alanna looked at an absolute picture of perfection!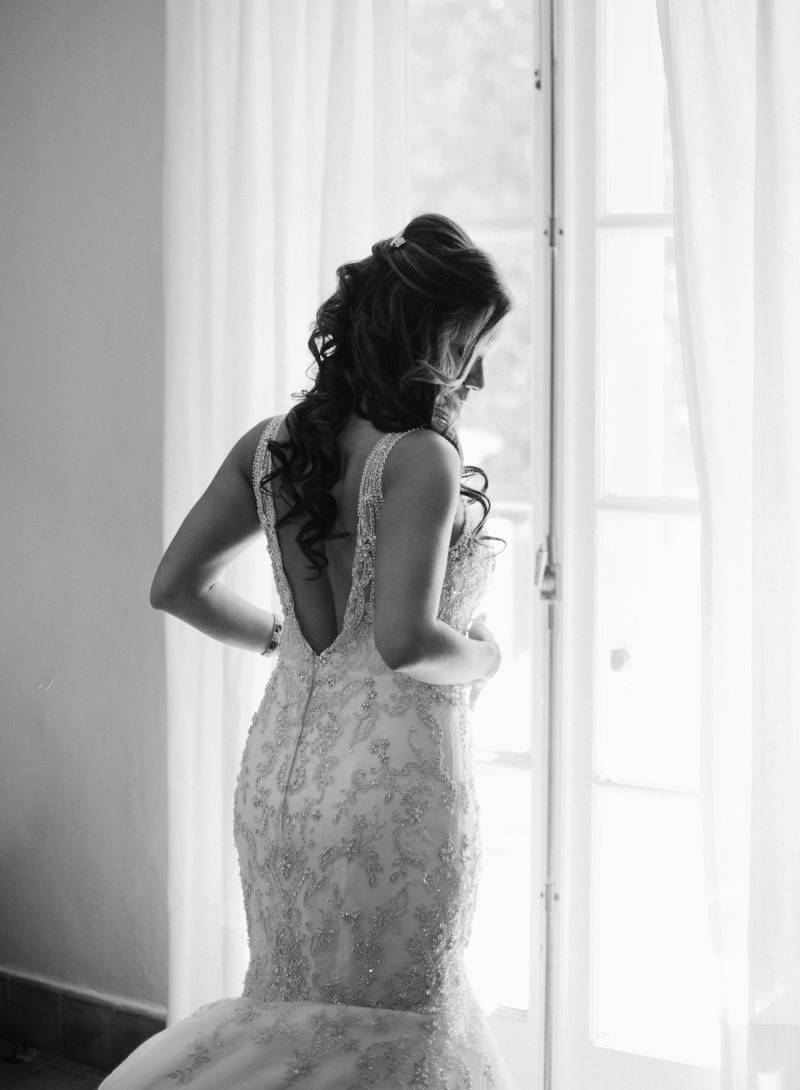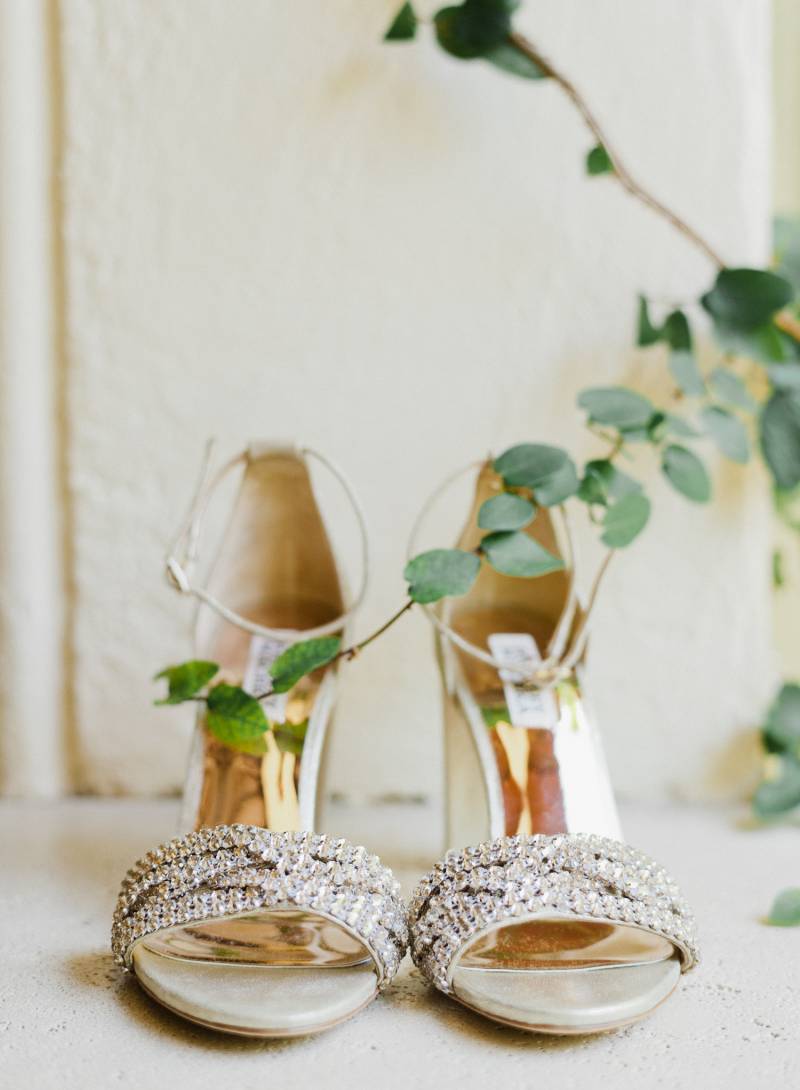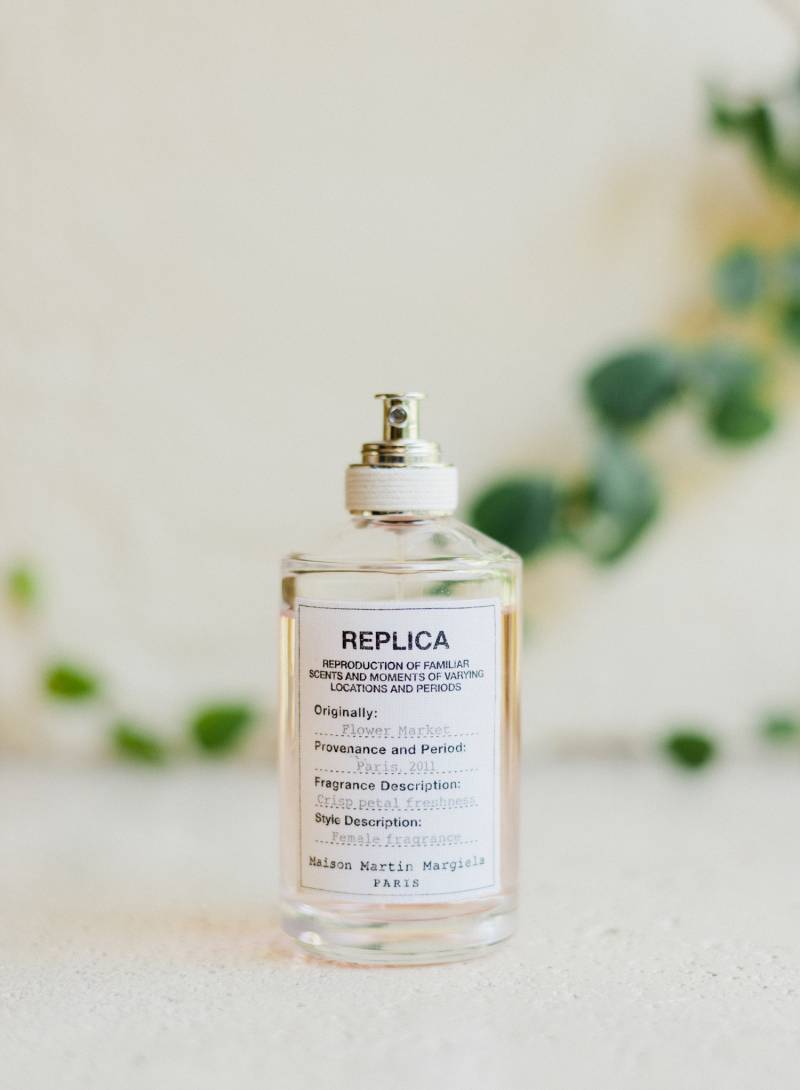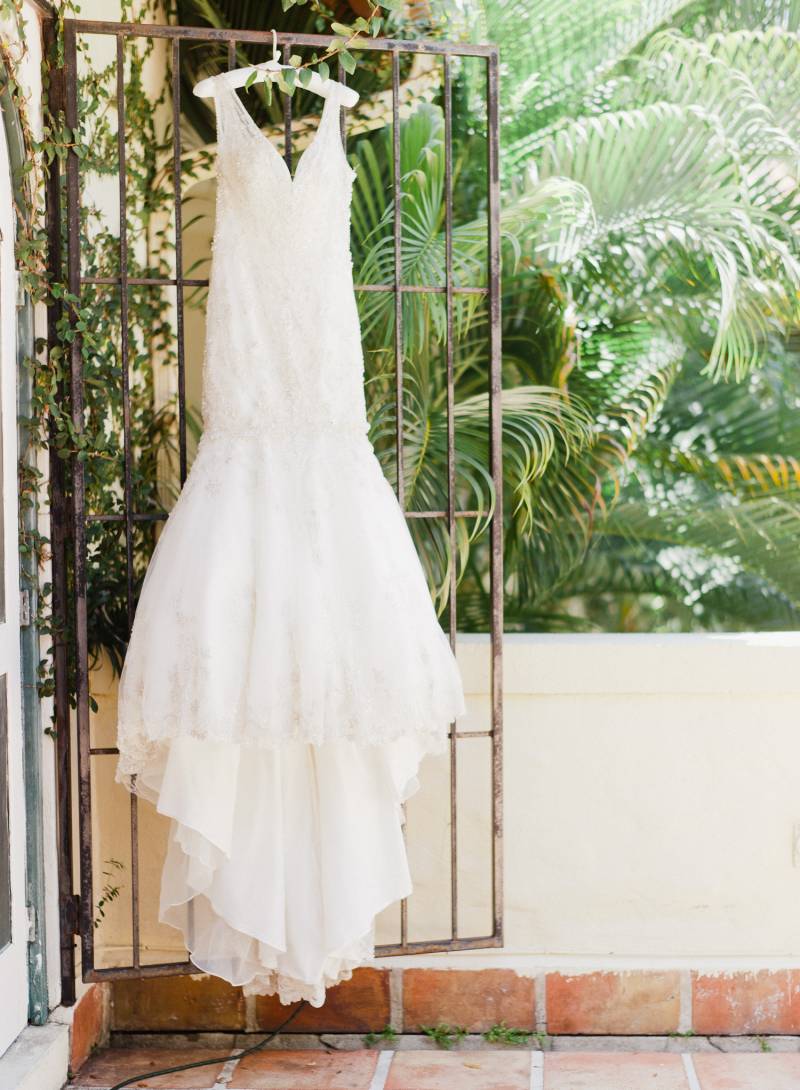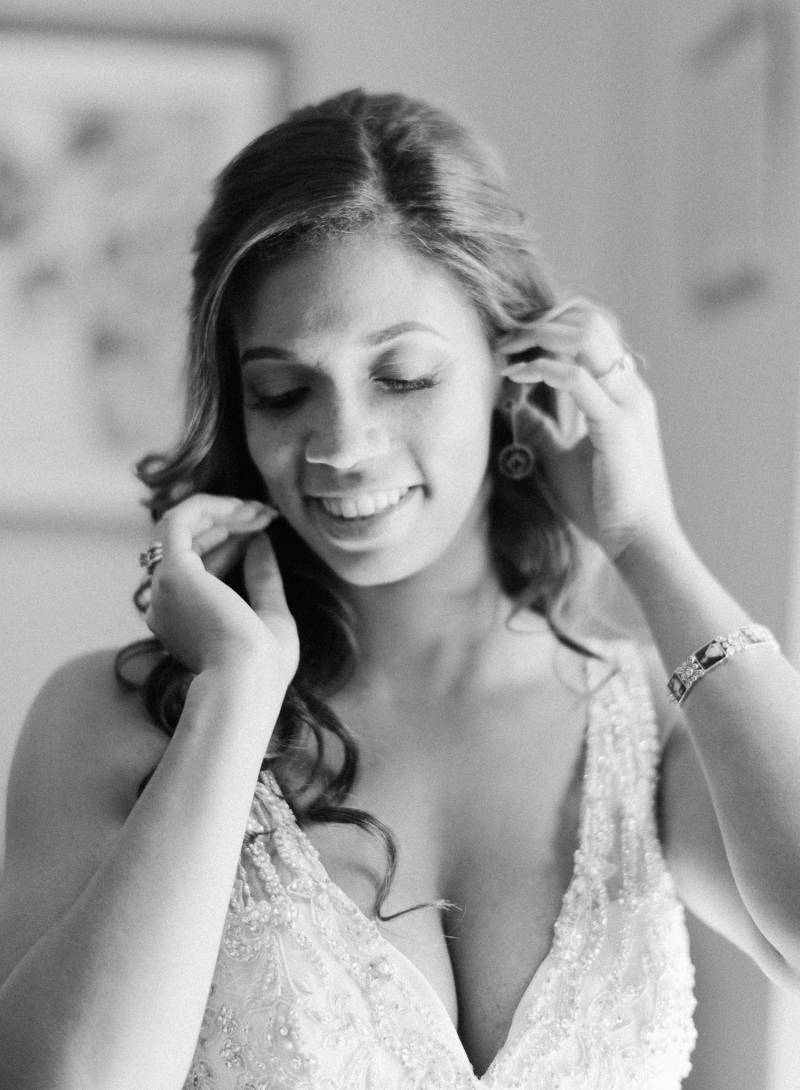 HOW DID YOU MEET? We are high school sweethearts and met through a mutual friend. It was a chilly February afternoon when I was invited to Mike's house to hang out with a few friends. We really hit it off, except he didn't call me until a good week after Valentine's day had passed. I guess he didn't want the commitment.
TELL US ABOUT YOUR PROPOSAL: We were on a weekender in NOLA with another couple for Halloween. After brunch, we returned to our hotel to cool off from the Louisiana heat. Mike told me he needed to take care of something at the front desk. He left me alone and I exhaled deeply, "Why is he acting so strange?" He called me moments later to tell me that he had met a group of 'really fun people' that wanted to go out on Bourbon Street that night and I should come to their hotel room for a drink. I begrudgingly left the hotel room to meet him. I opened the door and immediately saw a rose petal on the ground. I knew. After he proposed, he asked me to open the bathroom door. The door revealed a group of our best friends who had flown in to celebrate our engagement. Needless to say, we sure met up with some 'really fun people' that wanted to go out on Bourbon Street!
TELL US ABOUT FINDING YOUR WEDDING DRESS: I'm the type of gal who will shop online for 4 hours and not buy a single thing. Therefore, finding a wedding dress was a unique challenge. Many dresses and two stores later, I decided on the most-sparkly, most-beaded dress in the entire boutique. No regrets.
DESCRIBE YOUR WEDDING FLOWERS: Lush arrangements of peonies and garden roses with touches of blue.
FAVOURITE DETAIL OF THE DAY: The tile place cards were by far my favourite detail. It was one of the details I had decided on very early in the planning process. Having this unique, personalised element helped set the tone for how intimate the affair was.
WHAT ADVICE WOULD YOU GIVE OUT TO A COUPLE PLANNING THEIR WEDDING? Embrace referrals from the pro's you hire. We were blessed to find a network of vendors who not only work together often, but actually enjoy working together. It made the process seamless.
MOST MEMORABLE MOMENT? The most memorable moment was walking out to see Mike for our first look. I was suddenly very nervous to see him and had to gather all of my strength to leave the bridal suite. He turned to me during the first look and I thought I might ugly cry in that very moment.
ANY OTHER DETAILS THAT HELP TELL THE STORY OF YOUR DAY? My mother passed away from cancer when I was 19. To honour her memory, I wore her wedding ring as well as a bracelet that featured several photos of us together. I'm glad she was able to watch over us that day! Additionally, I truly loved the flower covered candelabra. It was the most romantic detail to me and I loved how it framed our pictures at our sweetheart table.
TELL US A LITTLE ABOUT YOUR HONEYMOON: We kicked off our honeymoon in Hong Kong and then traveled to Bali. I'll never forget strolling through the Ubud Monkey Forest while taking photos. While we were posing, a monkey jumped on to Mike's leg - he was fascinated by whatever was in his pocket! Eventually, the monkey laid off, but now we can officially say that we've survived a monkey attack!