I'm quite sure there aren't many locations much more magical than the Bonneville Salt Flats in Utah that Shane & Rachel had their bridal photos at. Beautifully captured by Utah wedding photographer TYLER RYE they're mystical and enchanting and almost other worldly. Wearing a MONIQUE LHUILLIER gown Rachel looks to be floating over the ground!
"Having our bridal shoot at the Salt Flats was magical, to say the least. We really had no idea what to expect, but when we arrived at the Flats, we were blown away. There wasn't a cloud in the sky and the air was crisp. All we could see for miles was water and beautiful mountains in the background. It almost felt like we were walking on a lake because you couldn't see the ground. There is a peaceful calm when you are out there. It really is the perfect place to shoot because it is so easy to get lost in the moment. We instantly felt completely relaxed and were able to be ourselves, because there was nobody around us and we were surrounded by so much beauty. -We are so grateful that we have pictures to help us remember those moments forever."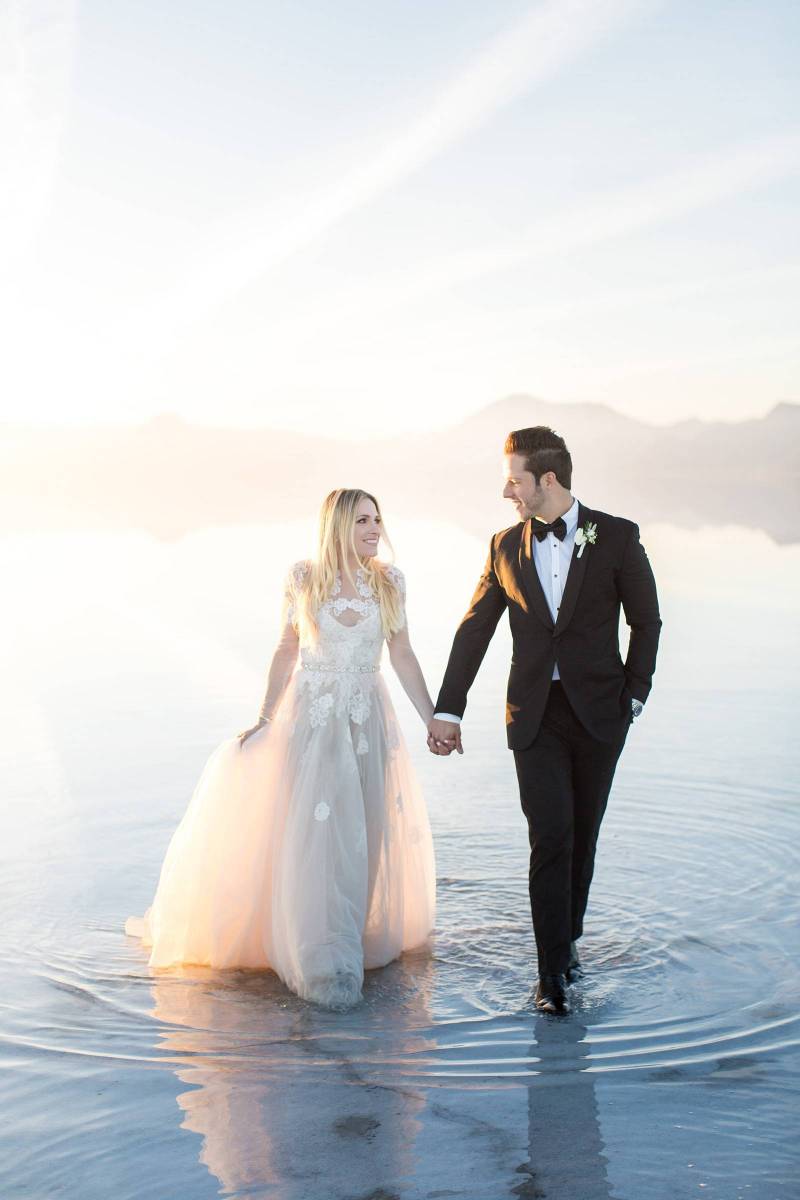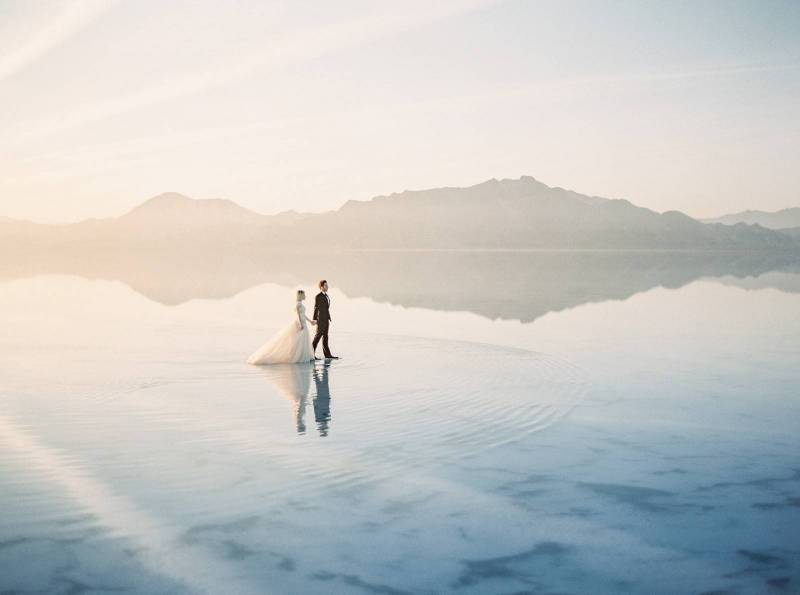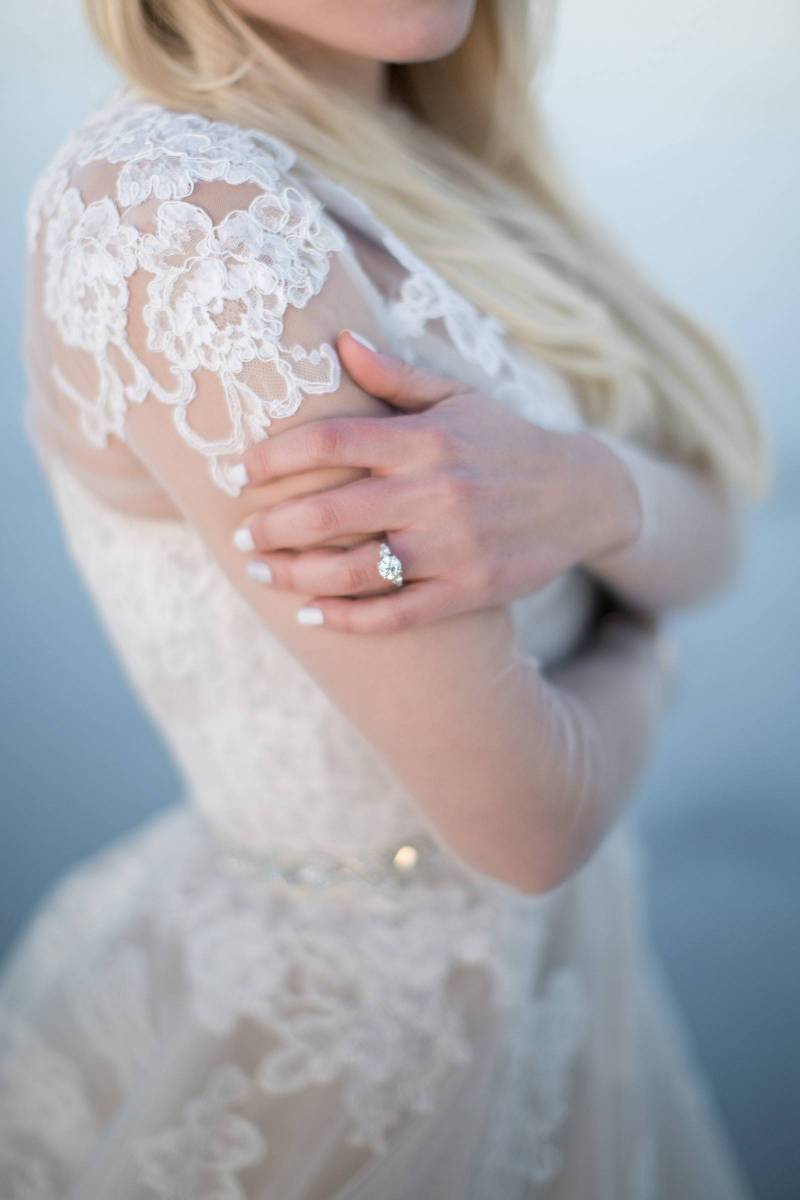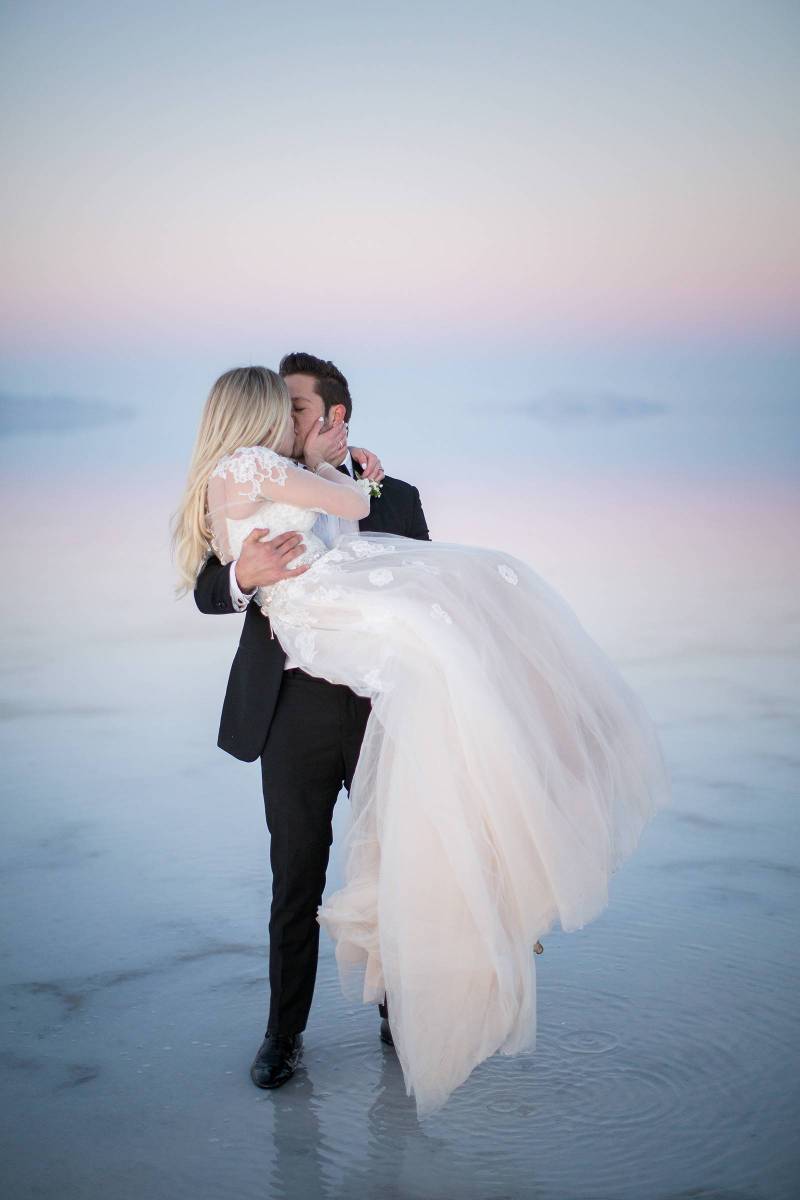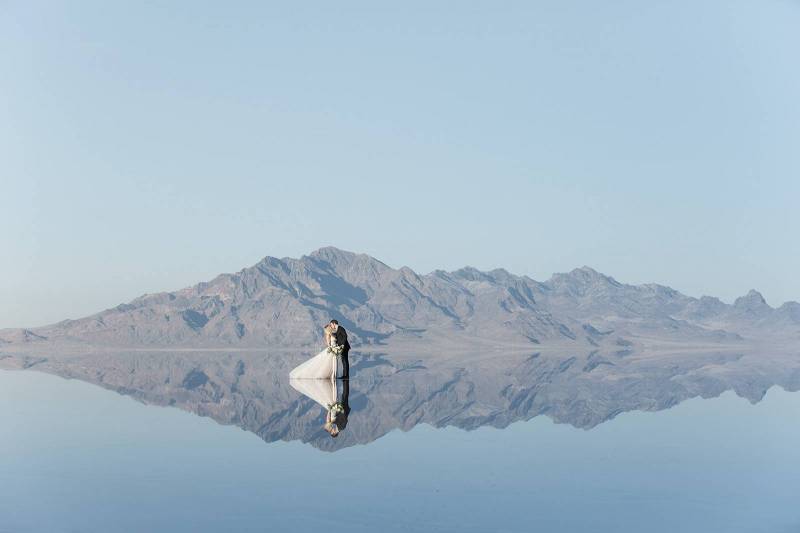 If you're a Utah bride and still on the lookout for a photographer head over to our vendor guide to see more of TYLER RYE'S work.