We began a new feature in Issue 14 of MAGNOLIA ROUGE MAGAZINE; Marriage files. Celebrating successful marriages. Celebrating love in the face of adversity. There won't be many couples that don't face trials throughout their marriage, but it's not something you envision having to face in the early blissful years. These tough times have a tendency to pull people apart or strengthen them to an extent you wouldn't think were possible. The beautiful and courageous JEN WOJCIK - a California Wedding Photographer - and her husband Leb were faced with the unimaginable - Cancer - after only a few short years into their marriage. These gorgeous images by Magnolia Rouge favourite ASHLEY KELEMEN captured in Ireland, celebrate their fifth wedding anniversary and I feel very honoured to have had Jen open up about their journey with us and wish them only the very best for a long and happy future together. Read on for a truly inspiring tale...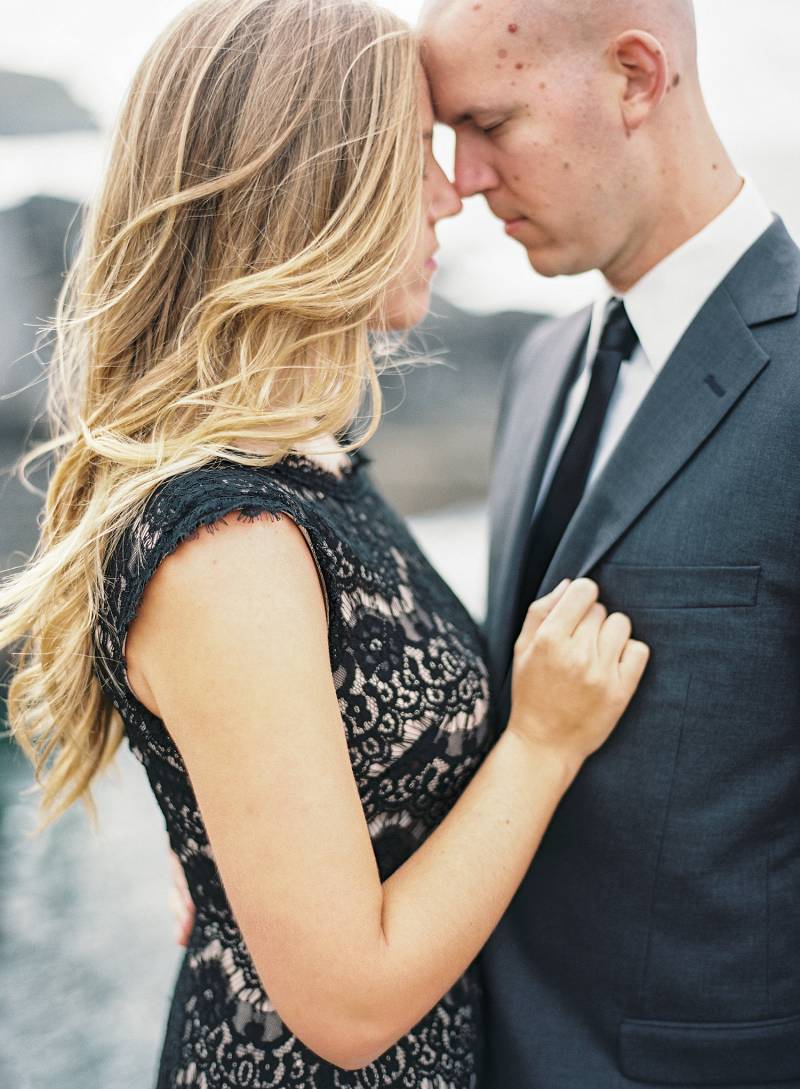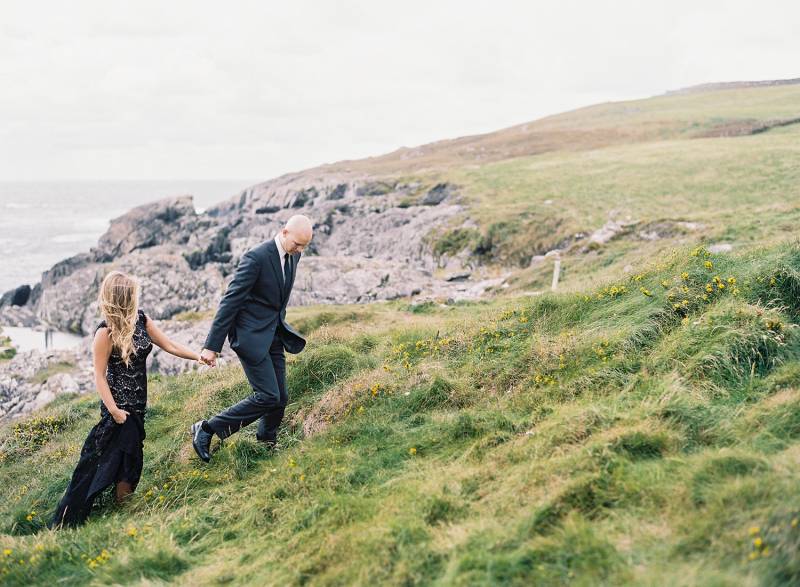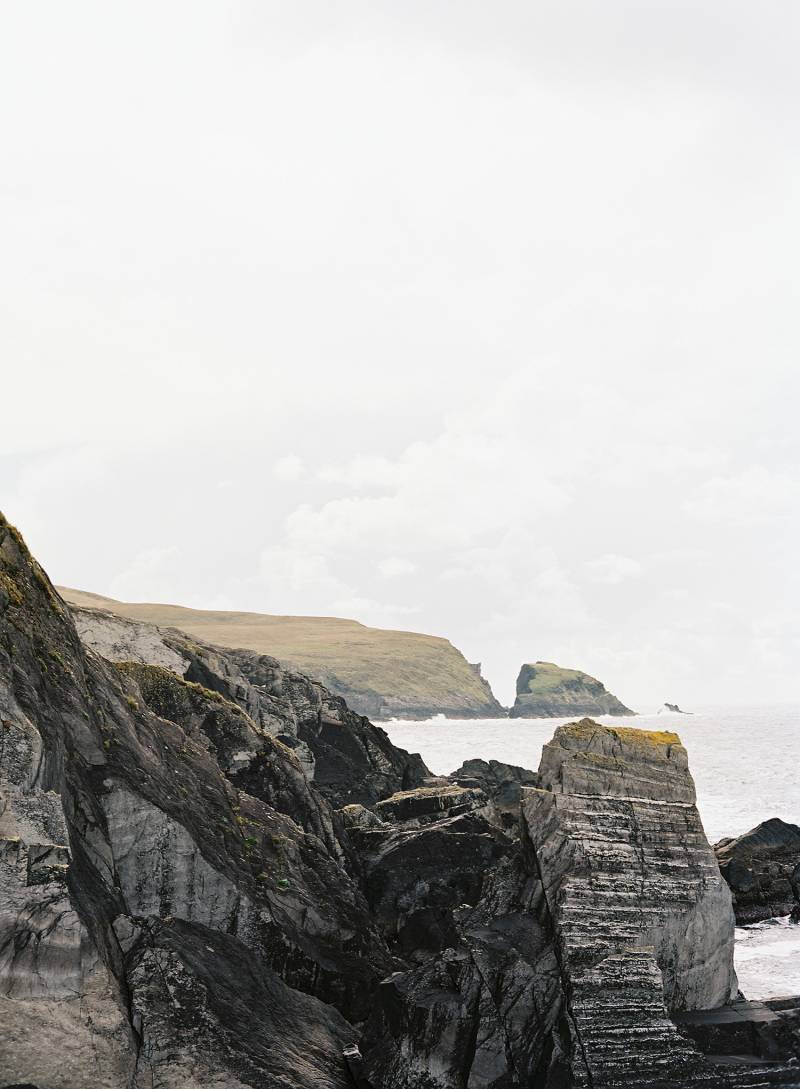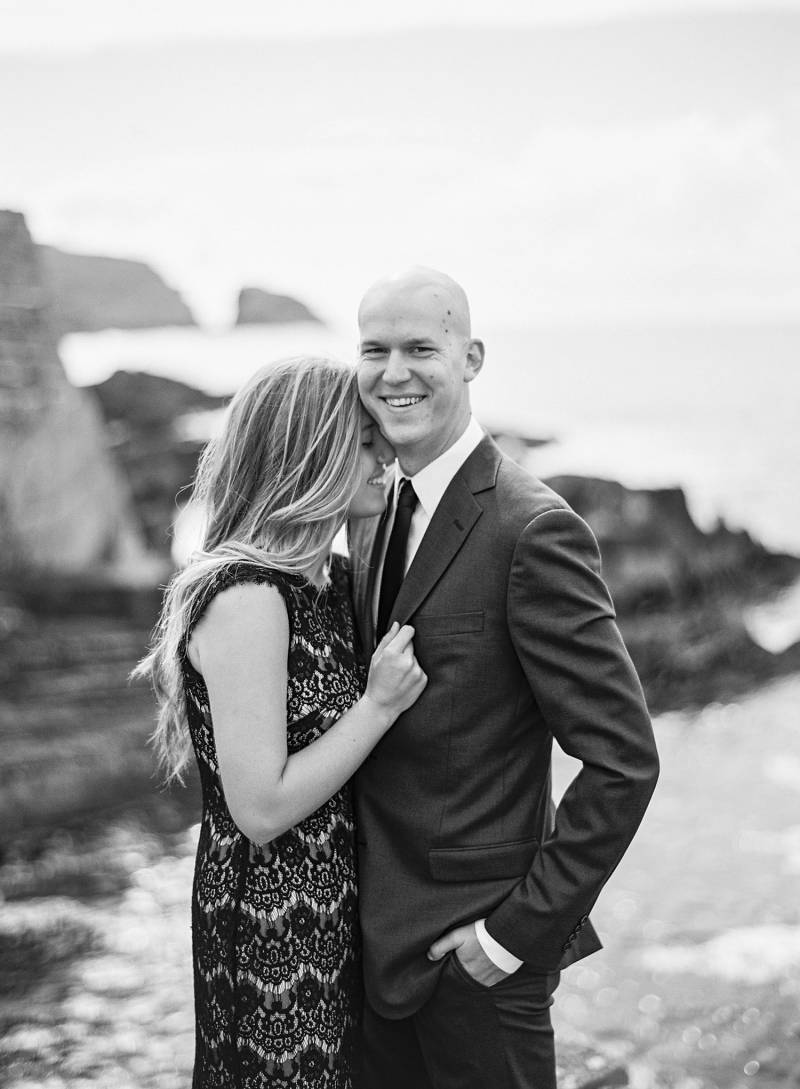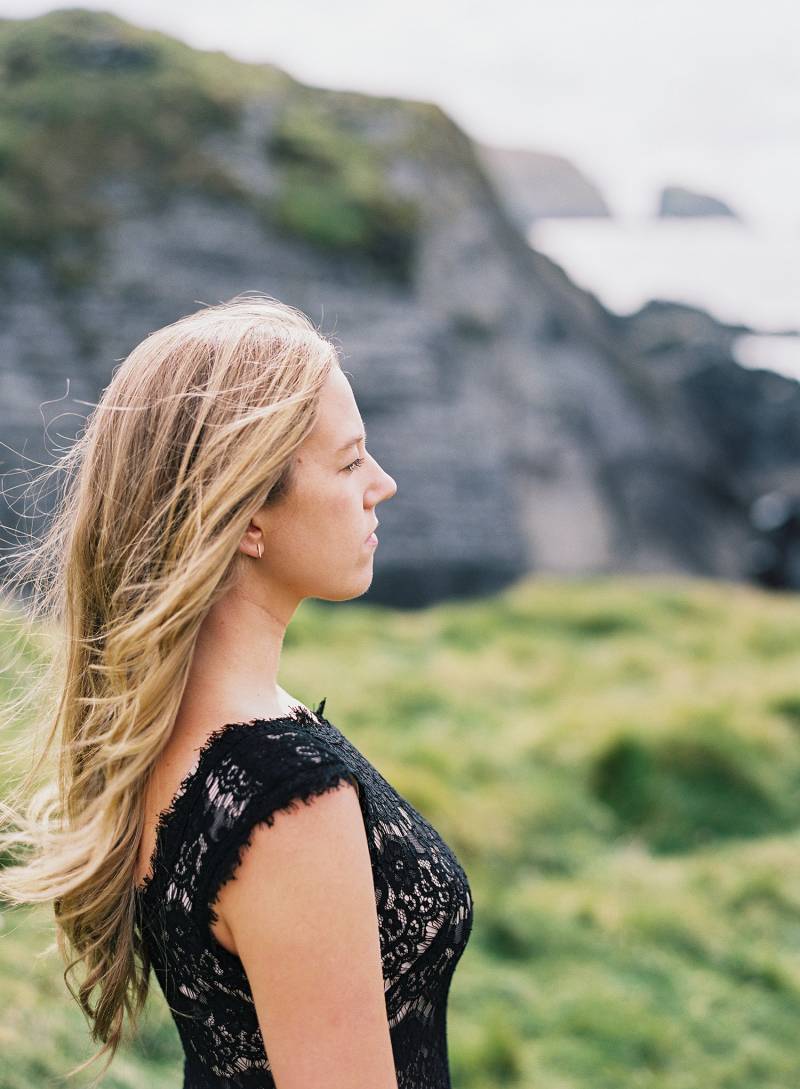 Rather than start from the beginning, I thought we'd start from this moment. Caleb and I have our photos taken by Ashley every year to celebrate our anniversary. It's our gift to each other and something I hope we will look back on years from now and watch as we grow old page by page in the albums I make. As I write this, we are exactly one month from our fifth wedding anniversary. These were taken for our fourth. These were taken after three cancer diagnoses over the course of two years. These were taken after multiple incisions to my neck and tongue left me with a scar across the fold of my neck and a third of my tongue gone. These were taken after being told I would need chemo and radiation and due to their effects would be lucky to live to the age of sixty. These were taken afterCaleb quit his steady job to finally pursue his video production company full time, only to learn a week later that the cancer was back, that I needed surgery yet again. These were taken after evenings spent crying in each other's arms and hours on the phone with insurance companies trying to figure out how much of our medical expenses they would cover. These were taken after having to tell my family that the cancer had returned, that that the cancer had returned, that I hadn't made the year mark of safety, that my body had failed me.
In the fall of 2013 I was diagnosed with squamous cell carcinoma. I remember sitting in the doctor's office. I remember him saying the word cancer. He didn't understand, I'd simply been in for a canker sore that wouldn't go away, he couldn't be looking at the right file. His assistant typed incessantly while he spoke to me, charting the conversation and making orders for scans to see if it'd moved to other parts of my body. orders for scans to see if it'd moved to other parts of my body. Other parts of my body? I'd just came in here for negative biopsy results, I thought. They had found a tumour in my tongue. I'd never smoked a day in my life, had tumour in my tongue. I'd never smoked a day in my life, had never been sexually promiscuous, had never done anything that would lead to this diagnosis. My ENT told me I was an odd case and scheduled surgery. He said the recovery would take a week and I wouldn't be able to talk for as long. Solid foods were out of the question. Ok,fine. The surgery was successful and the tumour was excised. My doctor said we'd monitor the area and if cancerous cells didn't return within the year we could write this off as a freak occurrence, and put it under the category of"weird". Fine by me.
Nearly a year later, in the fall of 2014 I was packing to shoot a wedding out of state and felt a tingle in my broken tongue. I gasped. That felt like... but it couldn't be... I was two months from being in the clear.
I wasn't. It was back.
I had surgery again. It was similar to the first time. It hurt like hell and I couldn't talk or eat anything solid for a week. I dropped another ten pounds. It hurt more this time, the site was already battered and wounded, it took longer to recover. The doc said he'd taken more of the tongue but my speech shouldn't be affected. He'd gotten clean margins, but couldn't guarantee it wouldn't come back. He was recommending chemo and radiation to kill any microscopic cells. "Chemo? Radiation? I'm 28."'
We went to a radiation oncologist who walked us through what the next 12 weeks would look like. They'd look awful. I'd be okay the first three weeks and then I'd be the sickest I'd ever been in my life. I would be in incredible pain, so much so that I couldn't eat and we'd have to place a feeding tube through my belly button. They were predicting I'd lose another twenty to forty pounds. They were also warning me of the long term effects of radiation, that I'd most likely have seriouso warning me of the long term effects of radiation, that I'd most likely have serious health effects in 20-30 years. When she said the word feeding tube, I woke up. I wouldn't be getting one if I had anything to say about it. I asked for a referral to an ENT oncologist.
I saw the best that UCSD had to offer, which is saying something. He took my case to the tumor board that meets once a week to discuss difficult cases. They were baffled. "How old is she? 28. Is she a smoker? Never. Does she have a history of drug use? None. What stage has she been assigned? One." The board agreed that chemo and radiation were too aggressive for a person my age with no other risk factors. Another surgery was ordered to remove more tissue from the area in careful sections and to make sure all traces of the tumor were gone. He took so much of my tongue. I spent 4 days in the hospital trying to swallow tiny pieces of pain pills because morphine gave me raging headaches. I had a tube in my chest that leaked fluid from the giant incision in my neck where he'd taken several lymph nodes to make sure it hadn't spread. I couldn't eat solid food for two weeks and dropped another 10 pounds. My third surgery also had another side effect. They nicked a nerve that controlled the movement in my right arm. My photography arm. My doctor had warned me that it happened in 25% of surgeries like mine. I couldn't lift my arm past my shoulder. My shoulder froze while in the hospital and in recovery due to lack of use. It would take 6 months of rehab to recover the movement.
These photos were taken in Ireland, in the county of my ancestors, County Cork, in the embrace of my husband who loved me through two years of pain, uncertainty, sorrow, and illness. He was my rock, he was my light, he was my reason for waking each morning. He is everything to me. He was a constant source of comfort, help, inspiration, and guidance during our health crisis. And I do use the word "our" purposefully there. He went through this as much as I did, if not more so. While I had the physical pain and rehab to focus on, he could only watch me suffer, only hold my hand, and only tell me over and over again that it would get better, that it would get easier, that it would be ok. I couldn't take much more. I felt set upon. I felt that no matter how hard I tried, my body would always betray me, that I would always be sidelined by my health.
I needed just one breath, just one moment of peace, just one bit of time where things were ok. And if more came, if more piled on us after that one breath, it would be ok, because we would've breathed in deep. Ireland was our deep breath. These photos were our moment of "it's going to be ok, and if it's not, I have you". While Ashley shot us on the cliffs that day, we just held each other and let go of all the difficulties of the last two years. We weren't out of the woods yet, but we were in each other's arms and that's kind of the same. I often listen to James Bay's "I Need the Sun to Break" whilst looking through these photos, because that is how we felt on this trip and in this moment. We could only see each other, we could only count on the love we have for one another, and the rest would come as it so often has, and as it always does.
"I'm halfway gone, sleepless I'm battle-worn
You're all I want, so bring me the dawn
I need the sun to break, you've woken up my heart
I'm shaking, oh my luck could change
Been in the dark for weeks and
I've realized you're all I need and
I hope that I'm not too late, I hope I'm not too late"