Natalie & Matthew wanted their wedding to hark back to a time of simple, understated glamour. As a blogger whose focus is on the nostalgia for the elegance of yesteryear, she wanted it to feel as though they had escaped to a country estate for the weekend to dance and dine under a tent with rolling green fields surrounding us. These beautiful images by ANNAMARIE AKINS sure look like they achieved that! Planned by KARI RIDER it featured florals by FLORAL & BLOOM DESIGNS and a princess like HAYLEY PAIGE wedding gown.
Bride Natalie says, "I also knew I wanted to incorporate a Provençal feel with lavender, farm to table food and simple décor. As a Francophile (my BLOG and my general aesthetic is based on my love of all things French), I knew there would be a lot of French influence. The eastern shore had the perfect amount of feeling like a weekend getaway without being too far for a lot of our guests. I loved incorporating signature Maryland details like crab and the sailcloth tent into my French-inspired vision."
Photographer ANNAMARIE had this to say: "They met and fell in love in our nations capital and have since moved to five different cities together. As their surroundings and life circumstances changed, they've learned to hold tightly to each other and to enjoy each day. Through job changes and Natalie losing her dad, they have learned what true love and partnership look like even in the messiest parts of life - and their wedding was a beautiful reflection and celebration of how much they've grown and how far they've come together! I wish I had words to explain what an honoUr it was to capture the story of their day. Natalie is a kindred spirit of mine and I feel so grateful to have been able to get to know her through this process.
She envisioned a day reflective of her love of the South of France - soft and romantic with lots of lavender and a 1920s glamour twist. Working off a blush, grey, and gold colour palette, Natalie added in a few pops of burgundy - her dad's favourite colour! The day was so full of special, personal touches that were a nod to her love of perfectly styled details and her love for the people in their lives who mean the most. Natalie left her job as a lawyer to pursue her love of writing and now writes for Anthropologie, in addition to penning her own blog, Belles Vies. With her good taste and attention to detail, I had no doubts that this day was going to be beautiful! I love when weddings feel elegant and relaxed at the same time.
KARI RIDER EVENTS pulled the event off perfectly. Portraits by the lavender fields. A beautiful ceremony in front of weeping willow trees. A cocktail hour in the barn with perfectly paired signature drinks. And the most beautiful sailcloth tent for the reception with plenty of dancing!"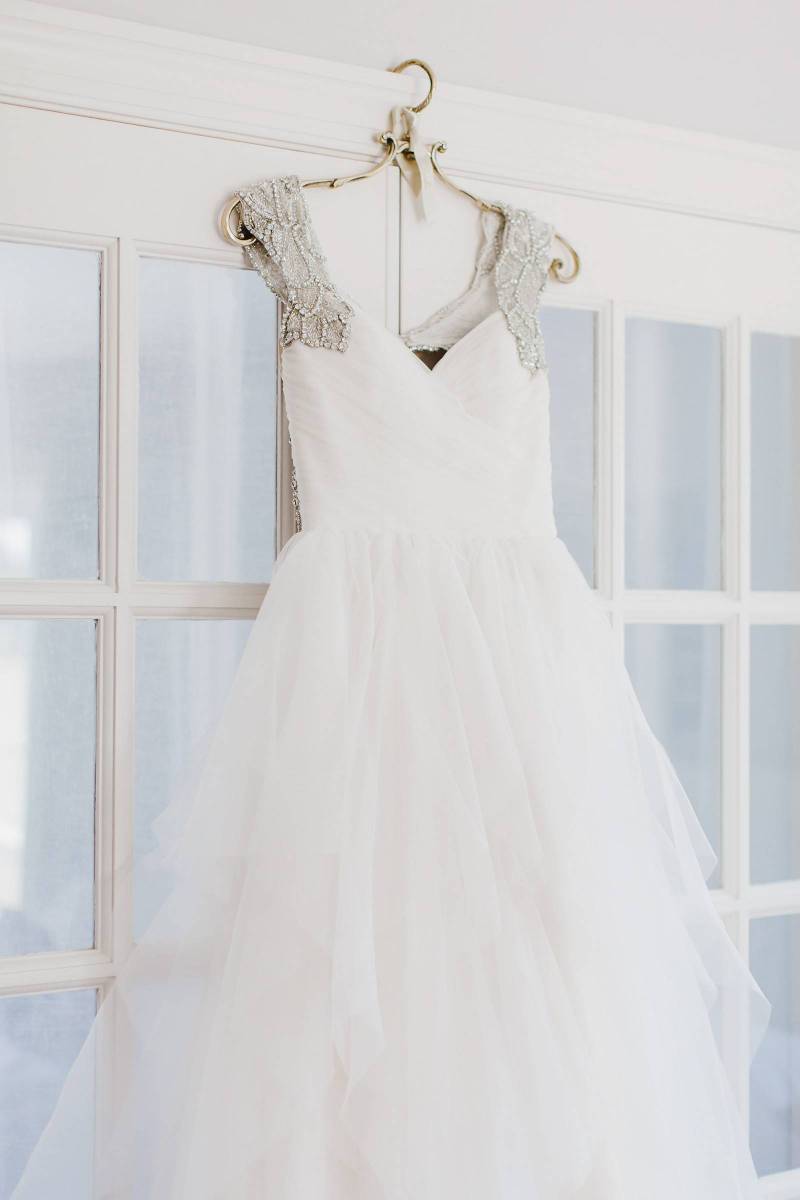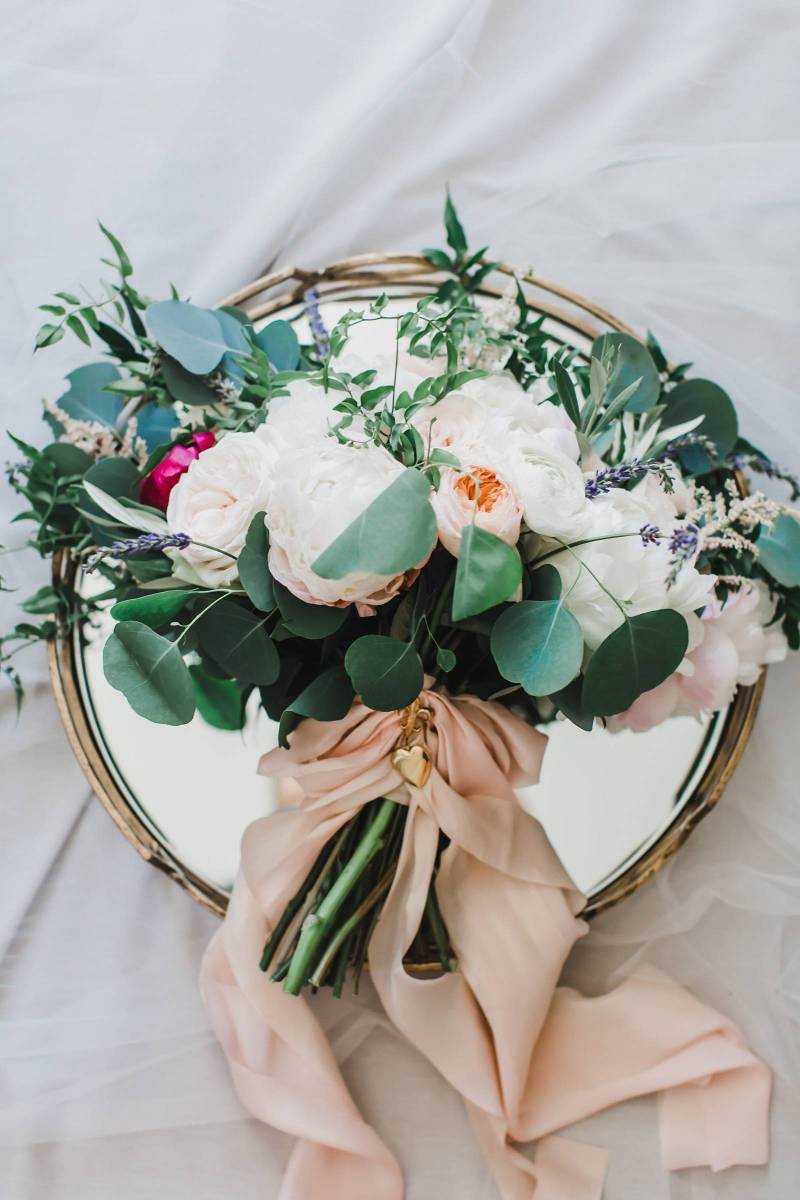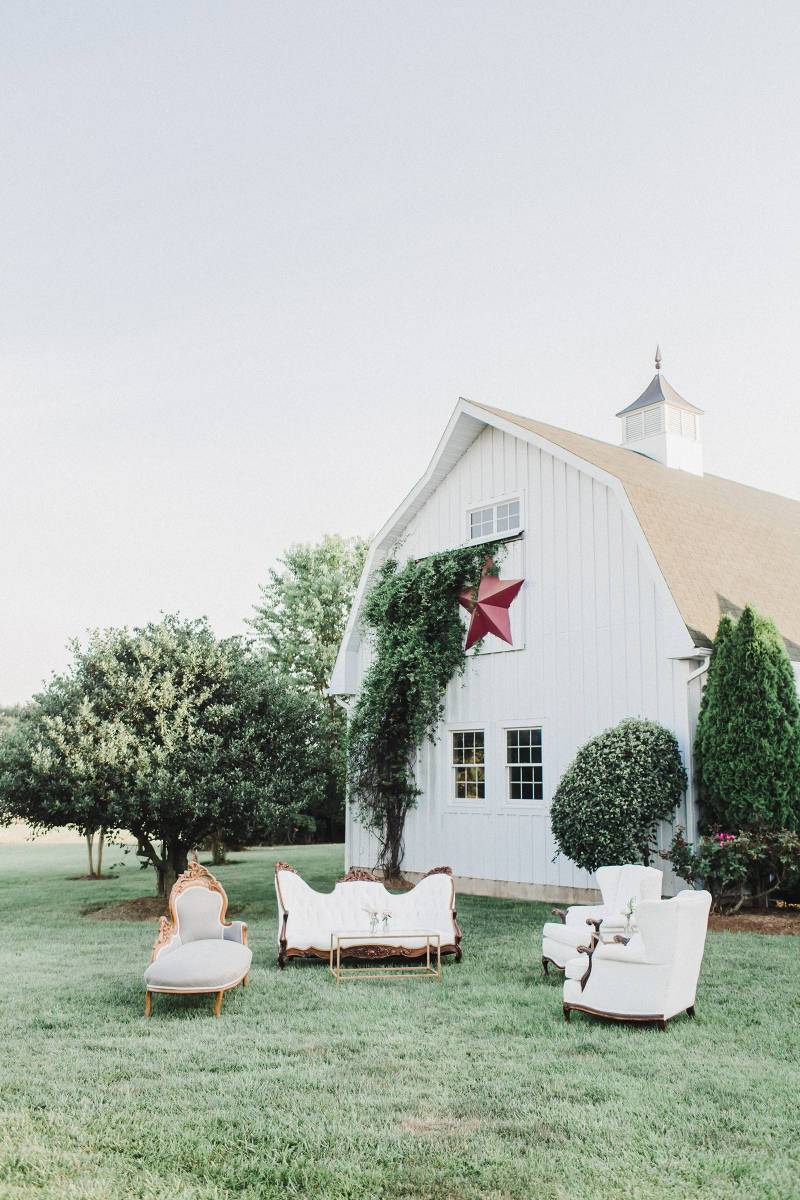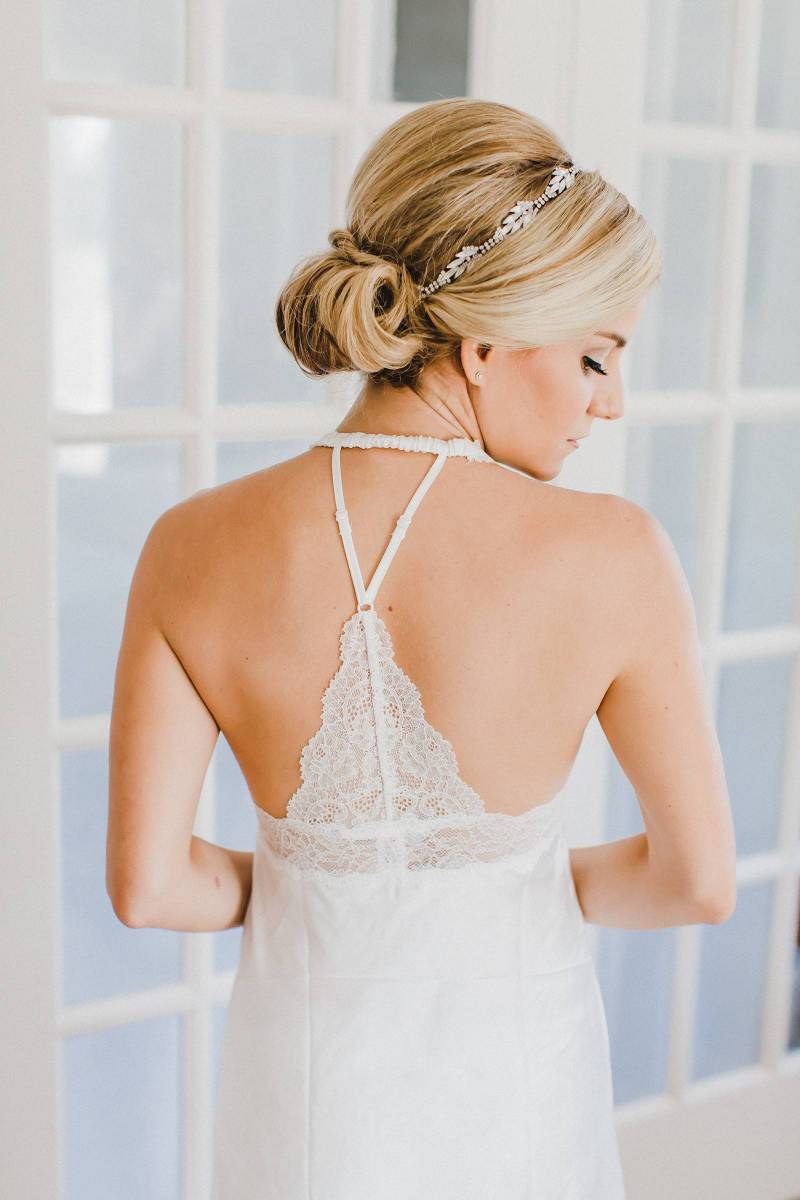 HOW DID YOU MEET? We met outside of a club after seeing a DJ in D.C. in the wee hours of the morning. We both had the same experience when we first made eye contact. It was this intense feeling of recognition and familiarity. We randomly ran into one another at a several music festivals all over the east coast over the next month or so and as summer turned to fall we became inseparable.
TELL US ABOUT YOUR PROPOSAL: We've lived all over the country for our jobs and we were moving to our latest city when Matthew proposed. We were apartment hunting when he took a detour through a park. As we stumbled upon constitution hall, he bent down on one knee and said, "this is where America started and this is where I want to start my married life with you." I was caught completely off guard! I thought we were going to see an apartment! In a blur, I started crying happy tears, said yes and nearly forgot to look at the ring because I was so caught up in the moment with him. We spent the night at The Ritz in Philadelphia drinking champagne and planning our future.
TELL US ABOUT FINDING YOUR WEDDING DRESS: Honestly, finding my dress was quite the saga. I actually tried it on the first time I went to try on dresses but it was so different from what I had envisioned that I ended up ordering (and cancelling) a couple dresses. I always wanted a lace sheath with a low back but when I tried on this bejeweled, a-line tulle confection it completely changed everything. I kept trying to talk myself into my original vision, but this dress kept coming back to me. I ended up with the most beautiful, royal-worthy dress and I wouldn't change a thing. When I saw my mom's eyes light up when I tried it on at my first fitting, I knew I made the right decision.
ANY DIY ELEMENTS? Most of the DIY elements were ideas my dad and I thought of together. He passed away eight months before our wedding and it was important to me to keep the ideas we had envisioned together alive. The typewriter and love notes that served as our guest book and the Hand-tied keys in lieu of a seating chart were both details we imagined together. My husband gifted me a locked with a picture of my dad and my grandmother to tie around my bouquet the night before our wedding and I sewed a piece of his jeans into my dress so he was still with me when I walked down the aisle.
DESCRIBE YOUR WEDDING FLOWERS: I wanted a very organic, loose feel so I opted for hand-tied peonies, Juliette roses, greens and lavender for my bouquet. I love soft blush tones accented by cool-hued greenery and I added one burgundy peony, my dad's favourite colour, to my bouquet only. It took my breath away when I first saw it, truly. For my bridesmaids, I had dried lavender tied with silk and willow ribbon. The tables were a mixture of low, loose centerpieces that mirrored my bouquet and long garlands dappled with peonies and roses. Bud vases with roses, peonies, lavender and astilbe adorned the lounge area, dessert table and other surfaces.

FAVOURITE DETAIL OF THE DAY: It's hard to choose! Everything looked and felt so much better than I could ever have imagined. I'd have to say probably the combination of our regal head table with the dessert table brimming with macarons and cake and the whiskey bar just beyond it. It really embodied the understated outdoor elegance and French aesthetic that I had envisioned.
WHAT ADVICE WOULD YOU GIVE OUT TO A COUPLE PLANNING THEIR WEDDING? Try to enjoy the process. It's easy to say, "I just want it to be the actual day!" But the day really does go by quickly and all those moments stuffing envelopes, tasting cakes, getting dress alterations are bringing you closer and closer to marriage. It's all part of the Journey. Also, try to take in the details! It's such a whirlwind seeing so many people you love that it's easy to get caught up in hugs and conversations (as you should!), but make sure to take those moments to look around and take a mental snap shot of how everything looks and feels.
MOST MEMORABLE MOMENT? Our first dance! We took many lessons and had a two-part choreographed dance to 'At Last' by Etta James and 'Fly me to the moon' by Frank Sinatra. I was so breathless from our entrance and dancing with our bridal party that when it came time to do our dance, I couldn't remember a thing! Matthew led us through the entire dance and I felt like I was dancing on air. It was such a beautiful moment of confirmation that I'll never be alone in life if I forget the steps. Also, our sparkler exit to our after party bonfire was pure magic. We had the best time eating s'mores with friends and family around this massive bonfire passing around bottles of wine and champagne. I ended my wedding with chocolate, champagne and a husband surrounded by warmth - I'm not sure what more I could ever ask for.
ANY OTHER DETAILS THAT HELP TELL THE STORY OF YOUR DAY? As a blogger and a fashion writer, I spent what some may call an obsessive amount of time on the décor details but when I saw everything come together, I knew I had spent my time wisely!
The bridal party, our parents and siblings all stayed at the bed and breakfast that served as our venue so we ate breakfast all together every day while the children frolicked around the property. It was so intimate and provided so many moments for the families to get to know each other better. By our wedding day we had all been there for a few days and it felt like our weekend home!
We signed our ketubah surrounded by our closest friends and family. After we signed it, our rabbi had each person come up to us and give us his or her love and well wishes individually. It was so intimate and so emotional for everyone in the room. We didn't know he was going to do that and it was so beautifully unexpected.
We used the ring matt's late father gave his mother in our ceremony and the Kiddush cup we used was his late grandparents.
IS THERE ANYTHING YOU WOULD CHANGE OR DO DIFFERENTLY? It was incredibly hot during our ceremony and I would have pushed it back closer to sunset for our guests' comfort and for light for photos.