We love nothing more than a beautiful sunset! Throw in a gorgeous in-love couple and well... we're all over it! Idaho wedding photographer BRIE THOMASON captured this stunning elopement inspiration on the island of Maui with planners OPIHI LOVE. BELLA BLOOM MAUI put together gorgeous florals in muted sunset tones, whilst LOVE & BEAUTY MAUI gave the bride a relaxed but polished beauty look with the prettiest low chignon hair style. The wedding gown from DACI GOWNS was perfect in the gentle ocean breeze with an added whimsical touch in the semi-detached cape.
Brie tells us, "If you've ever witnessed a sunset on the island Maui, you know the intense colours and the sense of peace that takes over. If you're lucky enough to be there between January and April, you may catch a beautiful humpback whale breaching on the horizon. It's only about 15 minutes, but that 15 minutes seems to change you forever. That is what inspired us for this beautiful elopement shoot. The tones of the famous Maui sunset range from soft pinks to rusty oranges and deep blues. There is no better place to watch a sunset than on the beach. The waves crash against the shore in a melody that eases the sun down to the water's edge."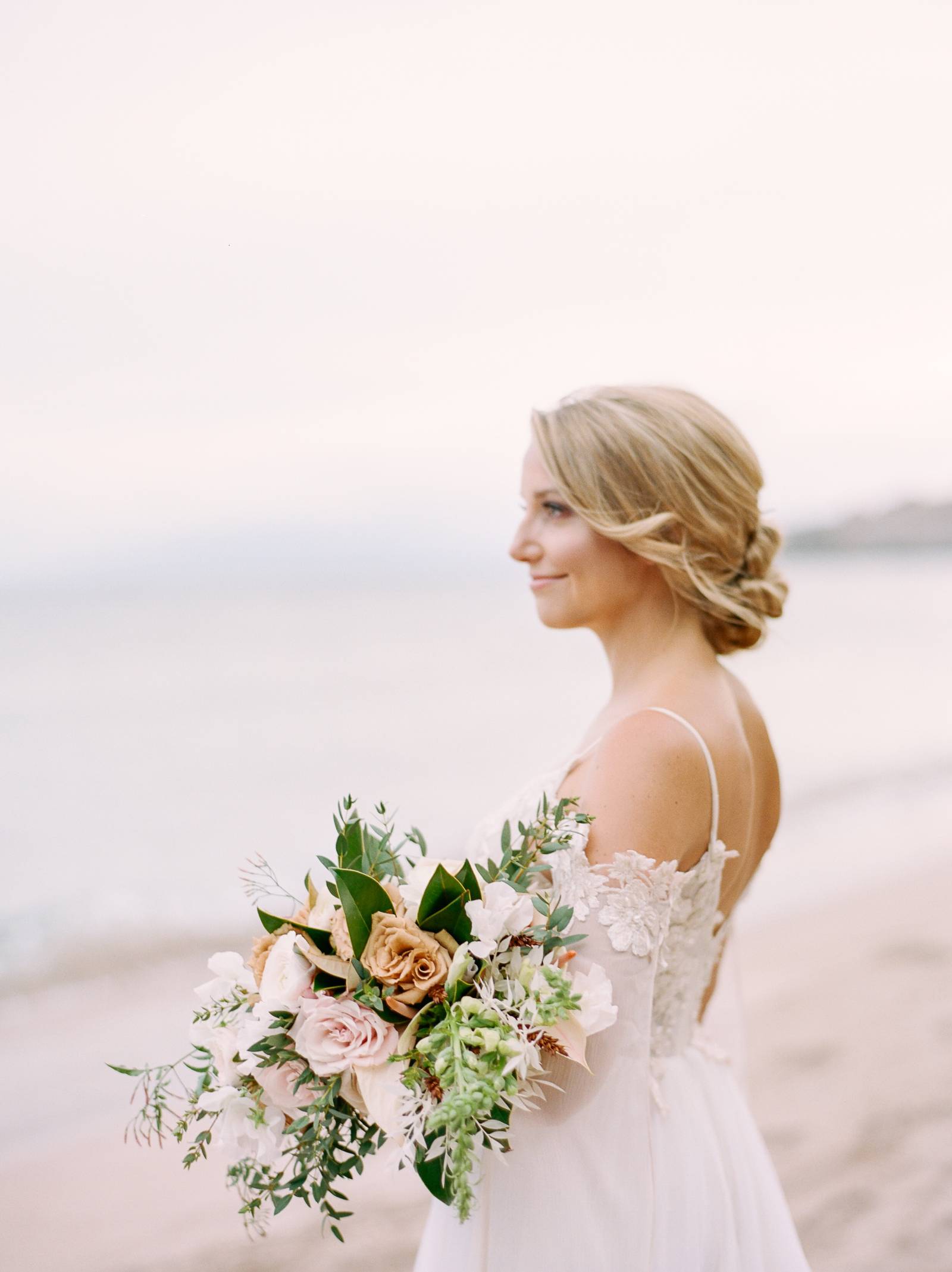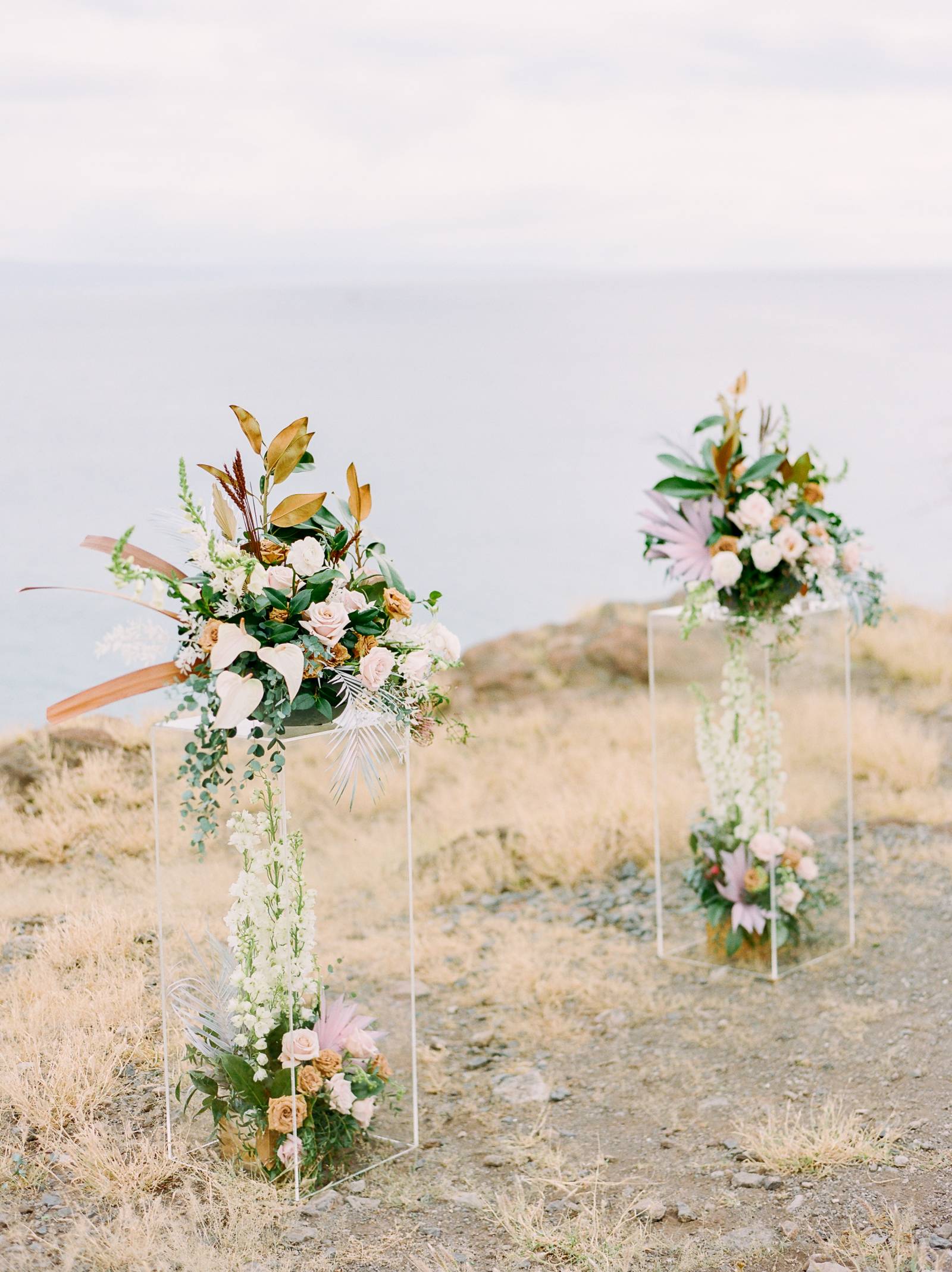 A huge thank you to Idaho wedding photographer BRIE THOMASON for sharing this stunning Hawaiian wedding inspiration with us. Brie is a fine art wedding photographer based out of Boise, Idaho and specialises in capturing carefully styled details and moments as they happen. Brie is passionate about the wedding industry for many reasons, but the most important reason is because she adores her clients. Creating timeless works of art and friendships is how Brie approaches every wedding she photographs. Head here to see more of her portfolio here and you should also check out Modern Tropical Wedding style from Maui.