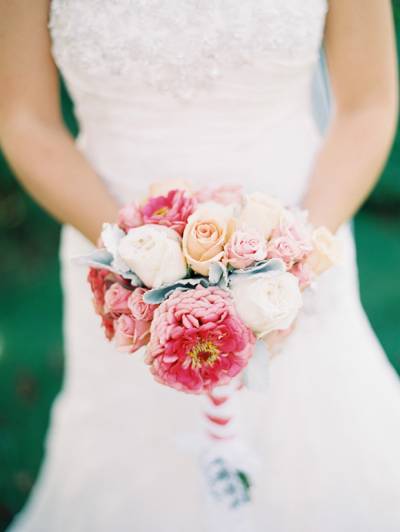 Tierney & Ryan have always been considered old souls, and with a very eclectic sense of style they had plenty of inspiration for their Michigan wedding which Michelle Condne from Captures For Keeps Photography documented. After choosing coral and charcoal grey as their wedding colours, everything else fell into place. My favourite thing about this wedding? The fact that they paid it forward and graciously allowed the bride who was getting married at the venue the following day, to use some of their decor. What a lovely sentiment on which to start your married life together!
How and/or where did you meet? Ryan and I met at the University of Detroit Mercy and were friends immediately. He was kind, charismatic, and genuinely excited to learn, which made us great companions. When we eventually began dating, the fact that we were already best friends made a world of difference in our relationship. We were blessed to have been able to spend the last four years learning more about ourselves and one another, figuring out how to compromise and fight fair, enjoying life and spending time with our family and friends, and working hard to make our dreams come true. We are now living in the home that we spent a year renovating together and falling more in love with each passing day.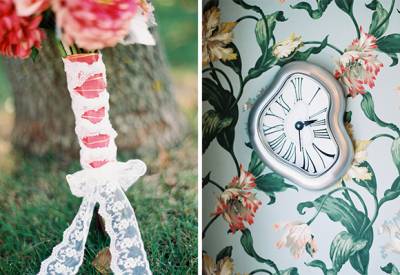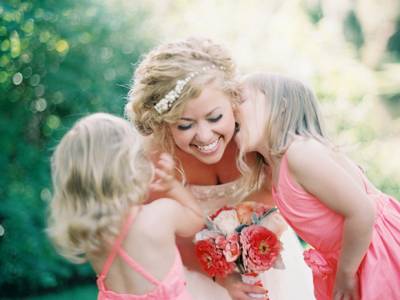 Tell us about your proposal: Ryan asked me to go for a walk with him once we'd finished having dinner with my family. True to form, I wasn't able to walk very far because my legs and back were killing me (a congenital condition has lead to two back surgeries thus far) and I ended up begging him to sit in the gazebo outside my Grandpa's house with me instead. We sat down across from one another and he quickly took my legs in his lap and started massaging the pain away, as he always does. Once I'd promised I felt better he instructed me to turn around so he could show me what he'd gotten for Graham. After a short while he told me to call him to me, at which point our handsome pup pranced over to me in a dress shirt, tuxedo vest, and clip-on tie. I laughed and turned to ask if the costume was for my graduation party the next day, but instead of an answer to my question I found the Mister to my Misses kneeling with a gorgeous diamond ring from the 1930s. I sat in stunned silence, a condition in which you will not often find me, as he asked me to please take his hand in marriage. My initial response was, "You are so stupid. I'm a cripple!" To this he said, "You're incredible, and I'll always love you, no matter what--and I definitely, definitely still want to marry you." I said yes and started crying, and when we walked back into my house my dad was already tearing up before I hugged him. It was perfect.
Any DIY/Budget elements? Ryan and I are extremely laid-back, family-oriented people so we wanted a reasonably small wedding, to have the ceremony and reception in the same place, and to include a lot of DIY and vintage elements to make sure the day was a reflection of us--thankfully, all of these things also lent themselves to a relatively low-cost wedding, meaning it was easier to remain within our $10,000 budget than we thought. With the help of my MOH Sara and her mom Carolyn, I was able to either create or thrift all of the decorations. I guarantee that poor Sara lost count of the number of trips we took to Royal Oak to scour all the second-hand shops for porcelain vases, mirrored vanity trays, vintage books, and crocheted doilies. Ryan built everything else you see in the pictures, from the enormous crate display at the reception to the coral and gray signs that littered the venue.
What advice would you give out to a couple planning their wedding? Honestly, the most important thing is to remember that you are planning the celebration of your decision to spend the rest of your lives together. More specifically, this day is all about highlighting what makes the two of you who you are, so from the bridal party attire to the venue to the flow of the ceremony and reception, make sure you are making decisions that make sense for you as a couple. Wedding planning is daunting, so start early, stay organized, take help where you can get it, and if you find yourselves arguing about a key element, write it down and come back to it after you've both had time to cool off.
Most memorable moment? Walking down the aisle toward Ryan to Israel Kamakawiwo`ole's "Somewhere Over the Rainbow/What a Wonderful World" with my Dad and Grandpa. Ryan had built the arbor behind which the wedding party stood and the two of us (with the help of our amazing friends and family) had created everything I saw walking up to the ceremony--finally seeing it all together and realizing what that meant had brought me to tears long before I reached the curtains. My dad quickly followed suit, and upon seeing the three of us walking to the altar Ryan's face rapidly went from one of shock to overwhelming joy and finally his tears came. It was incredible and I will never forget it.
"Towards the end of the night, one of the bartenders came to tell me that the woman who was getting married at our venue the following night wanted to talk to me. She asked where we had gotten the arbor, and frantically explained that she hadn't thought to put anything there and didn't know how she was going to shield her bridal party from view. I told her that Ryan had made it after I had come to the same horrifying realization a week prior, and that she was welcome to have it. She offered me money but I asked that she let it be our wedding present, as I knew that is what my husband would have wanted, and she nearly cried. To this day I am thankful that God gave us the opportunity to pay it forward after we had been so thoroughly blessed."
Bridesmaids Dresses | J. Crew, Grooms Attire | Men's Wearhouse, Caterer | Kosch Catering