Modern elegance and old world charm come together beautifully in this intimate fine art wedding at CHATEAU DE SANTENY. Planned and co-styled by Toronto wedding planner NÓBL EVENTS, it's Parisian countryside grandeur at its finest!
Located just outside of Paris, France, this historical venue boasts magnificent 19th century architecture with elegant lounges, marble fireplaces, and traditional gardens. As you wander the halls and chambers, you can feel the sheer beauty and grandeur that the centuries old masterpiece exudes. Captured by MEMOIRES EN OR, the story features a monochromatic colour scheme of ivory and obsidian, with dainty details throughout, curated to create an intimate nostalgia.
A thick, satin SARAH SEVEN gown paired with hand-beaded crowns from BLAIR NADEAU, and hand made heirloom earrings and contrasted beautifully with the groom's lush dark suit and black velvet. Hand-painted black and gold eggs coincide with hand-calligraphed stationery by BLANCHE HEIRLOOM and authentic, French vintage table decor from VAISSELLE VINTAGE. The overall effect of the day was ethereal and the combination of the magnificent venue, the romance of the day, and the striking and sophisticated colour palette created a truly enchanting experience.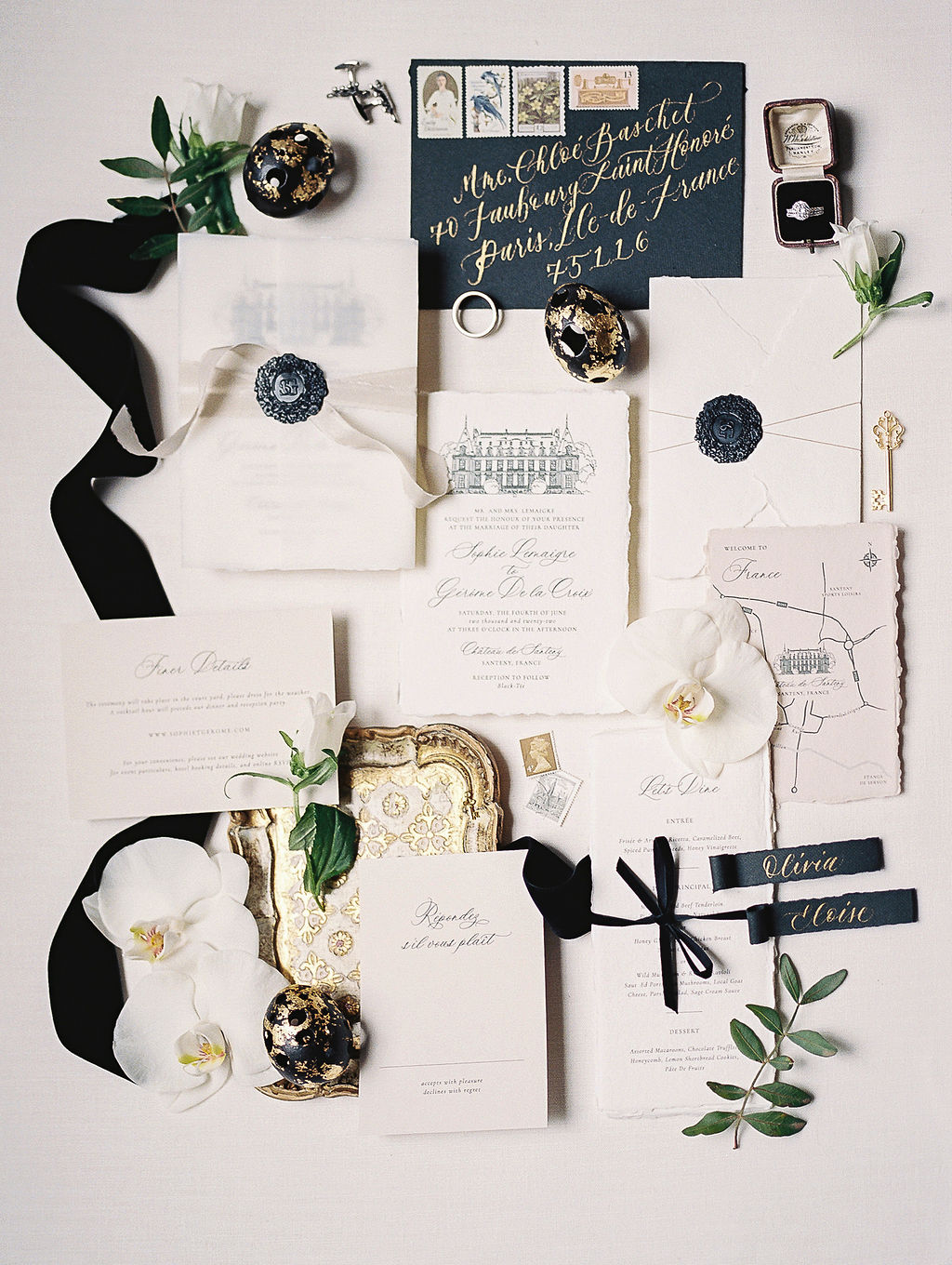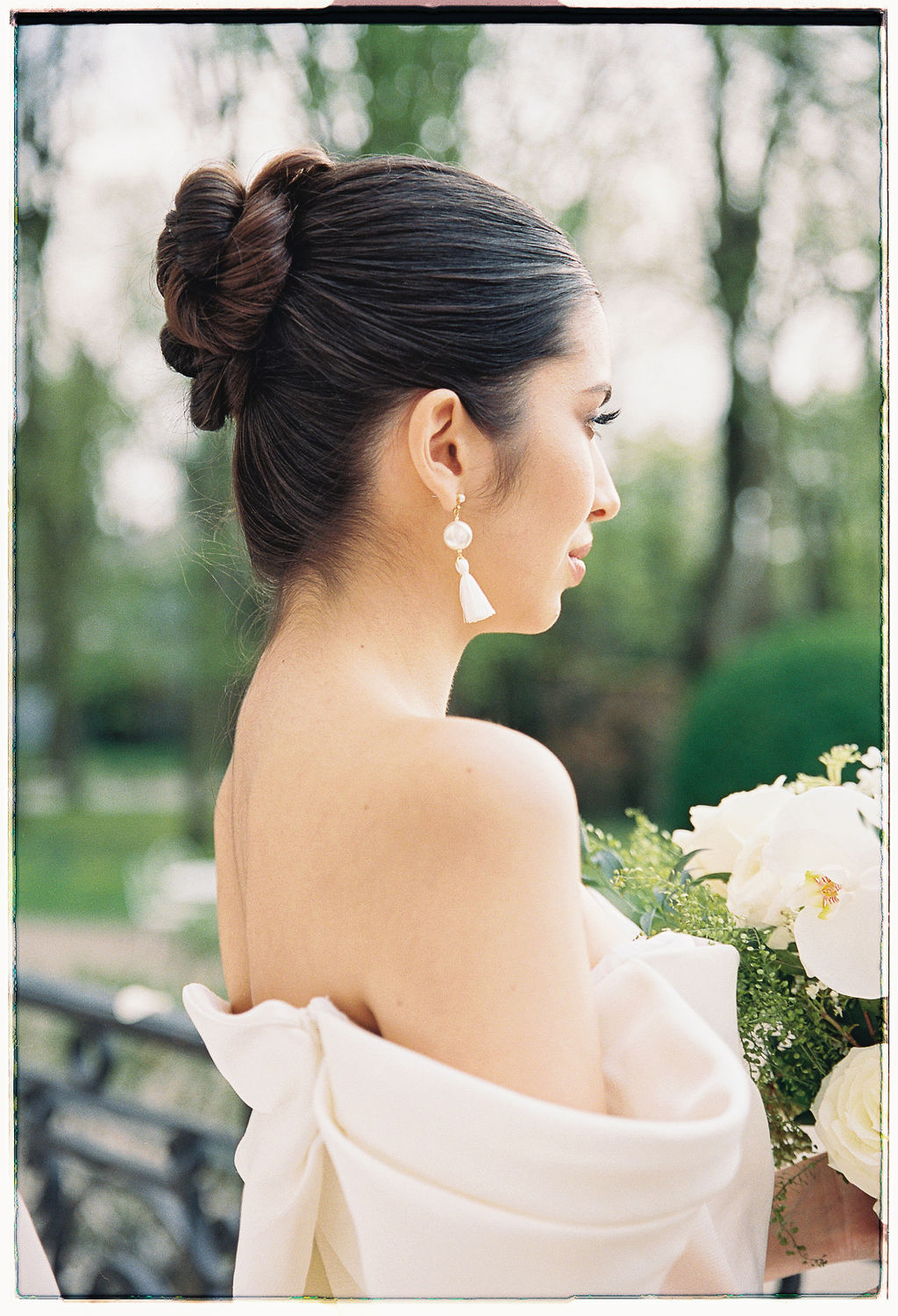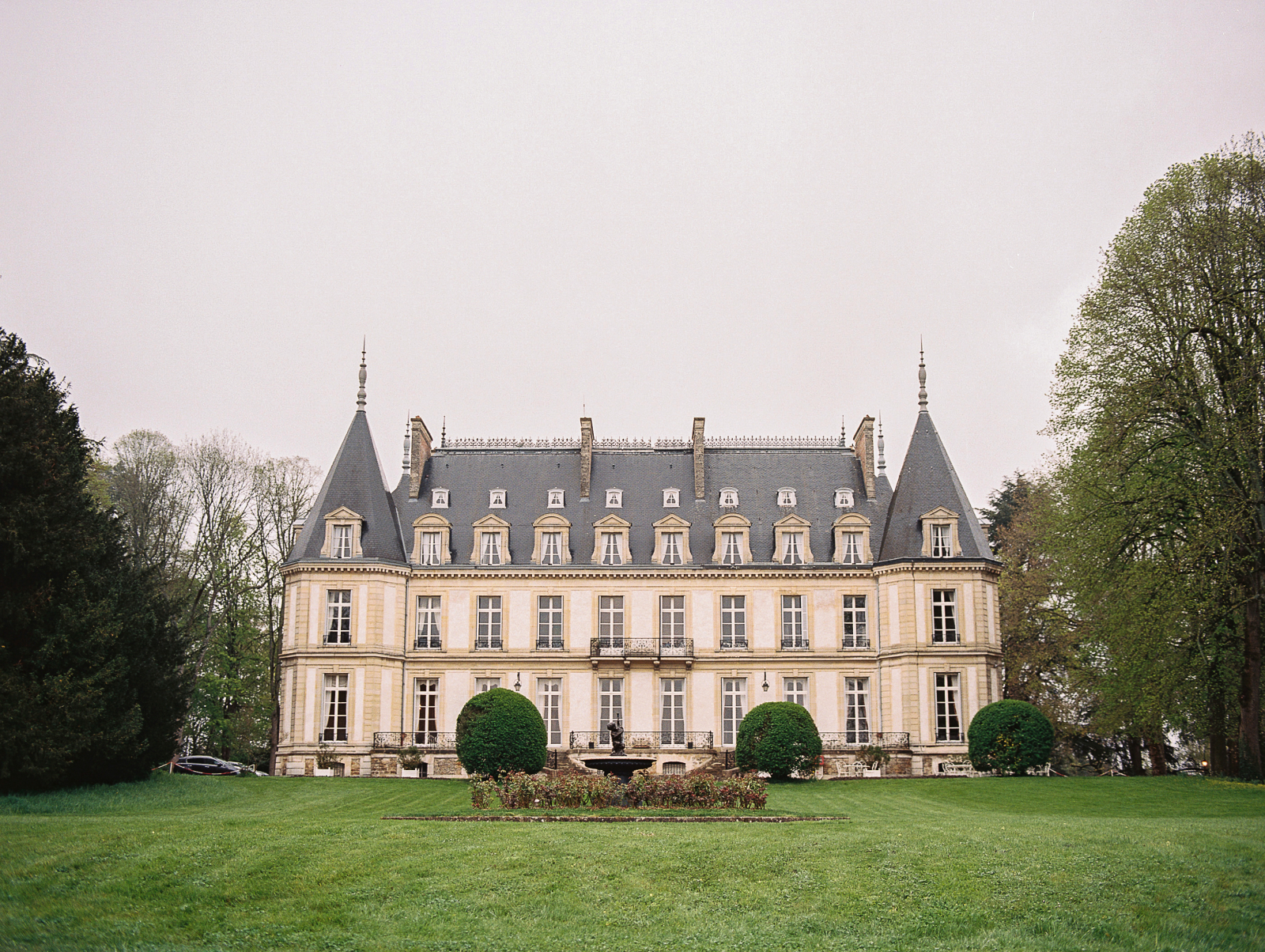 A huge thank you to Toronto wedding planner NÓBL EVENTS for sharing this stunning Parisian inspiration with us. Owner Kirsten is inspired by fine art and the loose organic aesthetics of nature. "We love things to feel open, free and oh-so-Nóbl while catering to your specific vision. We use the tools that innovation affords. With this approach you will see the fruits of our labour daily. Every family has its own distinct qualities. We pride ourselves in being sensitive to your needs as we get to know you. We believe that good communication is essential in all kinds of relationships. So once we are on the same page we willI work hard to be your budget supervisor, vendor liaison, fee advisor, value finder, design innovator and etiquette advisor. We'll always be there to advocate for you to accomplish your goals. You can see more of their work in their portfolio here.