Inspired by one of her favourite venues in England, AYNHOE PARK, SWOON SOIREE set about creating this shoot with Richmond wedding photographer NIKKI SANTERRE at BRANCH MUSEUM in Richmond, Virginia. With florals by PHOTOSYNTHESIS, designer Lauren took her inspiration specifically from The Orangery - a whimsical and enchanting space at Aynhoe Park. She shares with us, "The room is mostly neutrals. Shades of whites and creams with a bit of unexpected whimsy. The texture and the interest of the room comes from the plaster collection displayed in a way that is similar to a museum. There is a heavy focus on architecture, history, and classic sculpture.
I wanted to create a similar feeling of traditional heirloom quality, with modern and fun energy. The MILLIA LONDON gown is so carefree, and happy, that it was the perfect selection for a more traditional setting. I selected the BRANCH MUSEUM as our venue due to it's focus in architecture, and it's historical nature. We brought in ladders to create more of an editorial, atelier feeling, and to showcase the fashion.
There have been many stories in the media about Asians, and in the wedding industry about inclusivity. As a company, I want to make sure that we are showcasing various cultures, nationalities, abilities, body sizes, etc. It felt timely to showcase Asian beauty, and offer support, during this trying season.
When playing with textures, colours, and unexpected details it is very important to have a strong foundation. Dragons aren't usually something you expect to see at a wedding, or a dinner party, but they worked really well here. The tablescape consisted of monochromatic colours, but the textures and patterns spoke for themselves. The Dragons added a touch of whimsy and surprising delight against a technically sound and well thought out table design. The cake and the florals were intentionally designed with a focus on architectural details. The fashion, styling, and hair & make up, was edgy, modern, and a bit rebellious, while still being high quality.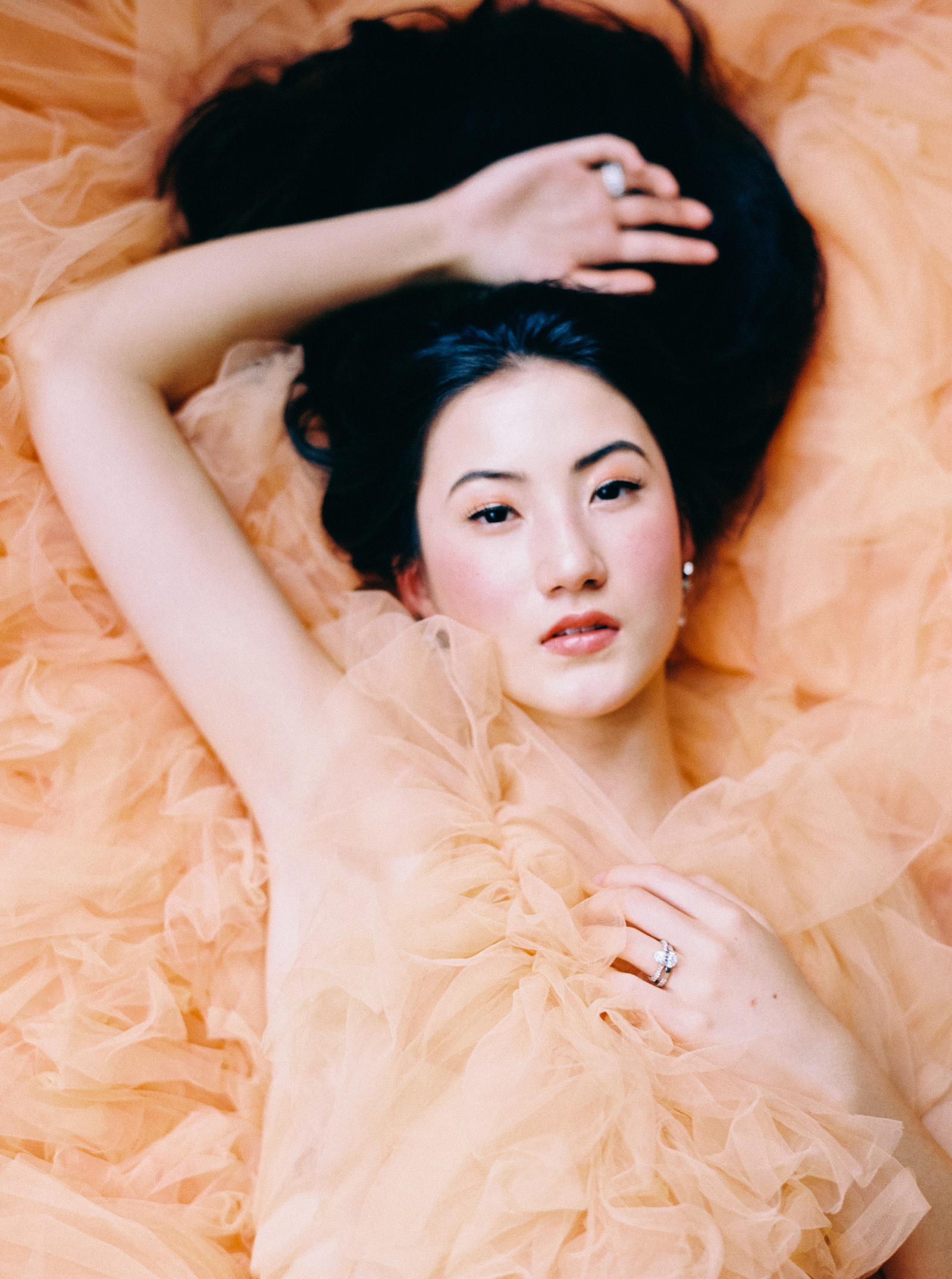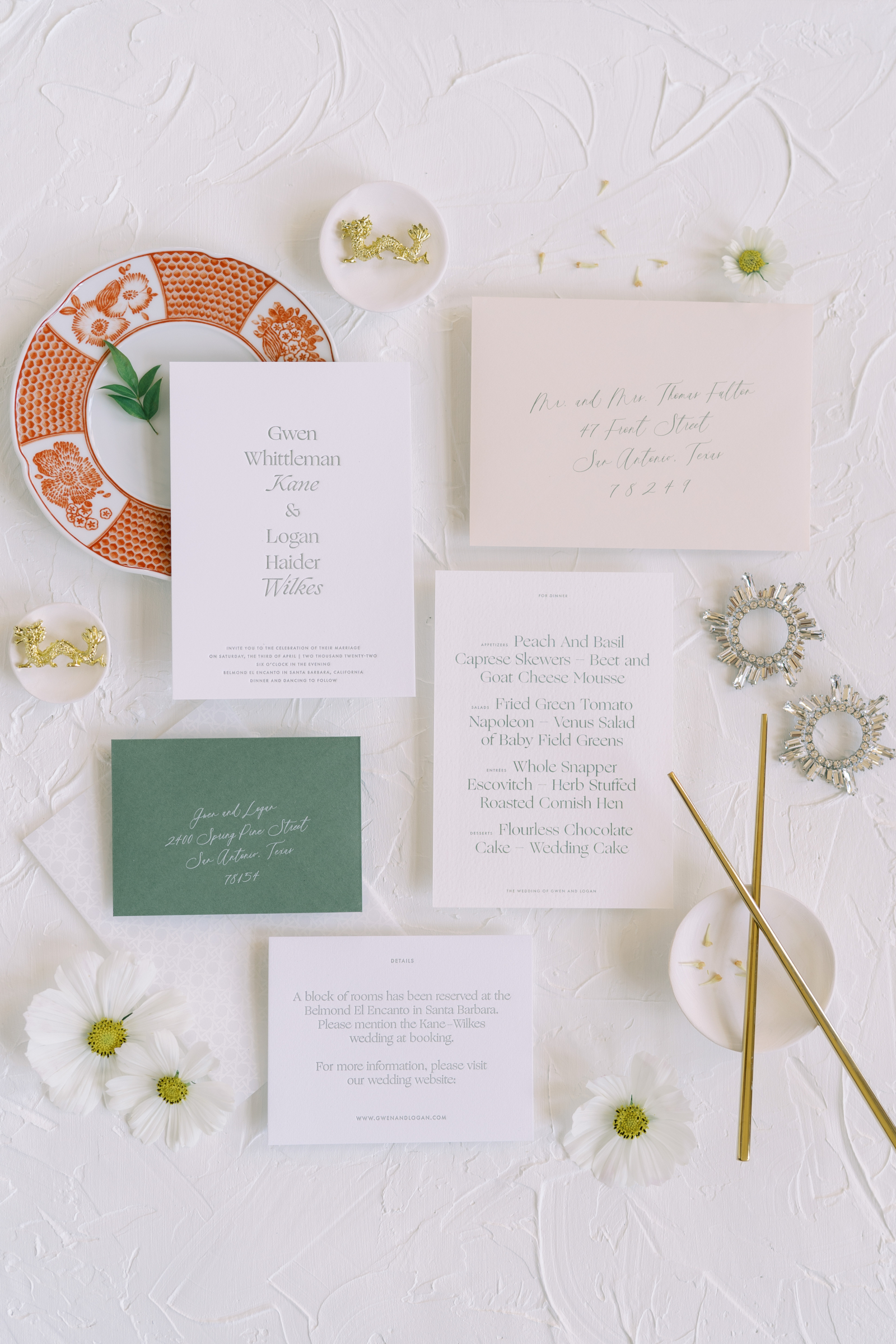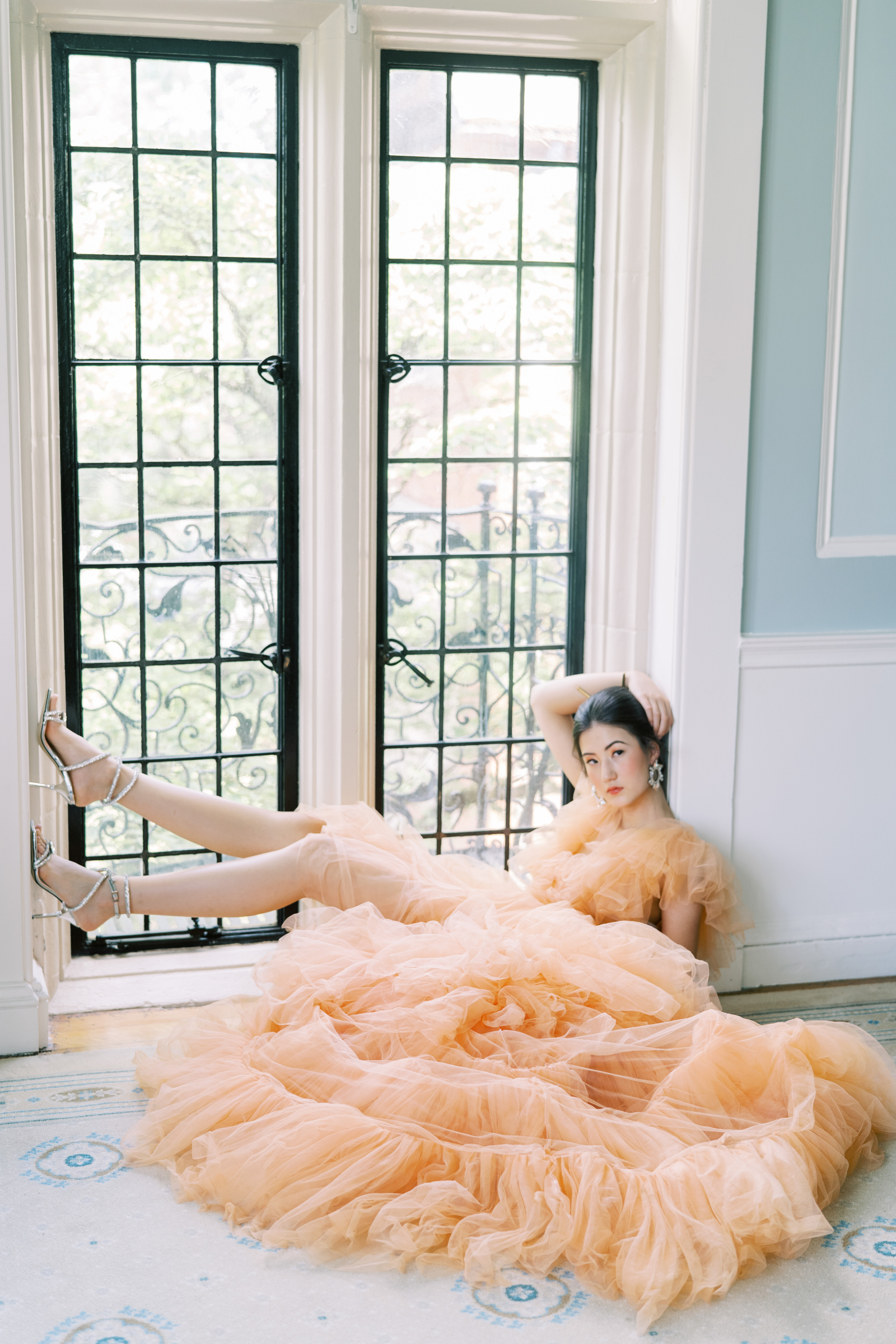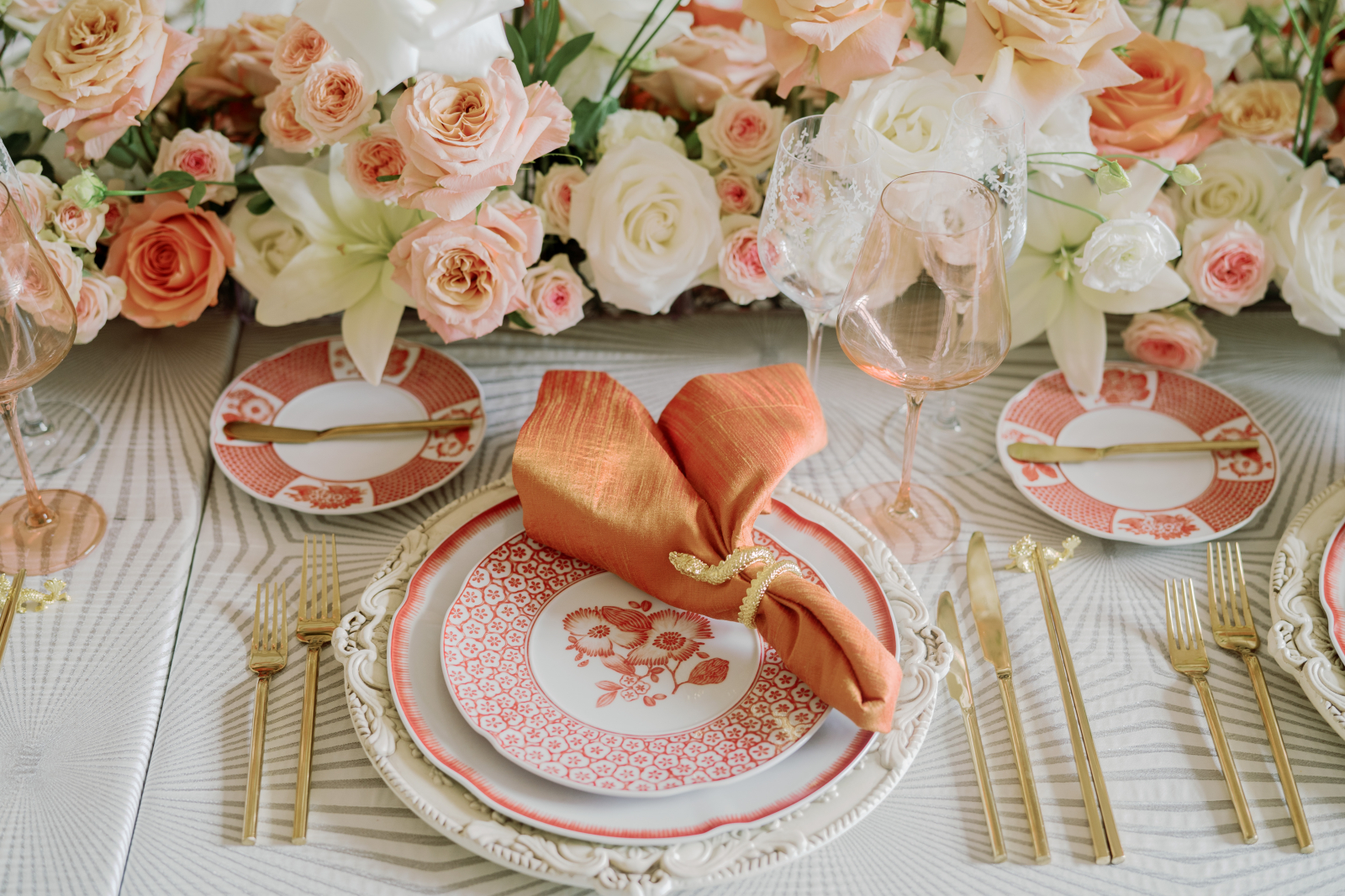 I knew I wanted a film photographer who was skilled in traditional elements, but also had an eye for editorial. I envisioned heirloom quality imagery, with fun and exciting content. NIKKI SANTERRE was the perfect choice for this shoot. We come from different directions, but where we meet is a great place. She took the edgy and modern details and styled them in such an artful way. She polished up the rough edges, and filled in the gaps. Successfully blending all of these elements is a true talent. One that many photographers don't have.
I feel that many people put so much pressure on weddings that they forget to have fun. We are here to celebrate. If you have an intuitive design, a smart plan for logistics, and a stellar vendor team, you can have both. You can have that traditional, heirloom quality, classic wedding, mixed in with a few unexpected details and moments of surprise and delight for your guests. We are throwing the party of your lifetime. It should be something magical. It should be specific to you, and different than any wedding you have been to before, or will go to in the future."
A huge thank you to Richmond wedding photographer NIKKI SANTERRE for sharing this striking inspiration with us. Nikki is fiercely devoted to capturing and preserving relationships through fine art photography, bespoke heirlooms, and written documentaries-- curating tangible memoirs and legacies of hope and love to be passed onto future generations. She travels across the country documenting artisan-crafted wedding days, taking a limited number of wedding commissions per year in order to create an intimate luxury experience for each of her couples. You can see more of her work in her portfolio here.