We are big fans of Missouri wedding photographer MIKE CASSIMATIS's beautiful work and think that Amanda & Jeremy made a great choice when selecting him to capture their beautiful contemporary wedding with it's pared back colour palette. Inspired mostly by their own personal style they kept to greys and whites with plenty of fresh greenery. Despite originally thinking of eloping or having a small destination wedding the couple chose to stay in their hometown of Saint Louis, Missouri and have more of their friends and family attend. Working with KATIE SAEGAR EVENTS to help plan the day, they held it in a new event space - SLATE - whilst it was still under construction. With its blank walls and big windows it offered them the perfect canvas to make their vision a reality.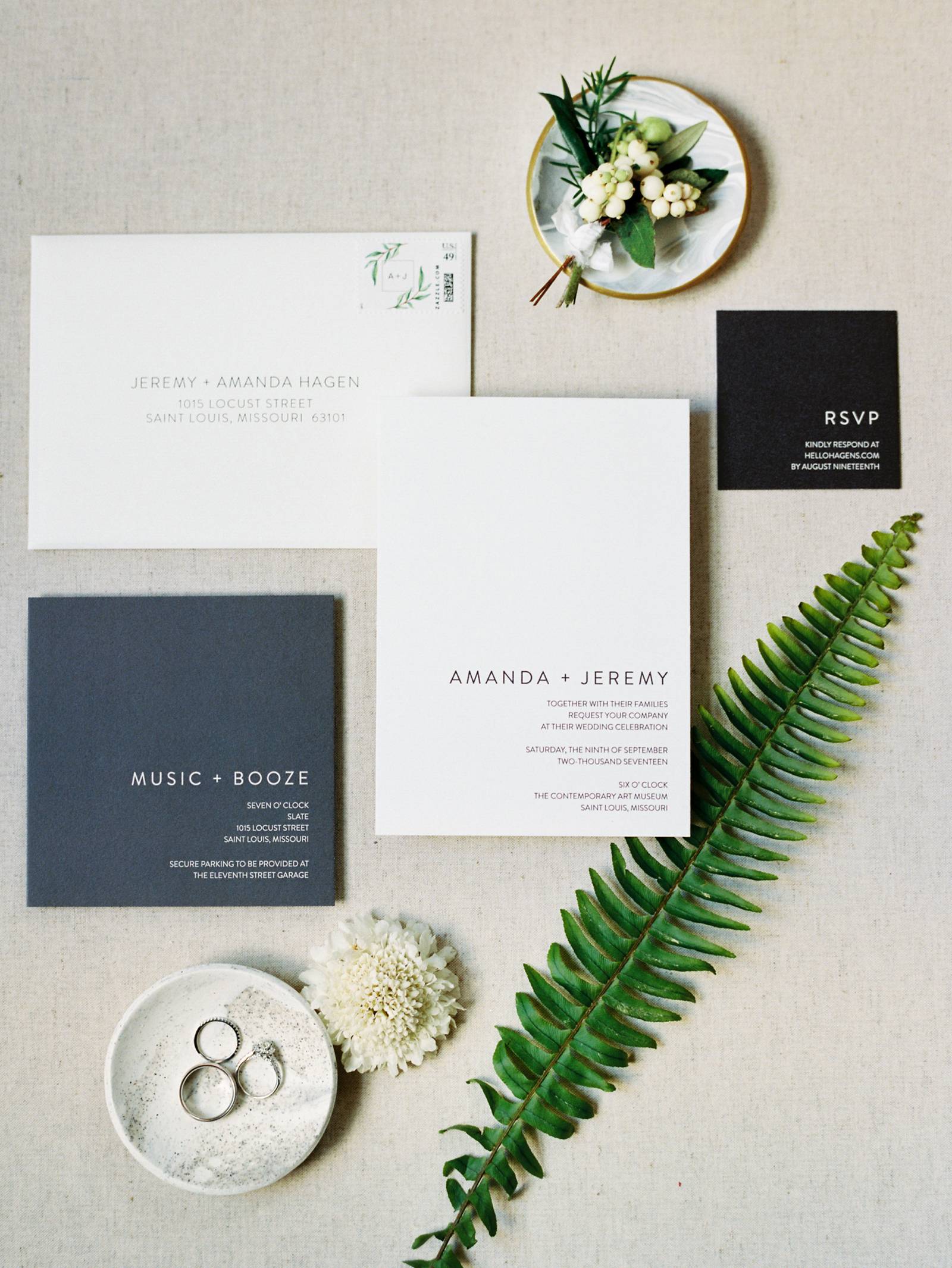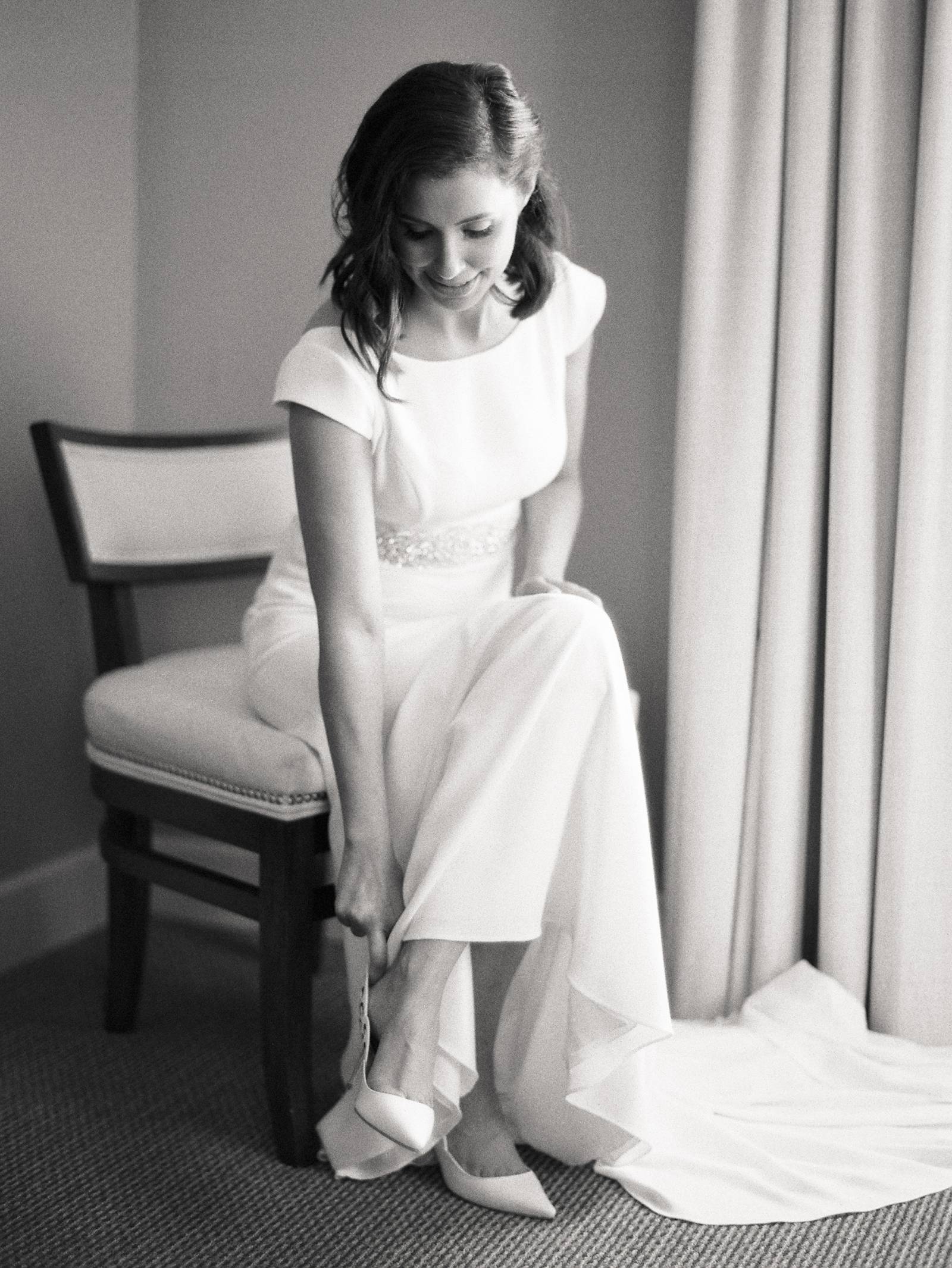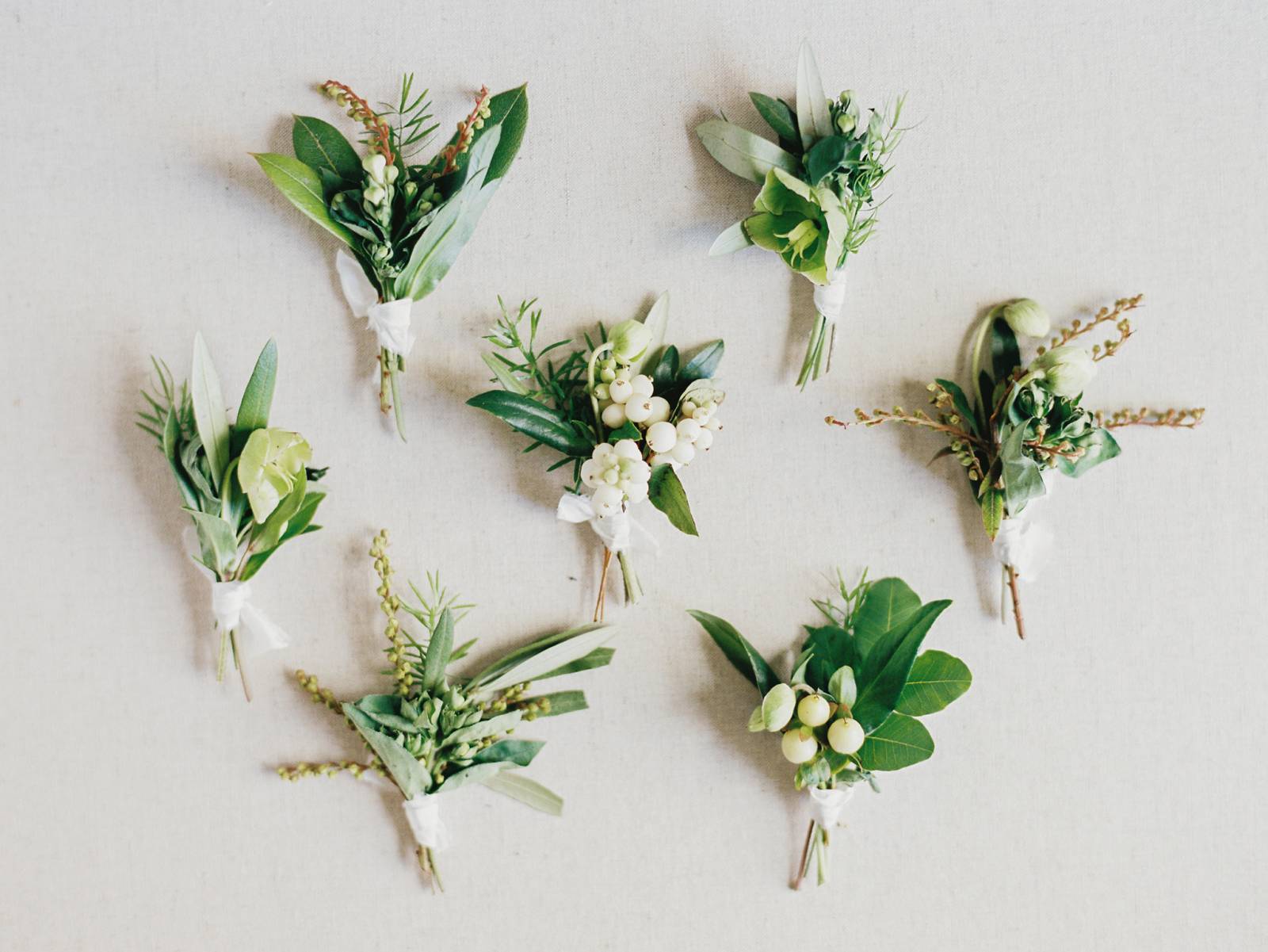 HOW DID YOU MEET? Jeremy and I met during college. We had mutual friends that decided to meet up and play a pick-up game of baseball and while Jeremy was a pitcher most of his life, I had never played a sport before. He didn't know that, and I ended up getting a pretty big bruise from a ball he threw to me. And while I've never let him live it down, we immediately became friends and began dating a year later.
TELL US ABOUT YOUR PROPOSAL: Jeremy and I had traveled several times while dating, and I thought he was going propose to me at each one! But after about 7 years of dating, we took a trip to Tulum, Mexico and I was completely shocked when he pulled out a ring to propose to me during a night walk on the beach. Unfortunately, it had been so rainy during the day, that during our walk, it felt like hurricane force winds were whipping around us. I told him to close the ring box before it blew away and said yes to him without even looking at the ring!
TELL US ABOUT FINDING YOUR WEDDING DRESS: After getting engaged, I started looking for dresses almost immediately. I was on the internet for hours at a time, narrowing down styles through Pinterest and designer's websites. My mom, sister and I even took a girl's trip to Nashville to try on dresses at a few bridal boutiques. Saint Louis is mostly traditional with their dress styles and a lot of them had lace detail that I was not interested in. I ended up saying no to the ones in Nashville, and after searching more local bridal shop websites, I found that The Ultimate Bride had some designers that were unique enough for me. When I walked in, I saw the dress I wanted on display and knew I had to try it on. It was sleek and modern, and more importantly, did not have a stitch of lace!
DID YOU HAVE ANY DIY ELEMENTS? Jeremy and I designed all of our paper goods and had them printed locally. For our escort board, we purchased a large sheet of acrylic from a hardware store, and wrote guest names on it with a chalk marker – it was unique, easy and the look really stayed in theme with the day. We also painted our table numbers on beer growlers as a nod to our love of craft beers.
DESCRIBE YOUR WEDDING FLOWERS: To stay within our modern aesthetic, we went heavy on greenery, with big white flower accents. Alaina, our florist, created these tall, free-standing arrangements for our ceremony that were wound all the way up with lush green vines. Our bouquets consisted of roses and dahlias and the boutonnieres were all different with mixes of flowers, leaves and berries. Our reception space had both long, family-style tables and round tables, so we had a mix of garland and round centerpieces.

FAVOURITE DETAIL OF THE DAY: Our favourite detail of the day ended up being our ceremony location. We went outside of our budget a little bit to reserve it, but felt that it truly completed the look we were going for. We got a little nervous about a month before our date when we were told that a new hanging exhibit was going up right above our ceremony space, but even that was white and fit in perfectly! We got married right before sunset in the courtyard of the museum and walking down the aisle in a beautiful setting, surrounded by family and friends, to marry the love of my life is definitely something I'll never forget.
WHAT ADVICE WOULD YOU GIVE OUT TO A COUPLE PLANNING THEIR WEDDING? Dedicate one (or two!) nights a week to really dig into the nitty-gritty of wedding planning. It was all too easy for us to get caught up in planning every evening, and on top of our regular jobs, it got to be too much stress. Set yourself a realistic time frame, and don't keep yourself up till midnight planning.
MOST MEMORABLE MOMENT? Sitting at the head table at our reception, looking out at all the family and friends who had come to support us. The amount of love in the room was overwhelming, and both Jeremy and I were very humbled.
ANY OTHER DETAILS THAT HELP TELL THE STORY OF YOUR DAY? My father passed away just days into our engagement. It was shocking and sudden, so it was important to honour him throughout. I got a lot of music inspiration from him growing up, and we played some of his favourite songs during our reception. I fell in love with Sophia Webster's shoes, and splurged on some that had angel wing detail, so he could still be with me while I walked down the aisle. And in lieu of favours, we made a donation to the American Heart Association in his honour.
TELL US A LITTLE ABOUT YOUR HONEYMOON: We took a mini-moon to Washington, and spent a couple days hiking and exploring in Olympic National Park and a couple days eating and drinking through Seattle.