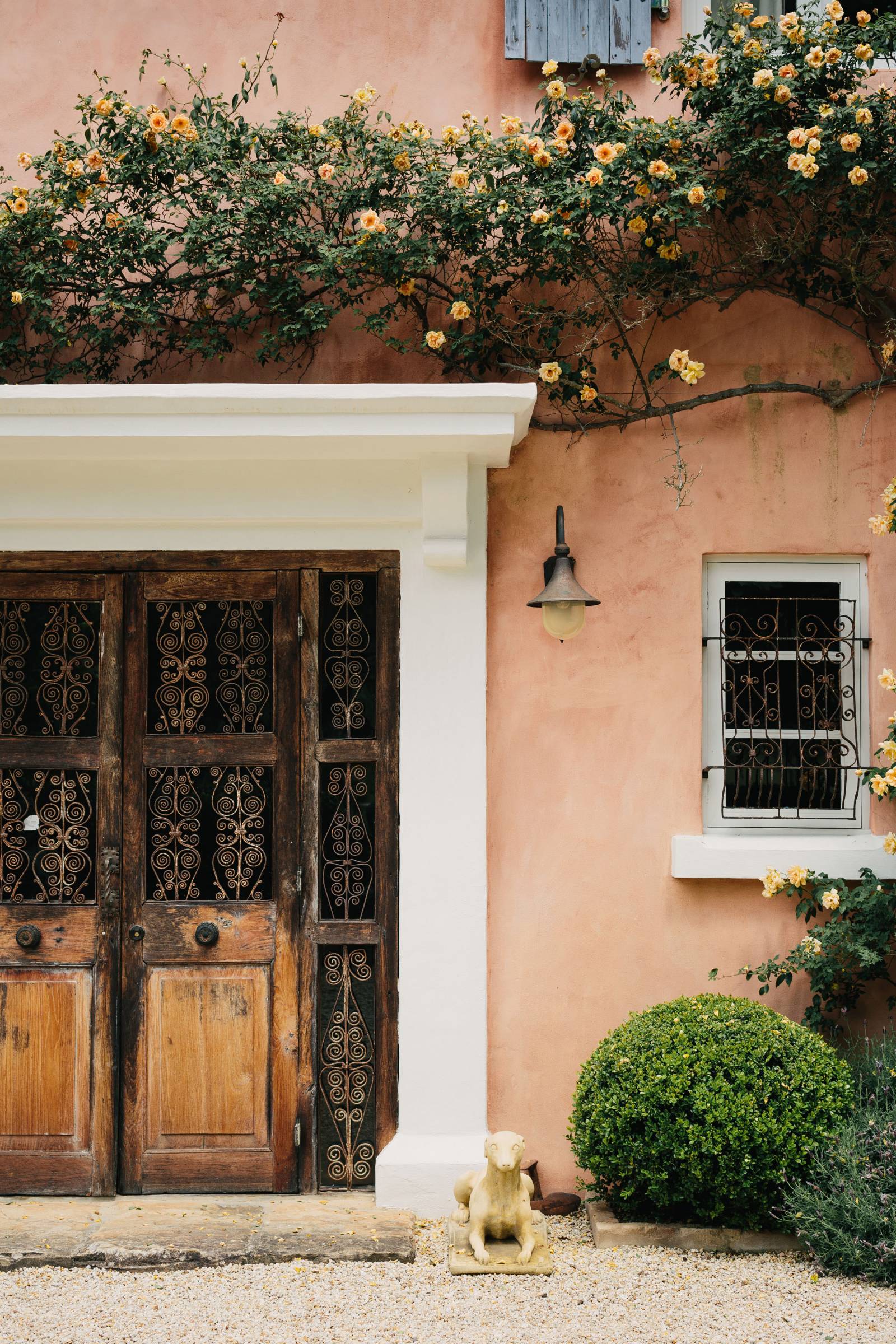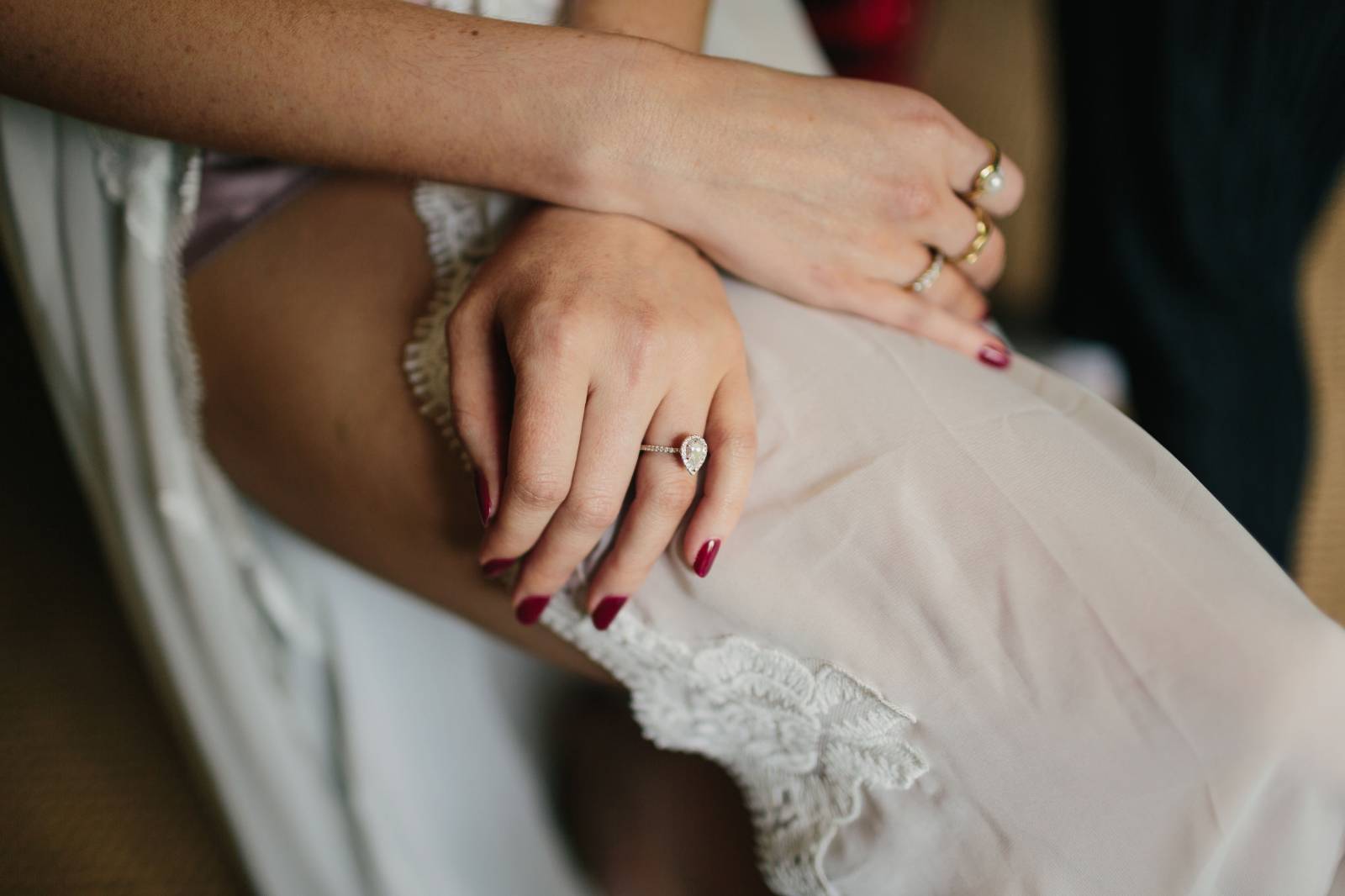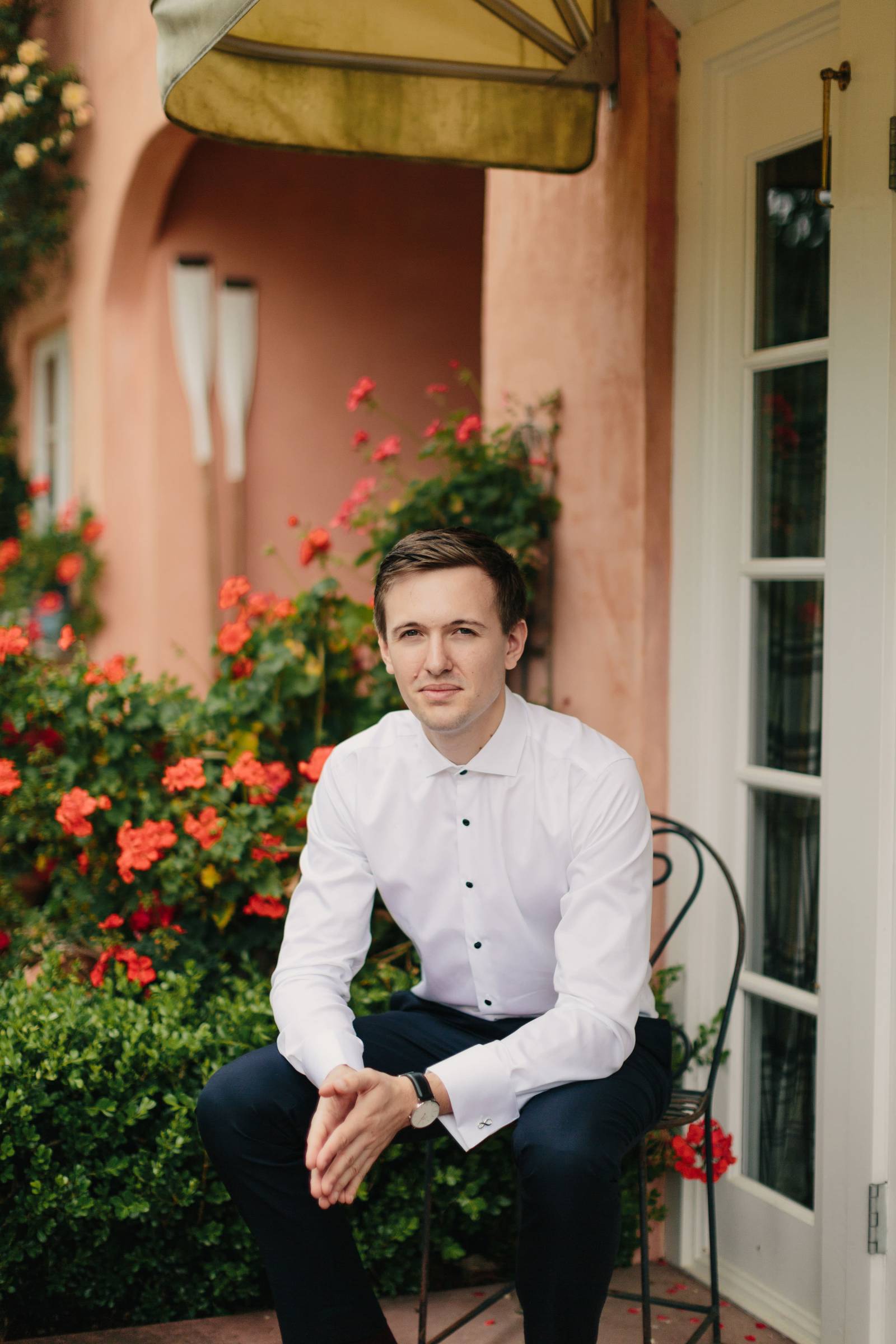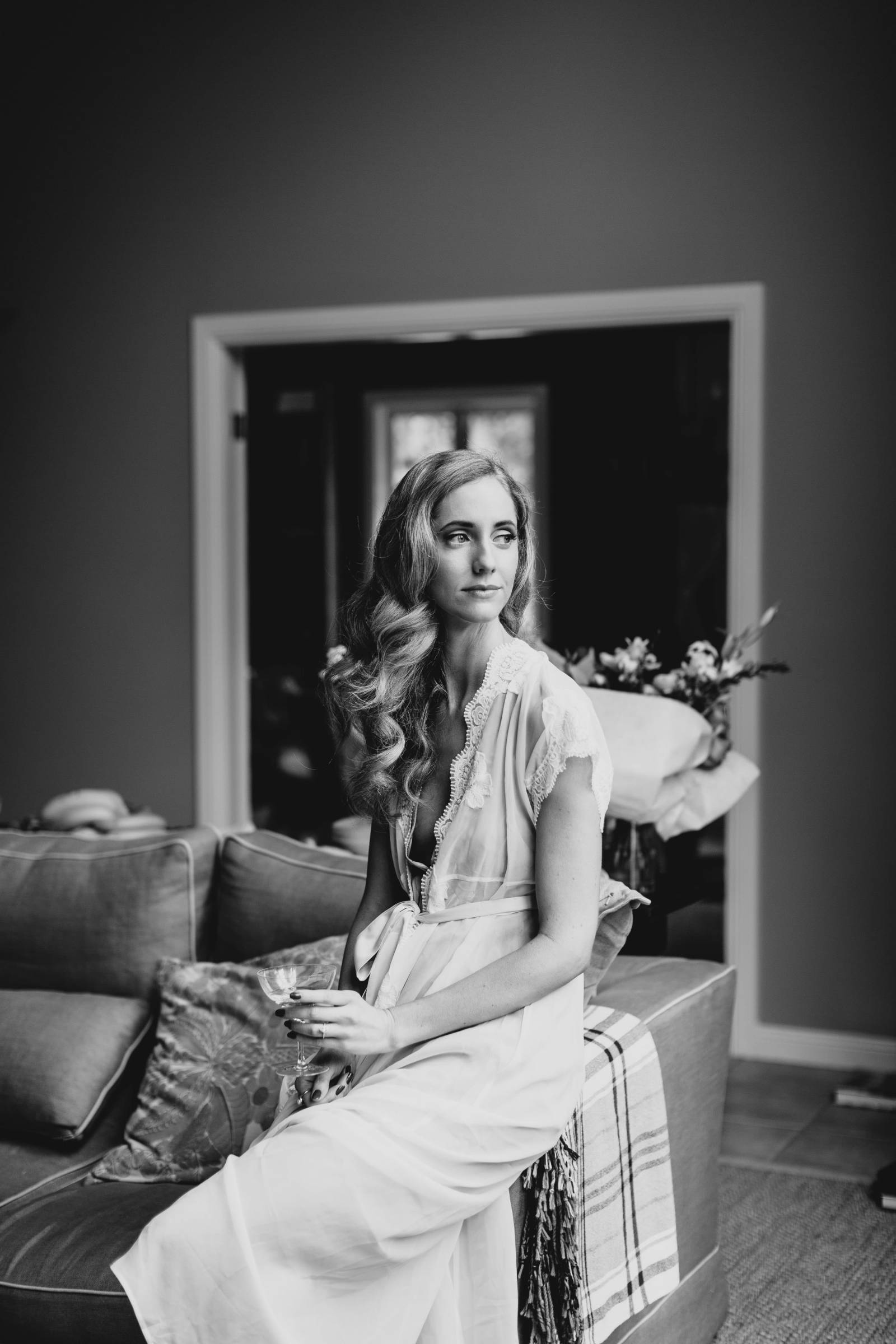 TELL US ABOUT YOUR PROPOSAL: Alex whisked me away to the coast for a family gathering. We had Saturday morning to ourselves before the family would arrive so we planned to make the most of the beautiful location.
After indulging in a massage overlooking the beach, Alex suggested a romantic walk along the water together. Little did I know that earlier he had found a secluded spot and had written his proposal in the sand. Unfortunately the waves had washed it away before we got there though, so a nervous Alex started desperately planning his next move. We eventually found a spot to sit and chat. It was so peaceful and picturesque – we could have sat there all day, but we had to get back to greet the family who should have arrived by now. I hopped up and walked to the waters edge and I remember thinking that it had been the most perfect weekend and that I wished it would remain just the two of us.
I turned around to find Alex of one knee. I quickly checked to make sure he wasn't just doing up his shoelace, but sure enough he had the most stunning ring in his hand. I cannot remember his speech through all of my tears and emotions, but I said 'yes'. There was no doubt in my mind that I would say yes to marrying this man.
The cherry on top of a perfect proposal was that the family story was all part of his elaborate plan. It was just us for the whole weekend. Even the multiple phone calls I had overheard between Alex and his mum, arranging flights and meeting spots, were so that I would avoid any suspicions. Everyone was in one it, except me – and that's exactly how he wanted it to be – a surprise. Best surprise of my life!
DID YOU HAVE ANY DIY ELEMENTS? Almost the whole wedding was DIY! From the invitations to the wedding styling and set-up, we lovingly curated and crafted every element of the wedding.
DESCRIBE YOUR WEDDING FLOWERS: Feminine pinks, purples, burgundy and white. I couldn't tell you the actual flowers but they were all beautiful!
FAVOURITE DETAIL OF THE DAY: Our wedding favours – each guest received two test-tubes, one with red leaf tea and the other had lavender bath salts for the ladies and BBQ salt-rub for the men. It was a family collaboration – I designed the labels and name tags, my sister filled every test-tube for us using organic produce from a friend's business, and my mum helped cut and tie everything together the day before the wedding. We wanted them to be handmade and something our guests could take away and enjoy.
WHAT ADVICE WOULD YOU GIVE OUT TO A COUPLE PLANNING THEIR WEDDING? The best weddings are those where the bride and groom have made it uniquely their own!
MOST MEMORABLE MOMENT? The most memorable moment was walking down the long tree-lined aisle with my Dad. We were both so emotional and by the time I saw Alex's face I was both laughing and crying – I was so happy that our day was finally here!
ANY OTHER DETAILS THAT HELP TELL THE STORY OF YOUR DAY? The 21st of October is Alex's late father's birthday. We chose this special day so he could be a part of the day even though he is no longer with us.
TELL US A LITTLE ABOUT YOUR HONEYMOON: We started our honeymoon in Vancouver, Canada - a place we'd been before together but wanted to always go back to explore more. We then travelled to the USA and spent time in Las Vegas and New York before flying to Helsinki, Finland. We finished our honeymoon in Ivalo (Lapland region in Finland) and stayed in a glass igloo in an attempt to see the Northern Lights (which unfortunately we did not – the only thing that didn't go to plan during the honeymoon…I guess we'll just have to go back and try again!).
IS THERE ANYTHING YOU WOULD CHANGE OR DO DIFFERENTLY? I wouldn't change a single thing, but I would love to do it all over again!
Thanks to Queensland wedding photographer FINCH & OAK for sharing this beautiful wedding with us. If you're an Australian bride looking for a Queensland Wedding Photographer be sure to check out FINCH & OAK'S work, and you can see his full portfolio here.