There is so much to love about this gorgeous Chicago wedding by KYLE JOHN PHOTO. From the beautifully stylist couple to their adorable dachshund Archie and of course the sweet flowergirls! Alice & Aaron knew that they wanted a natural space and immediately fell in love with GARFIELD PARK CONSERVATORY upon discovering it. With the venue being surrounding my so much lush greenery, 'simple' became the underlying theme for the decor - think flax and ivory colored linens and softer colored floral arrangements. They also wanted to bring in some vintage elements as a nod to the age of the venue.
Alice had this to say about their day, "The best part of the whole thing is that Aaron and I combined create one large, crazy family. At the time, together we had seventeen nieces and nephews (now eighteen!) - almost all walked in the wedding. My sister Charlotte was my Matron of Honor and Aaron's Best Man was his best friend, Todd, who is basically a brother to us. Our other siblings did readings - as did my stepsister - during the ceremony. It was also a really memorable moment when both sets of our parents stood up and read short prayers before the ceremony concluded. We were so lucky, too, to have so many of Aaron's aunts, uncles, and cousins travel in from all over the country and they really ruled the dance floor. They are all so fun, and loving, and welcoming. My mother remarried almost a decade ago, and with that came my wonderful Stepfather, John, and his four children. It made me so happy to have them and their children be a part of the day. It made us so overjoyed to have so many generations of family and friends, those we had known all our lives and newer ones, too, be there to celebrate.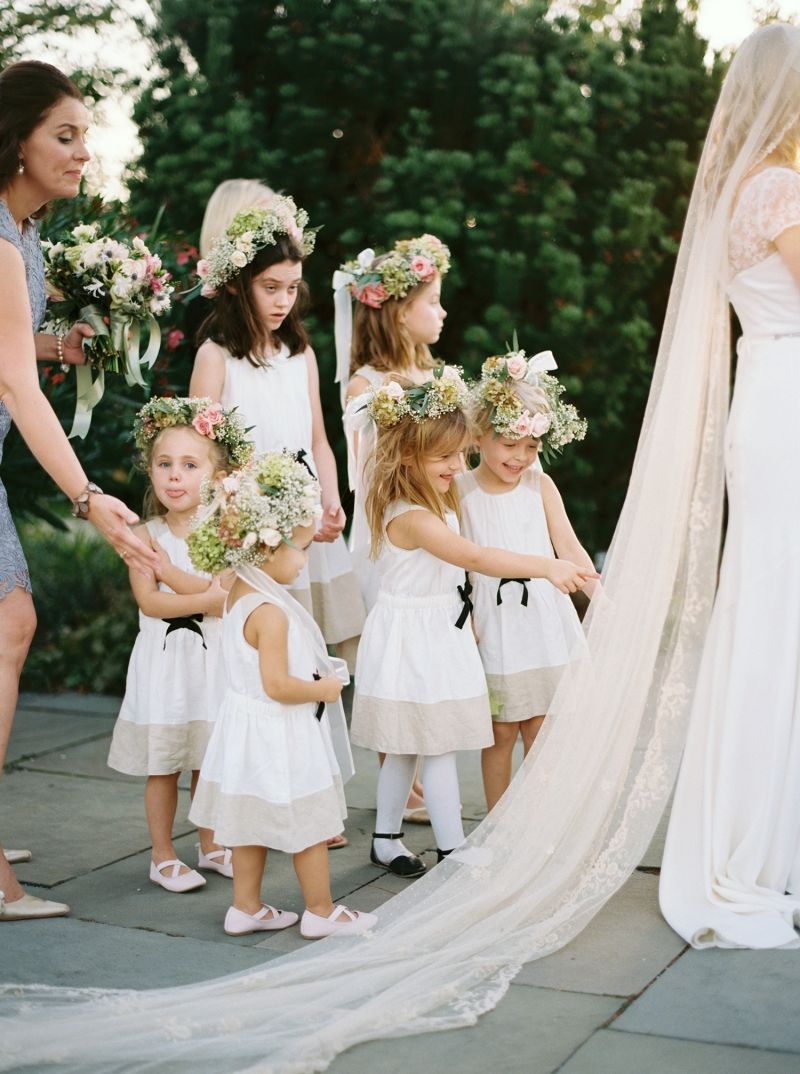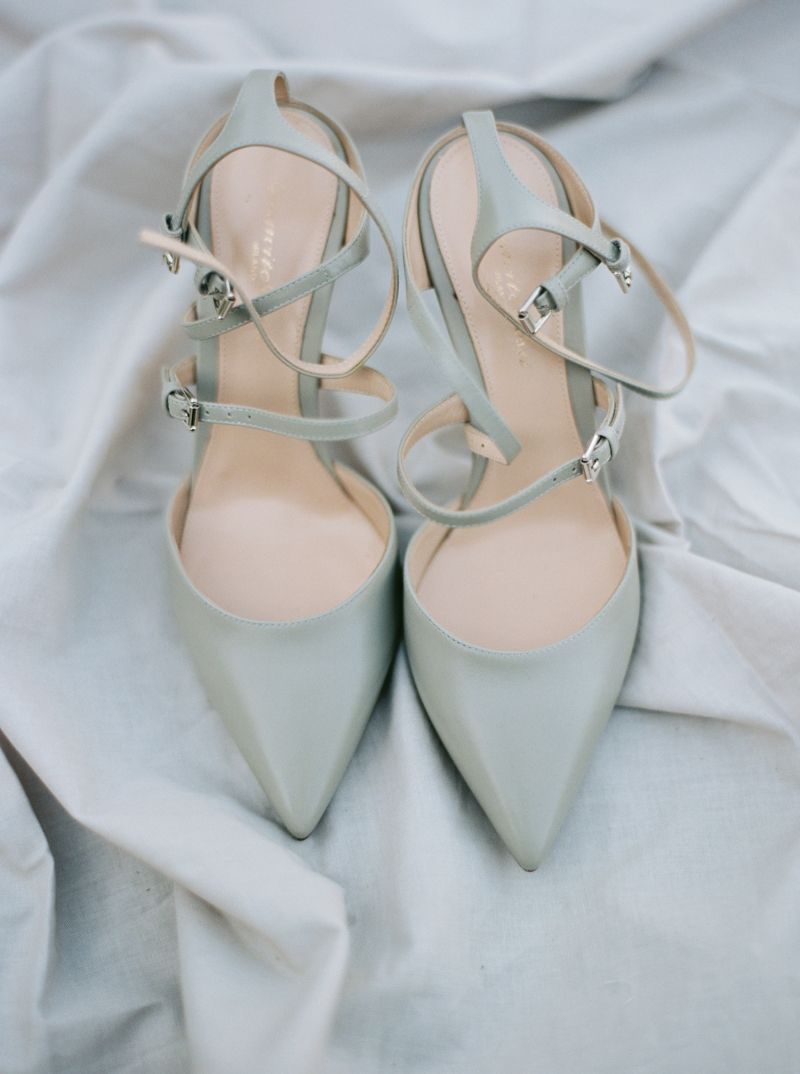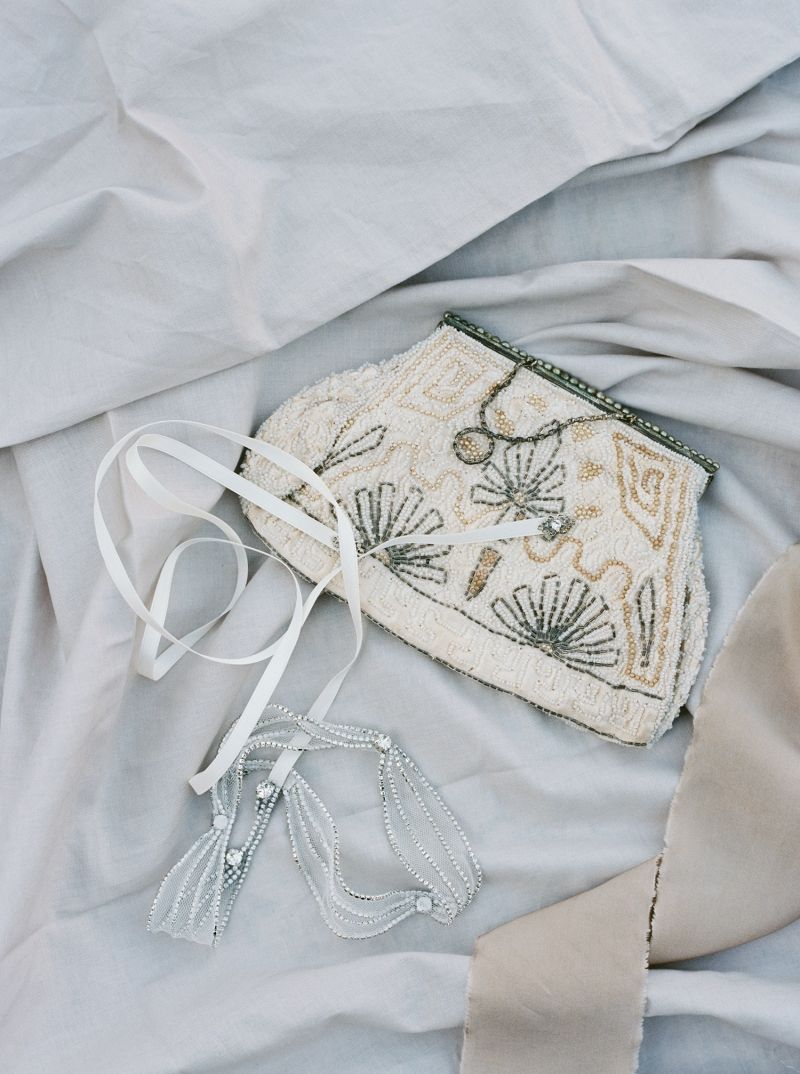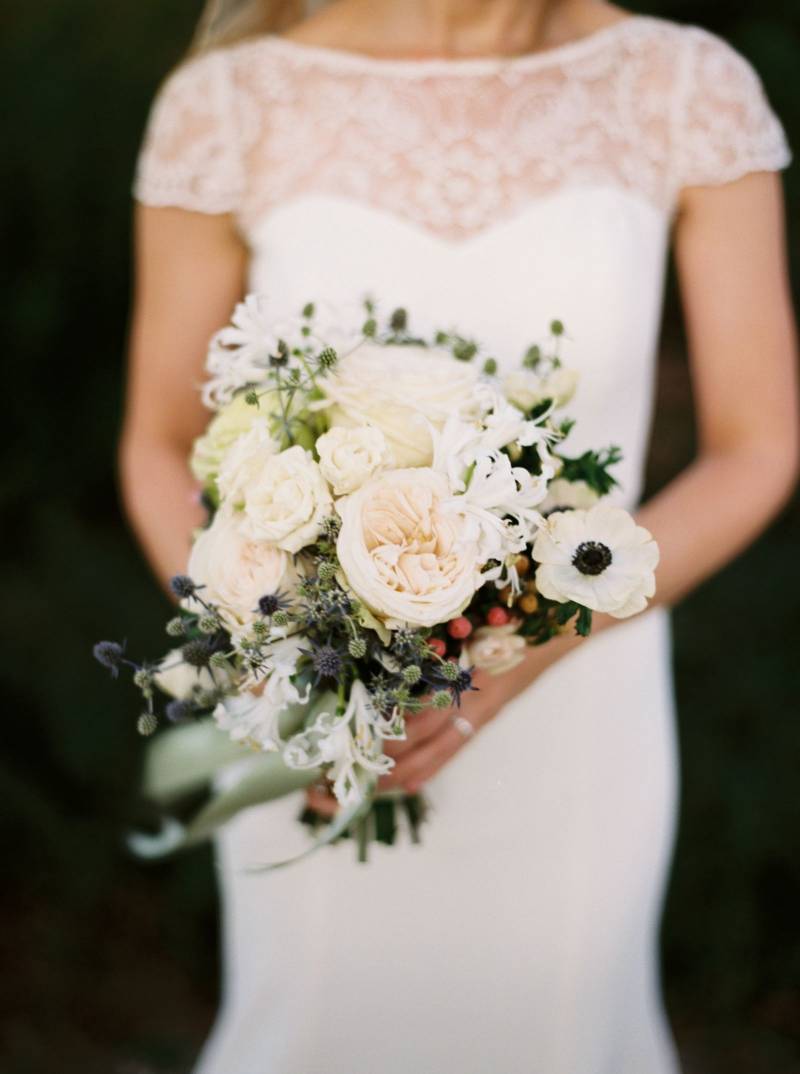 DESCRIBE YOUR WEDDING FLOWERS: Because the Garfield Park Conservatory is a basically a tropical paradise in the middle of Chicago, I wanted to keep the flowers simple. Lots of green and white, with a few other color touches. In addition to the bouquets and centerpieces, the florist was also making boutonnieres and flower crowns for the girls. The goal was to have sort of a soft and romantic feel to all of it.​
HOW DID YOU MEET? Aaron reached out to me on a dating website, OKCupid!, and we bonded over a mutual affinity for Pearl Jam. He, in fact, commented it was brave of me, so long after the 90s, to list them among my favorite bands! We had our first date at the Map Room in the Bucktown neighborhood of Chicago. He was always good at coming up with really inventive dates (and still is) - our first kiss was at an outdoor movie screening hosted by some of his friends and other early dates included a play at the Steppenwolf and miniature golf.

TELL US ABOUT YOUR PROPOSAL: AARON: I planned an entire "adventure Saturday" for us. We recreated an early date of ours at the Bunny Hutch (the aforementioned mini golf spot), ate double dogs, then park-hopped across Chicago the rest of the afternoon. We went out to dinner in Hyde Park by the University of Chicago to The Promontory. We hadn't realized the restaurant had just opened a few days before, so it was a nice surprise to be there on their opening weekend. After dinner, we went for a walk along Promontory Point, by Lake Michigan, where there happened to be a wedding taking place, which felt like a good sign. All throughout this day of activities (with a nap in between) I had been giving her notes in little brown envelopes. Just after midnight - Alice fell asleep briefly in the car - we landed in Winnemac Park for a firefly expedition (butterfly nets & glass jars) and there amongst the tall prairie grasses, I gave her the last love note and got down on one knee. I proposed to her with grandmother's engagement ring, which she had actually never gotten the chance to see before. She says everything was a complete surprise to her despite all the clues!

ALICE: All my friends are astounded I didn't realize what was going on - love letters! A full-day adventure! But he just is that sweet and creative. A couple moments where he seemed a little nervous at dinner made me wonder if this day had something more to it, but I really didn't think a proposal would be happening just a few hours later. He made it the most perfect day.
MOST MEMORABLE MOMENT? AARON: Seeing Alice walk down the aisle to me & sharing my vows w/ her. Sharing the day with all my friends & family was also a hightlight.
ALICE: Our vows, for sure. We wrote our own, which I was nervous to do and share, but it was really special. Aaron's were beautiful. I also really loved the craziness of all the children participating in the wedding and the children of our guests. It added so much levity and silliness. During the ceremony, I would look back and there would be a different flower girl holding my veil and smiling. They were also having such a great time on the dance floor and getting totally weird - we learned some great dance moves that night - and it made me smile throughout the reception.
TELL US ABOUT FINDING YOUR WEDDING DRESS: I went in knowing I wanted something more streamlined - my wedding style inspiration was Carolyn Bessette Kennedy, and has been since 1996 when they got married. As I tried things on, a lot of things I thought were underwhelming on the hanger really popped or things I thought would be "the dress," did not translate on me. I realized pretty quickly I had to keep an open mind and be willing to stray a little from my original vision. I ended up finding my dress at Jenny Yoo in Chicago. My sister Charlotte had not yet moved to Dallas at that point, so I was lucky to have her there for the process, along with my mom. The ladies at Jenny Yoo were so nice and helpful and easy to work with. I had my alterations done by Maria at Golden Needle Tailoring, who was amazing. She took it in, hemmed, it and bustled it up in under two weeks (I procrastinated to the extreme in waiting to tackle the alterations). She was my hero!

A close friend of my family's graciously offered to lend me the veil that belonged to her mother to wear at the wedding. This family friend, Peggy Carr, has already celebrated her 100th birthday and is the most remarkable woman I have ever met. The veil was purchased in Belgium in 1906 or '07 for her mother's wedding trousseau. It was such an honor to know I'd walk down the aisle wearing that. Since it was made from the most exquisite, delicate lace, I knew I needed to keep the dress relatively simple, so the two would not compete. That ultimately steered me away from some more romantic styles I surprised myself by leaning towards during the dress shopping experience.