I love the idea of infusing your wedding day with details from something or somewhere you're passionate about. It doesn't necessarily need to be too 'themed' but taking inspiration from one of your favourite places to visit as a couple just makes the details of your day that little bit more personal. This Moroccan styled desert inspiration by Texas wedding photographer SIMON LY shows how by adding a few touches you can transport yourself to another place no matter where you are in the world. Ok sure having the desert helps evoke visions of Morocco in this example but it doesn't need to be quite so literal! JANNA BROWN DESIGN worked her creative magic on this shoot which included paper goods from one of our favourites, BOHEMIAN INK.
Simon shares with us, "People often dream of a Moroccan getaway—the incredible sights, the rich jewel-tone colours, and the amazing food. Little do they know that they can find a beautiful desert oasis a little closer to home, just two hours from the Las Vegas Strip.
When we first scouted this location, we knew it'd be perfect for a desert-themed shoot. Tucked away far from the hustle and bustle of the Strip, this setting was truly an oasis in which Shyllon and Angelica could help paint a story of dramatic love against the desert expanse. No desert themed shoot is complete without a camel, and we were feeling ambitious. It took a team to care for the three camels that starred in this shoot, and it was worth it, as these friendly creatures brought a sense of adventure to life—our couple was ready to go anywhere with their trusty sidekicks at their side.
Luxury, drama, adventure—these were the elements we wanted to bring to life in this shoot. The couple starts their adventure, hand in hand, with their trusty camel to a faraway desert oasis. As day turns to night, their colours change from bright to dramatically bold and dark for a dance under the star-filled desert sky. And they end the night where they started, blissfully embracing in the sandy expanse, watching the sunset and thinking about their next adventure together."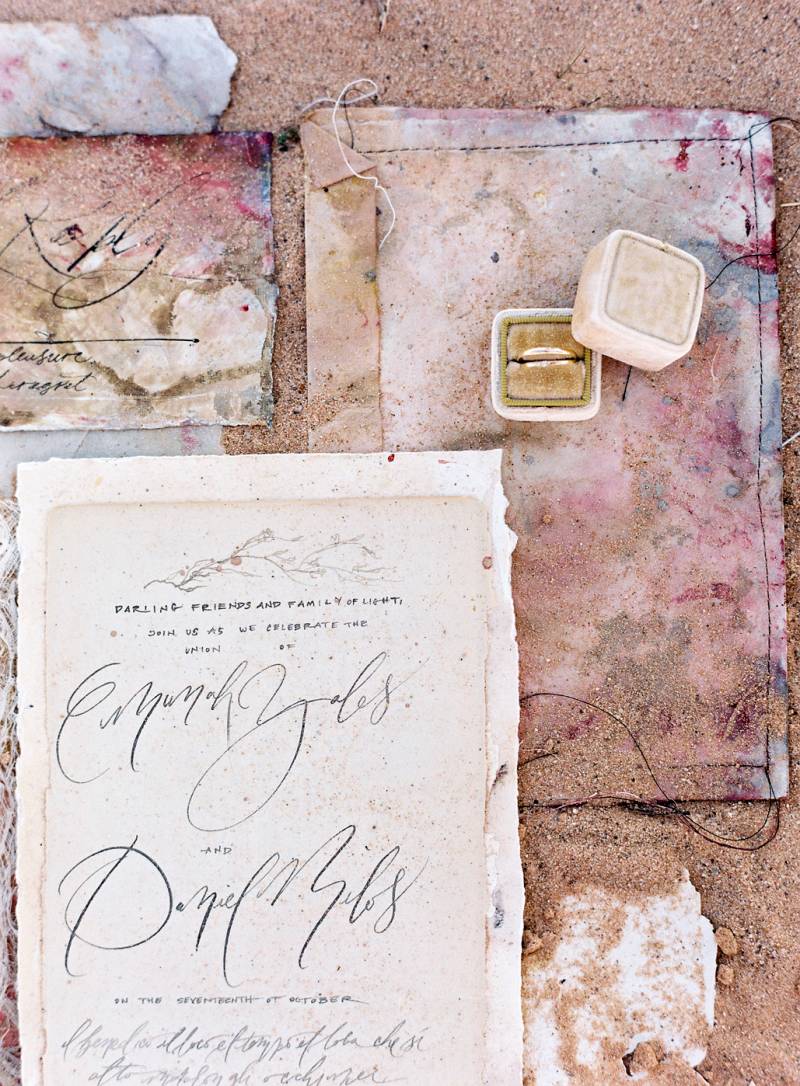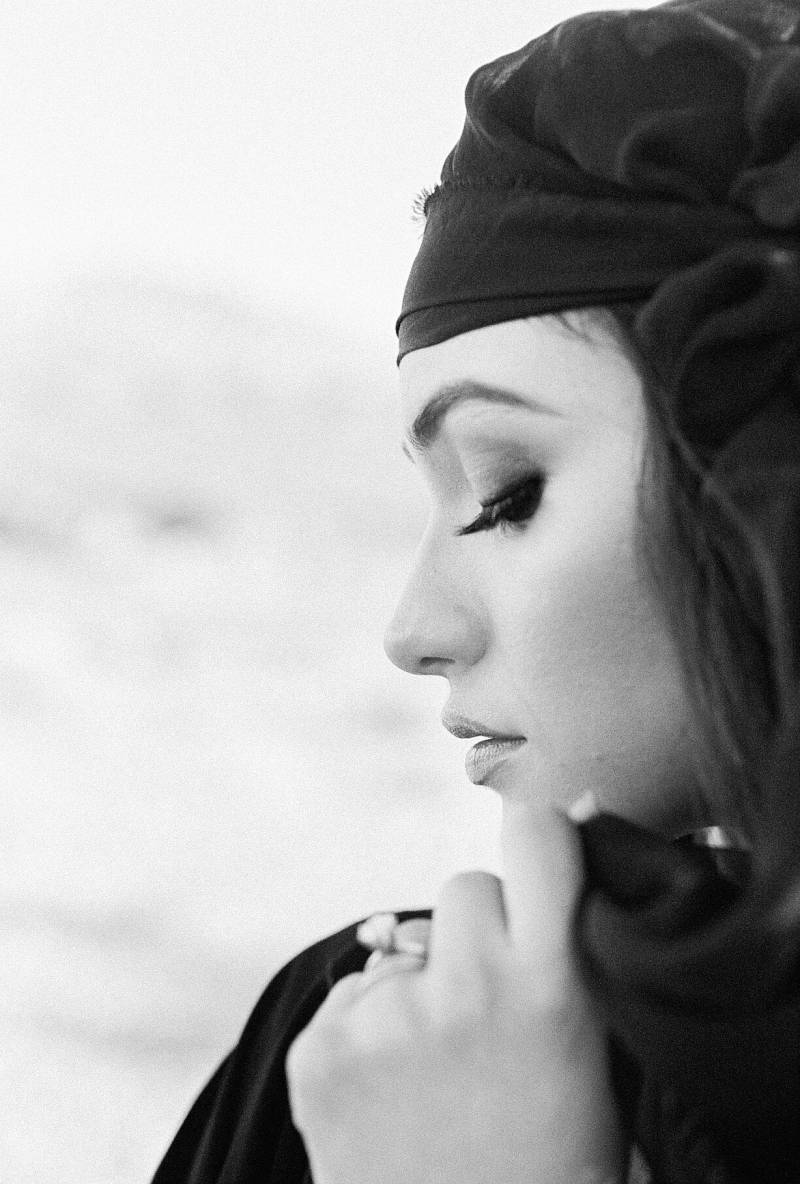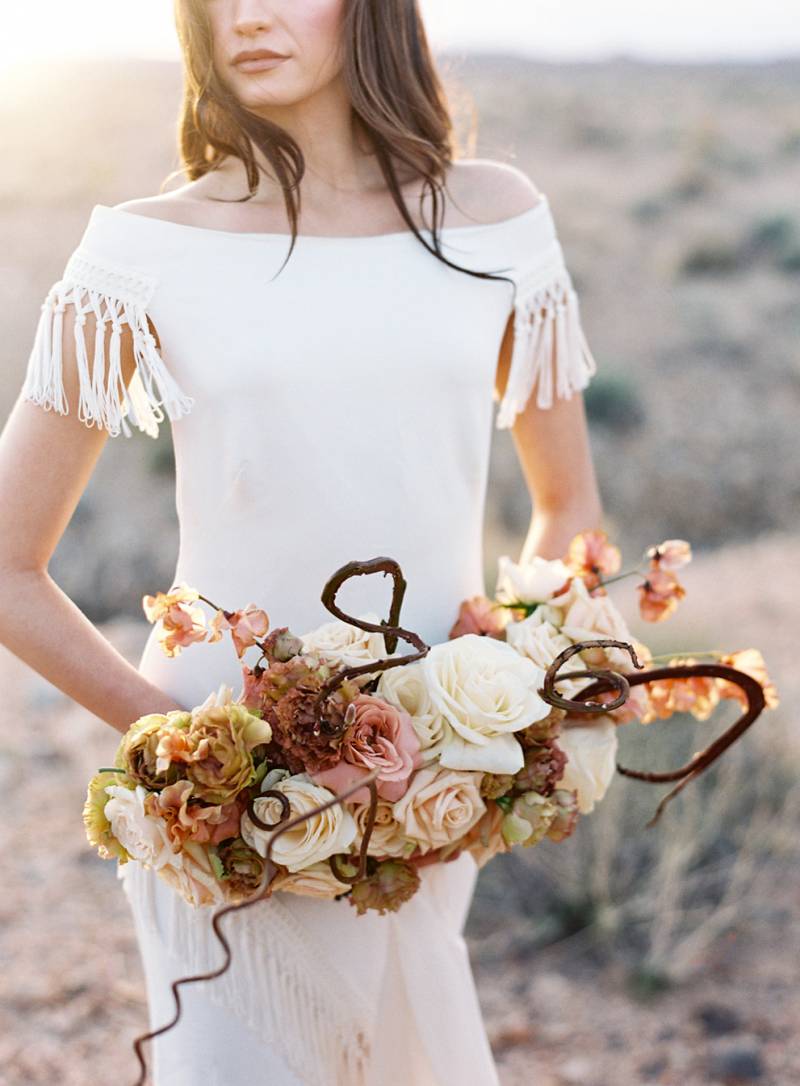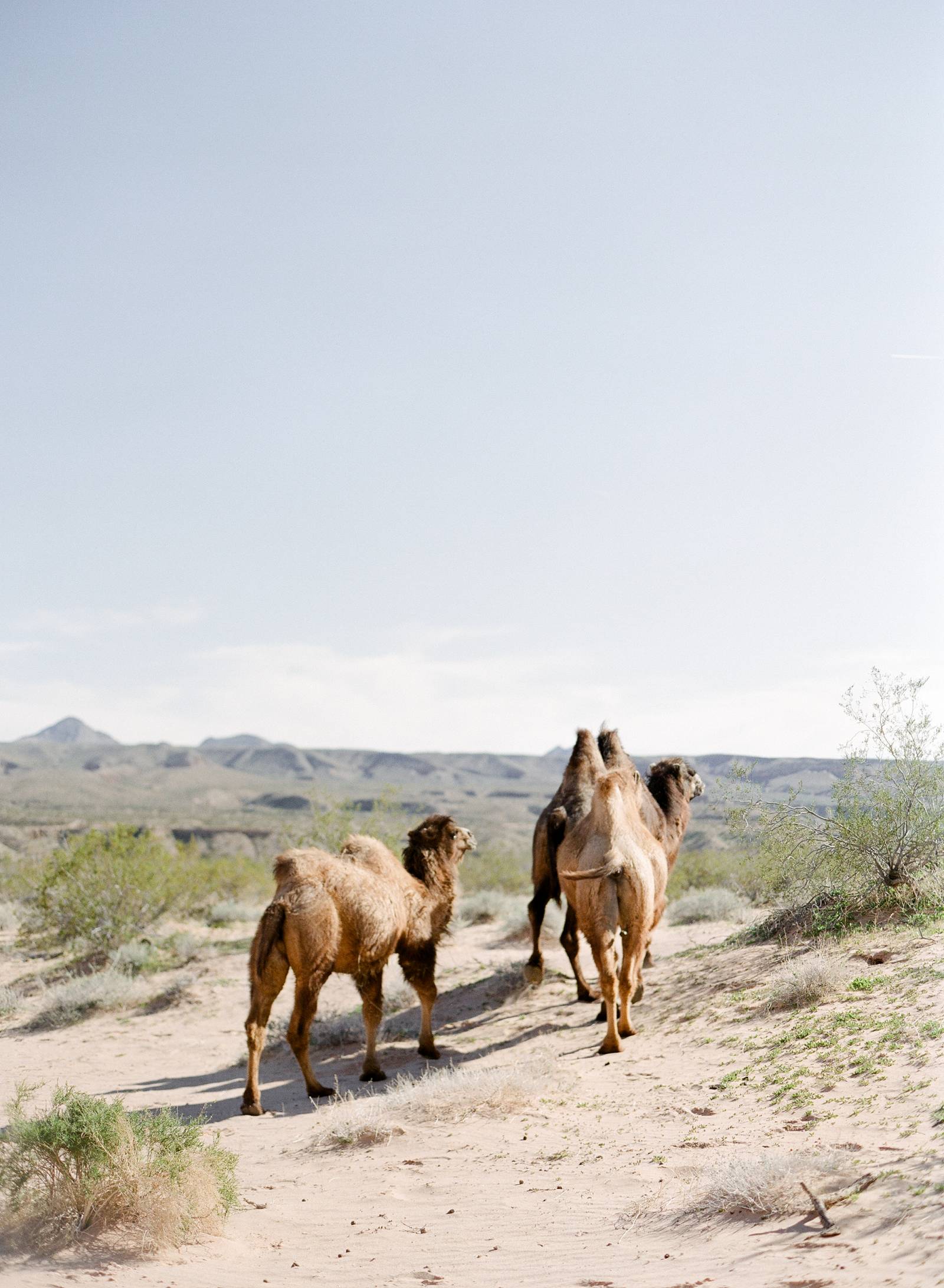 A huge thank you to Texas wedding photographer SIMON LY for sharing this stunning wedding inspiration with us. Based in Houston Simon's style can be described as adventurous, clean, & timeless. Primarily shooting with film & within his work, he strives to capture the emotional connection that exists between two people & highlight the uniqueness of each & every relationship.
If you're looking for a Texas wedding photographer be sure to check out more of Simon's work here in the MAGNOLIA ROUGE VENDOR GUIDE.