Amy & Noah wanted a venue that was natural and rustic - simple but with a mountain view and lots of natural light. On top of this they were hoping for something remote and tucked away from city life. STRAWBERRY CREEK RANCH in Granby, Colorado was perfect. With a rustic and historic barn as a backdrop it has the most delightful mountain view with a green meadow and white wildflowers which made for the perfect landscape in these photos by MALLORY RENEE.
Gorgeous bride Amy tells us, "The colours at the venue provided the inspiration. I saw green grass, white wildflowers, wooden elements, and a dusty blue metal roof on the barn. We decided to incorporate dusty blue into the wedding details and have greenery and white florals be the main decoration. We rented rustic cross-back chairs…they fit perfectly with the barn and wooden details. We were going for natural, understated elegance with a lush wildflower look."
HOW DID YOU MEET? We first met through a dating app. We hit it off right away and a mutual level of respect, communication and chemistry allowed our relationship to grow into something pretty incredible!
TELL US ABOUT YOUR PROPOSAL: Noah planned a memorable proposal at the historic Union Station in downtown Denver. On the Cooper Lounge balcony, Noah got down on one knee and popped the question and we spent the rest of the evening enjoying free champagne...we couldn't resist telling everyone there we just got engaged!
TELL US ABOUT FINDING YOUR WEDDING DRESS: At first I had a hard time finding a dress that really felt like me. I wanted understated elegance—simple, minimal, and form fitting. I then discovered designer Nicole Miller and fell in love with all of her dresses…it was just a matter of which one. The light-weight fabric she uses is just wonderful. I tried on five of her dresses before deciding on the Nicole Miller Lauren gown.
DID YOU HAVE ANY DIY ELEMENTS? Oh yes! I am a DIY bride for sure! I had a vision for our wedding and really wanted it to be cohesive through all the details and wedding elements. I made the invitations myself, as well as the menus, place cards, table numbers and seating chart sign. I worked closely with a calligrapher that has a carefree, yet elegant look that I love. My husband was also very involved in the planning process and we had a lot of fun during this time! He was incredibly supportive and helped with DIY elements as well; he brewed beer for our guests and made the corn hole game and wedding arch.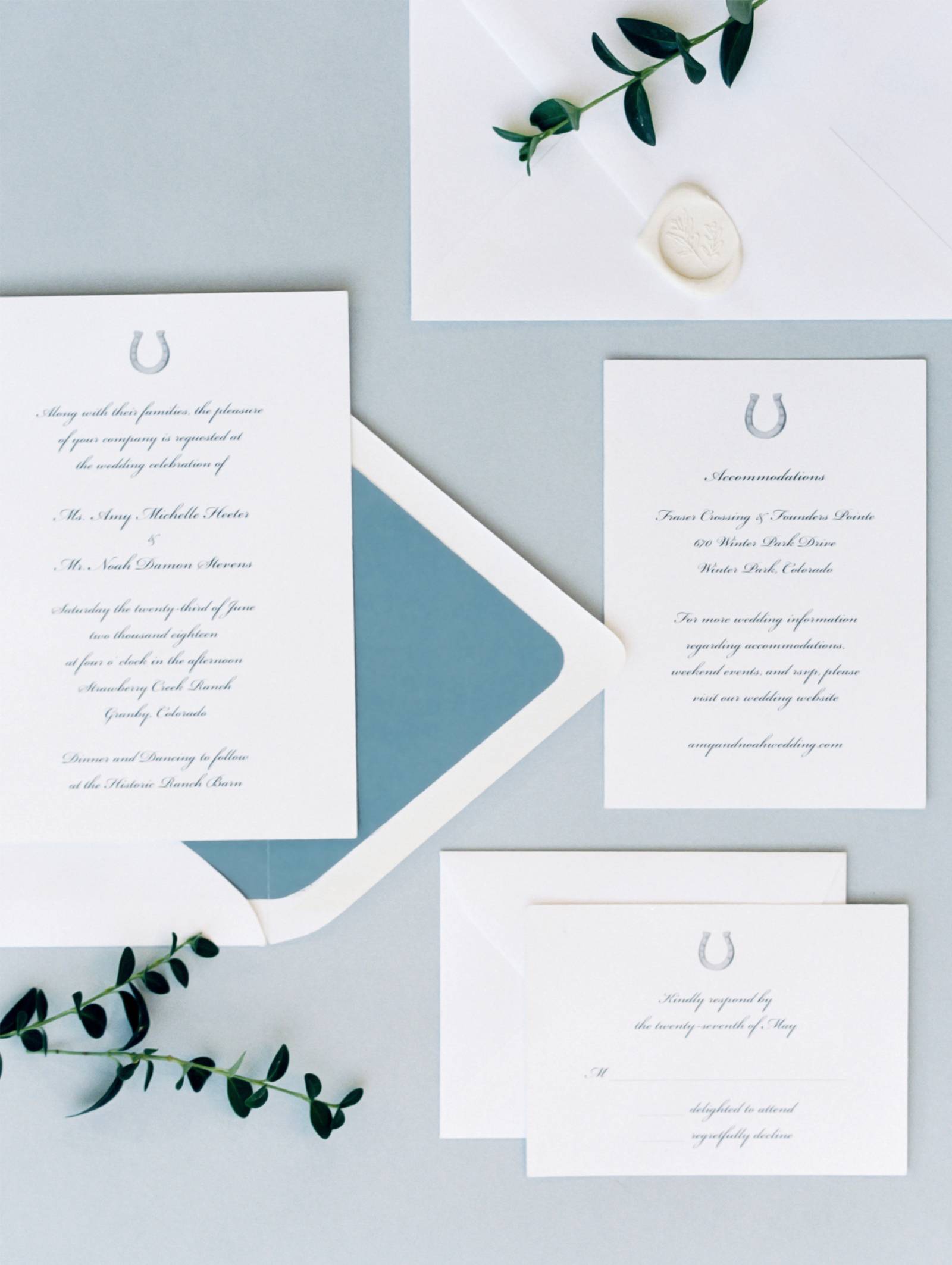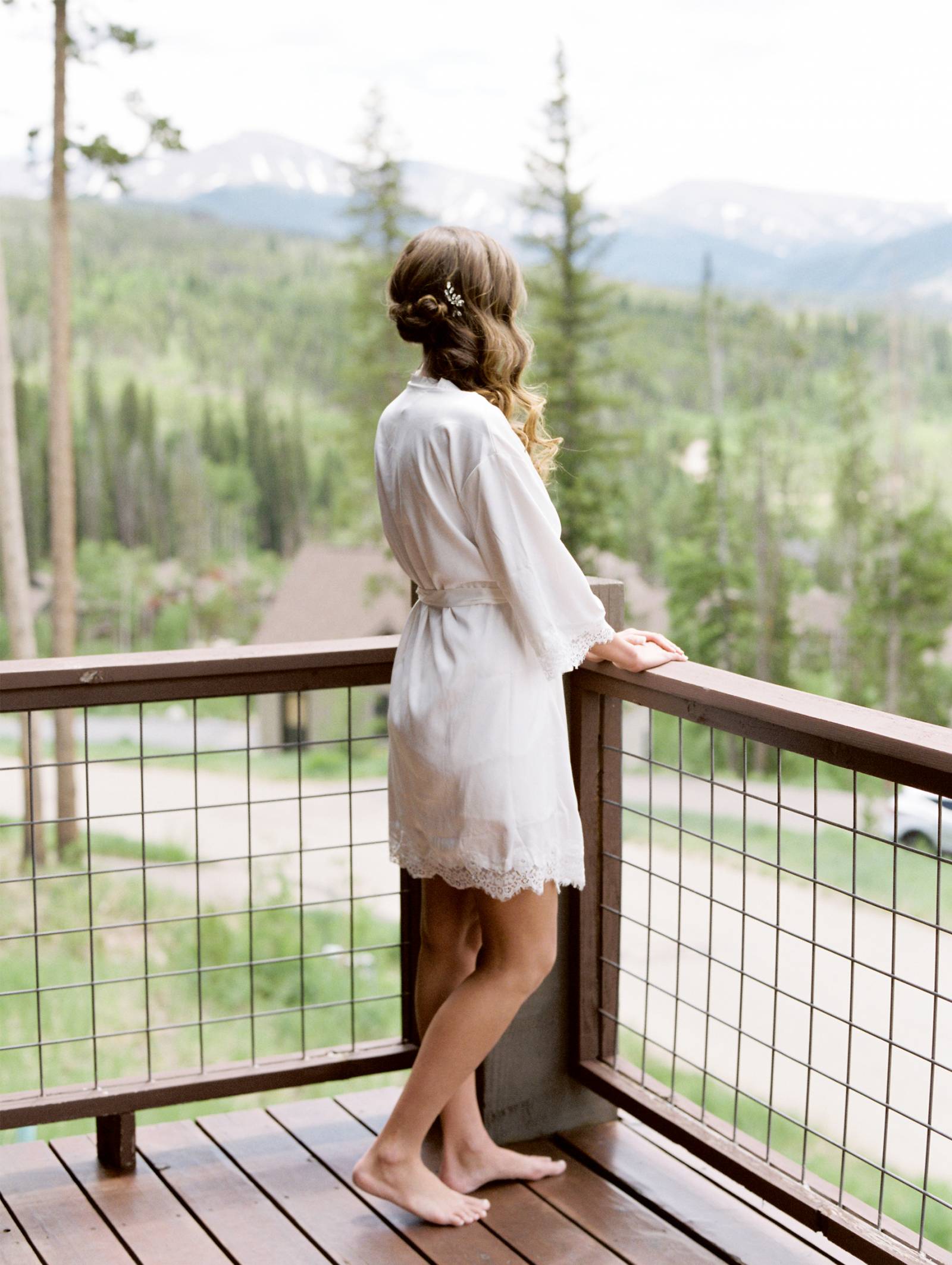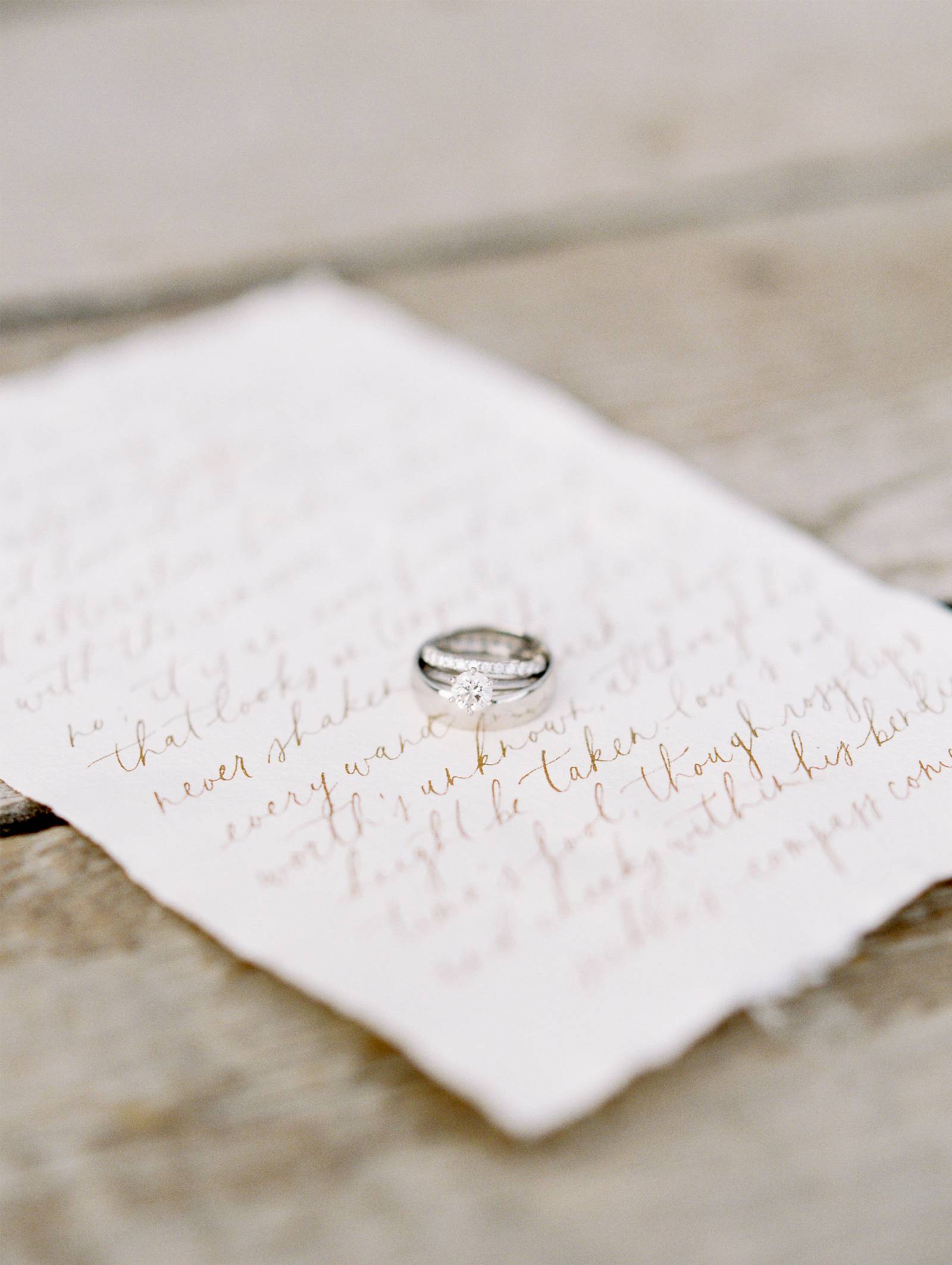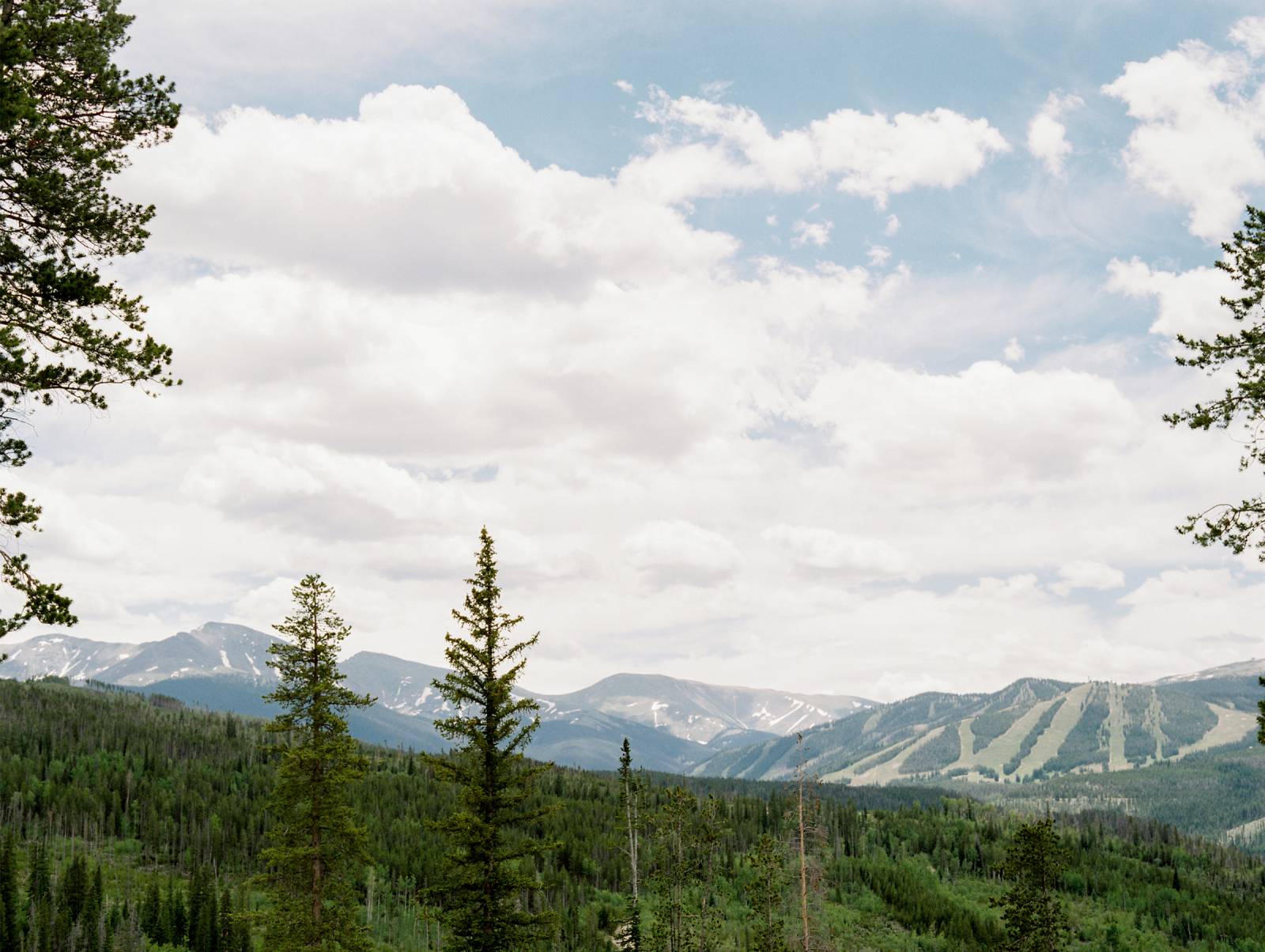 DESCRIBE YOUR WEDDING FLOWERS: The flowers were the most important element of the day. They were the main decoration and it was essential that they look lush and stunning to really complement the venue and natural setting. The florist we chose is incredibly talented and went above and beyond our expectations. I mean she killed it! Every centerpiece and every detail was truly a piece of art. I told our photographer to really showcase the flowers, and she did a great job! There's just something about beautiful flowers captured on film photography that takes my breath away.
FAVOURITE DETAIL OF THE DAY: I am slightly obsessed with Frou Frou Chic silk ribbon and it was so romantic to see the ribbon blowing in the wind with the bridesmaids' dresses and my long veil. The table settings were also very stunning…the details were swimming around in my head for so long, to see it all come together was amazing! The wedding tent was open on the side facing the mountains and the backdrop was almost unreal.
WHAT ADVICE WOULD YOU GIVE TO A COUPLE PLANNING THEIR DAY? Splurge on flowers and an excellent wedding planner! I would also say rent nice chairs…I think this is a detail that is so often overlooked that can really elevate a venue. Also remember that on the day of the wedding there will be things that don't go as expected but regardless it will be beautiful and full of joy and love. There's a lot of time and effort that goes into planning, and it's true the wedding day goes by so fast. It's important to slow down and thoroughly enjoy it!
MOST MEMORABLE MOMENT? My father is a jazz pianist and he wrote us a song and played a musical toast that nearly brought me to tears. Jazz music was a very important element of our wedding. My husband's father married us, which was also very personal and memorable for us.
TELL US A LITTLE ABOUT YOUR HONEYMOON: We went to Santorini, Greece for two weeks and just relaxed on the patio of a cliff-side cave dwelling over looking the Caldera. Not a drop of rain and so much sparking sunshine. The white buildings with the blue sea is truly breath taking.