We are loving the fun celebratory feel of this monastery wedding by New Orleans wedding photographer LANCE NICOLL. Katie & Steven wanted the whole event to feel very 'New Orleans' as well as have a lush tropical green vibe to it. With many of their friends travelling from out of state and abroad, it was important for them to showcase the city they love. THE MONASTERY is a venue with a lot of personality and offered them a unique platform to create with. "It made have been a little different to have a Chuppah at a Monastery, but we loved it!"
HOW DID YOU MEET? We met in San Francisco through mutual friends. Where we also currently still live.
TELL US ABOUT YOUR PROPOSAL: New Orleans is very special to us, we've had many memorable trips there. Steven proposed after dinner on a special trip to New Orleans about a year before our eventual wedding.
TELL US ABOUT FINDING YOUR WEDDING DRESS: I took a trip to Kleinfelds in New York with my mother and sister.
DID YOU HAVE ANY DIY ELEMENTS? Not really. One thing unique was I didn't tell my bridesmaids what to wear, my sister and closest friends picked out their beautiful and colourful gowns.
DESCRIBE YOUR WEDDING FLOWERS: Lush, tropical, big, beautiful, full of soft colourful hues.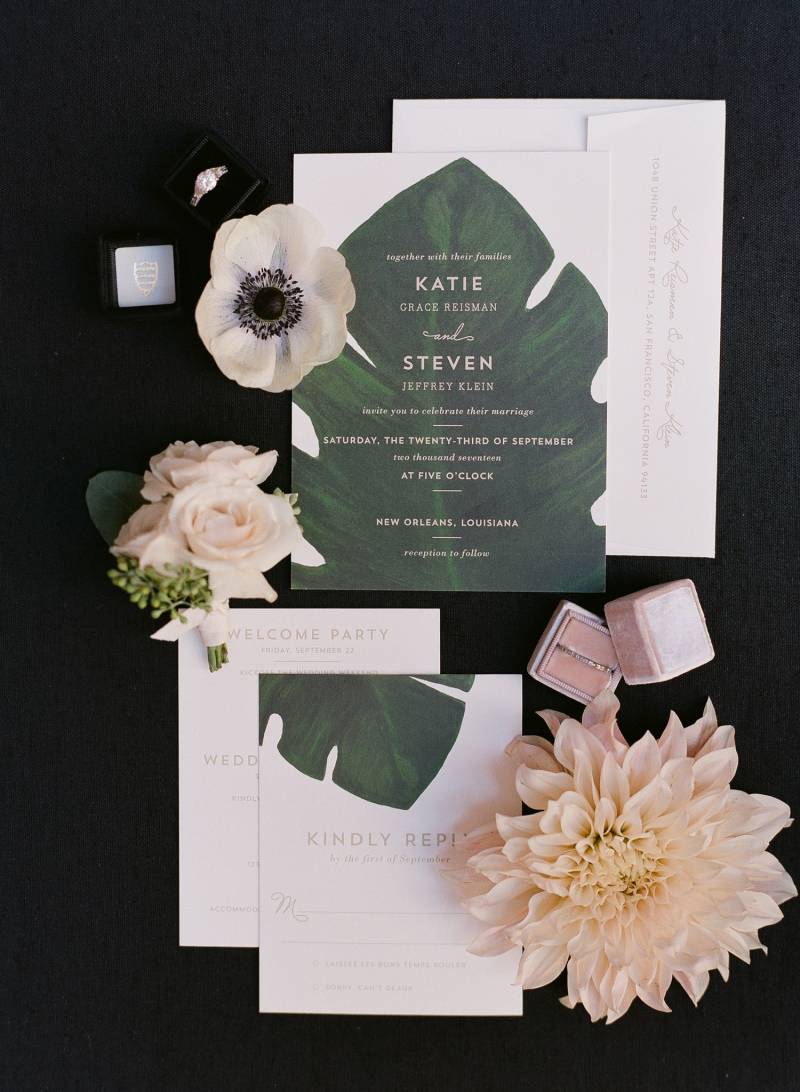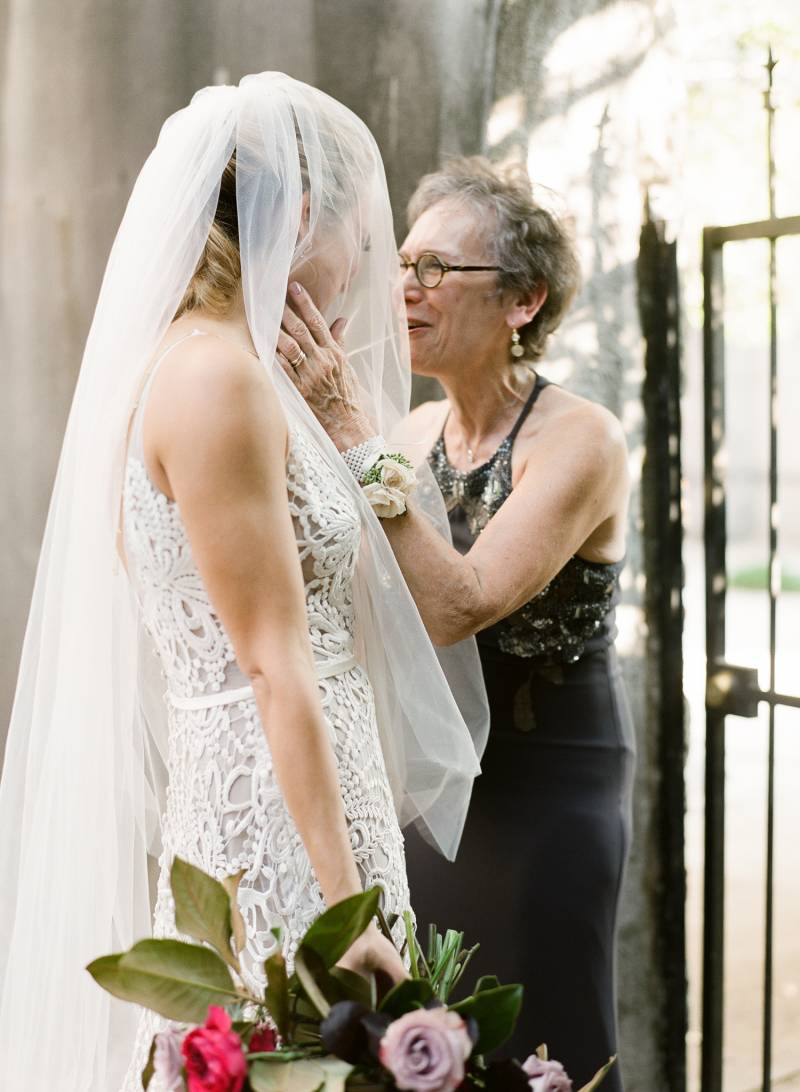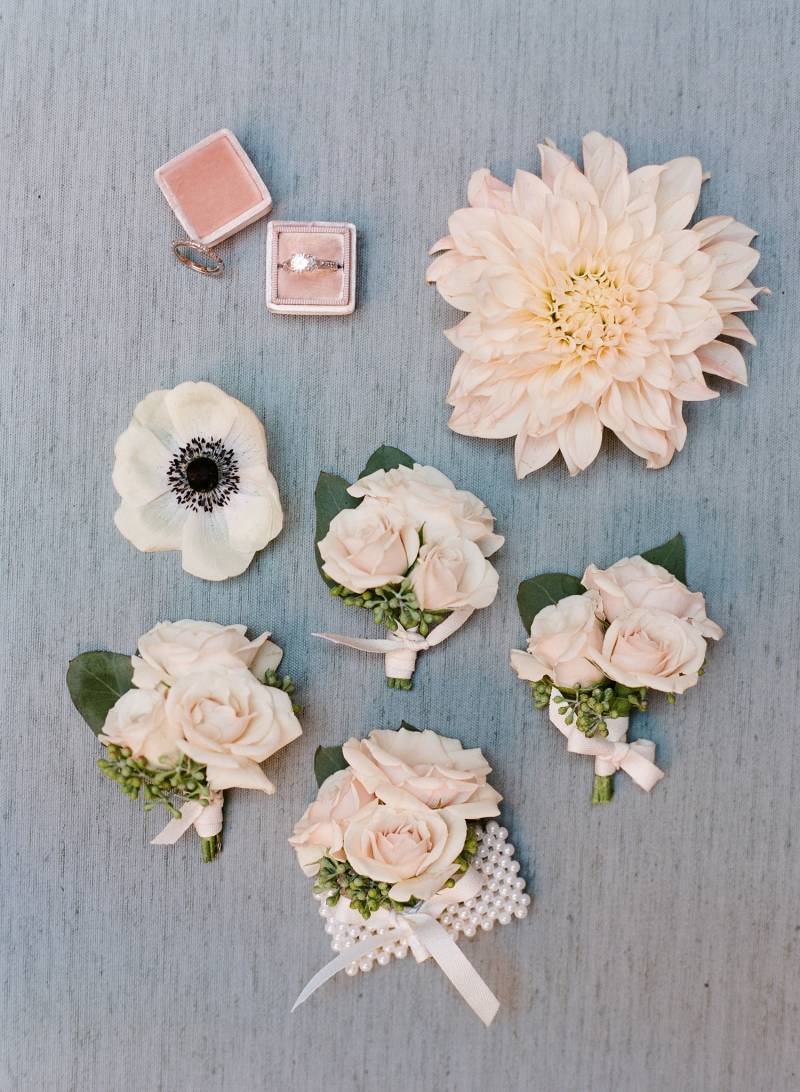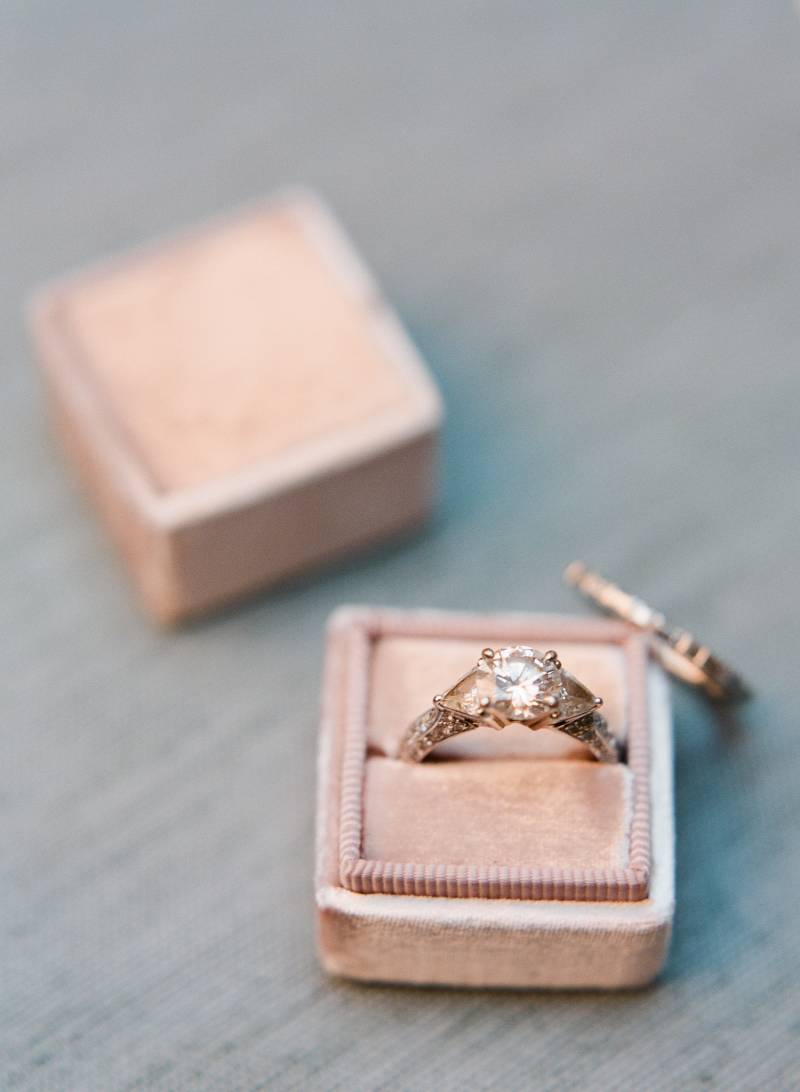 FAVOURITE DETAIL OF THE DAY: The ceremony was amazing, sharing laughs and tears with Steven my the best. Also having time after for just the two of us to go off and take photos was wonderful.
WHAT ADVICE WOULD YOU GIVE OUT TO A COUPLE PLANNING THEIR WEDDING? Relax, don't stress, and go with the flow! And have lots and lots of fun!
MOST MEMORABLE MOMENT? Seeing my mom after I put on my dress, seeing my sister before walking out to the ceremony, laughing during the ceremony, and the Horah during the reception.
ANY OTHER DETAILS THAT HELP TELL THE STORY OF YOUR DAY? Other than my floral design, my shoes and invites really reflect our personality and style, we like to have fun and not take things too seriously or stress.
TELL US A LITTLE ABOUT YOUR HONEYMOON: We went to Bali, it was amazing!
A huge thank you to New Orleans wedding photographer LANCE NICOLL for sharing these gorgeous photos and letting us be a part of this gorgeous celebration today. We're always fans on a timeless garden wedding. Lance is a wedding photographer you must check-out if you are getting married in Louisiana, his background in editorial photography and traditional fine arts translates into incredible wedding photos. Be sure to check-out this Elegant Louisiana garden wedding in a green and white palette.