Noosa is a very special place to Alana & Jamie so the decision to have their wedding there was an easy one. And what a beautiful spot, right by the water. Jodi McDonald was on hand to document all the prettiness from their day including the gorgeous Wendy Makin that the beautiful bride wore.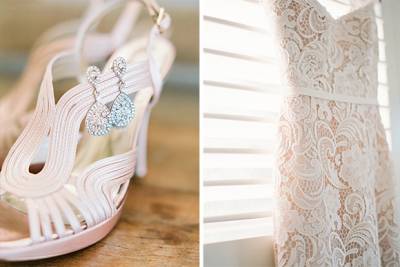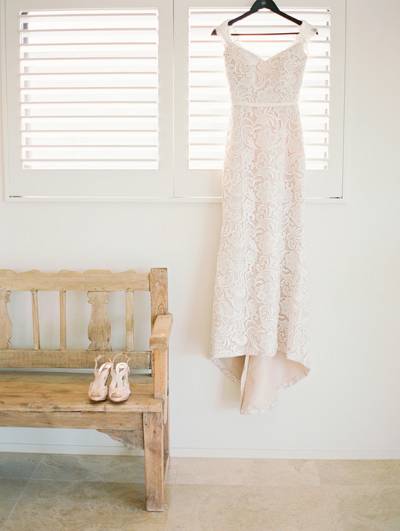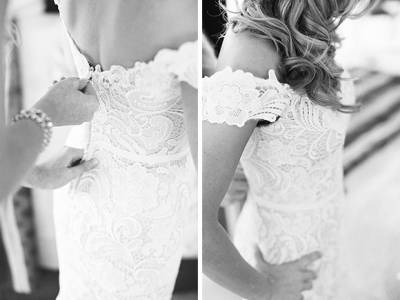 Tell us about your proposal: It was a Saturday afternoon in May 2011, we had made our way up to Noosa from Brisbane for a weekend break. We arrived at our apartment over looking the Noosa beach and I had walked in and sat down on the couch, Jamie had gone to get the rest of the bags from the car, he walked back in, took them to the bedroom and then came out and sat next to me, it was such a beautiful proposal very relaxed and wonderful, at first I thought he was joking (then he got out the ring) no joke there. I was so surprised he defiantly hid it well, I just thought we were getting away for a break, little did I know. It was the best weekend.
Tell us about finding your wedding dress: My friend helped me with the style of my dress she had shown me a photo of a bride in something very similar that I went with, the dress I wore was the first one I tried on, I just knew it was the right style for me and I just loved the way it looked.
Any DIY/Budget elements? We had a budget that we wanted to stick to, that went out the window very quickly however I think we did really well in the end. Our main contents of the wedding were the venue, the photographer and of course food. We were really happy with how the whole day went.
Describe your wedding flowers: I wanted something very simple, not a lot of colour so I chose all sorts of white flowers for the reception. The only coloured flowers were in my bouquet.
Favourite detail of the day: The ceremony, it was so relaxed and filled with laughter I just loved it.
What advise would you give out to a couple planning their wedding? Go with your instincts, be relaxed, work together and pick the best photographer.
Most memorable moment? Seeing Jamie for the first time. And our wedding dance it was so funny.
Photographer | Jodi McDonald, Cake | Lee Berryman (cake designs), Florist | First Class Functions, Stationery | Invitation House, Ceremony Venue | Noosa Sound Park, Reception Venue | Rickys Restaurant, Dress Designer | Wendy Makin, Shoes | Alan Pinkus, Hair | Hair by Nicola, Make-up | Pru Edwards, Bridesmaids Dresses | Zimmermann, Grooms Attire | Country Road