With its stunning European charm, THE BRADFORD in North Carolina set the tone for Vivian & James' wedding captured here by ALLY & BOBBY. Giving off the ambiance of the French countryside, the couple chose to simply supplement the venue's existing beauty rather than add too much to it. Vivian tells us "I kept the wedding style timeless, focusing on an ethereal, simple, and organic experience. This meant a neutral colour palette, white florals and greenery, and candles as main decoration pieces." Planned by C&D EVENTS, the mother of the bride did the florals herself and the bride created her own paper goods! Talented bunch!
HOW DID YOU MEET? James and I met attending boarding high school where we were acquaintances at best. We went to the same college afterwards, and throughout our freshman year we started to become closer friends. We realised we had a lot in common, including our faith and our interest in pursuing medicine after graduation. Our friendship grew deeper over the next couple years, and then one day James made it known to me that he wanted to start intentionally pursuing me. Anyone who knows us knows how strange it was for me in particular to transition from what I thought was a strictly platonic friendship into a romantic relationship, but truly it was the best decision I made.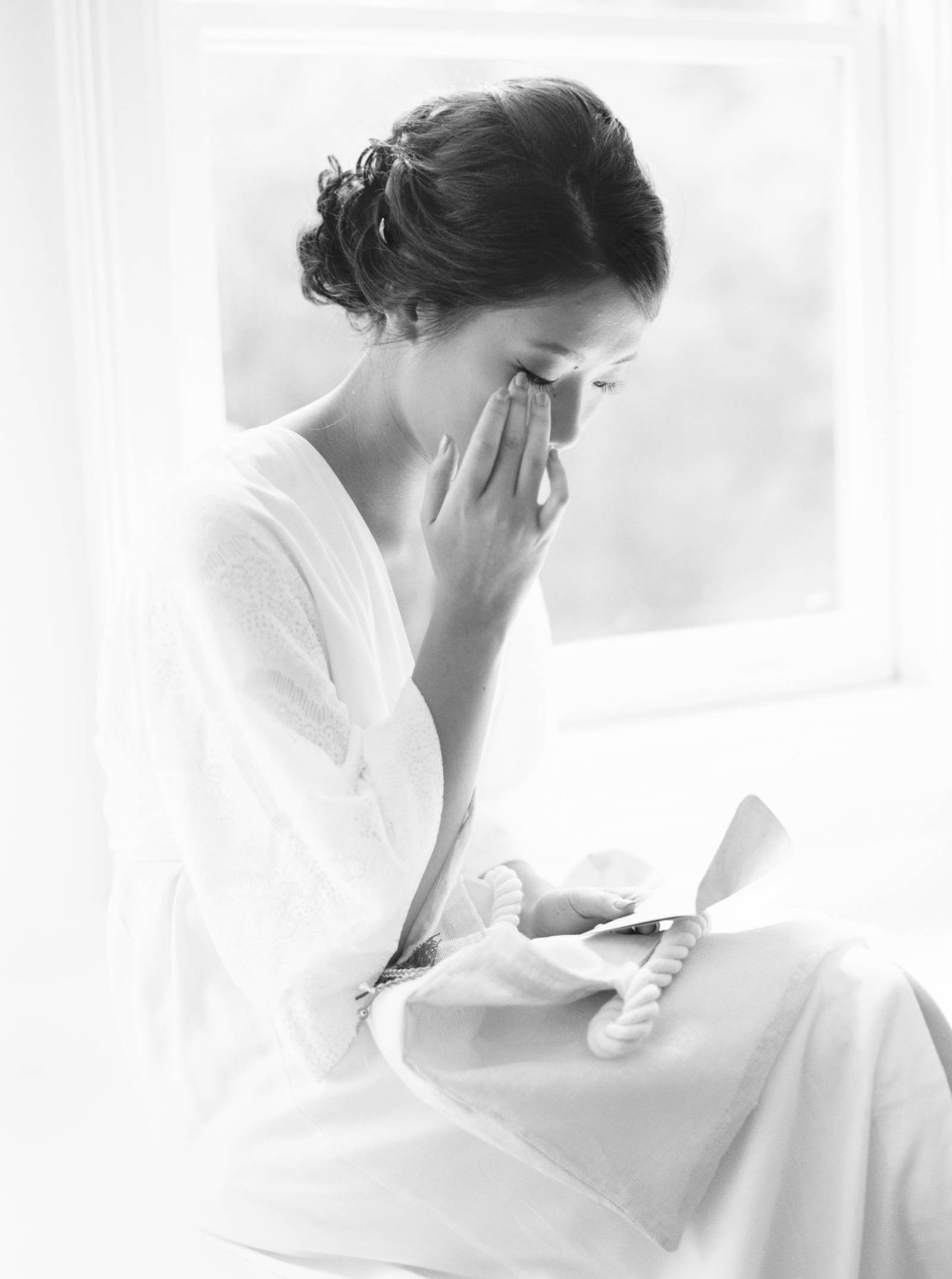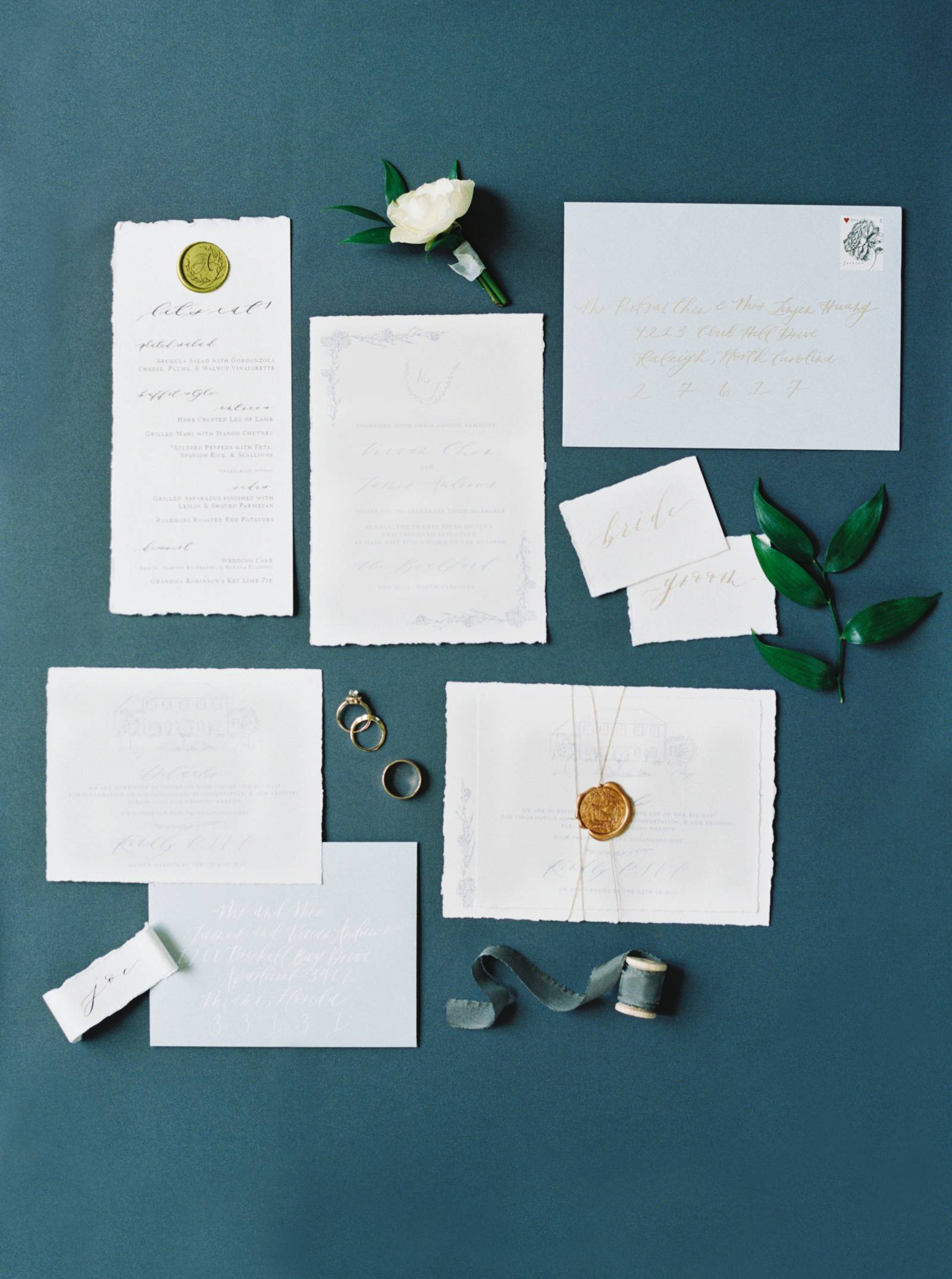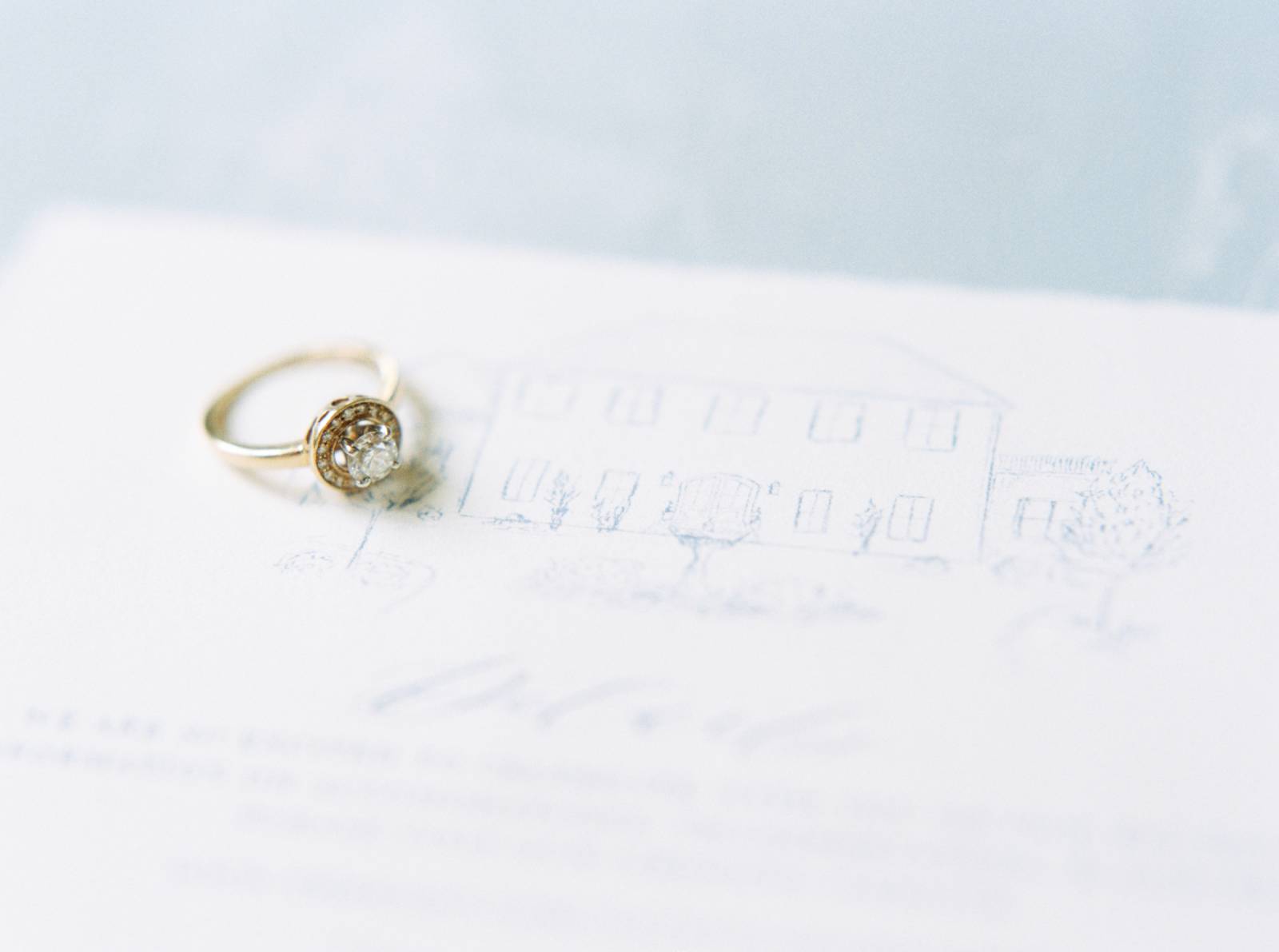 TELL US ABOUT FINDING YOUR WEDDING DRESS: I had a pretty unusual wedding dress shopping experience. I didn't have a stereotypical "Aha!" moment when finding my dress. There were no tears shed. The wedding was taking place in North Carolina where James and I are both from, but we had both just started medical school in Miami. My mom flew down to Florida to go shopping for wedding dresses with me after having no luck in North Carolina, and the first store we hit I had narrowed it down to two strikingly different dresses. I was stuck, confused, and honestly just worn out by the whole wedding dress search, so I settled for the one my mom liked more. My wedding dress was a totally unexpected choice for me (very "glam" as many of my friends would put it) so I second guessed my decision throughout the entire wedding planning process. But in the end it really was the perfect choice for our day and I don't regret it one bit!
DID YOU HAVE ANY DIY ELEMENTS? We had so many! The wedding was really a fruit of labor by all our friends and family. I planned the overall wedding design and did the invitations and the day-of written elements. My mom executed all the florals. Our talented friends performed our ceremony music and DJ'd our reception. James' grandmother baked key lime pies, a nod to our new Miami roots, for dessert.
DESCRIBE YOUR WEDDING FLOWERS: To showcase my mom's talents and to save us some money, we actually purchased our flowers online through a wholesale retailer and put together the bouquets and boutonnieres ourselves the night before the wedding. My mother finished all the florals on-site the morning of the wedding. There were lots of white garden roses, spray roses, and peonies with greenery scattered throughout. I didn't want the florals to look too structured or organised, but rather as if they were plucked right out of a garden.
WHAT ADVICE WOULD YOU GIVE OUT TO A COUPLE PLANNING THEIR WEDDING? Some practical planning advice: hire a wedding coordinator, especially if you're planning a wedding from afar! I was super hesitant about it at first, but now I cannot even imagine how chaotic our wedding day would have been without ours. Even with our tighter budget, it was 100% worth the money to have the ease of mind that came with knowing everything was coming together the last few weeks before the wedding.
But more importantly, don't just plan for a wedding – plan for a marriage. The wedding day is temporary and even when little details do go wrong, I guarantee you'll look back like I did and realise how insignificant they were. On the same note, don't compare what you're doing to what other brides are doing or have done. At its core your wedding day should be a reflection of you two as a couple, not an imitation of someone else's day!
MOST MEMORABLE MOMENT? Hands down the most memorable moment was my dad's prayer at the end of our wedding ceremony. Our parents and our entire bridal party laid hands over James and me while my dad prayed for our marriage in Chinese. Before he began to speak I heard him choking up and holding back tears. My dad is not an emotional person by any means, nor one to whom showing affection comes easily. Needless to say, it broke me to pieces as I felt so deeply both my father and my Heavenly Father's love for me in that moment. Even with the language barrier for most guests, we still had friends and family telling us days later how powerful and meaningful that prayer was for them.
TELL US A LITTLE ABOUT YOUR HONEYMOON: We stayed six days in Cancun at a beautiful all-inclusive resort where we were tended to hand and foot! We took a day to set foot outside the hotel to explore Mayan ruins and a stunning cenote, but James and I mostly stayed on the resort grounds and took advantage of utmost relaxation and delicious food before we had to head back to school.