Created and produced by Northern California wedding planner CHANDA DANIELS, this fine-art wedding editorial was inspired by Beyonce's song, "Brown Skin Girl". Chanda tells us, "I wanted to create a beautiful editorial that honoured Brown Skin Girls at a time in history when they need to be honoured and celebrated. The setting was a stunning private estate in Woodside, California. In developing the creative direction of the shoot, I used the warm colours of the estate for our colour story. The surrounding grounds looked absolutely stunning during the sunset – so with that golden light in mind, we wanted our tablescapes to be rich and romantic with candles and dramatic floral pieces. All the other details including the stunning burgundy cake, beautiful cocktails and very detailed wedding stationery by wedding invitation designer ELSA MADELINE completed the look of this fine-art aesthetic which was captured by PATRICK QUEZADA. I selected a dress that was chic and classic and not overwhelming for the estate. To complete the look for our model, we went with a classic high fashion model glamour look." MAX GILL DESIGN created the most exquisite florals in fall tones whilst a cake in a rich plum shade by SAMANTHA MAYFAIR was a stand out detail.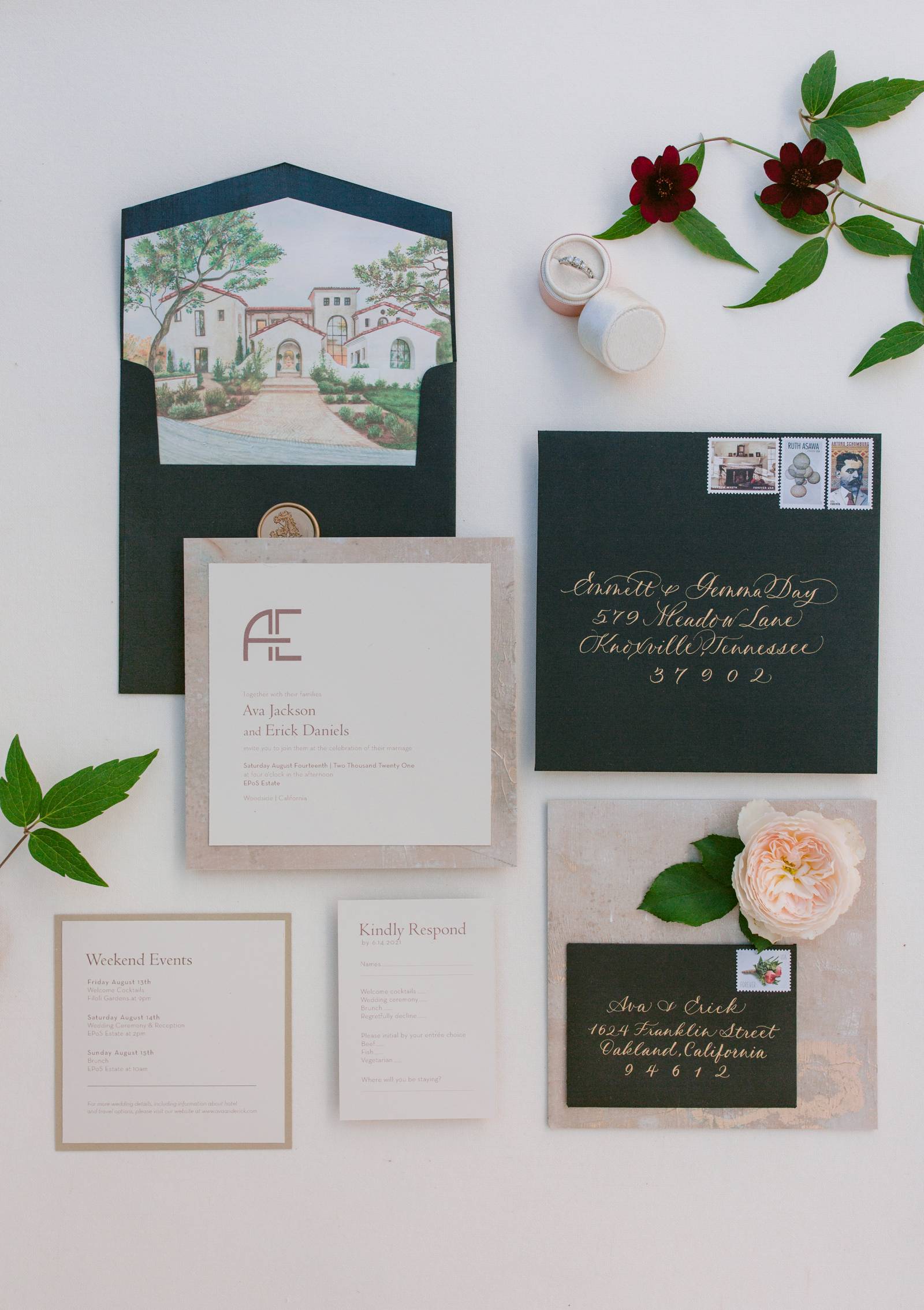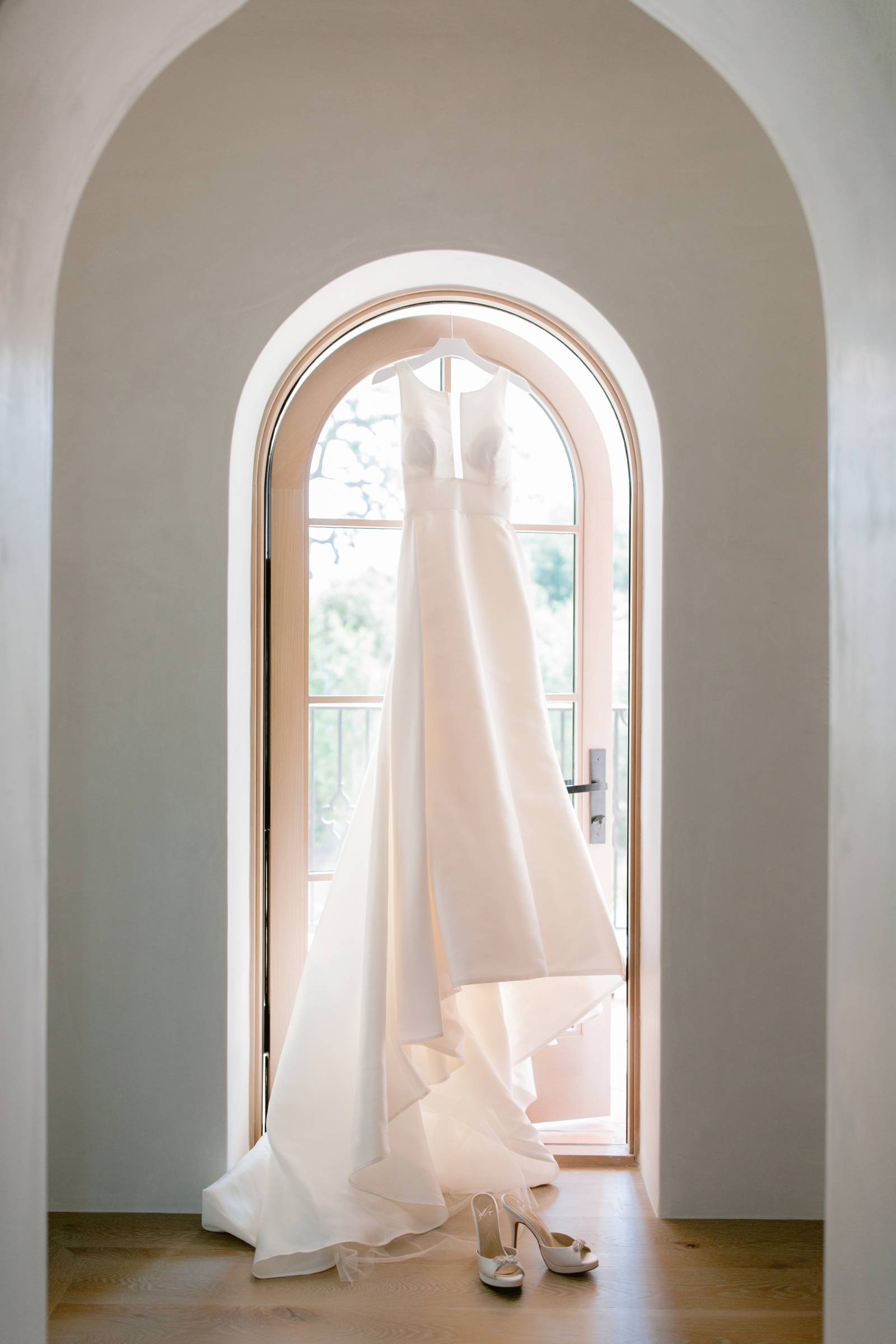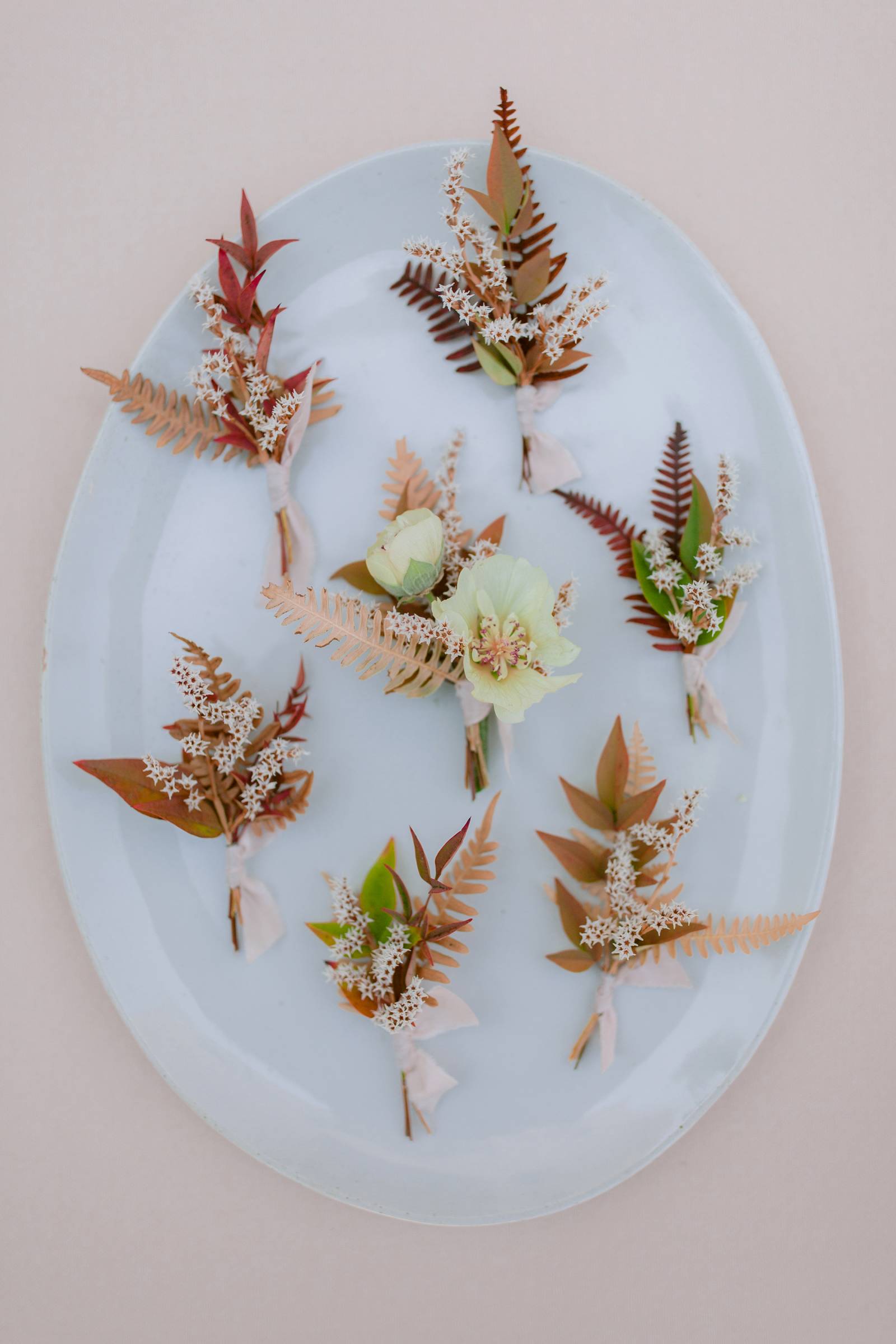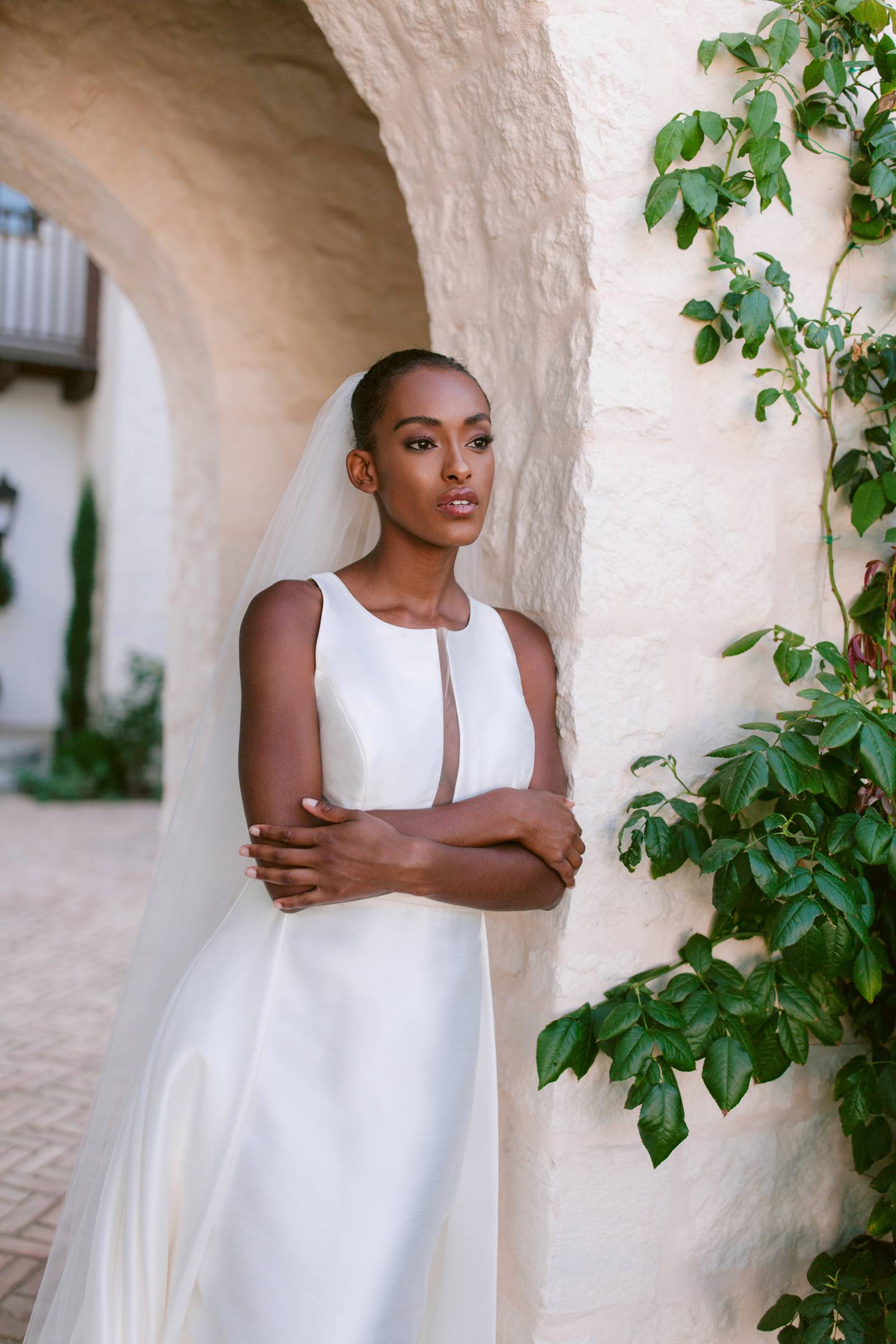 A huge thank you to Northern California wedding planner CHANDA DANIELS for sharing this beautiful inspiration with us. With 21 years of planning and design experience, Chanda believes in creating fine art wedding weekends with class, style and richness. You can see more of her portfolio here.
Wedding invitation designer ELSA MADELINE is a valued member of our vendor guide. For the couple seeking the premium materials and printing methods of custom design, but who also favour a more streamlined process, The Elsa Madeline collection offers the best of both worlds. Their versatile designs allow for your paper budget to go toward luxury materials and printing rather than design fees and provide a streamlined production process while maintaining the ability to tell your personal story. The result – a stress-free, enjoyable experience that results in meaningful, artisanal paper goods. Check out more of her work in her portfolio here.