This beautiful wedding by Vancouver wedding photographer CHRISTINE PIENAAR PHOTOGRAPHY takes us back to the days of refined elegance. Combined with a hint of modern style this is one chic celebration. Emma's ROSA CLARA wedding gown is a complete showstopper with its embellished cap sleeves and belt.
Stunning bride Emma tells us, "I always dreamed that my wedding would be at the Holy Rosary Cathedral and the Reception be Vintage, Old Hollywood with a touch of modernity. When we visited the Cathedral it was beyond perfect and when we walked into the ballroom at the Terminal City Club we fell in love immediately. Its red vintage carpet and large gold chandeliers brought my old fashioned vintage Hollywood vision alive and I knew I could use my decor to have the hints of modernity."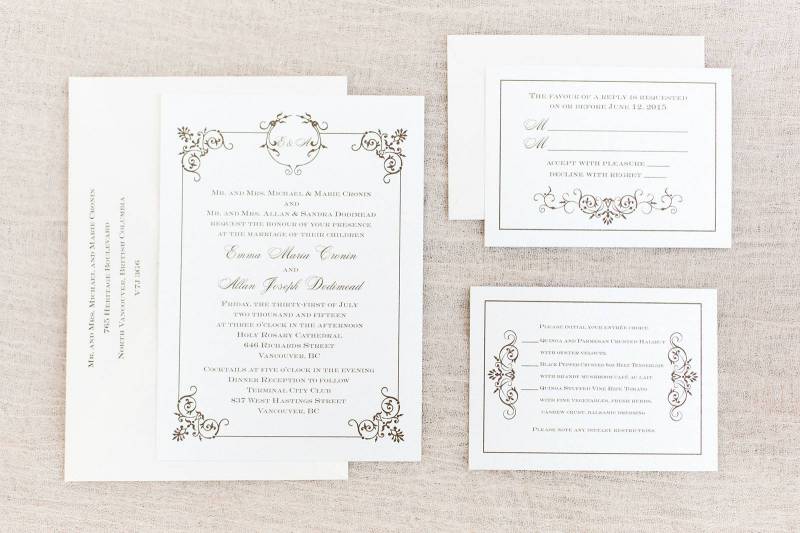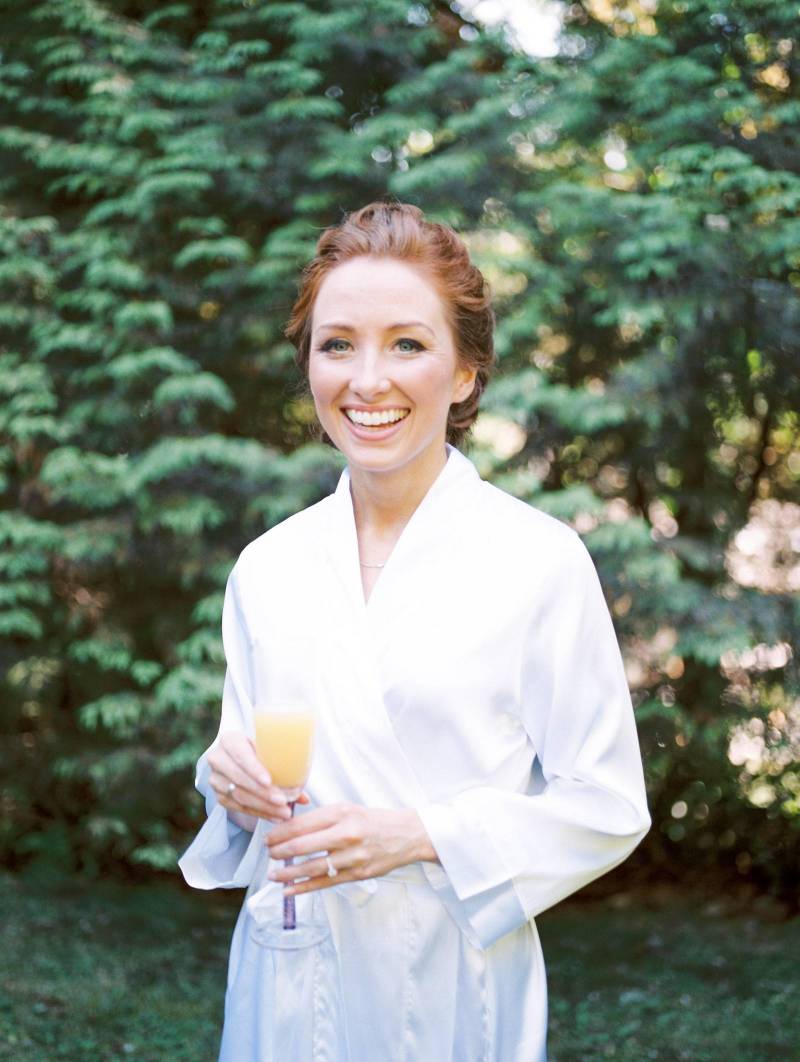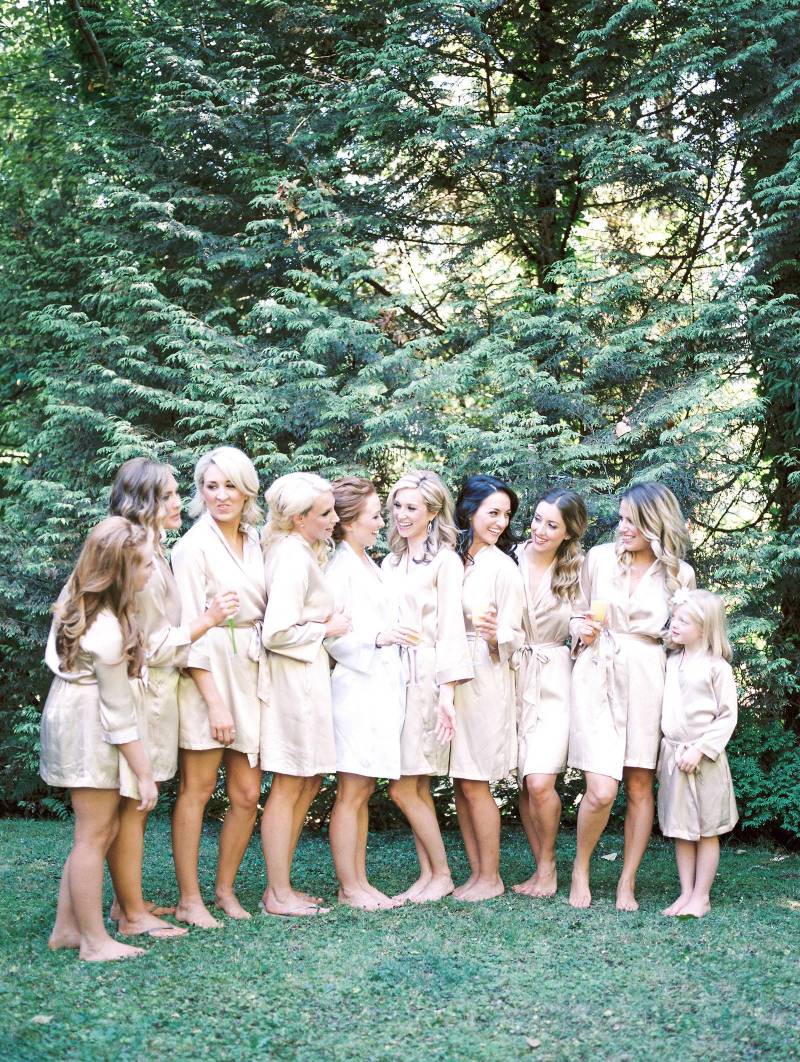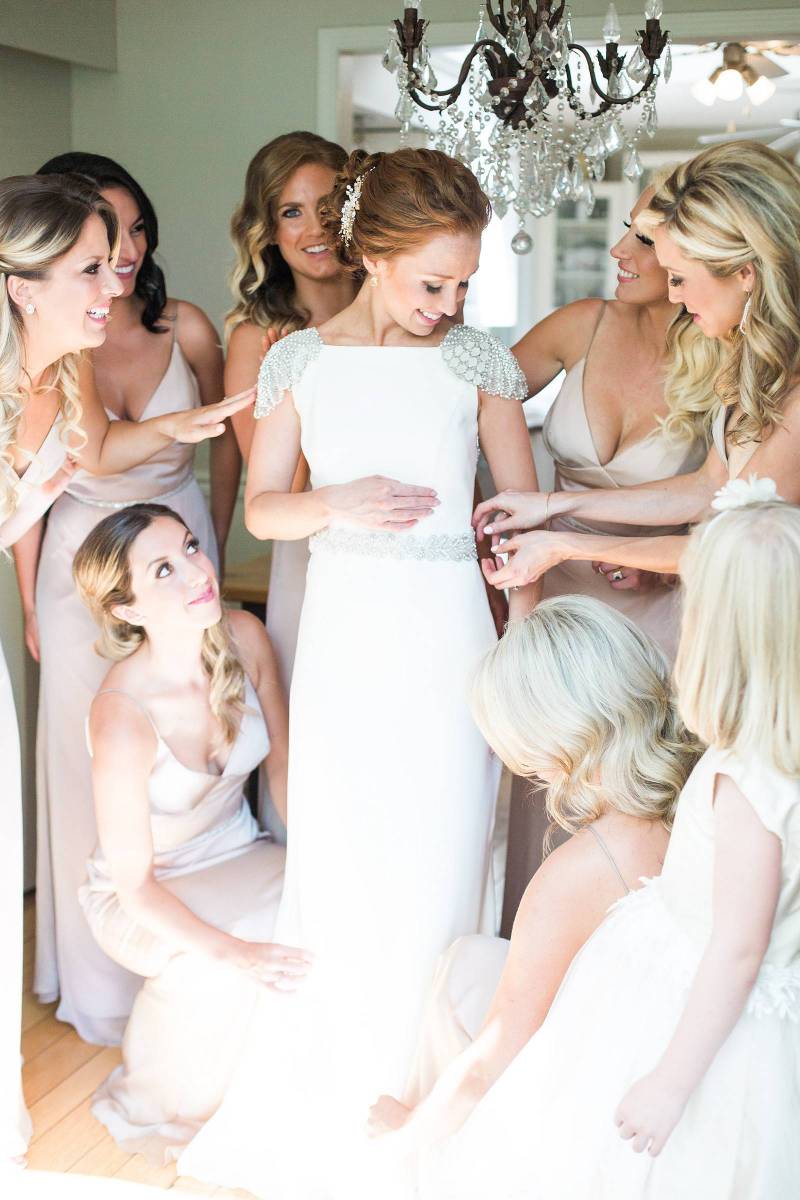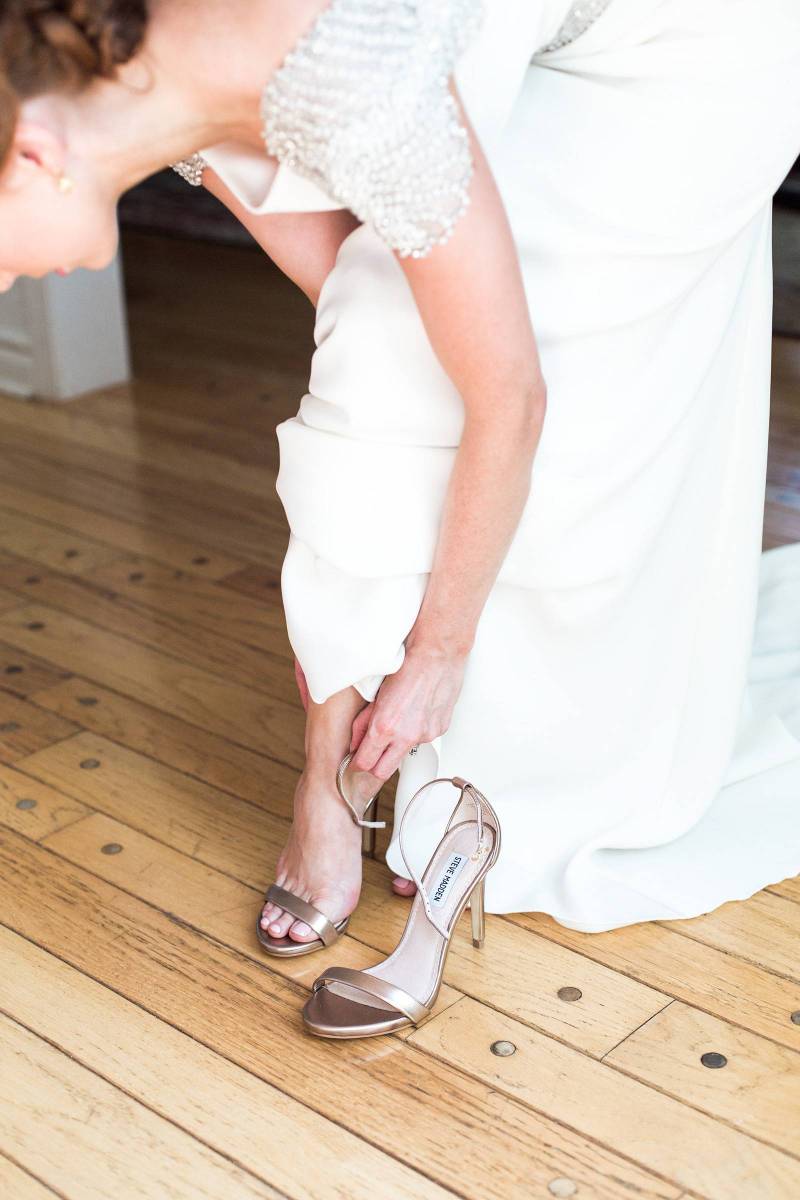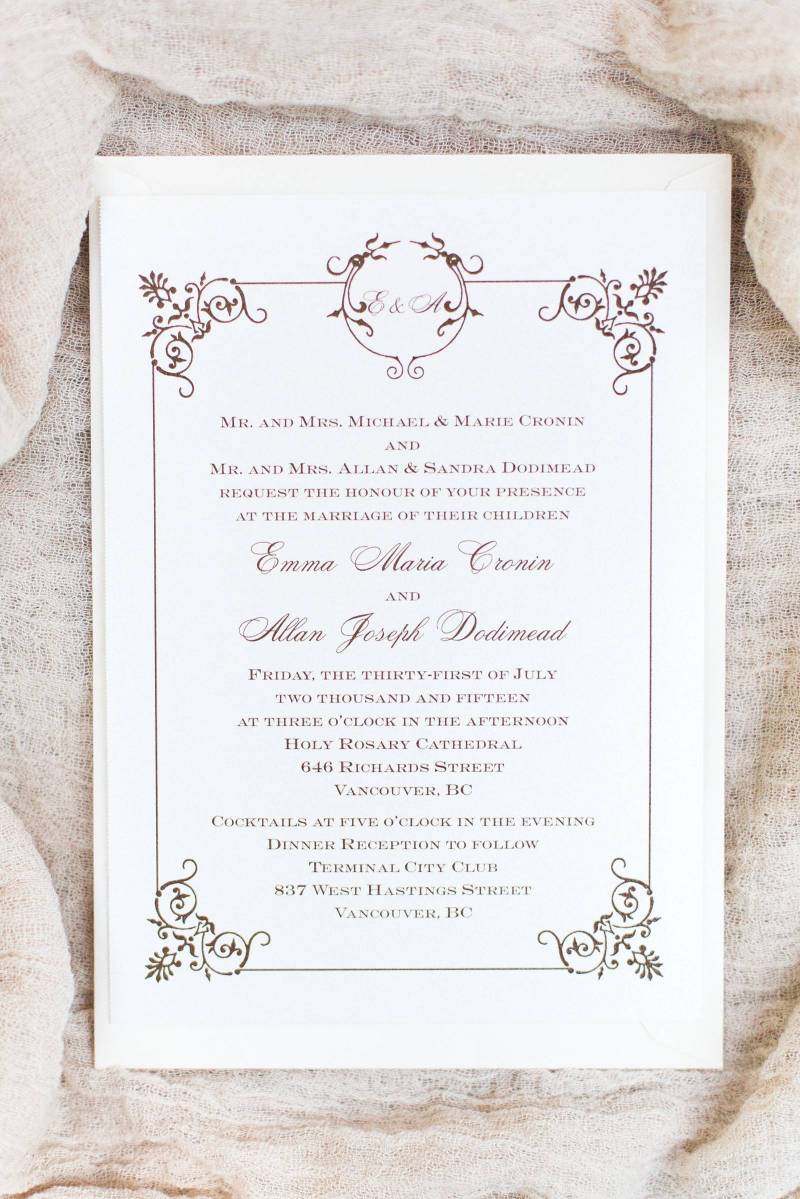 HOW DID YOU MEET? My husband and I worked together for years before we started dating. I was the one of the managers of a restaurant and he was one of the chefs. Although it wasn't love at first site, it was a happily ever after from the beginning.
TELL US ABOUT YOUR PROPOSAL: My now husband and I went to Whistler, BC for a weekend getaway and he had planned to propose that weekend, but the ring wasn't ready in time. The following weekend, he took me on a drive in his old school rabbit golf and told me that I could finally learn how to drive it, after a few stalls.... And some weird noises he told me to pull over... I thought for sure I was being kicked out of the driver's seat, but actually he got out of the car and down on one knee and proposed to me, without hesitation I said yes and he had an amazing champagne brunch organized at a Restaurant. It was a day I will never forget.
TELL US ABOUT FINDING YOUR WEDDING DRESS: I knew the type of dress I was looking for; simple, elegant, vintage and old Hollywood. I tried on a number of dresses but none of them fit my vision. I came across Rosa Clara's Saboya online and immediately fell in love. Before I even arrived to try it on I knew that I wasn't leaving without it. I tried it on, came out of the dressing room and that was it, "it was the one." My mum, two of my bridesmaids and my sister all fell in love.
ANY DIY ELEMENTS? Coming from an Irish background I wanted to incorporate a bit of heritage into our day. Each place card was designed to hold an Irish blessing and Celtic knot and hand drawn calligraphy for each person's name.
DESCRIBE YOUR WEDDING FLOWERS: My wedding flowers were a big part of my vision, I wanted something simple and elegant that didn't overtake the already beautiful room at the Terminal City Club and something striking but wouldn't overtake my dress/bridesmaids dresses. The florist took my ideas and worked with me to provide something that would stand out subtly. I focused on creams, whites and greenery but had a hint of a pink champagne to help bring out the subtle colours in the bridesmaid dresses.

FAVOURITE DETAIL OF THE DAY: My favourite detail of the day was our wedding bands. It was important to us to have our Wedding Bands be sentimental. We used my Grandmother's, my Great Aunts and my Husband's Grandma & Grandpa's gold rings to make our bands (meaning our grandparents and family would be with us always).
WHAT ADVICE WOULD YOU GIVE OUT TO A COUPLE PLANNING THEIR WEDDING? There are two things I would tell every couple:
The first is that to ensure you trust and are confident in your photographer. These moments are what you will cherish for the rest of your life and on the day they are the ones focusing on the things you want to remember.
The second is to remember to stop every so often and take it all in. After all the planning you put into your wedding day, it goes by extremely quickly and before you know it is over.
MOST MEMORABLE MOMENT? The most memorable moment for me was when the doors opened to the cathedral and at the end of the aisle was my husband to be. Nerves aside, it felt like the moment I had been waiting for was finally here.
IS THERE ANYTHING YOU WOULD CHANGE OR DO DIFFERENTLY? I have thought long and hard about this question... but when I think back to our Wedding Day, I wouldn't do anything different. To me our Wedding was perfect, even down to the little things that went off schedule.