I'm just a little obsessed with the colours and tones in this Oregon Coast engagement shoot by JESSICA IMRIE PHOTOGRAPHY! Captured whilst at the KATIE NICOLLE workshop it was styled by JOY FOLEY WEDDINGS.
Jessica says, "The West Coast will always have a piece of my heart which is why the Katie Nicolle Workshop hosted on the Oregon coast drew me in. I had long dreamed about wandering down Cannon Beach taking in its immensity; immersed in the sounds and sights only offered by the ocean and it did not disappoint. This workshop allowed me to explore the world of film which reignited my passion for photography. Shot primarily with Fuji400h the colours, textures and mood of this workshop were romantic, whimsical and dreamy beyond belief.
This ethereal engagement session drew immense inspiration from our surroundings. The fluid nature in which the ocean moves is much like the fluidity of our bodies. Tyson and Sydney are a real couple which was evident in their embraces and instinctual movements. Sydney's airy dress was a welcome juxtaposition to the hard rock formations on Cannon Beach and the sunrise gave us a creamy pastel palette.
Workshops are such a wonderful opportunity to learn, try new things and step outside of your comfort zone. You can make mistakes and grow from them especially in an environment full of support. I'm so thankful for the new friendships formed and the wealth of information provided by Katie. Most of all I'm thankful for the confidence that I walked away with once it was time to return home."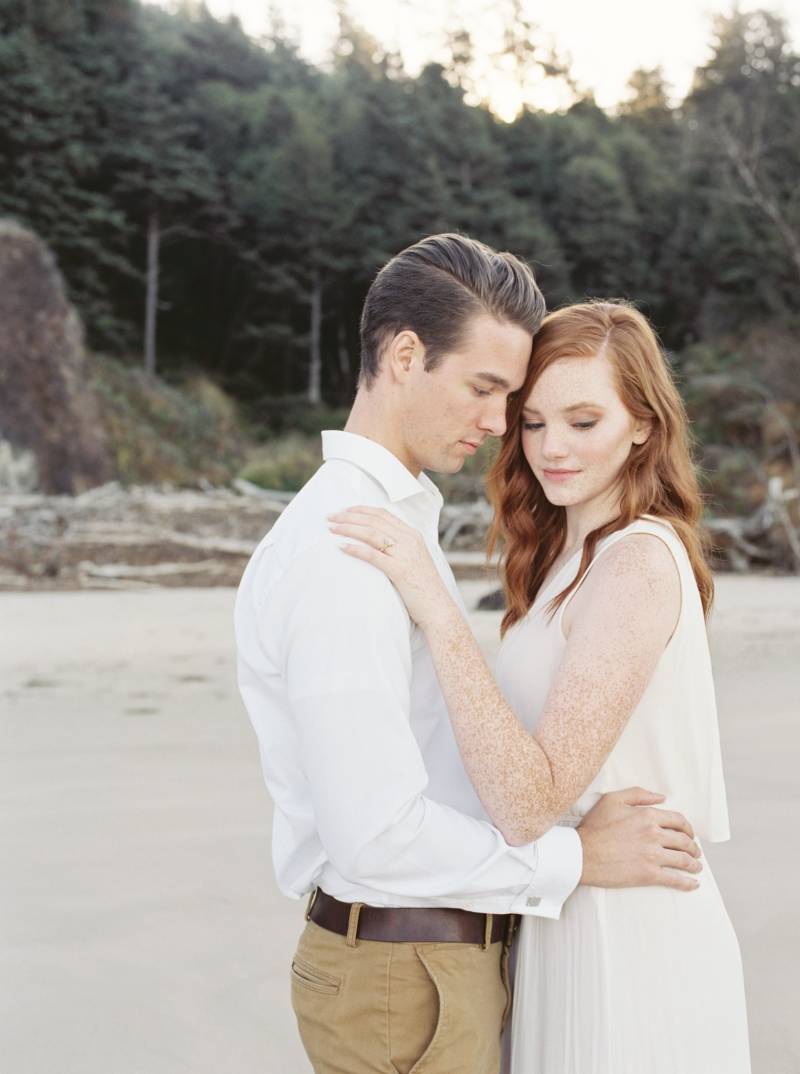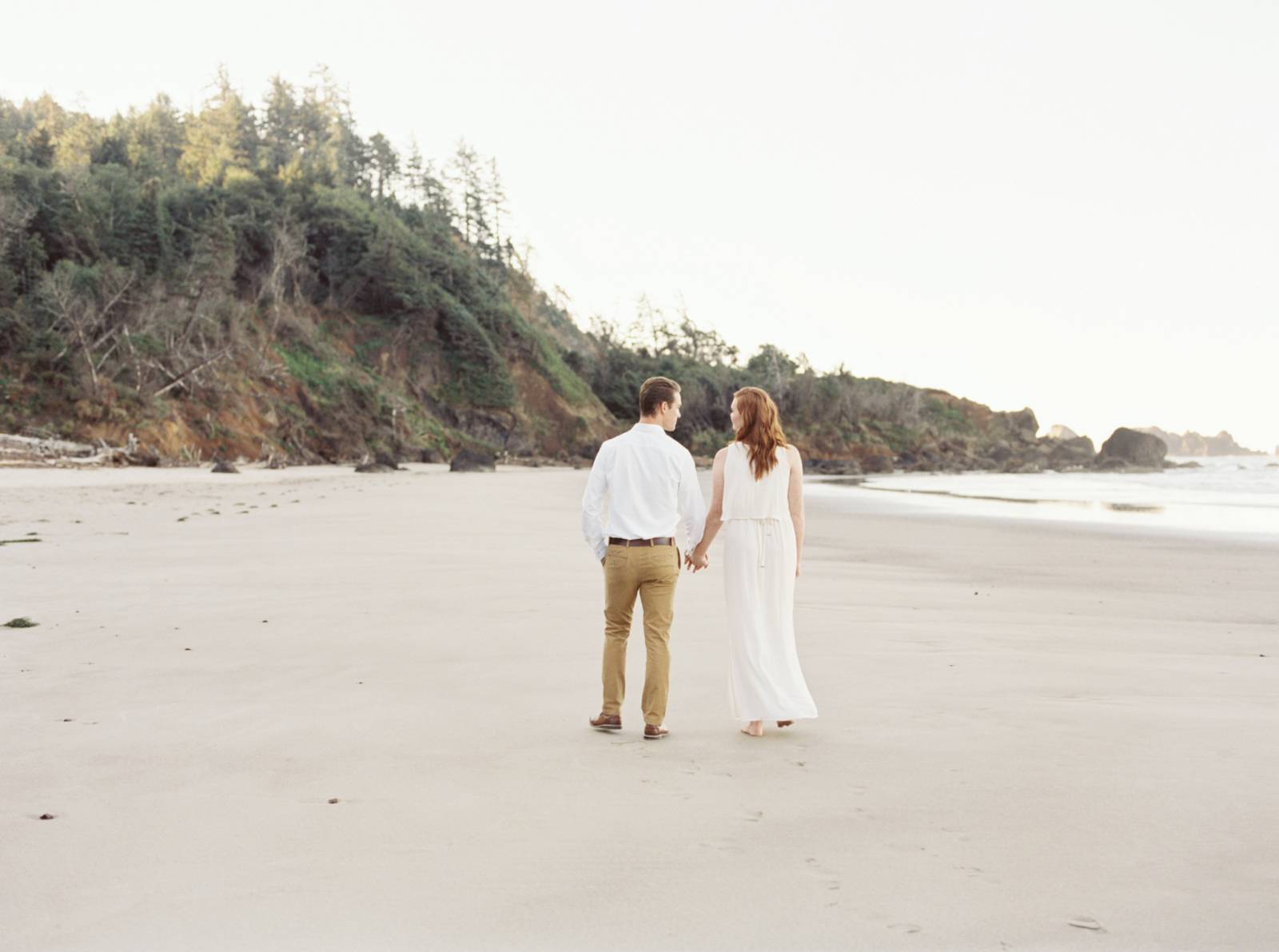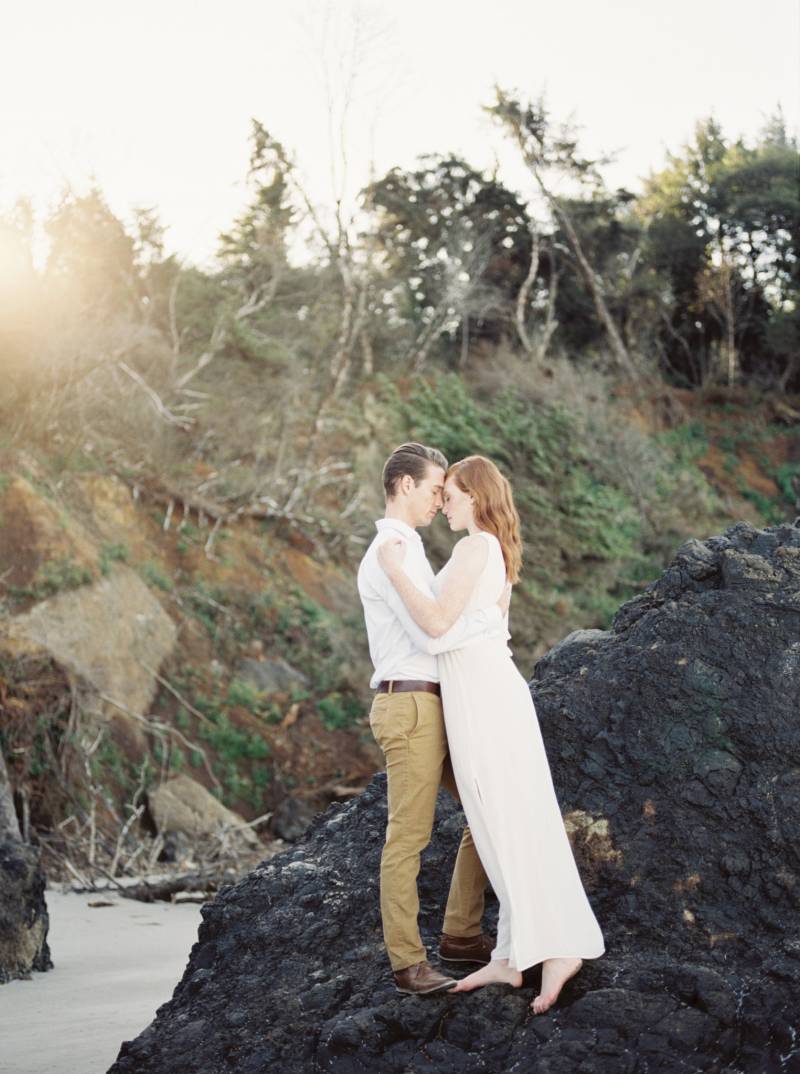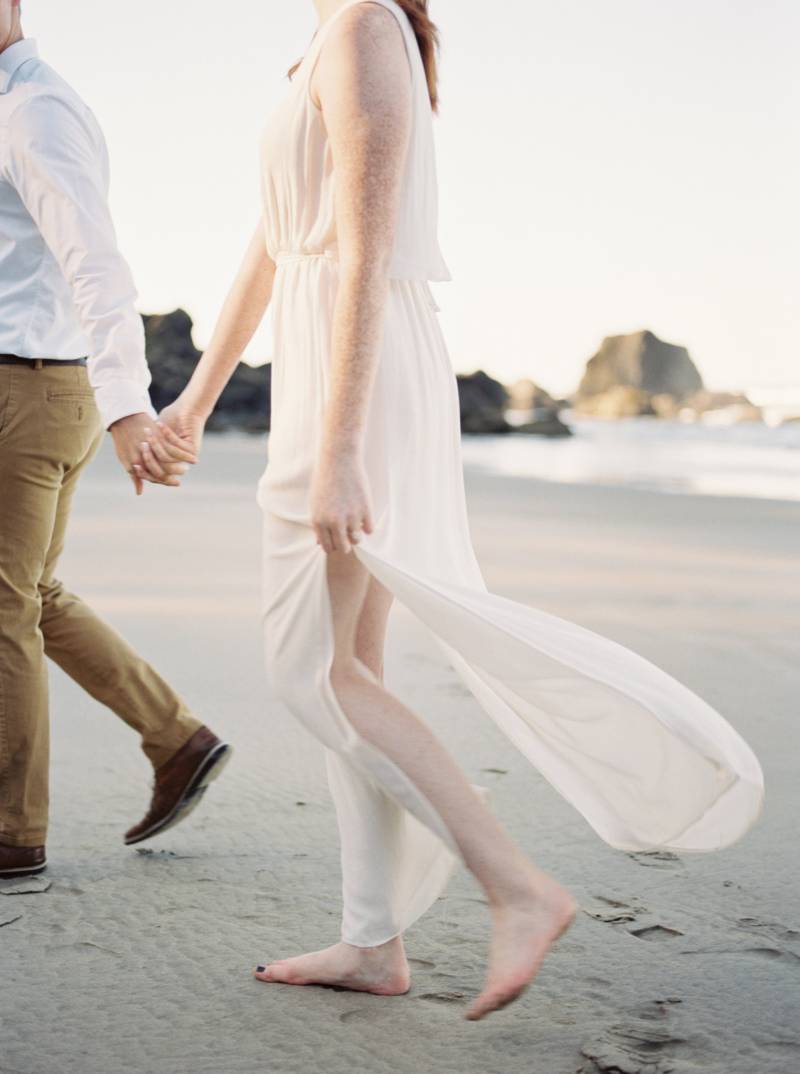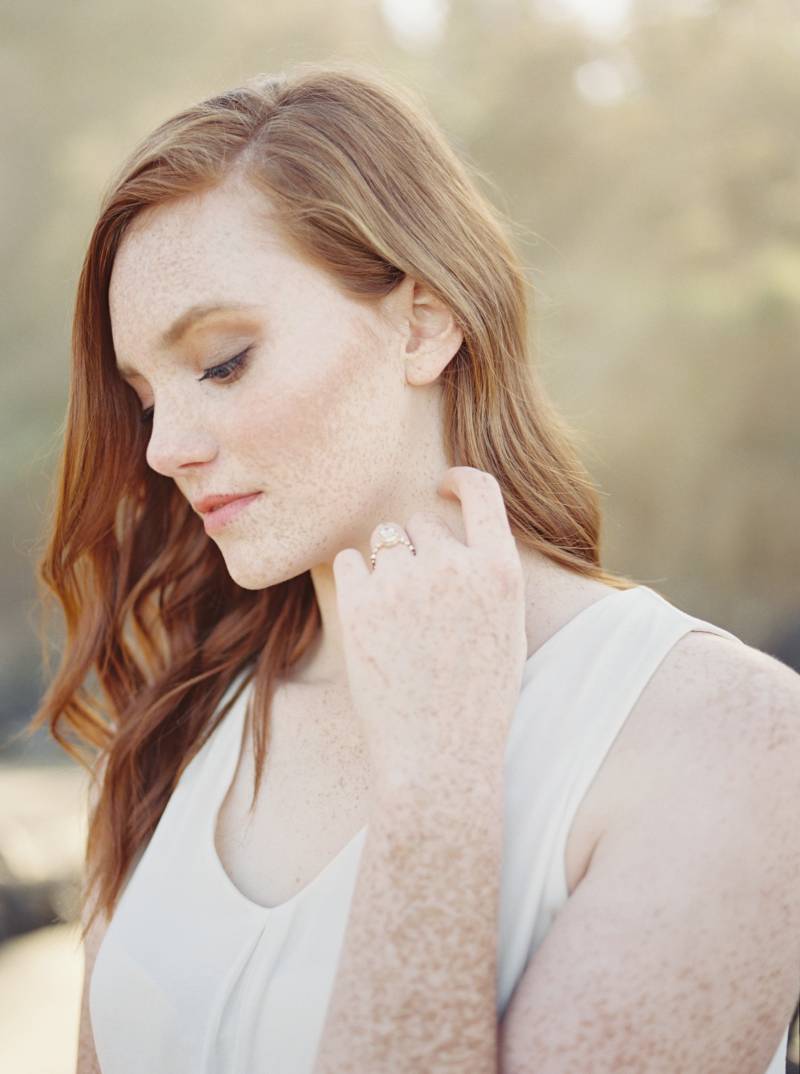 "One day you will kiss a man you can't breathe without and find that breath is of little consequence." - Karen Marie Moning
Stacy shares with us, "We spend our whole lives on a destined search for the perfect partner. The one who puts all of the pieces together and from that grand moment on everything makes perfect sense. Life's journey is often a beautiful collaboration of chance encounters that are created to lead us to our ultimate destiny. The journey teaches us lessons of life, of love and of patience, but when that moment happens all of those questions are answered and we know, without a hesitation, that this was destined all along. Love is but the grandest adventure of all.
When styling this session for Katie Nicolle's Oregon Coast workshop I wanted to ensure that we were allowing two key elements to be the focal point, our beautiful surroundings and this couples pure love for each other. Neutral colours allowed us to truly embrace the space we were in while not creating a distraction allowing us to truly focus on the couple. Tyson and Sydney are a beautiful couple and as we watched him lead her down the beach, barefoot and exquisite, we couldn't help but fall in love with them."