Situated in the high Sonoran desert, DESERT MOUNTAIN AT CHIRICAHUA offered Ashley & Regan a stunning spot for their elegant wedding, seen here in beautiful images by ASHLEY RAE PHOTOGRAPHY. Gorgeous bride Ashley - wearing an ANNE BARGE gown, carried the prettiest bouquet created by SARAH'S GARDEN.
The couple wanted to take advantage of the beautiful Arizona spring weather and dine under the stars so the al fresco dinner under bistro lights with lots of candles was exactly what they had envisioned.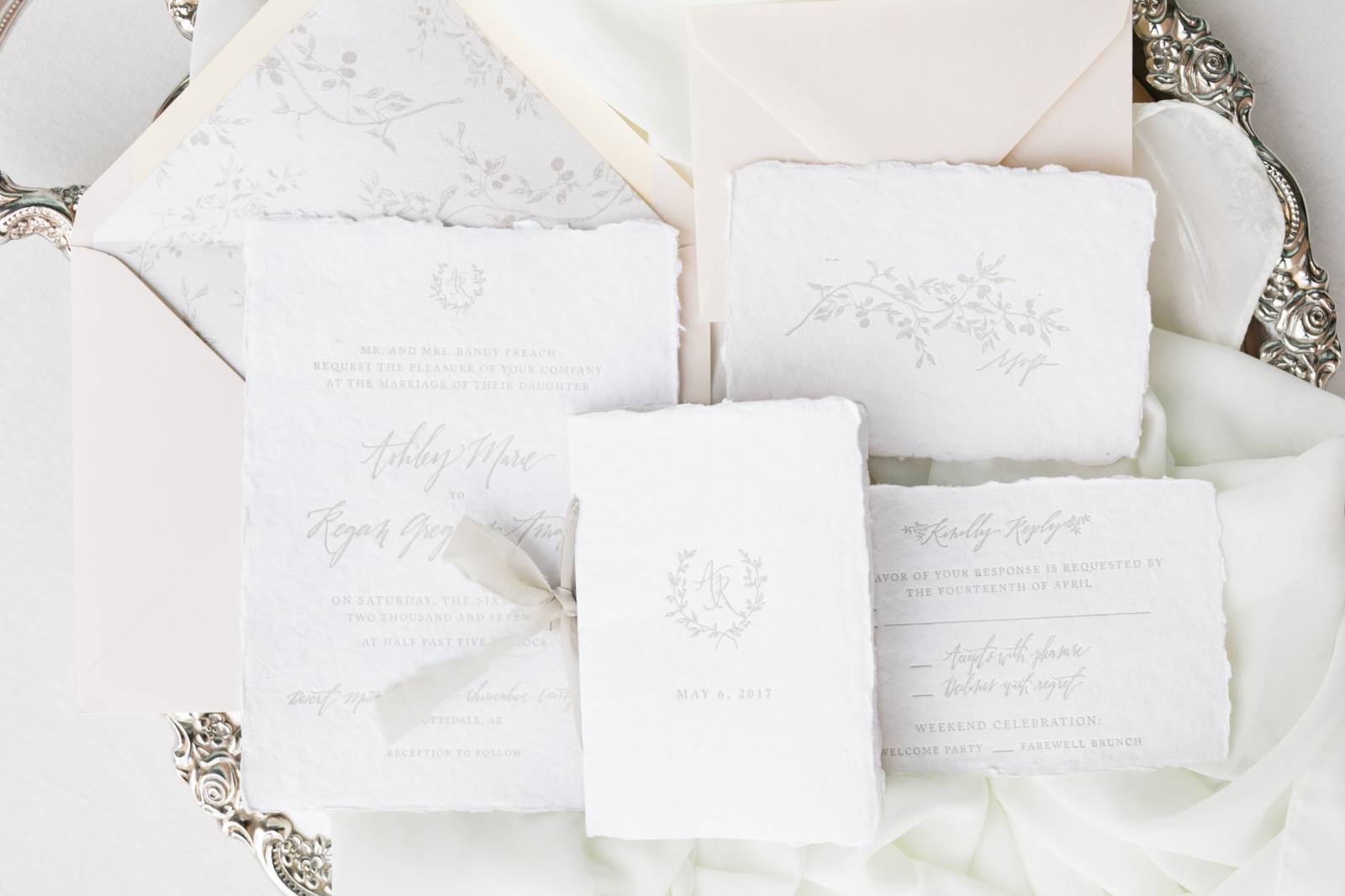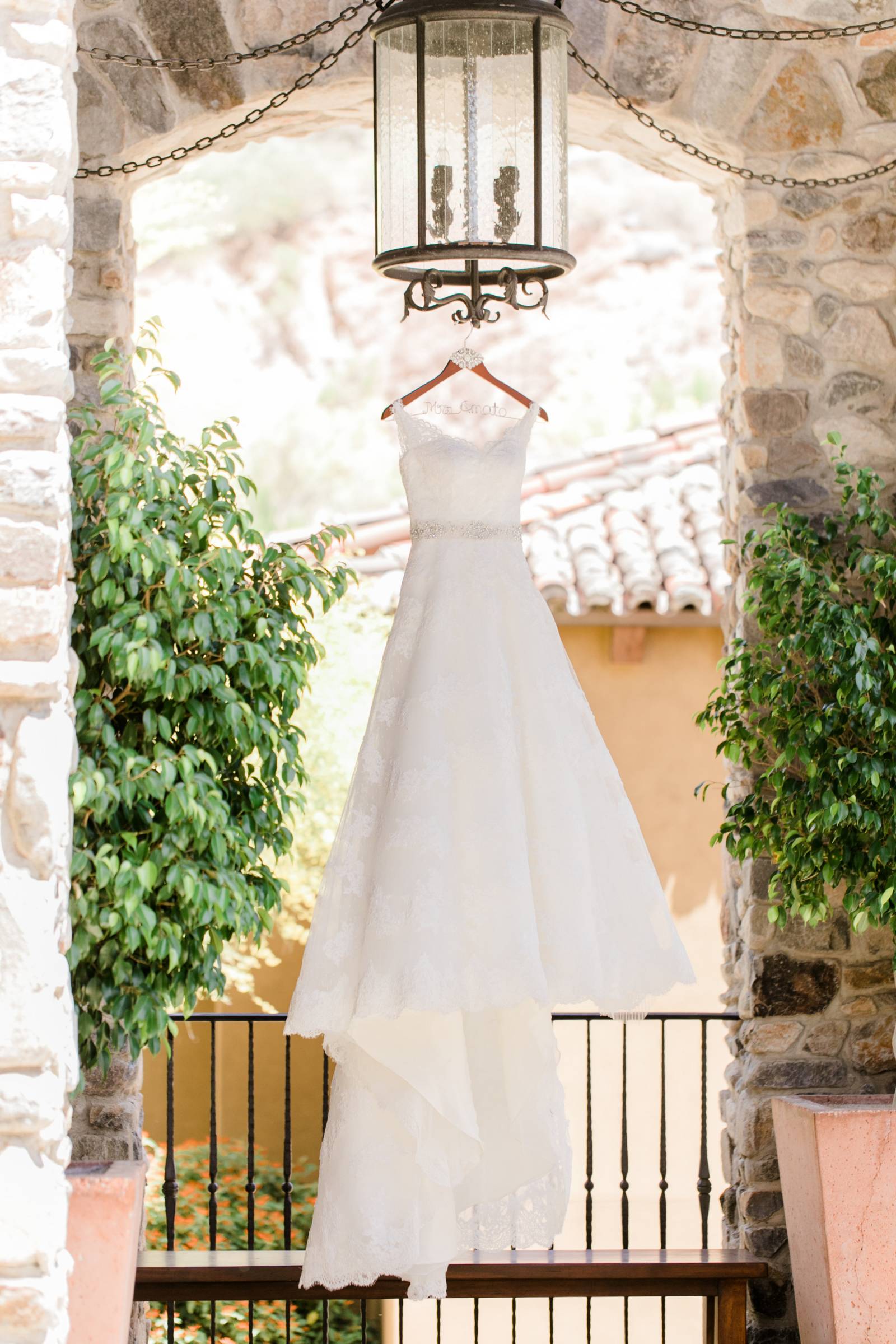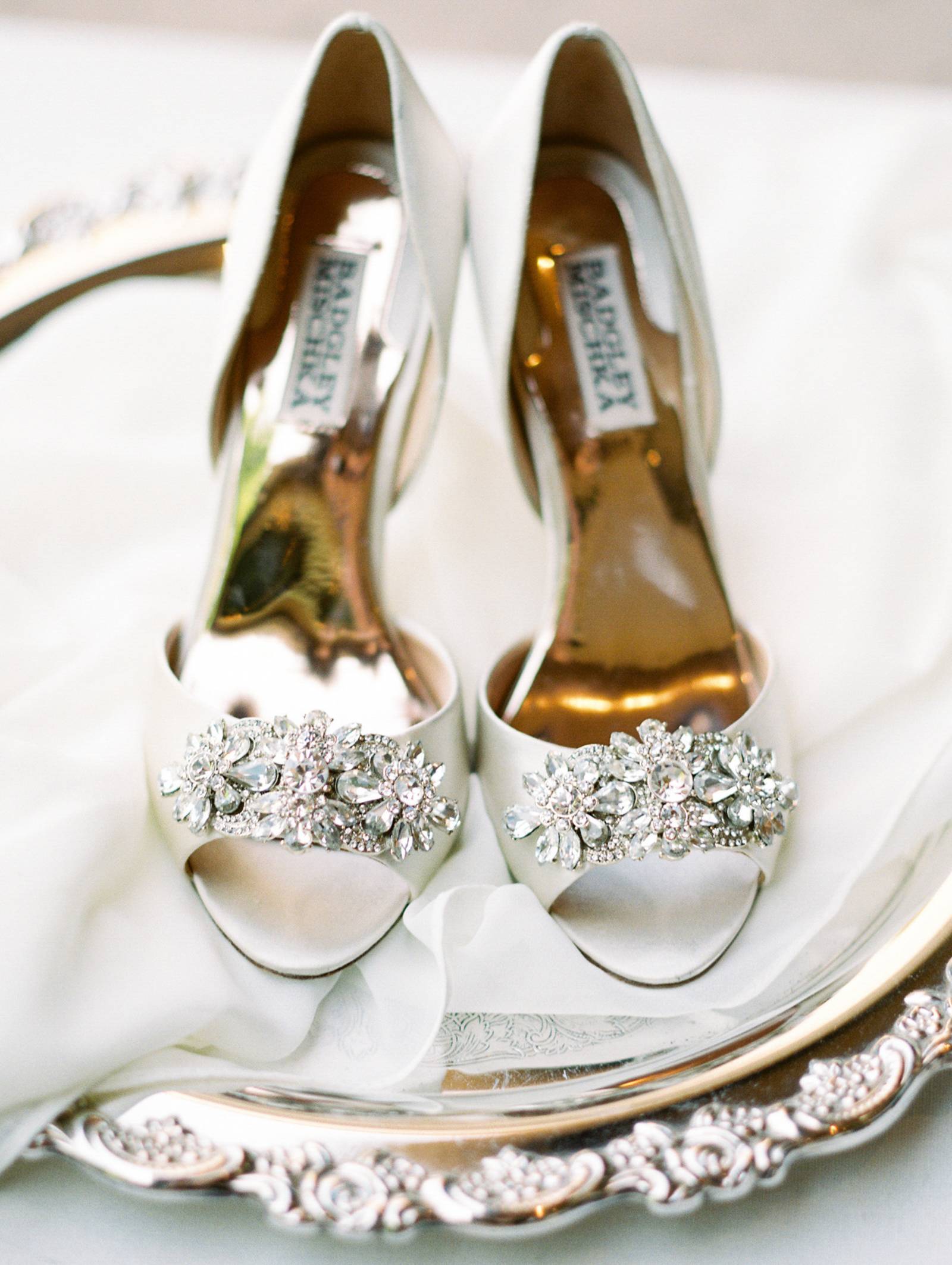 HOW DID YOU MEET? Five years ago, Regan purchased the ticket to a fundraising event in which Ashley was planning. Although his name remained in the back of her head, there wasn't yet a face to put with it. Upon arriving at the event, Regan was introduced to Ashley by a mutual friend and the two were immediately interested in one another. Throughout the evening, Regan would try to catch Ashley's eye. Although there was a spark, she had been too busy selling raffle tickets to notice his feeble attempts. In an effort to strike up a conversation, he continued to purchase raffle tickets (in which he had no actual interest in) from her throughout the night. Her dedication to "the sale" left him both uncertain of her interest level and overloaded with roughly 5x the amount of raffle tickets as anyone else at the event.
Although wounded, he wasn't out of the fight! Even know they had spoken only briefly, both Ashley & Regan left that first night with a special feeling about each other. Regan had even texted "I think she's the one" to the mutual friend who had originally introduced them. The next stop on Ashley's event-train was only weeks away so Regan committed to attend and patiently waited for his second chance. His persistence paid off as the two were able to spend hours talking together, getting to know each other and setting up plans for a future date. The connection was undeniable and the special relationship only grew stronger from there. While Regan didn't win the raffle (despite having the best odds), he ended up winning something better - Ashley's heart. They fell in love and can't wait to spend the rest of their lives together!
TELL US ABOUT YOUR PROPOSAL? Regan proposed to Ashley at their home on Thanksgiving Day in front of her entire family of 50 people. The proposal came as a complete surprise to Ashley as the two had discussed waiting another six months to a year, but knowing how much Ashley's family means to her, Regan knew it was the perfect moment.
Regan and Ashley had purchased a home six months prior to Thanksgiving and, after closing on the house, they immediately started a massive remodel of the home. Thinking that the remodel would be finished within a couple of months, the two agreed to host Ashley's family for Thanksgiving. The remodel, which was initially slated to be a three month project, turned into a four month, then five month and eventually a six month renovation. Many of the major projects were even completed just days before Thanksgiving, including painting the inside of the house! It definitely caused a lot of stress in the house leading up to Thanksgiving as the pair worked long nights to move furniture into the home, hang photos on the walls and coordinate with contactors to finish remaining projects, all in preparation of hosting their first Thanksgiving together in their new home.
On the day of Thanksgiving, Regan, insisted on building a decorative wall behind the dining room table. Ashley objected since they only had a few more hours left before her family was supposed to arrive and they hadn't even gone to the grocery store to pick up items to make the salads and sides. The two argued most of the afternoon, as stress got the better of them. Ashley couldn't understand why Regan was so insistent that the house be perfect for her family since everyone knew they had just moved in. Somehow, Regan managed to finish the wall and, somehow, all of the food was made just as the first family members started to arrive.
Just before dinner was served, everyone gathered in the kitchen, in front of their dining room table (and newly installed decorative wall!) to say a prayer before digging into the turkey. As Regan finished the prayer, he said how he was especially thankful for Ashley as he got down on one knee. He then asked her to spend the rest of her life with him. Ashley, shocked and in tears, happily said yes. Suddenly, it all made sense why Regan understood why Regan was so determined to build that wall!
THE PLANNING: Our original venue backed out on us just six months before our original wedding date and we were incredibly disappointed. This also extended our planning process as we weren't able to find another venue right away. It ended up working in our favour as we found Desert Mountain Club and couldn't be more happy with the selection. Once we found our new venue, the planning was smooth sailing. The venue fit our vision for Italian inspired al fresco theme wedding perfectly.
HIGHLIGHTS OF YOUR CEREMONY: I would definitely say the first look. It was so special to do a first look together and have some time alone together before the festivities started. We also exchanged letters we had written to one another during this time.
HIGHLIGHTS YOUR RECEPTION: Our first dance was one of my favourite moments from the reception. We selected The Sun is Shining Down by JJ Grey, a song that has been special to us from the very first few months of dating. I also loved hearing all of the speeches and hitting the dance floor with family and friends!
HONEYMOON: We planned to honeymoon in the Maldives and Sri Lanka six months after the wedding, however our plans changed when we found out I was pregnant a month after the wedding! We are hoping to take a honeymoon within the next year and bring the baby!