LOCANDA IN TUSCANY is surrounded by stunning landscapes of rolling hills and cypress trees - is a picture that you want to imprint in your memory forever! They call Tuscany a painter's paradise and you can certainly see why in these images by Tuscany wedding photographers LES ANAGNOU. Many artists, writers and film makers have been inspired by this beautiful part of the world.
The Locanda is an amazing ancient Tuscan ''podere'' transformed elegantly by hotelier Claudia into a boutique destination, where brides and grooms can relax with a fine glass of Brunello whilst capturing the delights of the landscapes. Planned by Lucia from WEDDING IN MAREMMA it begins with an intimate bathroom scene that captured the stunning work of florist ANTHEA STUDIO. Moving outdoors a marble table was set on the pebbled stones surrounding the villa and laden with clear dinnerware combined with fall toned florals entwined along the length of it.
A chic & timeless wedding gown by local designers GIADA GHINI was tailor made to perfection especially for the shoot whilst gorgeous paper goods by PAPER OCELOT fit the organic chic meets beauty theme.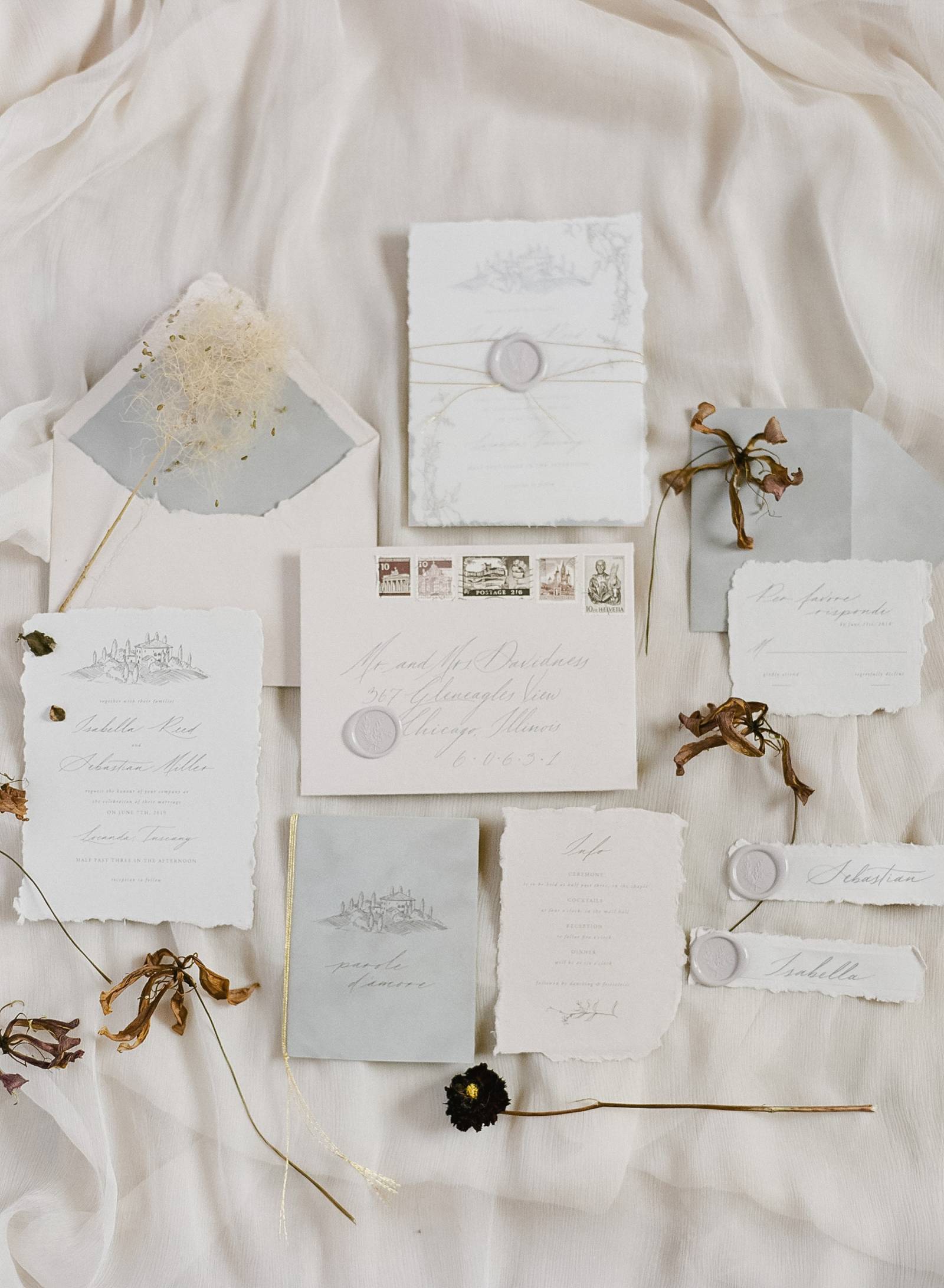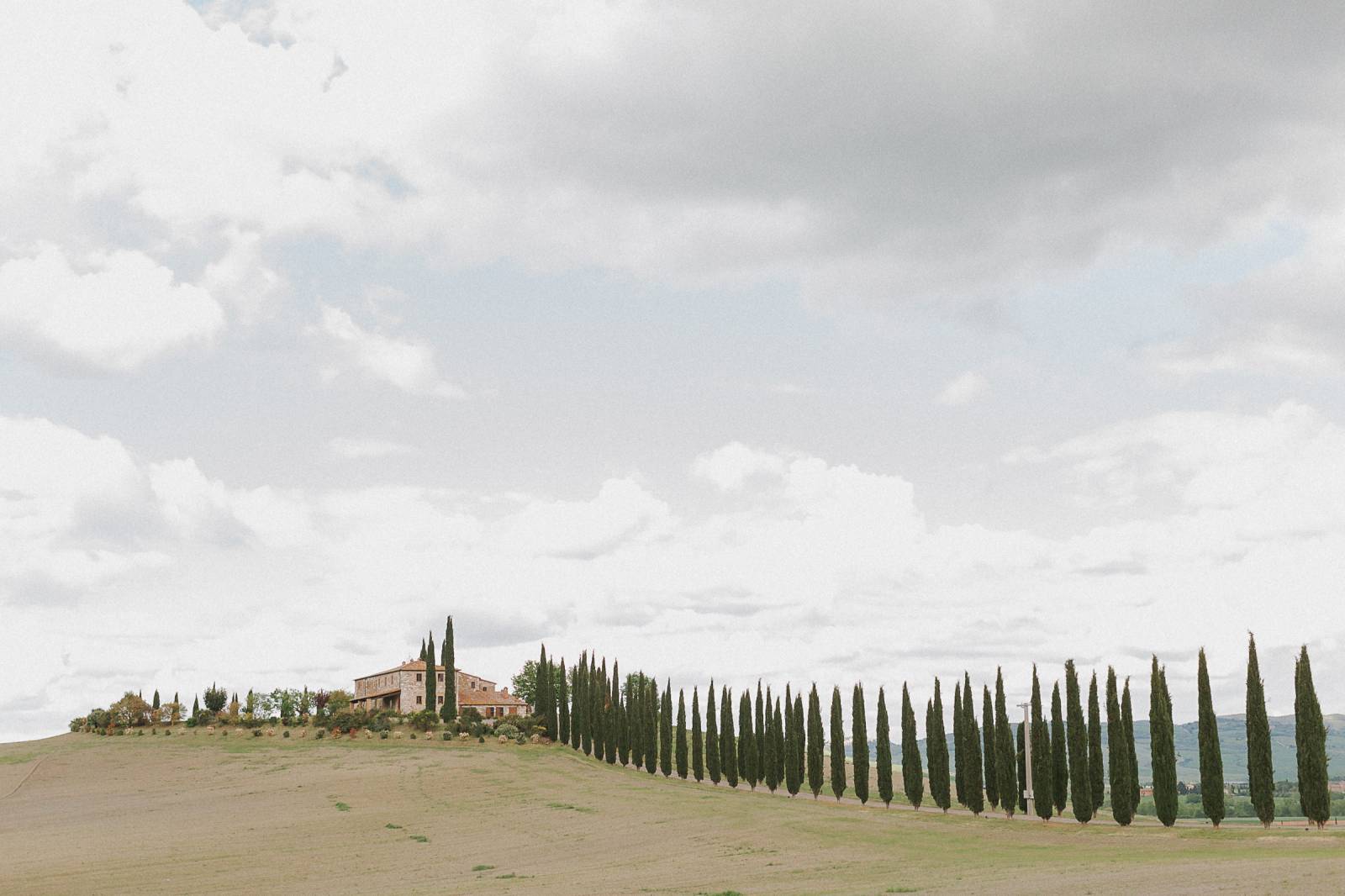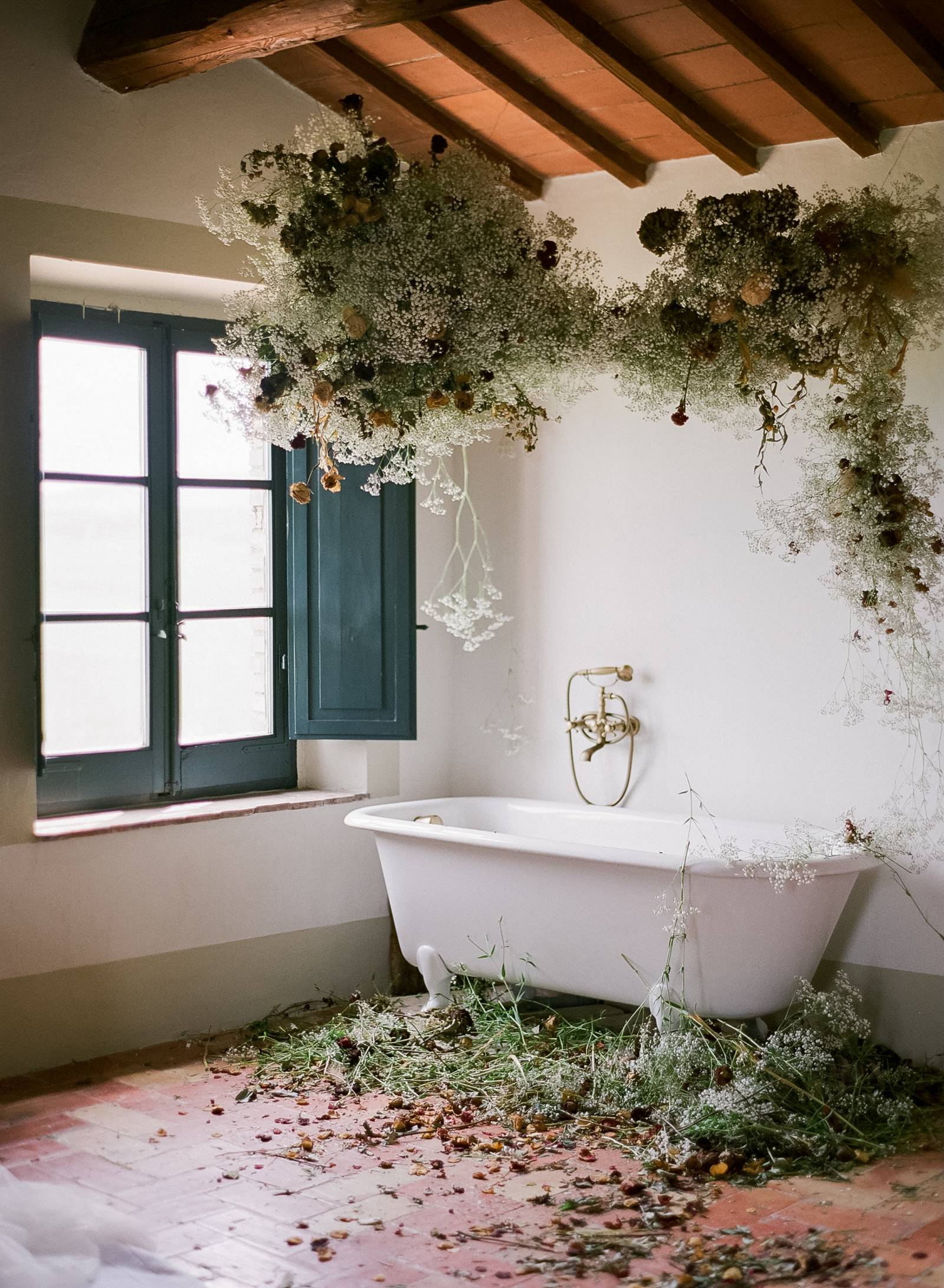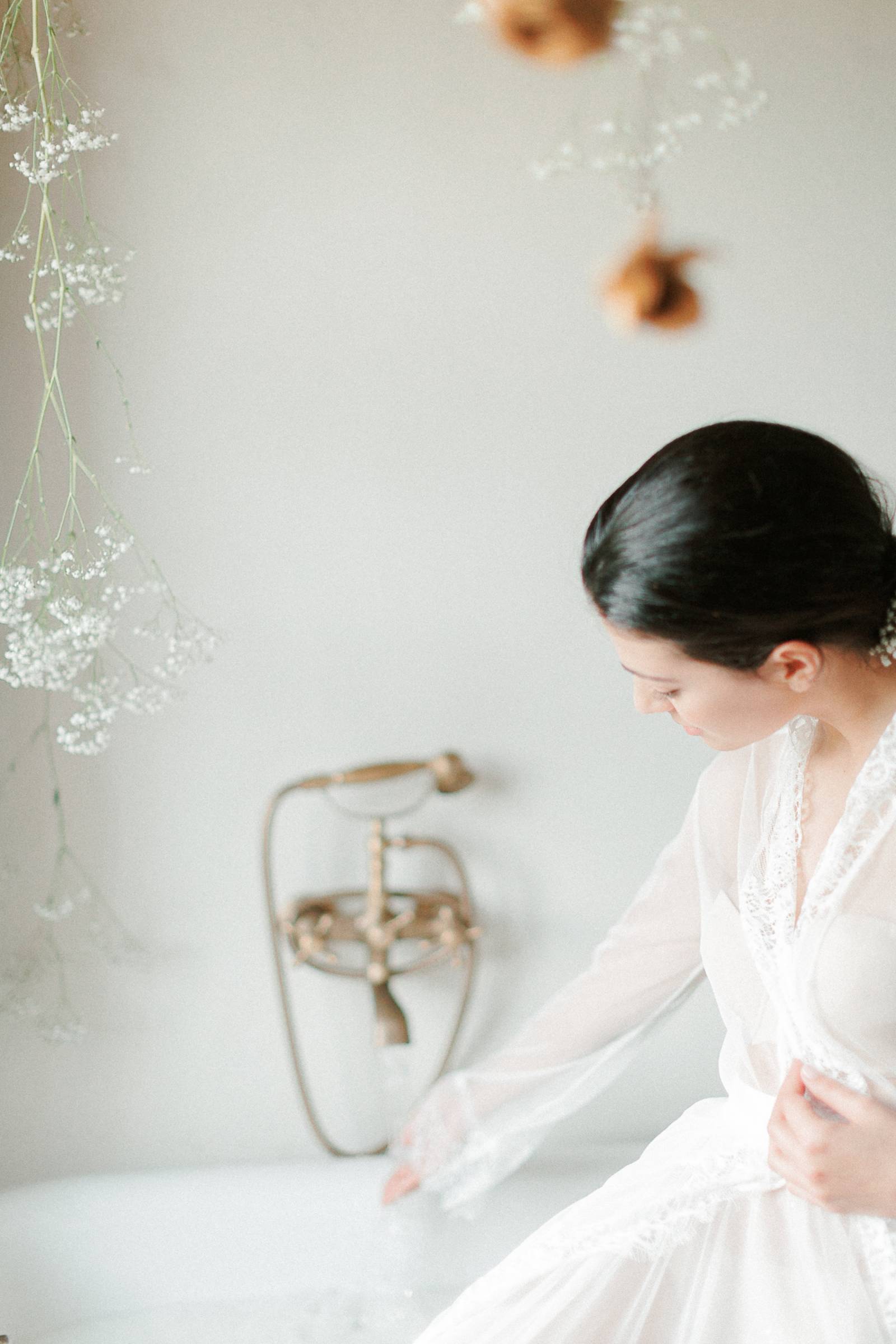 A huge thank you to Tuscany wedding photographers LES ANAGNOU for sharing this stunning Tuscan inspiration with us. Paul and Yiota are a husband and wife photographer duo who live just outside Athens, Greece with their two children and lovely beagle. They share a love for travel, fine art photography and summer dives in the Greek islands. This duo is all about capturing wedding prettiness and producing images that you will look and say WOW. Film is their favourite medium as they believe that there is no better way to capture emotions and all that is happening on a special occasion in a more genuine way. True believers of open communication and a desire to capture your dreams, they are honoured to be part of your celebrations. Published in some of the industry's most popular blogs like Martha Stewart Weddings and Italian Vogue, they are bound to create timeless and luminous images of your most unique moments. You can see more of their work in this Magical Ethereal Sunrise wedding inspiration on the Greek Islands.