Cindy & Ryan met in Paris, outside of the Notre Dame when they were visiting for their travel company's Global Ball. After an introduction from friends, they spent the following day drinking wine on the Seine and dancing all night in the Grand Palais. First dates don't get much better than that right? When it came to their Pennsylvania wedding they wanted to keep things simple - no theme, no bright colours - just elegant and timeless. "We fell in love with the setting at AUDUBON - the historic house with rocking chairs on the porch for portraits, the greenery in the apple orchard for the ceremony, the stone barn for cocktail hour, and the indoor/outdoor glass pavilion for dancing and mingling. The history of the property came out in the details - we used J.J.Audubon's original artwork on our invitations and the programs, and even had an Owl at cocktail hour." SCHON PHOTOGRAPHY captured all the festivities with these beautiful images.
HOW DID YOU MEET? We both work for Liberty Travel-Flight Centre and met at our company's Global Ball in Paris in 2011. Our mutual friends introduced us outside of Notre Dame, and we spent that day drinking wine on the Seine and dancing all night in the Grand Palais. It was quite the first date!
TELL US ABOUT YOUR PROPOSAL: First off, Ryan had to wait for Cindy to give him the ring, since she wanted to use her Grandmother's that she had held onto throughout the years. Despite much anticipation and expectations of a proposal abroad, Ryan decided he had to surprise Cindy by a more simple, at home proposal. We have 3 cats, one of which we adopted together, named Kitty. One random Tuesday night, Ryan tied the ring around Kitty, and told Cindy "I taught Kitty a new trick, want to see?". Kitty came running up on que, Ryan got down on one knee, and Cindy said YES.
TELL US ABOUT FINDING YOUR WEDDING DRESS: I knew without a doubt I wanted lace, and when I found this one with the creamy soft fabric, taupe lining, and perfect shape I knew it was the one.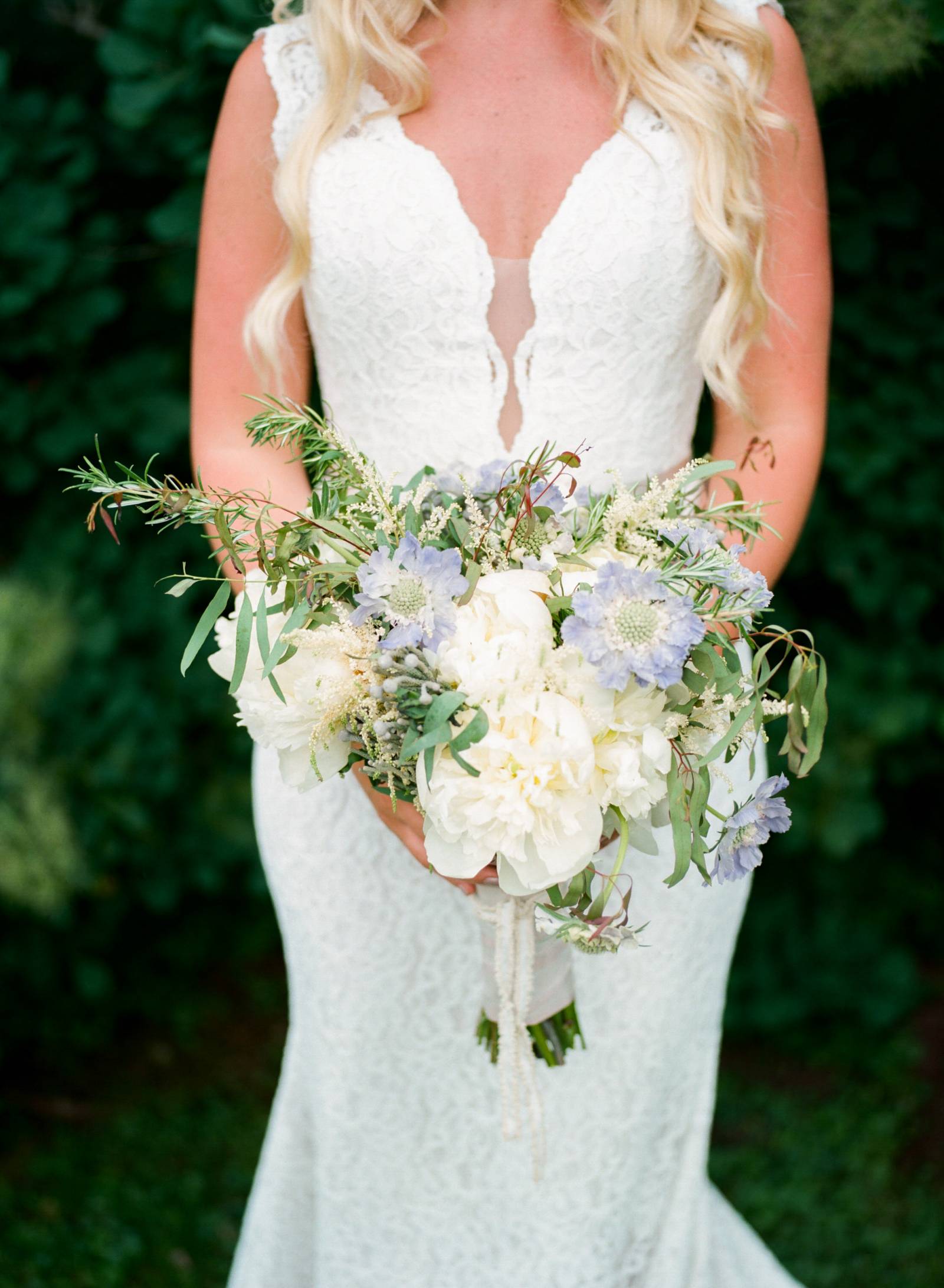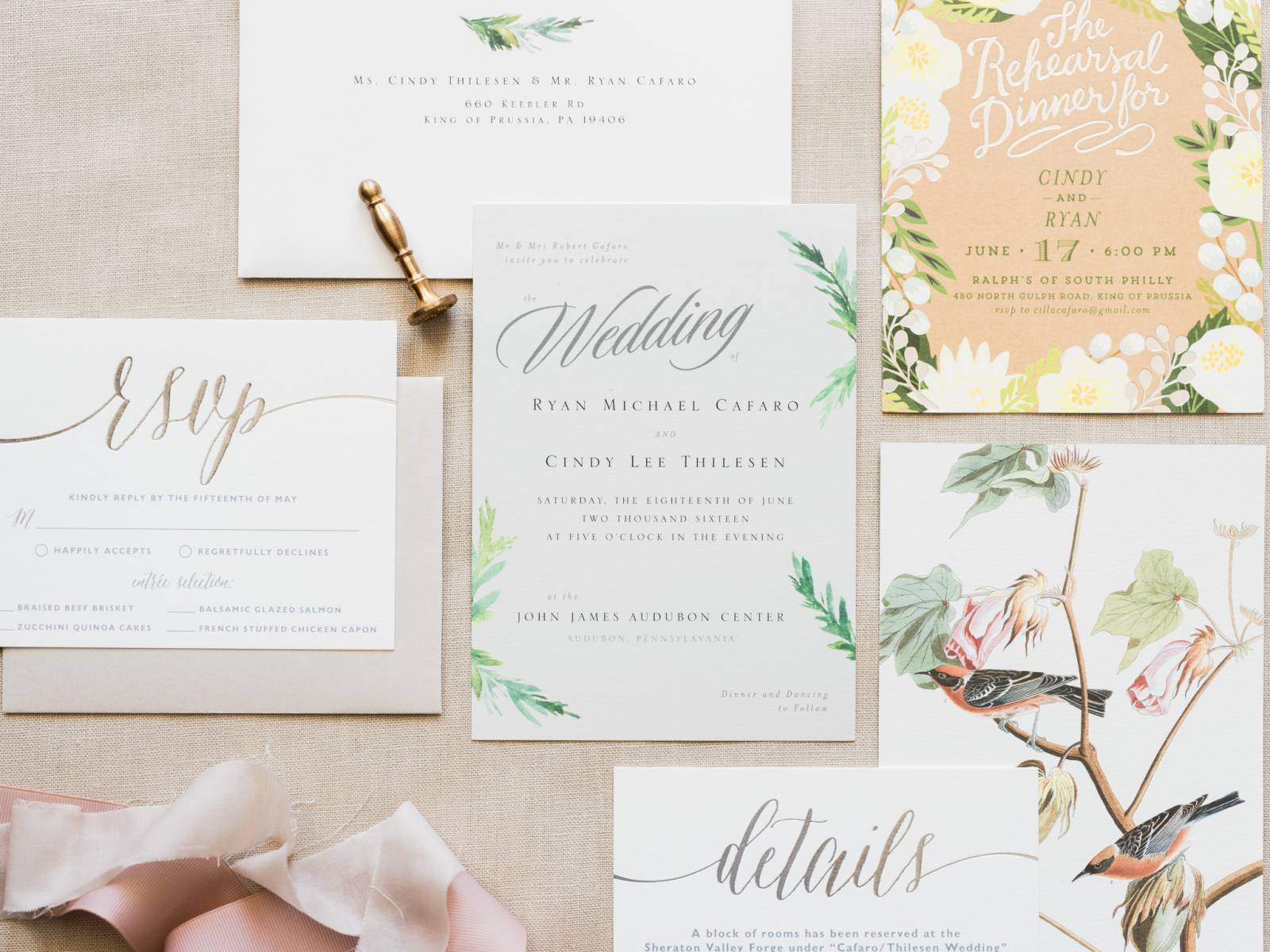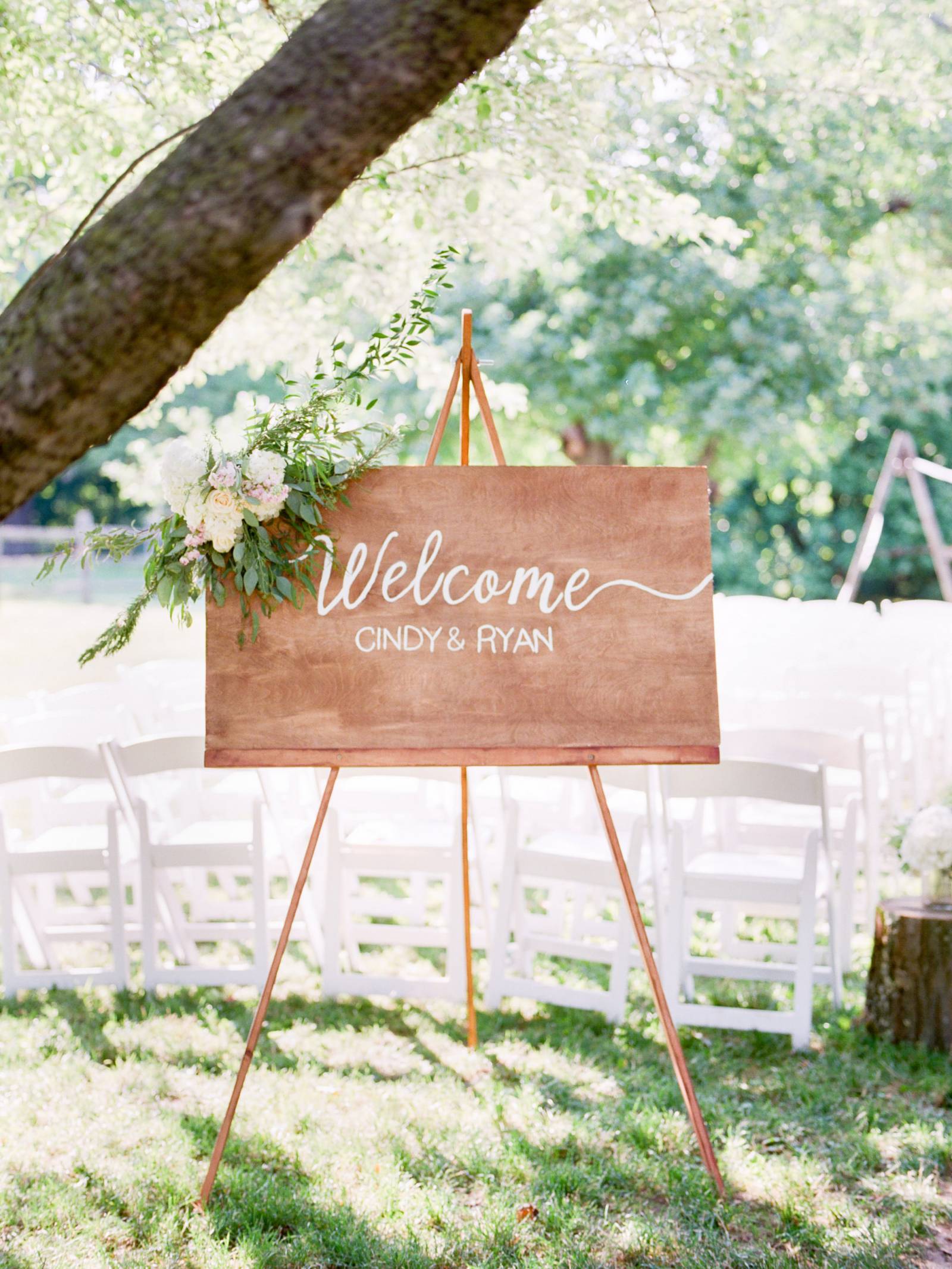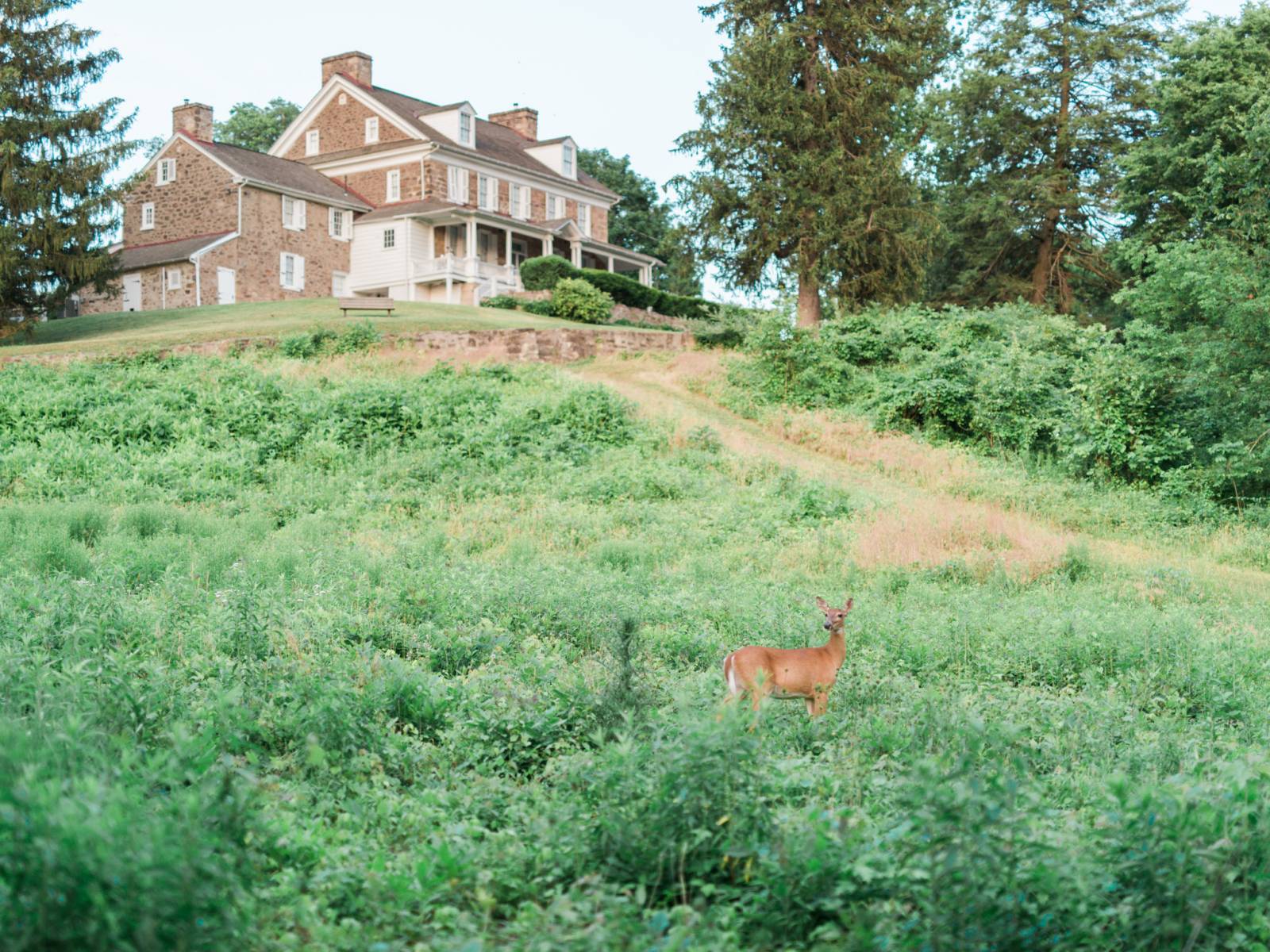 DESCRIBE YOUR WEDDING FLOWERS: We used a lot of greenery to play up the natural foliage around the property, accented with neutral white peonies, ranunculus, and roses, and a few "something blues" in my bouquet.
FAVOURITE DETAIL OF THE DAY: We were so lucky to have amazing friends who at the time were just starting a business for wedding rentals - Holmespun. Their farm tables are made by hand and the detail is incredible. We also used the same arch from their wedding ceremony, and accented it with fabric, flowers, and photos of our loved ones who have passed. Another amazing detail was the Norwegian Kransekake. It was Ryan's "one job" to find a bakery that could bake this traditional Norwegian wedding cake. When a thorough search of every bakery came up empty, he decided to learn how to bake it himself! At the wedding, it's tradition for the bride and groom to lift the cake from the top ring, and however many rings stay attached is how many children you will have. We got seven.
MOST MEMORABLE MOMENT? We loved the time we spent together during our first look portraits and our dusk photos. It was so calming and fun to have it be just the two of us for a bit to really take in everything that was happening around us. Especially at dusk when it felt so nice to be secluded for a bit and just take in the sunset like a normal day - we even had a deer come by to make it really feel like we were absolutely in the middle of nowhere just on our own! Whats especially great is that we live really close to the venue and so love going back there now to that same porch to remember our day.
ANY OTHER DETAILS THAT HELP TELL THE STORY OF YOUR DAY? We were so incredibly lucky to have every single detail go off without a hitch, right down to the absolute most perfect "June Gem" with blue skies and a gorgeous sunset.