If you're looking for a unique wedding destination, the small island of Kastelorizo in the Eastern Mediterranean Sea could be just the ticket for you! Whether you want a colourful Mediterranean affair or a peaceful and serene fine art setting, this island can frame any style or taste. For Kim and Dimitris it was very important to have a peaceful wedding with their friends and family and enjoy the celebration of their love which Tuscany wedding photographers LES ANAGNOU captured beautifully.
Kastelorizo is the island where each wedding can have a unique atmosphere. Beautiful bride Kim had envisioned her wedding day as elegant as possible, with a minimal colour palette all about white and silver. LES ANAGNOU tell us, "Going minimal on your wedding day is the ultimate sign of a sophisticated bride in our opinions. We can't help but love brighter florals, however, total white is an iconic bridal choice for a reason. You can't go wrong with minimalism. The secret that made Kim's styling simplistic but still luxurious and refined was the detailing throughout the wedding. From pearl JIMMY CHOO shoes to a silvery embellished headpiece and a ballgown wedding dress her minimalistic yet feminine style made all the difference."
We have captured a fair share of weddings in Kastelorizo, yet each time the surroundings transform to fit the wedding style. This time the portraits turned out very serene and intimate. The soft summer afternoon light and the old port created an atmosphere out of a novel. The legend has it that Kastelorizo is the island of lost soulmates. Having a wedding there means that you've found your own and you're saying yes to a life of devotion and love to the same person, to the same soul. Isn't it romantic? We can safely say that when you want a peaceful celebration of love, Kastelorizo is a choice to consider – especially if you feel that you've found your soulmate!"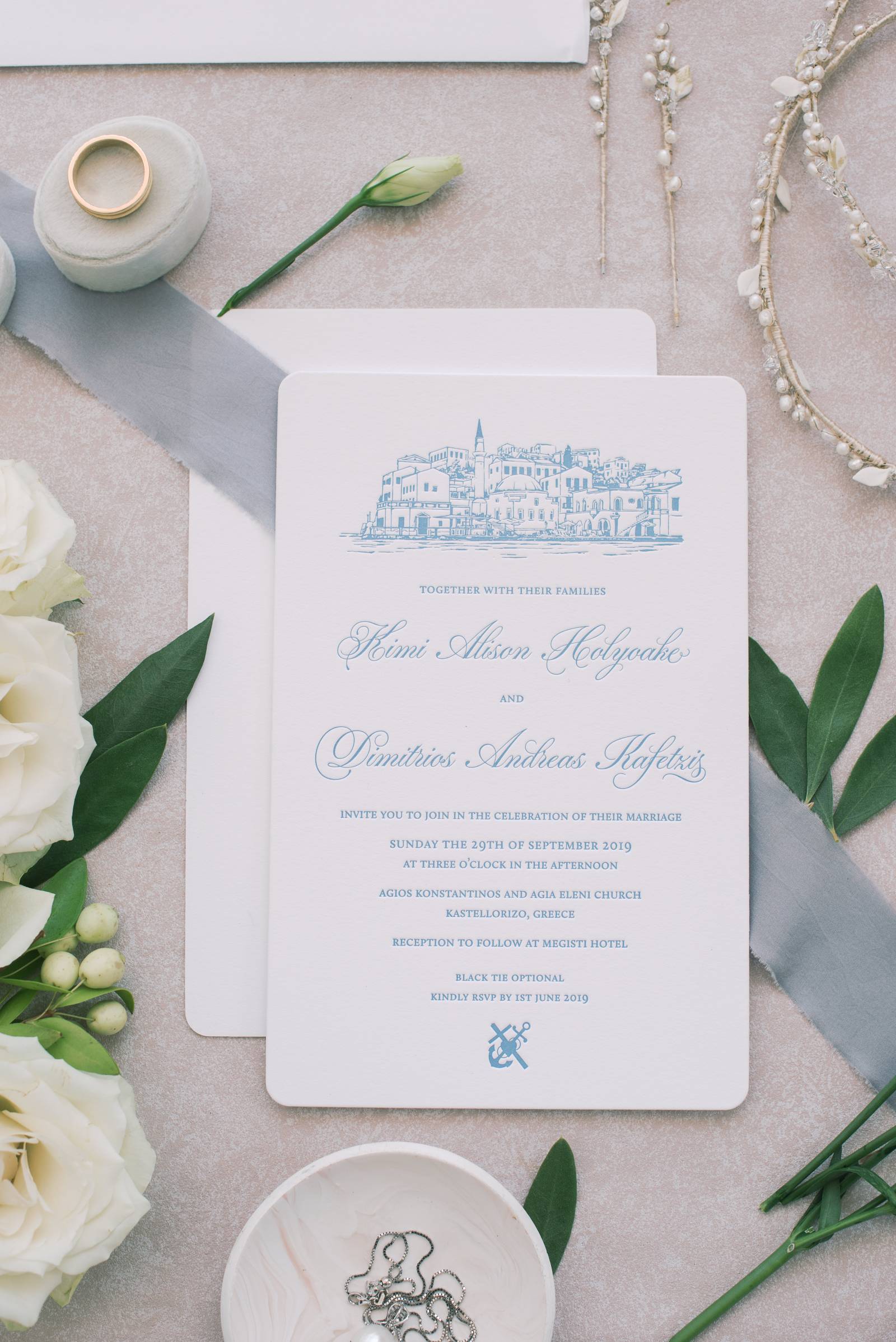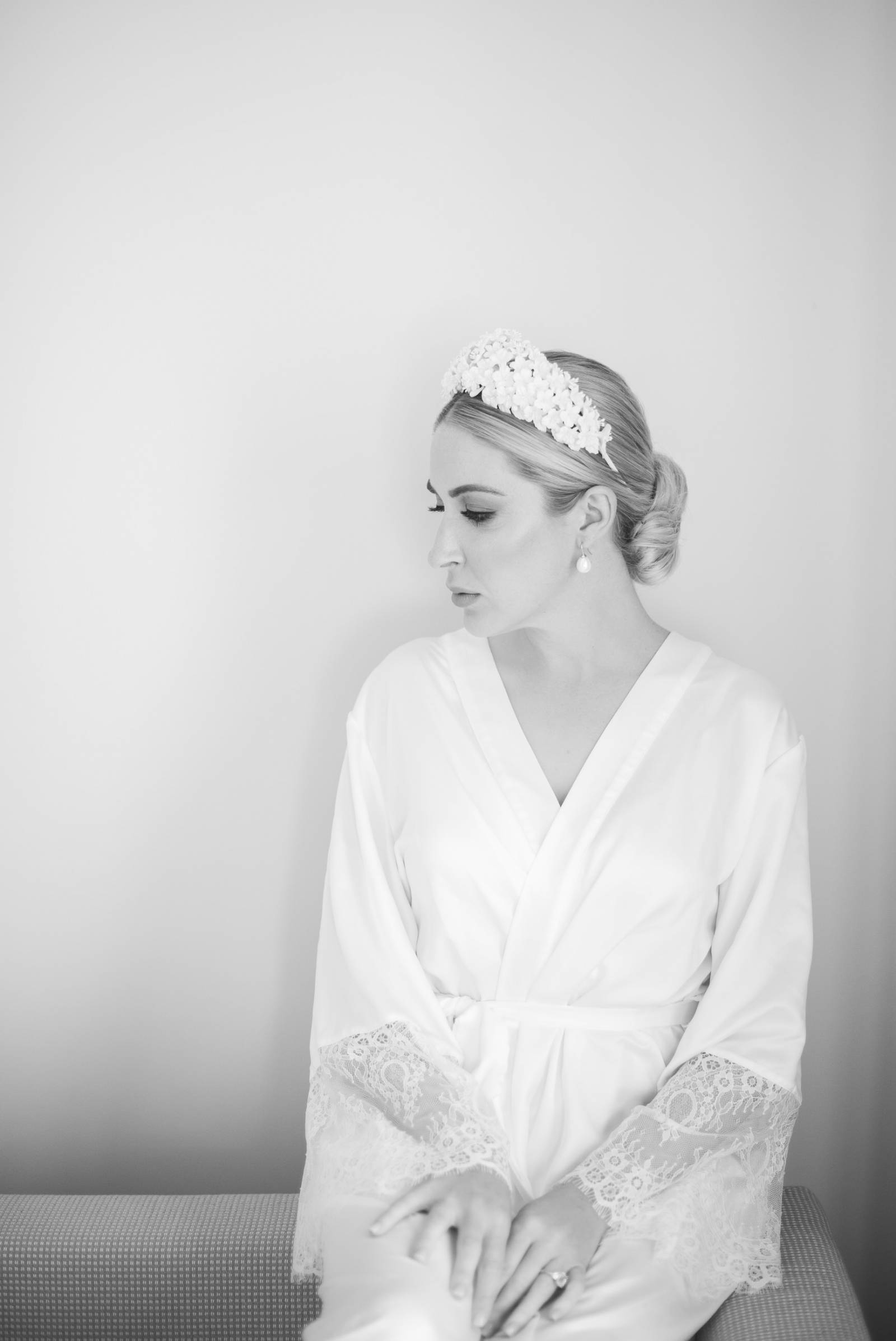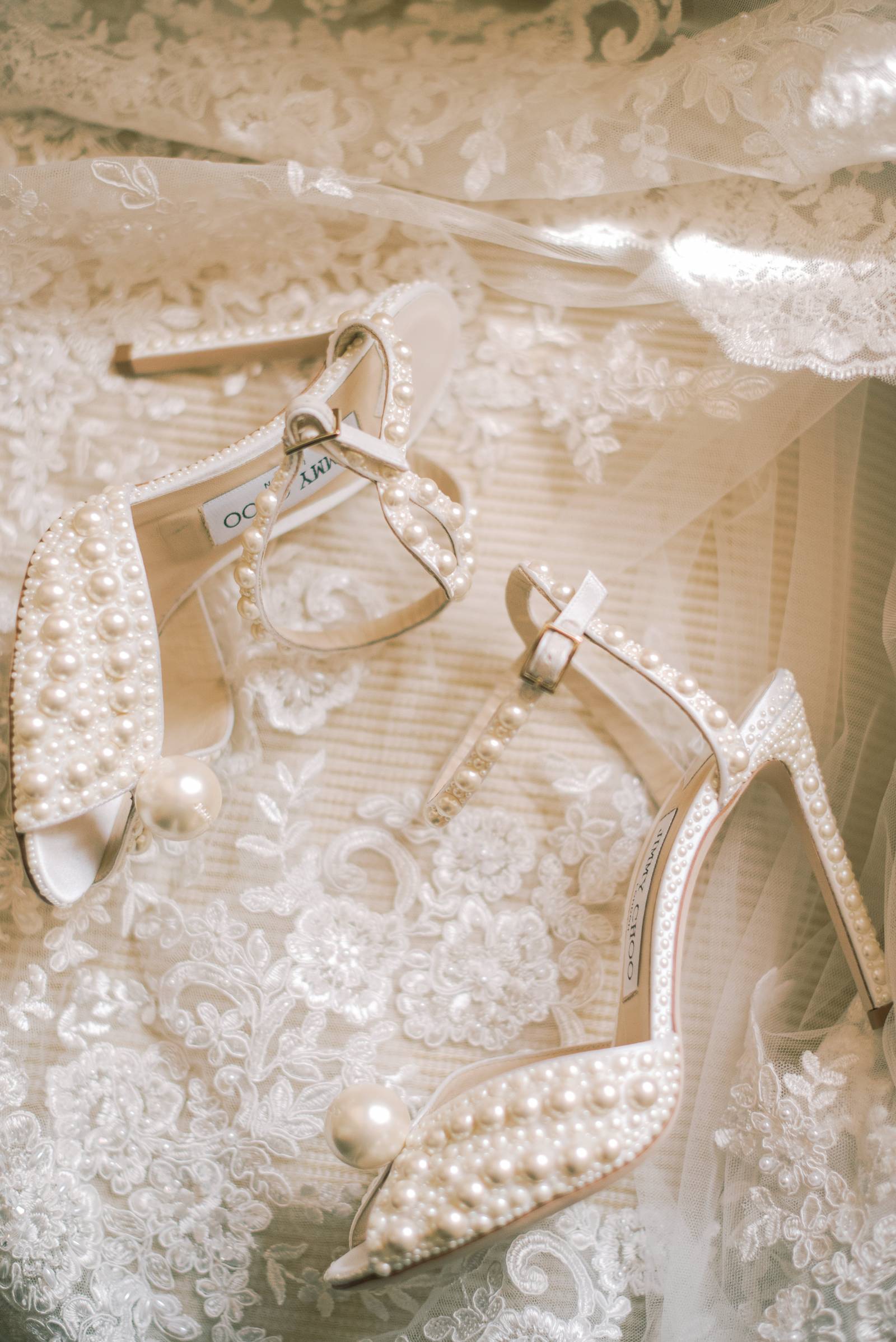 A huge thank you to Tuscany wedding photographers LES ANAGNOU for sharing this gorgeous Greek wedding with us. Paul and Yiota are a husband and wife photographer duo who live just outside Athens, Greece with their two children and lovely beagle. They share a love for travel, fine art photography and summer dives in the Greek islands. This duo is all about capturing wedding prettiness and producing images that you will look and say WOW. Film is their favourite medium as they believe that there is no better way to capture emotions and all that is happening on a special occasion in a more genuine way. True believers of open communication and a desire to capture your dreams, they are honoured to be part of your celebrations. Published in some of the industry's most popular blogs like Martha Stewart Weddings and Italian Vogue, they are bound to create timeless and luminous images of your most unique moments. You can see more of their work in this Magical Ethereal Sunrise wedding inspiration on the Greek Islands.