OAK & ASHLAND is a boutique skin and beauty brand that specializes in nourishing lip butters, hydrating face oils and travel friendly treatment masks. Creator Danika hand-makes each and every product in the Sonoma Wine Country using pure plant based ingredients. Prior to launching OAK & ASHLAND, she spent several years working as an Esthetician in Los Angeles and had become the go-to facialist for some of Hollywood's most elite. She continued to notice that there was a growing request from her clients for more "natural" products. So once she moved out of LA, she decided to work toward her own line of organic, paraben free skin care and the result are the gorgeous products you see below. I personally take great care with the products I use on my skin and love the fact that these are created using what nature provided!
"I created the Rose Petal Lip Butter and Rose + Coconut Gentle Exfoliating Mask with the bride-to-be in mind. I wanted brides to have something to use on their skin that was made with pure ingredients. The travel friendly packaging is also great for the destination bride, making it easy to toss in her bag and even pack a few extra to gift her bridal party. The mask instantly smooths the skin, creating a beautiful wedding day glow, while the lip butter (which go's on clear) deeply conditions leaving lips pillowy-soft. And last but not least, the certified organic Rose essential oil was added for its mood calming abilities making it the perfect addition to any product being used on a wedding day."
Best of all OAK & ASHLAND have kindly extended an exclusive 15% discount for all Magnolia Rouge readers! Just use the code 'MagRouge15? – now there's no excuse not to try out these gorgeous products!! And of course what a lovely gift for your bridal party!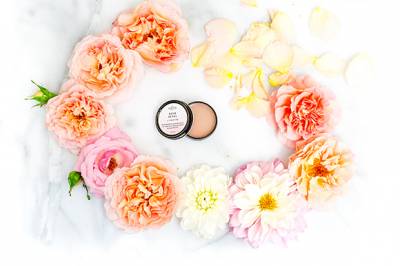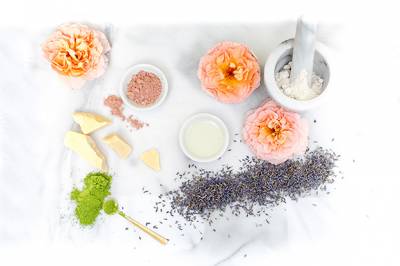 *This is a sponsored post however the comments and opinions are wholly our own*