If you've been reading Magnolia Rouge for a while you'll probably have noticed that we don't feature too many boudoir shoots but every now and again once comes along that is just exceptional and we simply cannot say no. With New York wedding photographer SOPHIE KAYE behind the lens and creative direction by EAST MADE EVENT COMPANY it was bound to be perfection and it's just that and more! Playful, fun, warm and intimate... not to mention set in the most incredibly beautiful Parisian apartment. What's not to love!
The ladies tell us, "We were really excited about the chance to do an intimate, playful couples boudoir session in Paris - something I feel as photographers we get to do rarely, even if boudoir is one's specialty. We worked with models Debora and Antoine the day before to give them a chance to know our attendees and vice-versa, in hopes that it would create a stronger connection and allow for more emotional images. Our vision was a candle-lit, romantic, old-world apartment filled with lush tumbling florals and roses climbing up the bookshelf. Shades of sage green, blush, raspberry, and antique white created a beautiful rich colour palette that felt historical and painterly. The outfits lent from LAURE DE SAGAZAN, a France-based bridal designer, were perfectly French feeling and allowed for that ultra feminine delicate feel we wanted from the garments."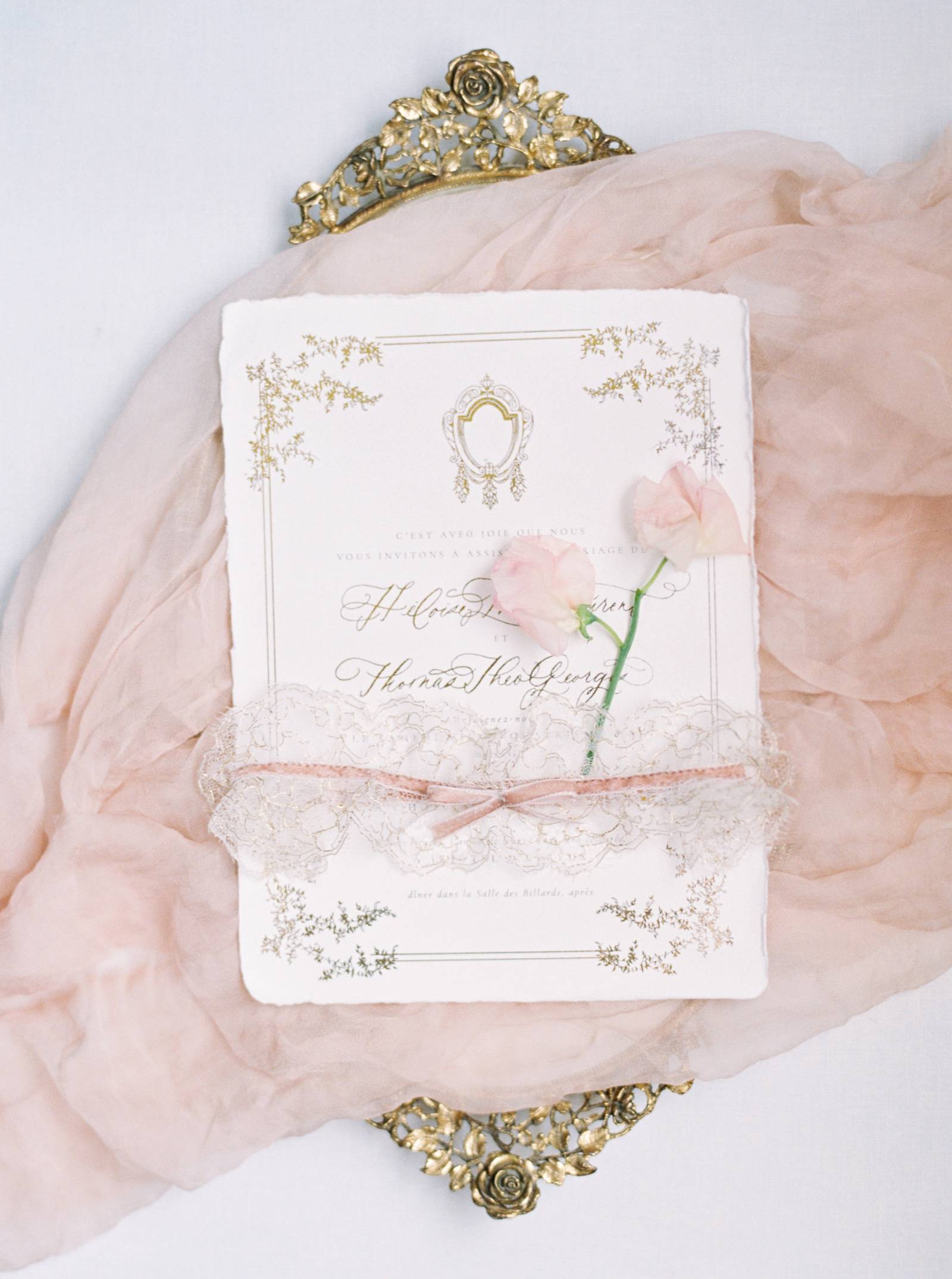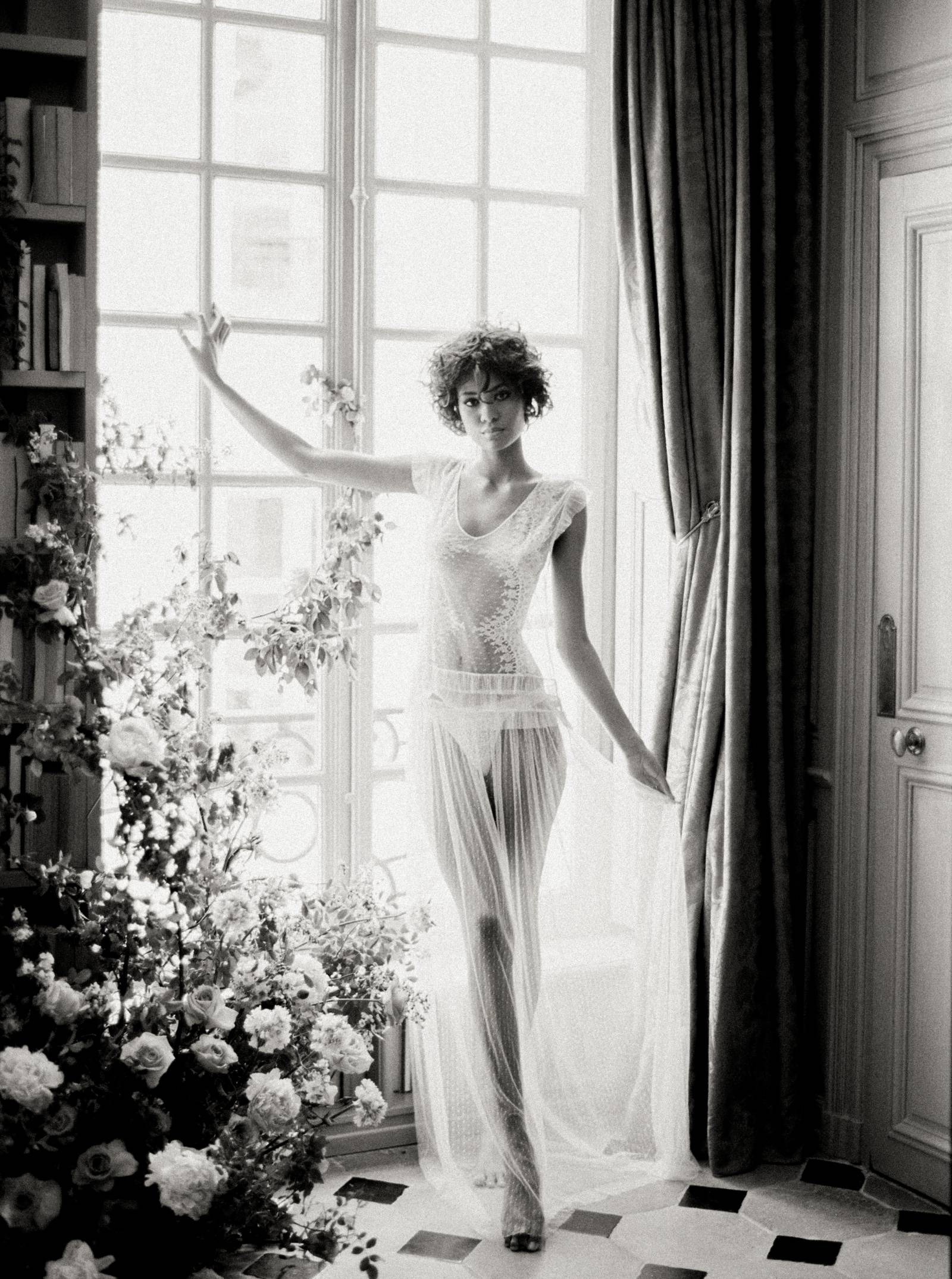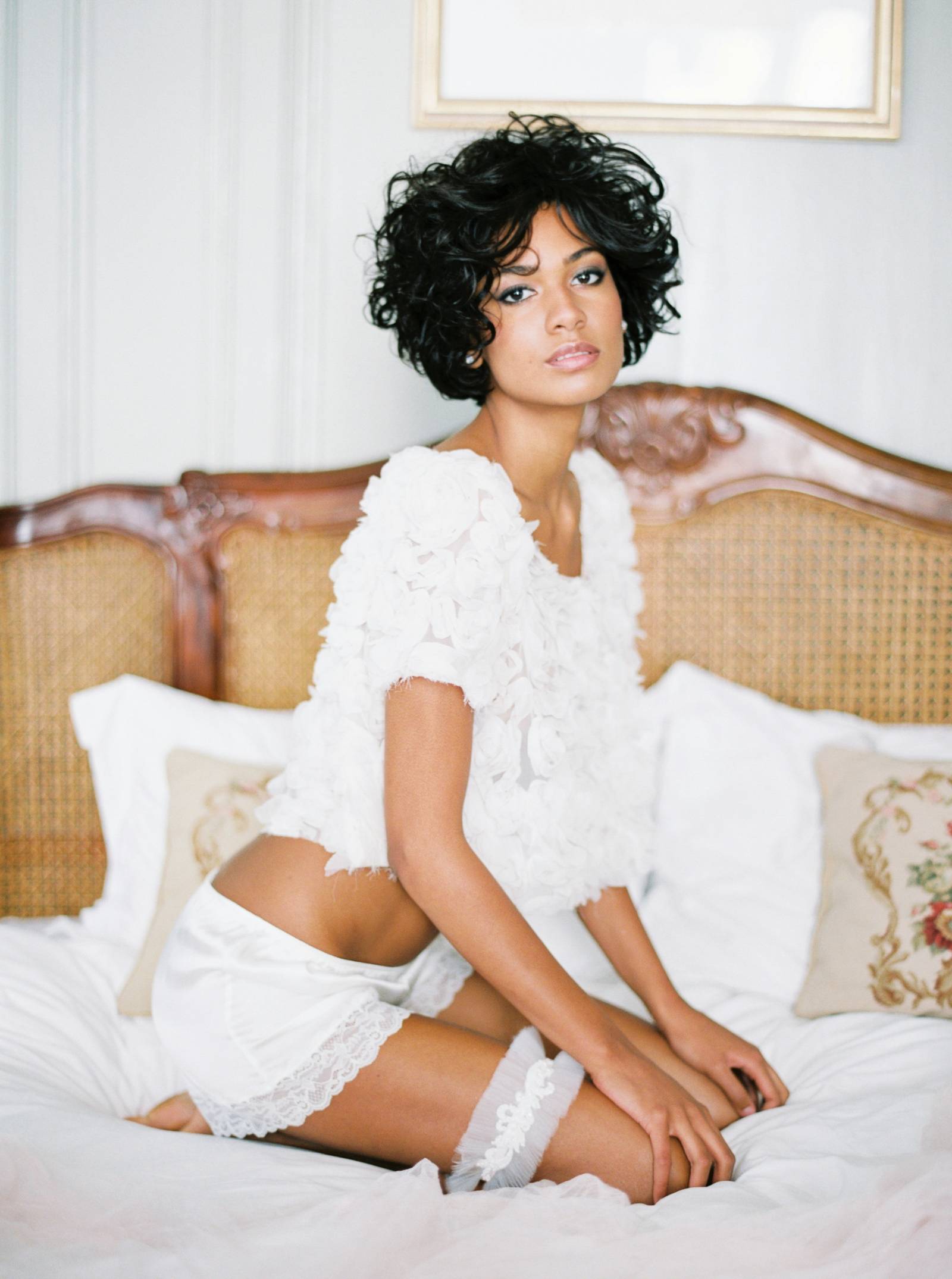 A huge thanks to New York wedding photographer SOPHIE KAYE for sharing this beautiful Parisian boudoir inspiration with us. As a master of capturing the most romantic and feminine of images we highly recommend Sophie if you're on the lookout for a New York wedding photographer. Sophie says, "I am a huge fan of couples intensely in love, who care most of all about the experience of their wedding day and spending it with family and friends. Having an intimate wedding in central park surrounded by the ones you love? That sounds right up my alley. Eloping to Rome to say your vows on a hillside in the middle of some ruins? Yeah, that too. Of course we'll get beautiful photos of you and your bridal party, and I won't miss your cake cutting. But I for sure won't be passing up photos of you and your new husband sneaking away to watch the sunset or your dad crying during your first dance." You can see more of Sophie's work in our Vendor Guide here.