It's always a good day when we get to feature the beautiful work of Portuguese wedding photographer BRANCOPRATA. Nathanial & Peder travelled to Lisbon over New Year's Eve 2015 and whilst walking around this beautiful city fell in love with the old churches and castles.
"We ended up meeting an old friend who was living in the U.K. at the time, but visiting Lisbon, for dinner on New Year's Eve, and then we went and watched the fireworks over the river. While the trip was just for a few days, we absolutely fell in love with the city and country. We especially loved the people – the whole country seemed so low-key and relaxed, and we found the city pleasant and welcoming.
When we began looking for locations for the wedding, we knew that we wanted to do a destination wedding. Portugal immediately came to mind and we initially thought that Lisbon would be perfect – we felt confident with fond memories of the wonderful time we had over New Years that we could find an amazing venue and really show our friends and family a beautiful time.
When we started looking for venues in Portugal, it was important that the features represented both our interests: architecture and history. We wanted a venue that was unique, with old architecture, big, oversized, and represented the culture of Portugal, but with current and new amenities for our guests. We originally considered the Lisbon area, however so happy we expanded and considering other venues around the entire country. At the POUSADA MOSTEIRO DE AMARES, we found everything we wanted. The original design and architecture of the building were beautiful which resulted in a breathtaking setting for our wedding day, but also for the days leading up to our big day. An old monastery beautifully converted into a hotel, all the rooms and amenities were modern however, and would make our guests comfortable."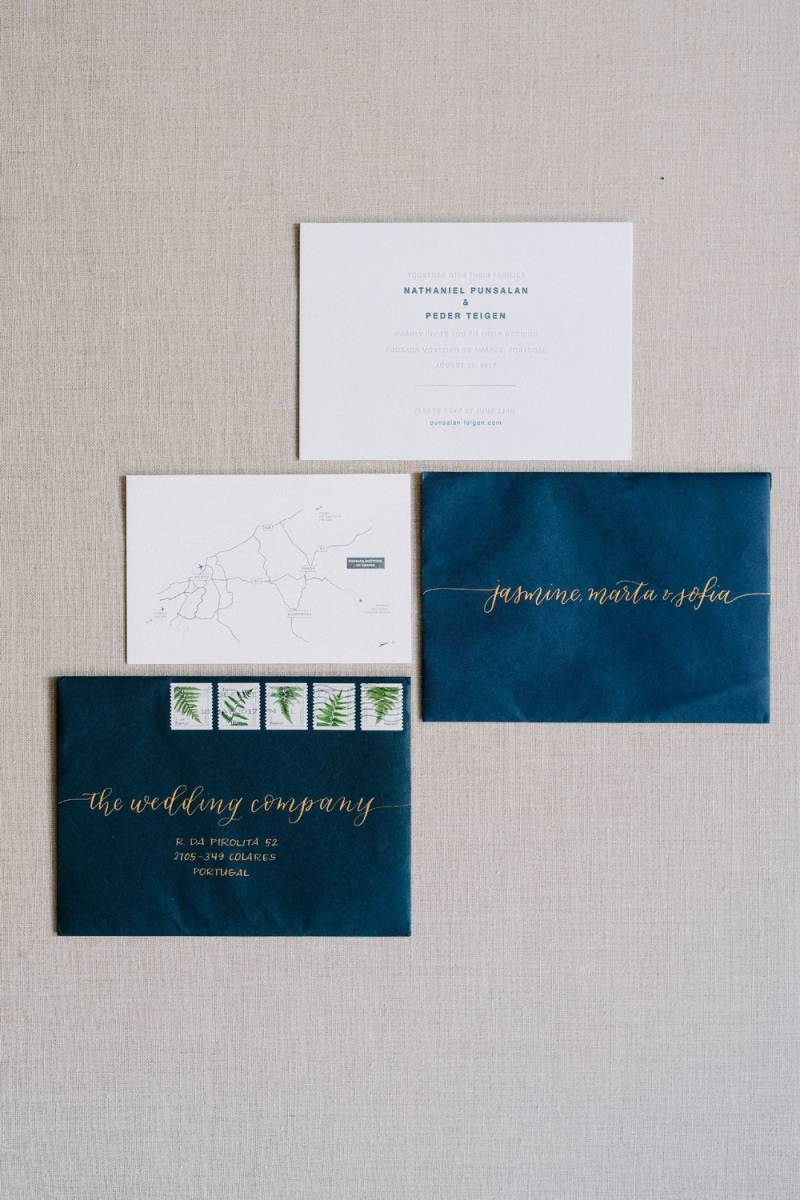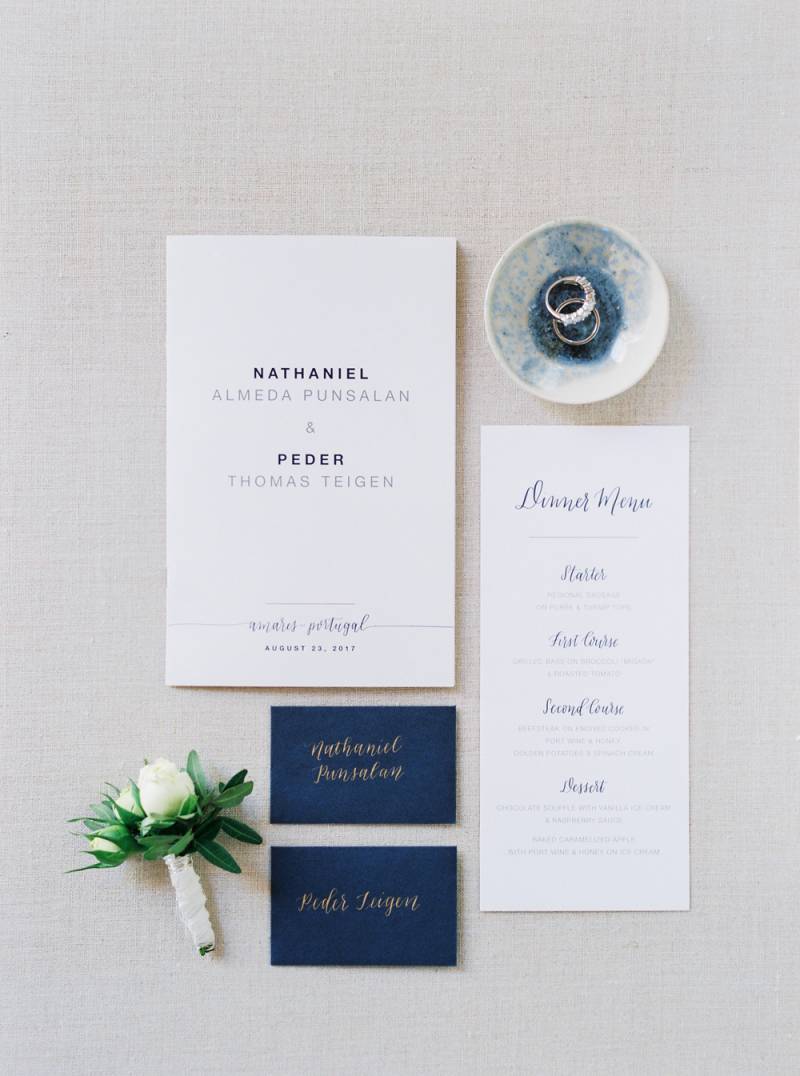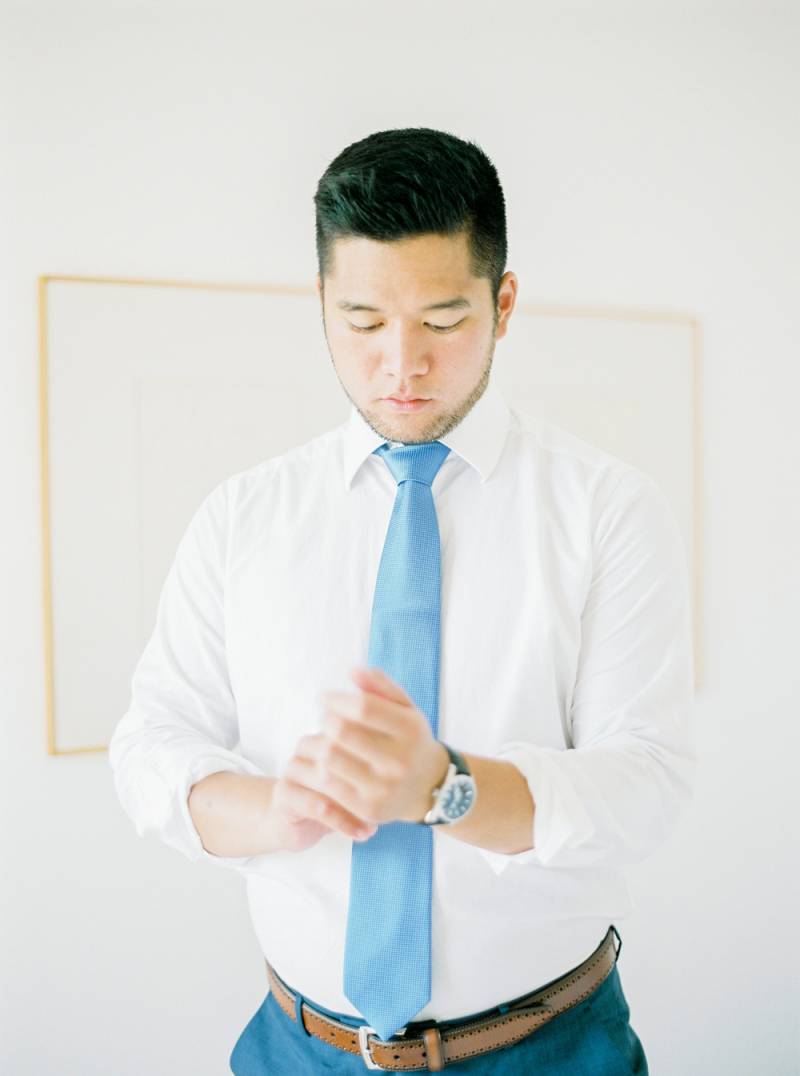 "The Wedding Company beautifully transformed the Pousada into a 'theatrical' production which highlighted all of these wonderful features – beginning with a pool party upon our family and friends arrival on the first day, lighting for the ceremony highlighted the architectural features, we were able to have an outdoor ceremony highlighting the beautiful countryside, and inside they simulated a dance club, including lights and DJ. The food was incredible throughout the stay, and the entire setting was so grand and yet also intimate, as the entire property was reserved for our group.
One of our fondest memories of the day is when we watched four generations of each of our family prepare to walk down the aisle during our processional. We had our grandparents and fathers go down , and we walked down with our moms. We also had our nieces and nephews serving in all of the different ceremonial roles. It was the perfect way to honour and celebrate both of our families.
In addition, we enjoyed having our friends from throughout our lives present to help us celebrate. People told stories, well wishes, and toasts. The end result was a wonderful reflection of our relationship and life together.
The Wedding Company (Jasmine, Marta, and Sofia) were absolutely wonderful to work with! Their expertise, guidance and the care they showed us are immeasurable. Planning a wedding, let alone a destination, can be stressful, however, it was reassuring to know TWC was managing all the details to ensure a magical wedding; they helped us locate the perfect venues for our multi-day wedding celebration and welcome dinner. They also helped us arrange transportation to the venue for our guests, lighting, food, multiple sources of entertainment, a DJ, and perfect decorations, including furniture, settings, everything detail was expect. They also helped us locate an officiant, baker, and every vendor necessary. The end result was a dream wedding for ourselves, and a truly magical experience for all of our guests. We could not be happier with the end result!"