Once Fabianna & Aaron decided that Portugal was the perfect location for their wedding, they were captivated by the classic and timeless designs of Portuguese tiles. They carried the design elements and colours from them through every part of their wedding captured beautifully here by French wedding photographer GERT HUYGAERTS. The couple tell us, "Within six months of our engagement, we decided to move to London, making Europe more accessible. Aaron spent many summers in Portugal with his grandparents, and it was the perfect way to share his culture and this part of Europe with the rest of our friends and family."
HOW DID YOU MEET? We originally met almost ten years before our wedding. A workplace flirtation took some time to get off the ground. I (Fabianna) was based in London and Aaron in New York when we started dating, but an ocean couldn't keep us apart!
TELL US ABOUT YOUR PROPOSAL: Aaron arranged for a romantic night out to see the 4th of July Fireworks over the East River in New York City. Little did I know that rain ruined his plan to propose outside. I was happy to stop into one of our favourite (and first date) spots after the fireworks for dessert. He proposed at Blue Ribbon over champagne and a banana split.
TELL US ABOUT FINDING YOUR WEDDING DRESS: I said yes to the dress! I arranged appointments at a few shops across New York City, including the iconic Kleinfelds. As soon as I walked in, I saw a dress I knew I had to try. It was a PNINA TORNAI dress, and I was lucky enough that she was in the shop that day. She helped me make some adjustments to the dress to completely personalise the dress to me. YES!
DID YOU HAVE ANY DIY ELEMENTS? No. Our son was two years old at our wedding (and three months at our engagement). Our hands were very full with a new addition to the family, a transatlantic move, and wedding planning! We relied heavily on our wedding planners, the property and vendors. In short we let the professionals do what they do best! We did give a lot of creative direction.
DESCRIBE YOUR WEDDING FLOWERS: Plentiful and magical! Our reception was transformed into an enchanted garden, with flowers of all shapes and colours weaved together to make an indoor garden.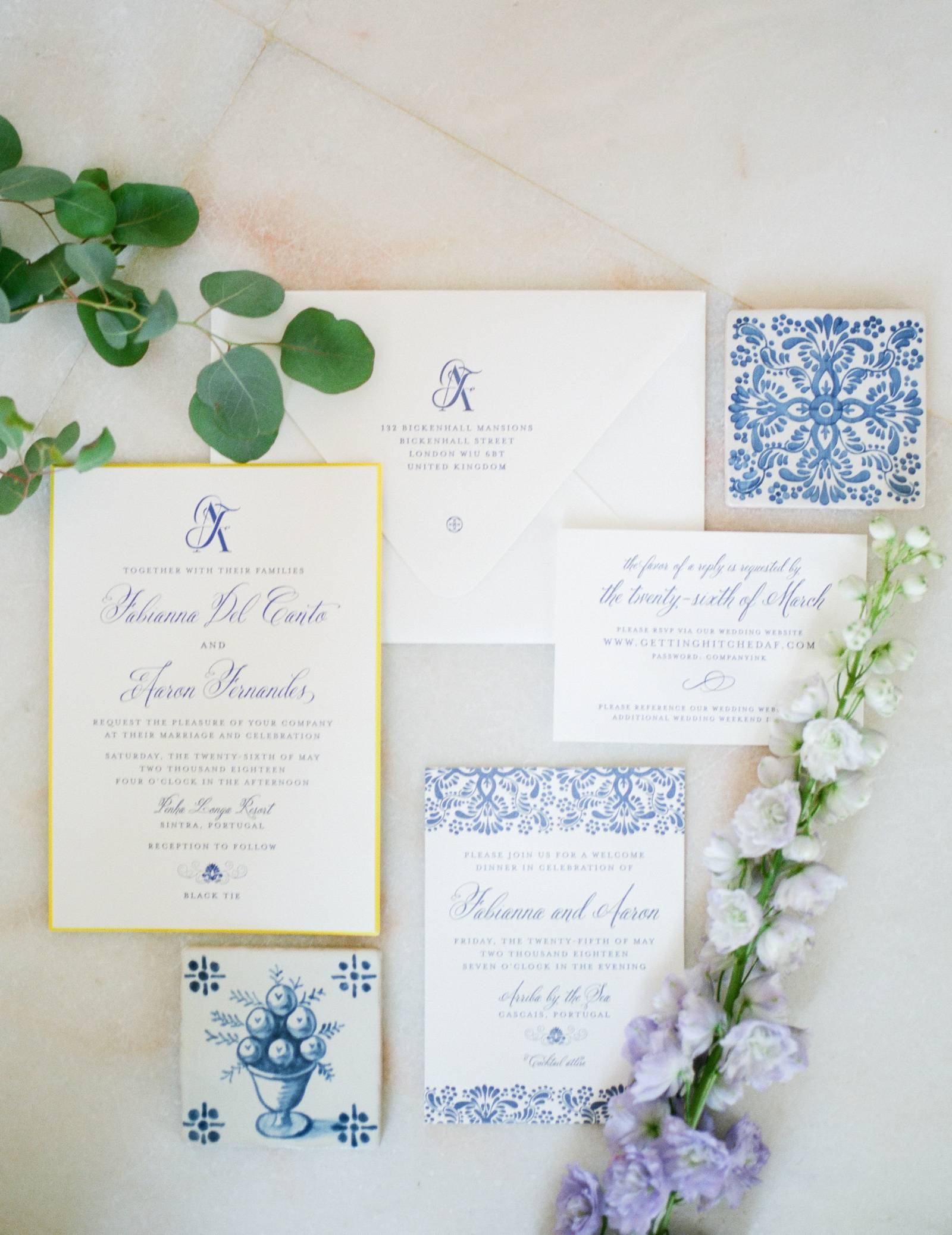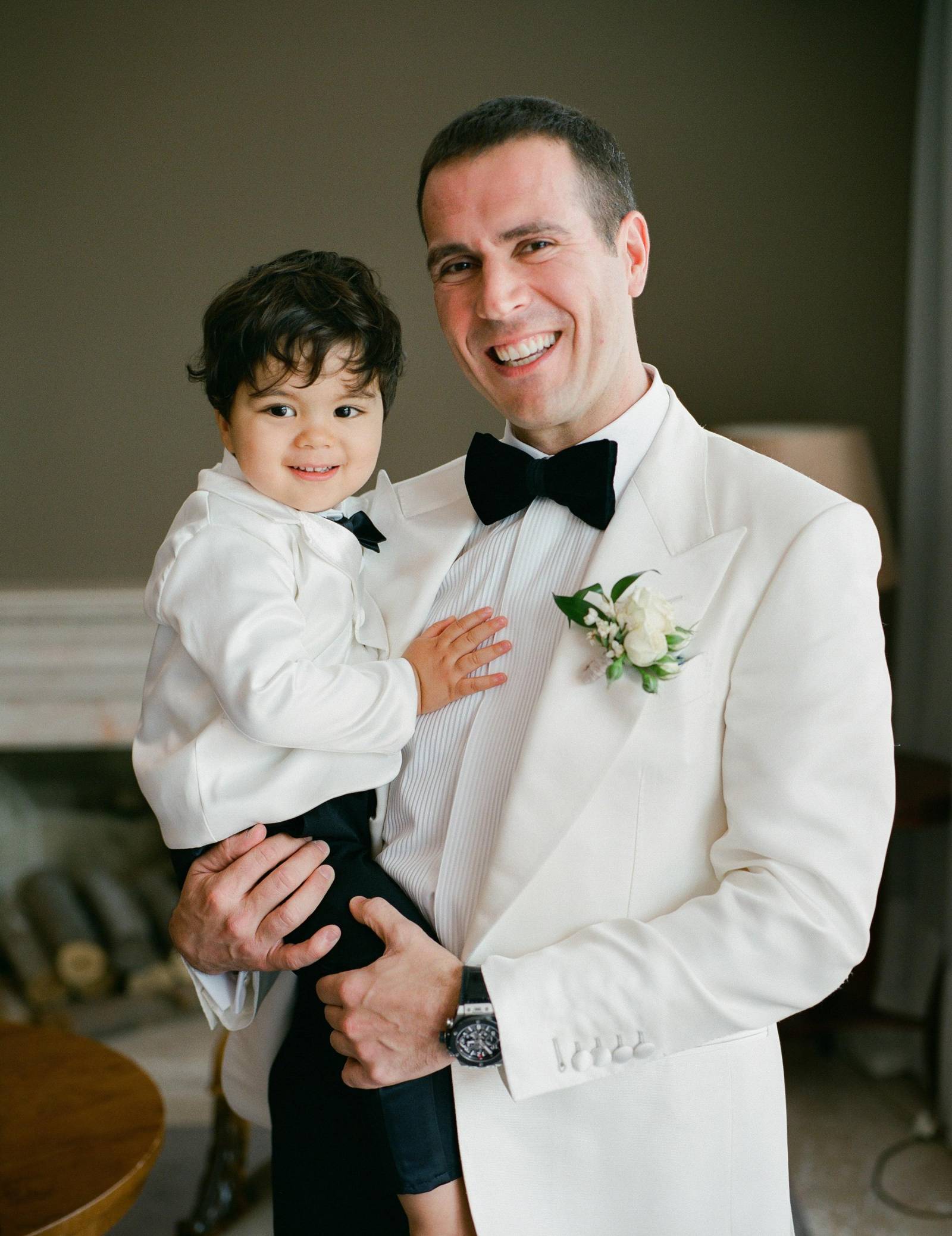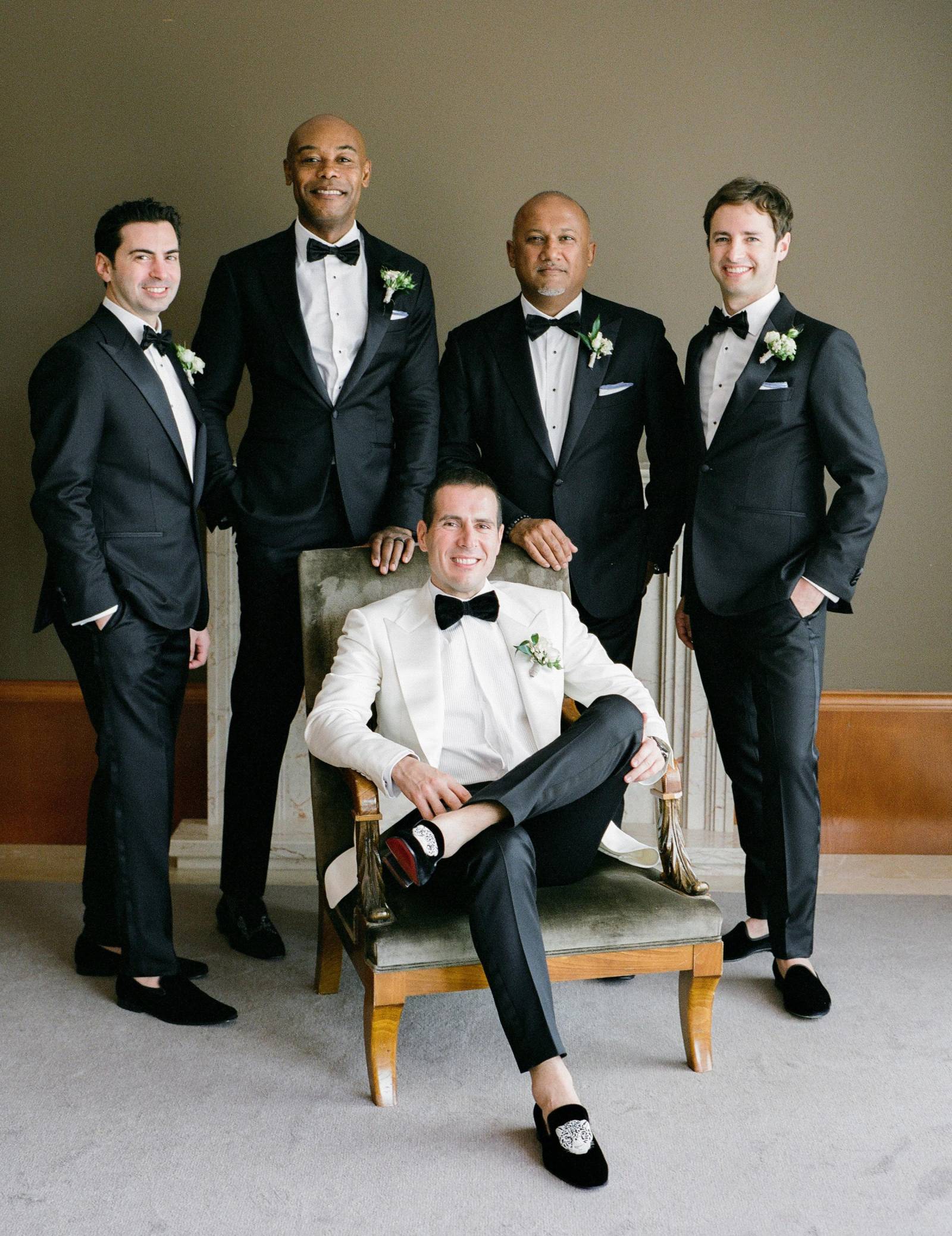 FAVOURITE DETAIL OF THE DAY: Our LED lit dance floor. We wanted the party to last, and the dance floor made the afterparty area into a colourful and energetic place.
WHAT ADVICE WOULD YOU GIVE OUT TO A COUPLE PLANNING THEIR WEDDING? Do not be afraid to ask for what you want - the worst that can happen is they say no. At multiple points, we were met with unfamiliarity with some of our ideas and told 'we don't do things that way, ' but ultimately found a compromise that worked for everyone. Vendors want you to be happy on your wedding day.
Also, on the day, relax! There will be things you cannot predict will happen. For example, our band's flight was cancelled and they arrived late, but no one noticed because the DJ did a great job stepping in for them. Some things will be different than you envisioned, but different could be better!
ANY OTHER DETAILS THAT HELP TELL THE STORY OF YOUR DAY? It was special to have our two year old son as ring bearer. We were happy he was able to participate in the day. We love music and performance and had a lot of live music and dance (flamenco dancers, samba dancers, saxophone, live band, DJ) throughout the day to keep the party going strong! It was high energy!
TELL US A LITTLE ABOUT YOUR HONEYMOON: After spending a few days in Comporta Portugal with a small group of friends and family, we went to the Maldives. It was the perfect way to wind down from being surrounded by so many friends and family, to be with a small group. It made us feel like the celebration lasted a little bit longer.
IS THERE ANYTHING YOU WOULD CHANGE OR DO DIFFERENTLY? I would not wait on contacting vendors. There were a few vendors we deliberated and wasted some time in contacting, and many book very early!
A huge thank you to French wedding photographer GERT HUYGAERTS for sharing this gorgeous wedding with us today and letting us enjoy the beauty of Portuguese artwork vicariously through his images. Gert is a valued member of the Magnolia Rouge VEndor Guide and you can see more of his portfolio here.
If you want to see even more of Gert's work be sure to check out this Romantic Anniversary shoot in the city of love!